trusted tablets Styling one of my favorite spring trends, a crochet sweater for an easy spring look!
I've been talking a lot about spring trends lately! Probably because I am so excited for the season (and warm temps and sunshine). Primarily I've been chatting about and sharing tips + recommendations color trends. Including yellow and green. However, today I'm talking about a full on trend (aka not just a color). Today, it's all about crochet and the cutest crochet sweater ever! One that is perfect for the spring season. Especially those slightly chillier spring mornings and evenings. 
This crochet sweater from Joseph A. keeps you looking spring ready while adding a little extra warmth to your look. The best part about it, it is perfect for throwing over tanks. So when temperatures do rise you can shed the layer if you need to. Although, the crochet keeps the sweater breathable and allows you to catch some breeze! 
If white isn't your thing (we all know it is mine) Joseph A. offers this sweater in a variety of colors – blue, pink, green, and yellow. So if you want to pair multiple trends in one, pick it up in yellow or green!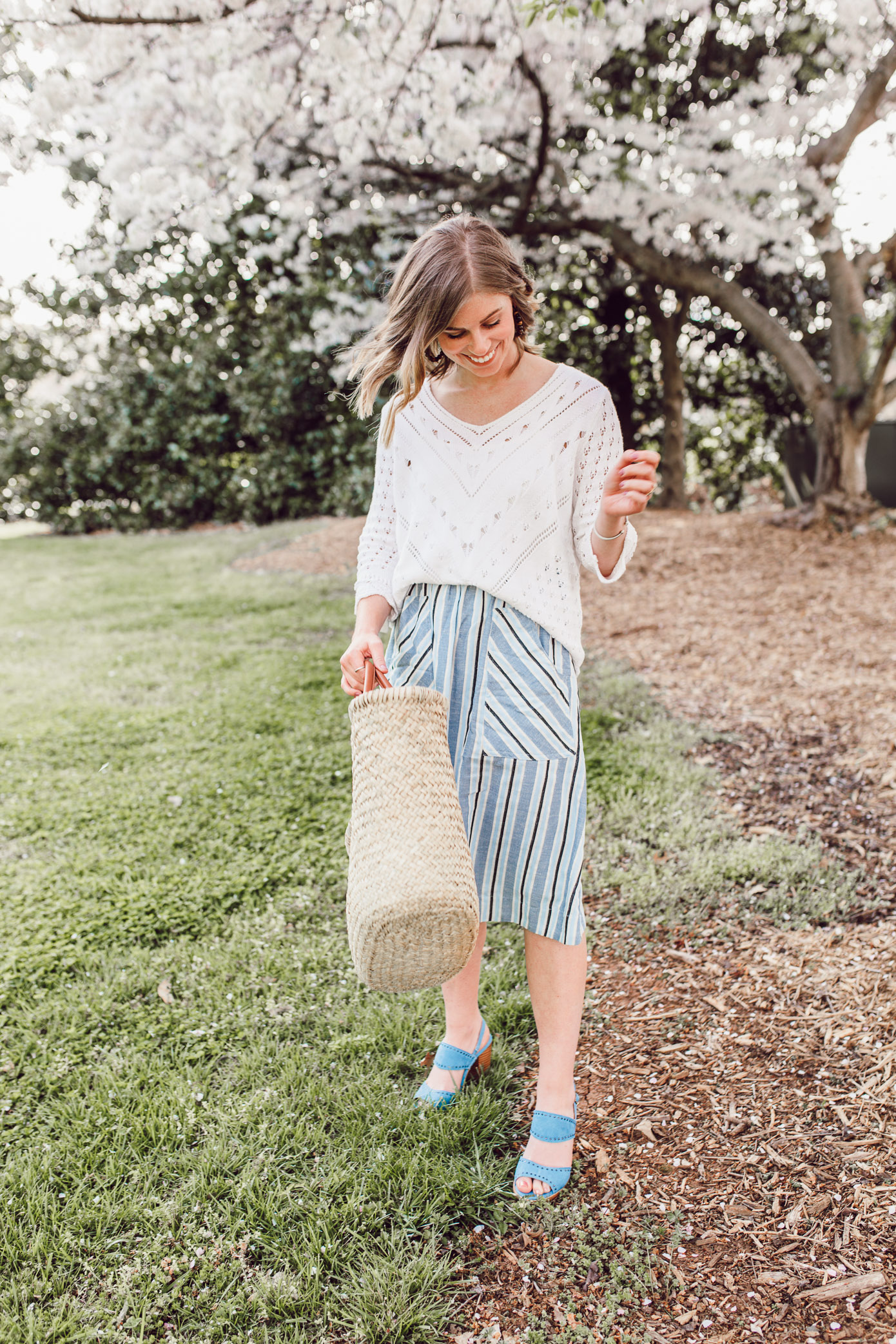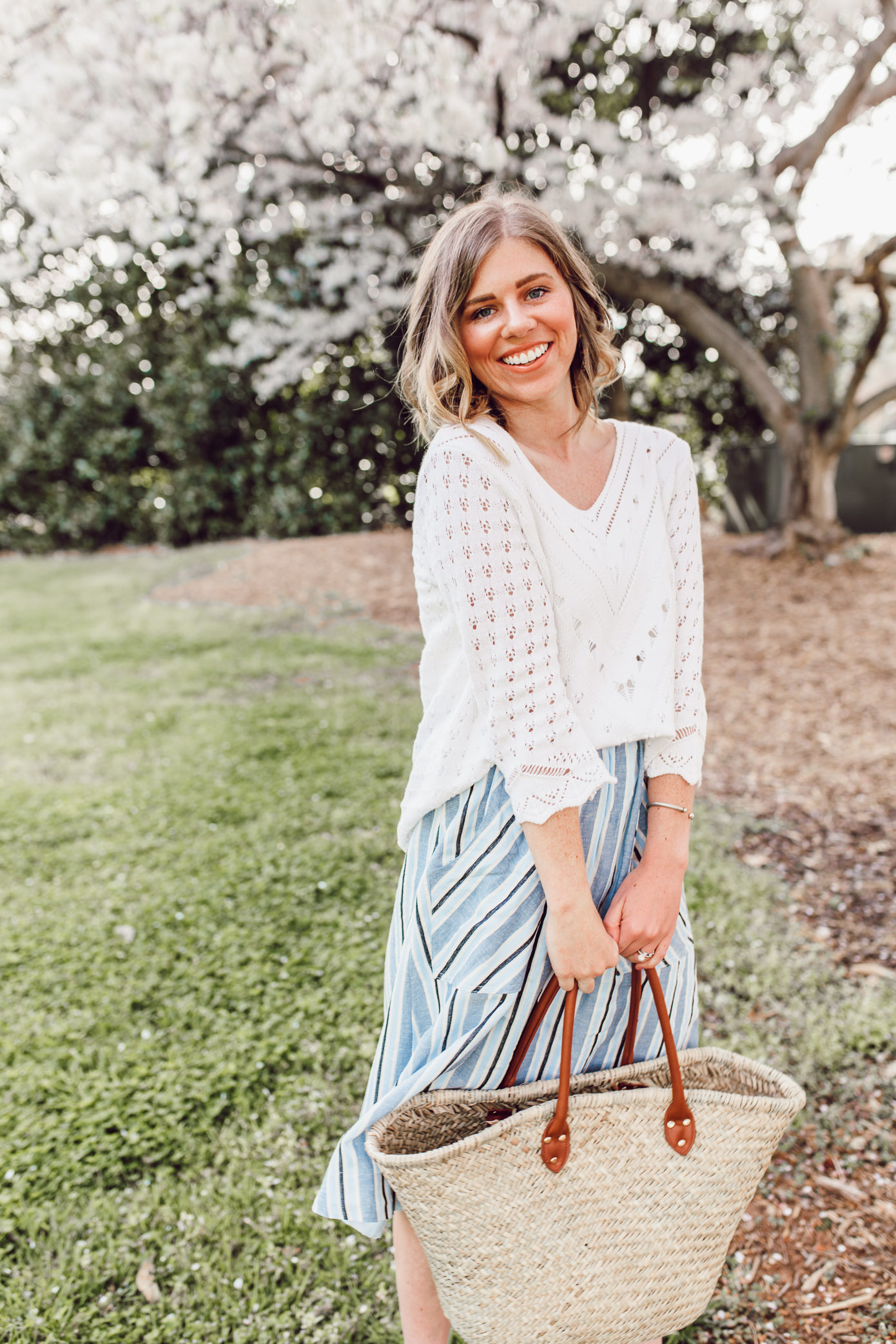 I love spring vibes of the crochet sweater tucked into this midi skirt. Paired with a classic straw tote and simple block heeled sandals. If you're interested in going monochromatic this spring, I would pair this crochet sweater with white jeans and wedges. 
Recently, I styled another Joseph A. sweater for the spring season. It is truly the perfect neutral sweater to wear everyday, with every thing! Simple, comfortable, and high quality. A sweater you can wear now and later. You have to click through to see how I styled it, seriously one of my favorite spring looks. Such an easy one to recreate too! 
If Joseph A. is a new to you brand (I was just introduced to them this winter), they are known for their high quality sweaters and knitwear. Every piece of theirs I have tried on (check out a try on session within my NYFW highlight on Instagram) has been incredibly soft and beyond comfortable. All are pieces I plan to have for years to come! 
If you decide to jump on the crochet trend bandwagon (you really should, it's a fun one to be on) or want some classic sweaters for layering be sure to use code http://journalofgospelmusic.com/gospel-memories-radio-show/ buy tadalafil online cheap LR35 for 35% off at check out! 
Thank you to Joseph A. for sponsoring this post. All views and opinions are of course my own. Thank you for supporting the brands that make Louella Reese happen!