The weekend kicks off in just a few hours – why not celebrate it at one of Charlotte's best patios? Spilling all the details on three of my favorites.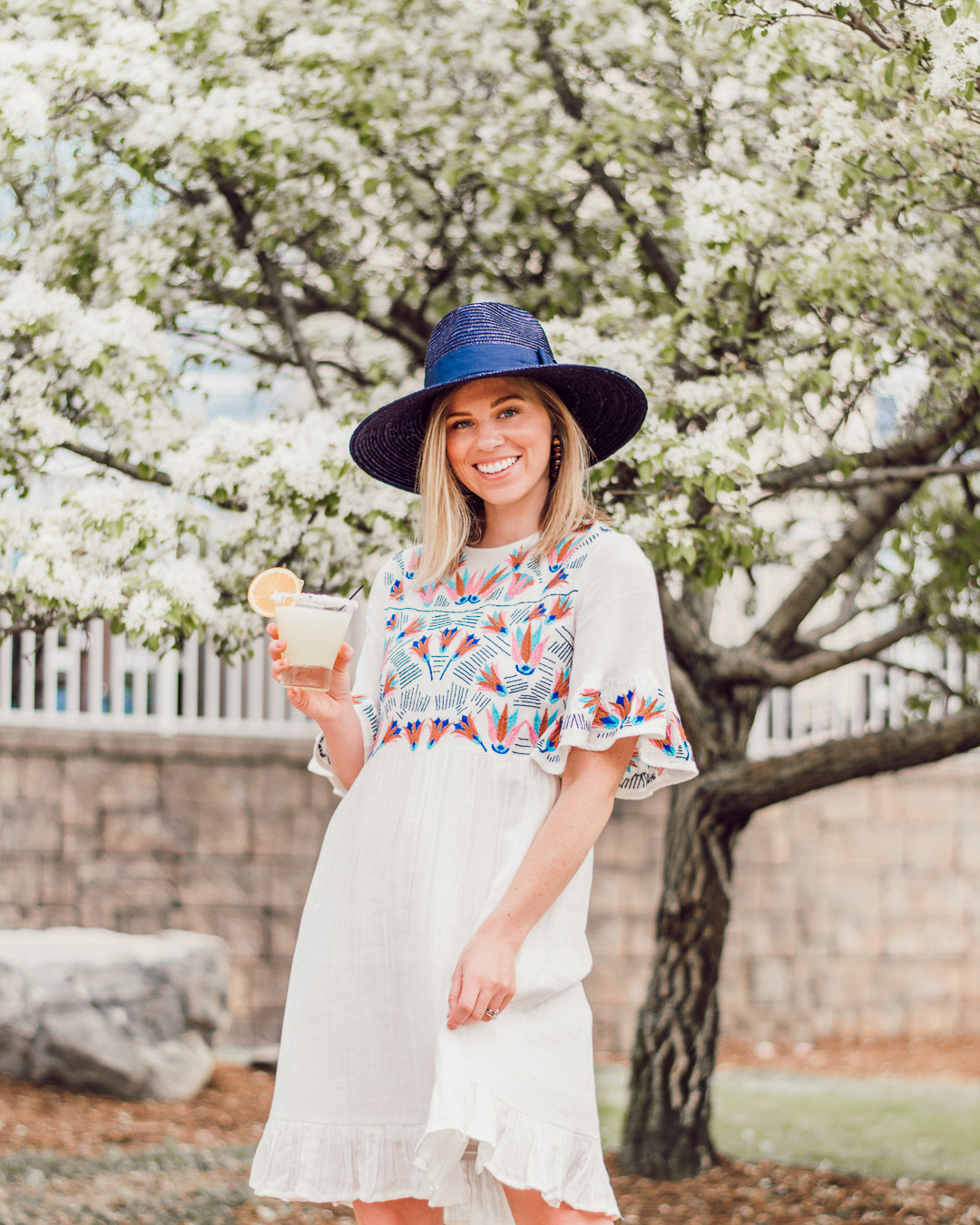 Spring is in full effect and before we know it, summer will be here! With warmer temps, longer days, and hours of sunshine being outdoors is the place to be! So let's celebrate the season and it almost being the weekend (just a few hours until we're there). The best way to do so – spend it outdoors on one of the best patios in Charlotte!
If you're local to the Queen City you should definitely be hitting up one of these spots today, tomorrow, or Sunday when the sun pops out. And if you're heading to Charlotte sometime soon or have the QC on your travel bucket list, be sure to pin the image below! That way you'll have these spots on your radar and won't forget about them by the time your trip rolls around (I'm always guilty of doing this).
Below you'll find three of my favorite patios in the Charlotte area. These are all in different areas of Charlotte so no matter where you are, at least one of these should be close to you!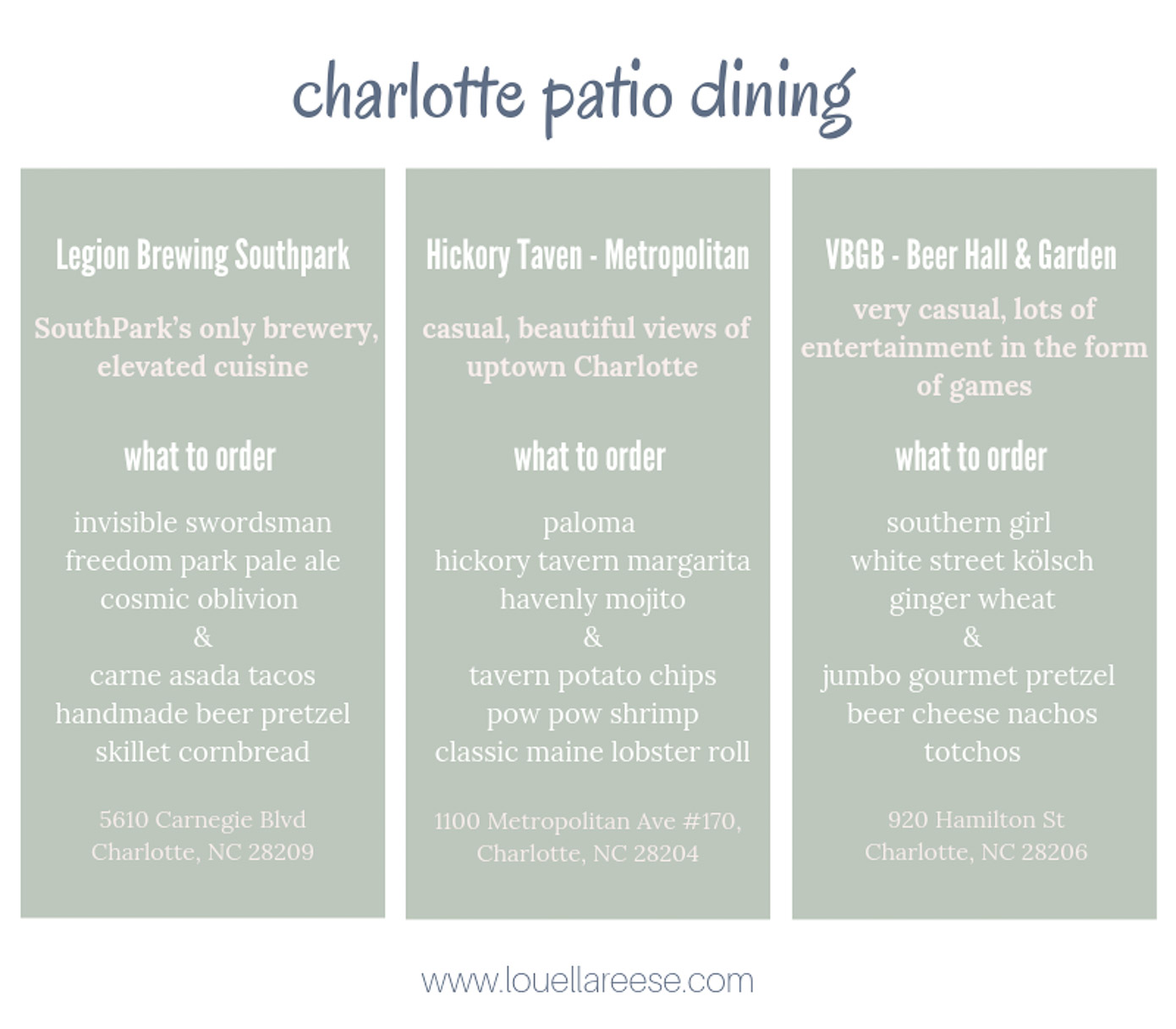 Legion Brewing Southpark
This one is the closest to us and the one we frequent most often. This is also Legion Brewing's second location – because their beer and food is that good! To Legion Brewing sharing good beer with friends is one of life's great pleasures. And isn't that what patio life is all about? Grabbing a drink with friends, family, and/or your sweetie while enjoying the outdoors. If amazing apps are included (which they are at Legion Brewing) well then, that's an added bonus!
Legion Brewing's patio is bright, full of natural sunlight and offers shade with oversized umbrellas for each table. If you want to meet up with your coworkers after calling it quits, this is the perfect spot. Their large picnic tables will fit the whole gang! 
Now about that extra bonus mentioned above, Legion Brewing has some of the absolute best food in Charlotte! So make sure you grab a few appetizers to split while you're enjoying your beverages (see my recommendations above).
5610 Carnegie Blvd. Charlotte NC 28209 – Southpark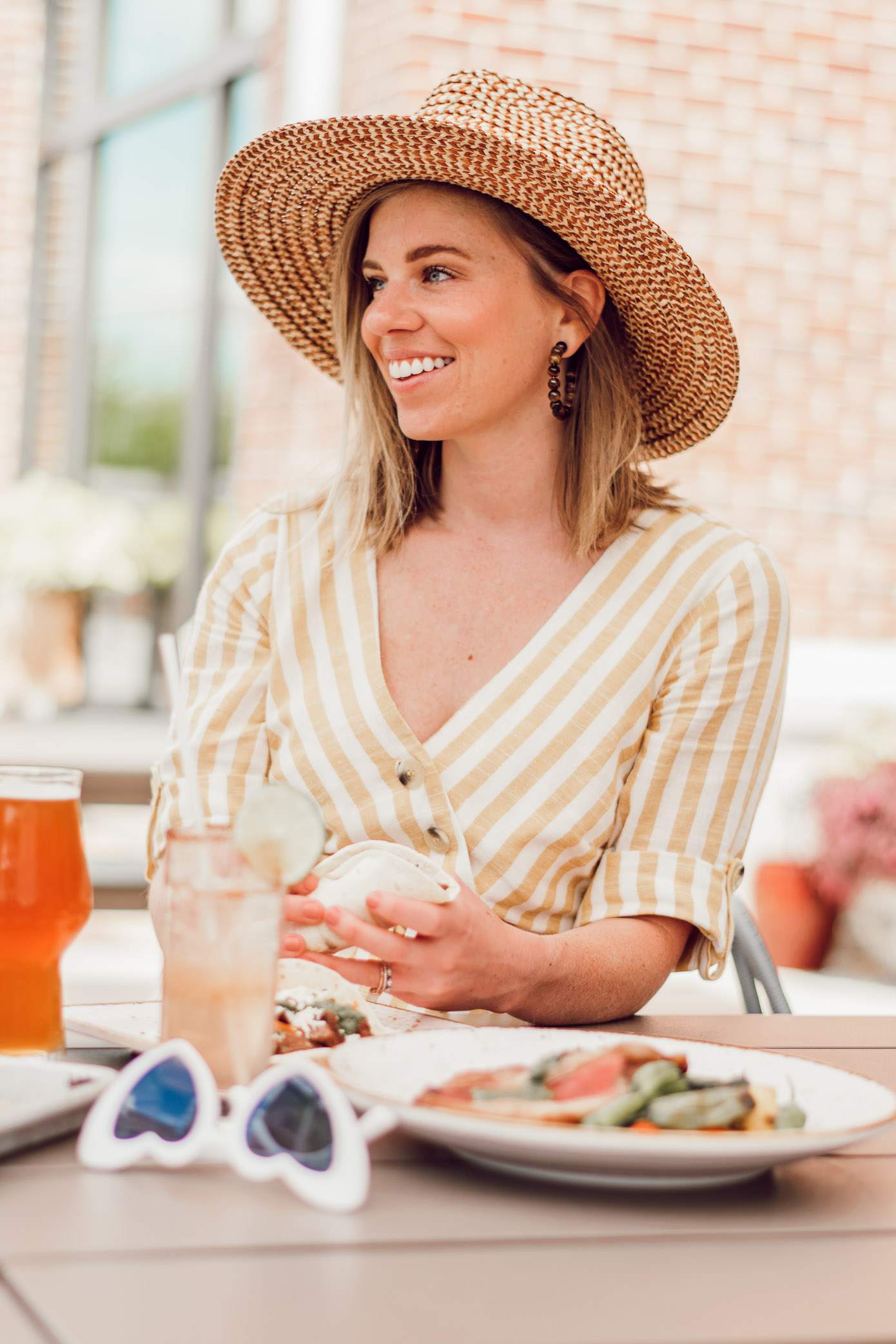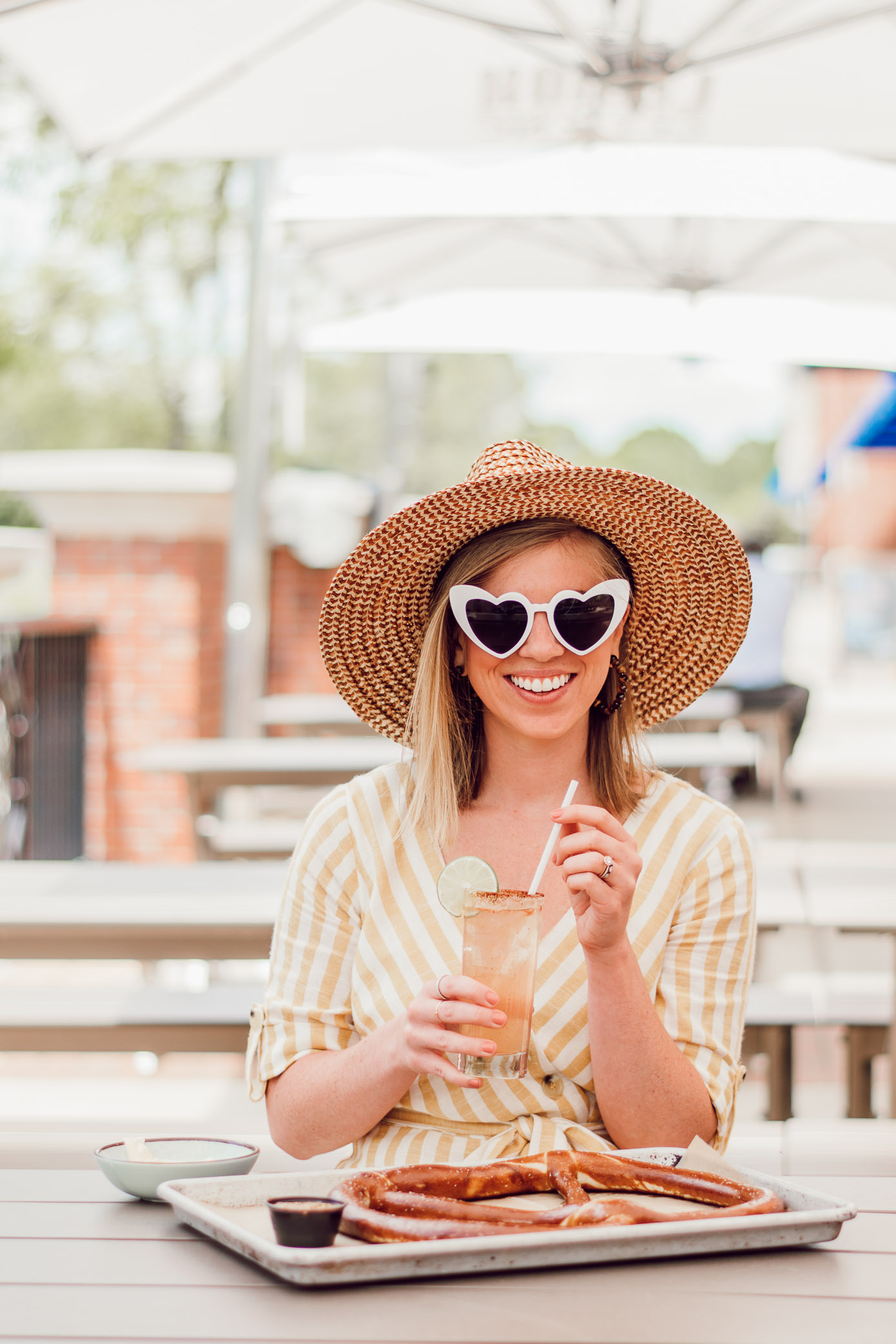 Hickory Tavern Metropolitan 
Hickory Tavern is a family favorite. We have been frequenting here for years. Most often their other locations but y'all, none of their patios can beat the Metropolitan location's patio. With a gorgeous view of Charlotte's skyline, this is the perfect spot to unwind and enjoy the weather! A great spot for date night!
Grab a margarita, mojito, or my personal favorite, a paloma and soak up the view.
Don't forget to dive into their expansive menu as well! There is such an extensive variety of items to chose from. Without a doubt, I recommend starting off with the Tavern Potato Chips or the Pow Pow Shrimp.
1100 Metropolitan Avenue Charlotte, NC 28204 – Metropolitan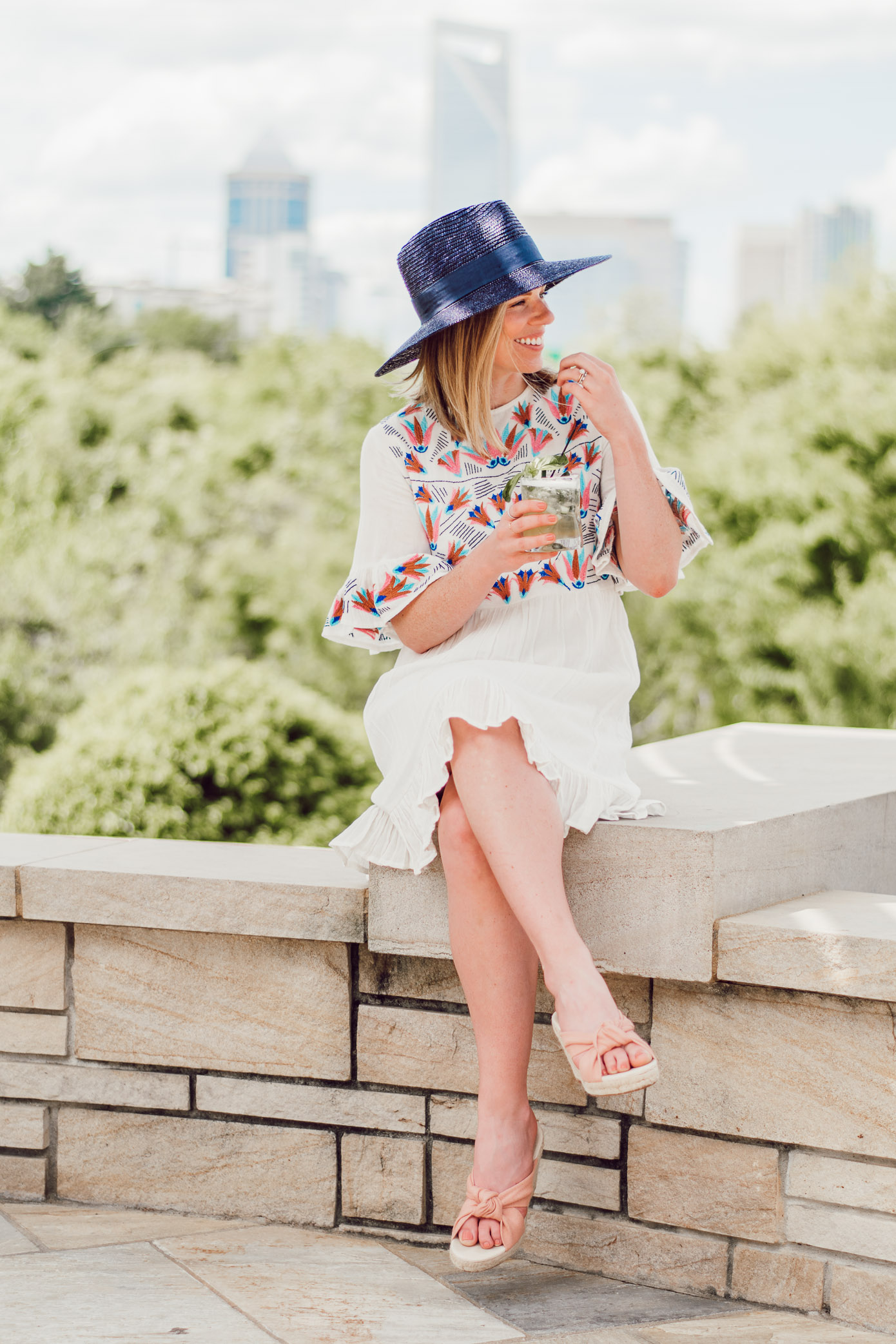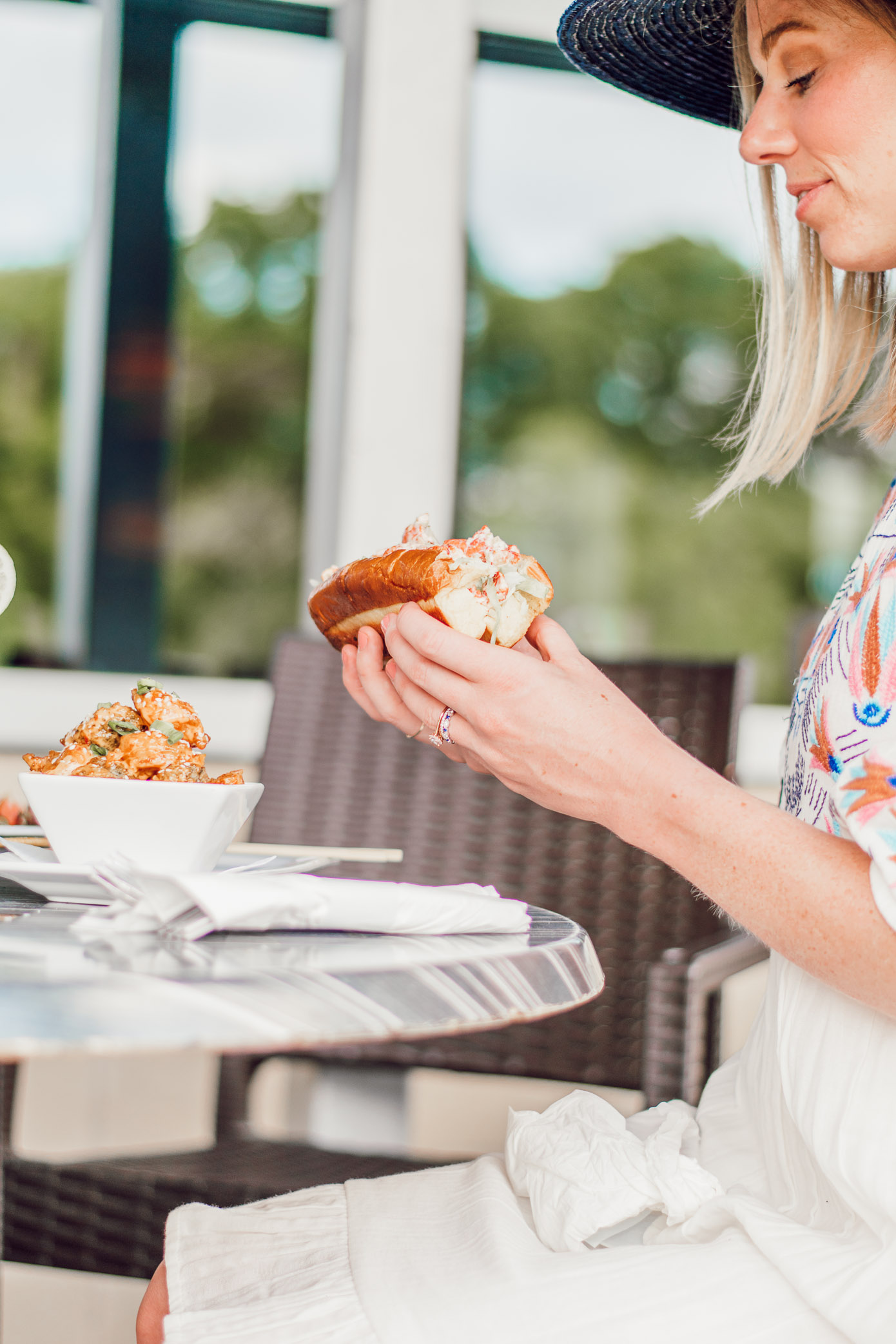 VBGB Beer Hall & Garden
The most lively patio out of the three for sure! VBGB has all of the games – I'm talking ping pong (see photos below), giant jenga, connect four, and more. Plus volleyball courts. This is the patio to go to with friends to celebrate a birthday, promotion, or simply the fact that y'all made it through the week! 
You obviously have to order one of their 34oz beers. They're just too fun for photos and also so great for sharing – in case you and someone else can't decide between two or want a little of both! And while you're at it order a jumbo gourmet pretzel with beer cheese – it is the weekend after all!
920 Hamilton St. Charlotte, NC 28206 – Uptown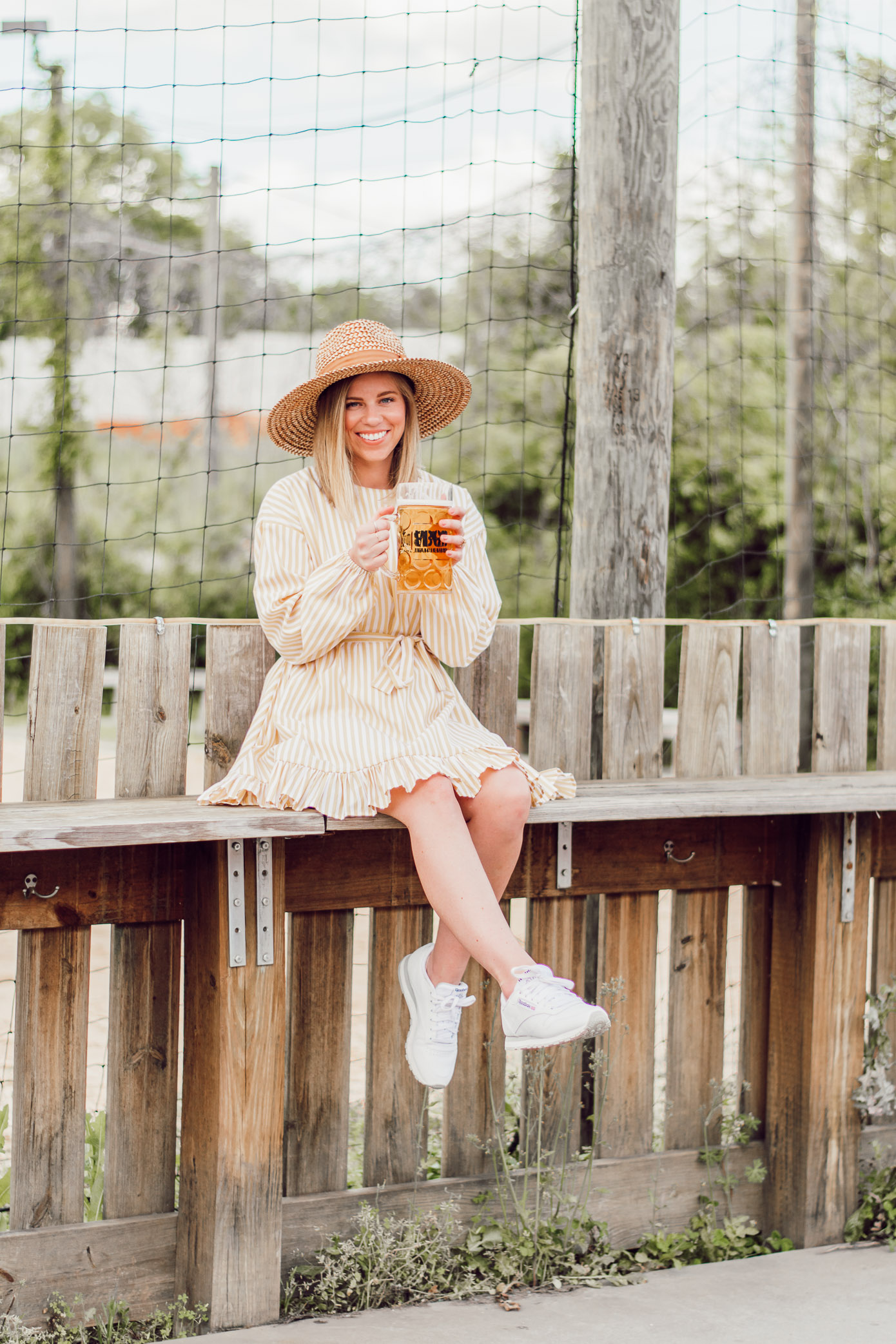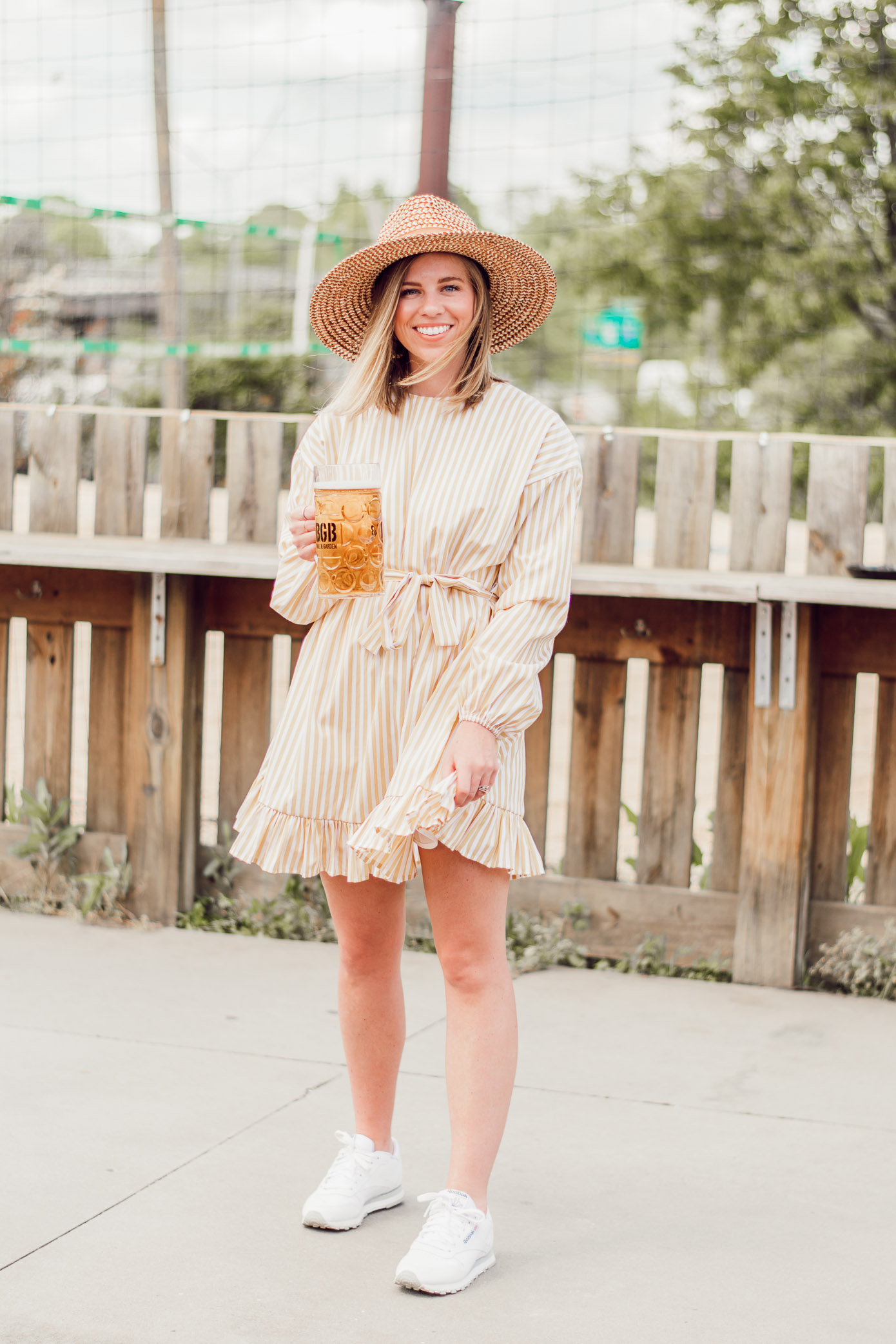 Comment below and let me know if you enjoyed this Charlotte focused post! Would love any and all feedback – including if you'd like to see more like this or not. 
Thank you to Legion Brewing Southpark, Hickory Tavern Metropolitan, and VBGB for hosting us. All views and opinions are of course my own! Thank you for supporting local!