Introducing one of my new gal pals and styling neutrals for spring!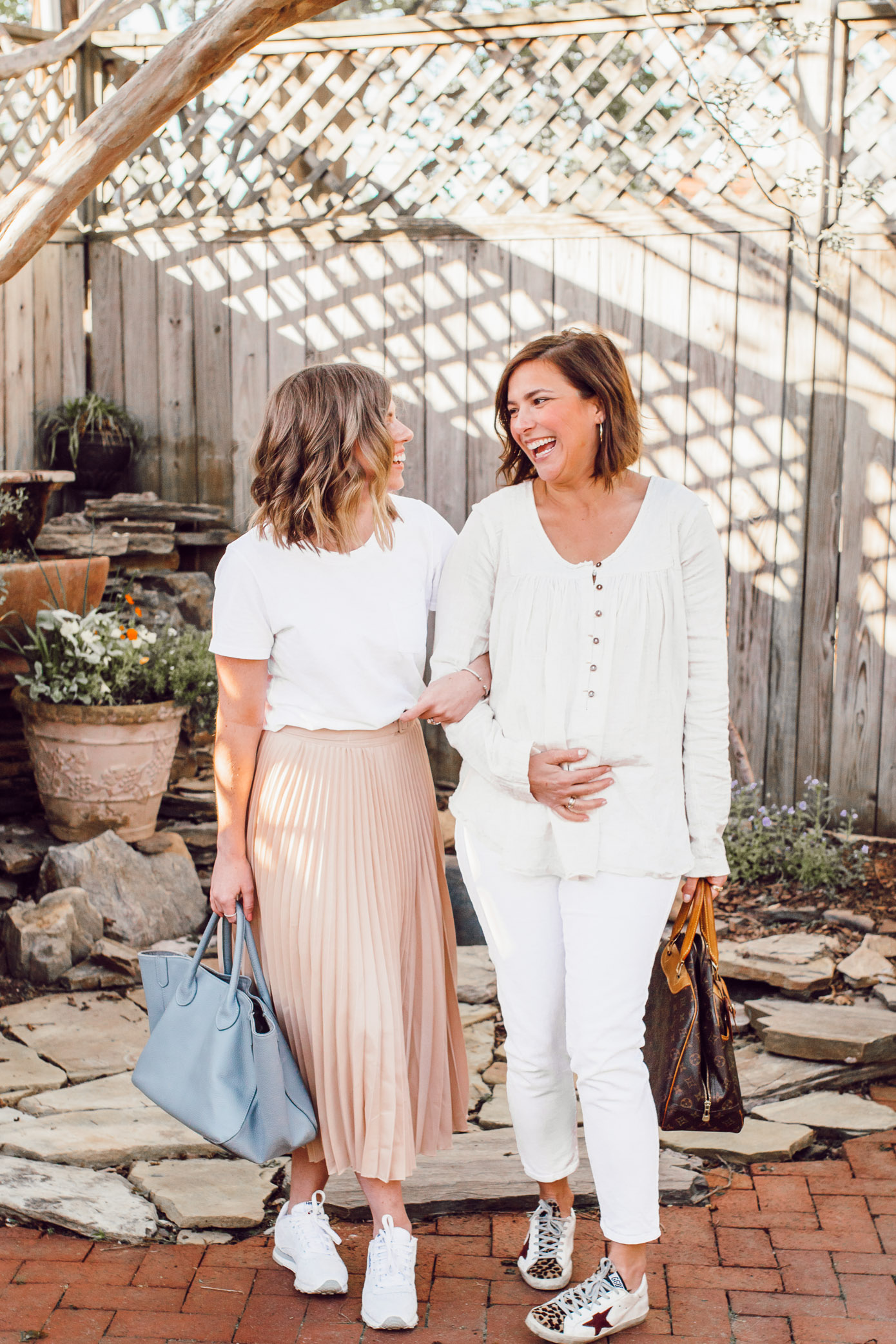 Notice a new face? I'm super excited to introduce you to my gal pal Lauren of LC Style Report. A little back story before we dive into the main focus of today's post (neutrals!). Lauren and I actually met at church…in Sunday school. We're both part of a couples class with our husbands. Funny story – we said hi the first time Joshua and I attended but that was about it (this gal was nervous about joining aka introvert over here). After class Lauren sent me a DM on Instagram and said I thought that was you! Since then we've become great friends! Lauren is an incredible person with the absolute BEST style!
Speaking of style, the two of us decided to collaborate to chat about a spring trend we both can get behind…neutrals! I know that doesn't sound super exciting but neutrals are actually incredibly fun to style. Not to mention, a neutral look comes off to clean and crisp – instantly upping your style game. When done right!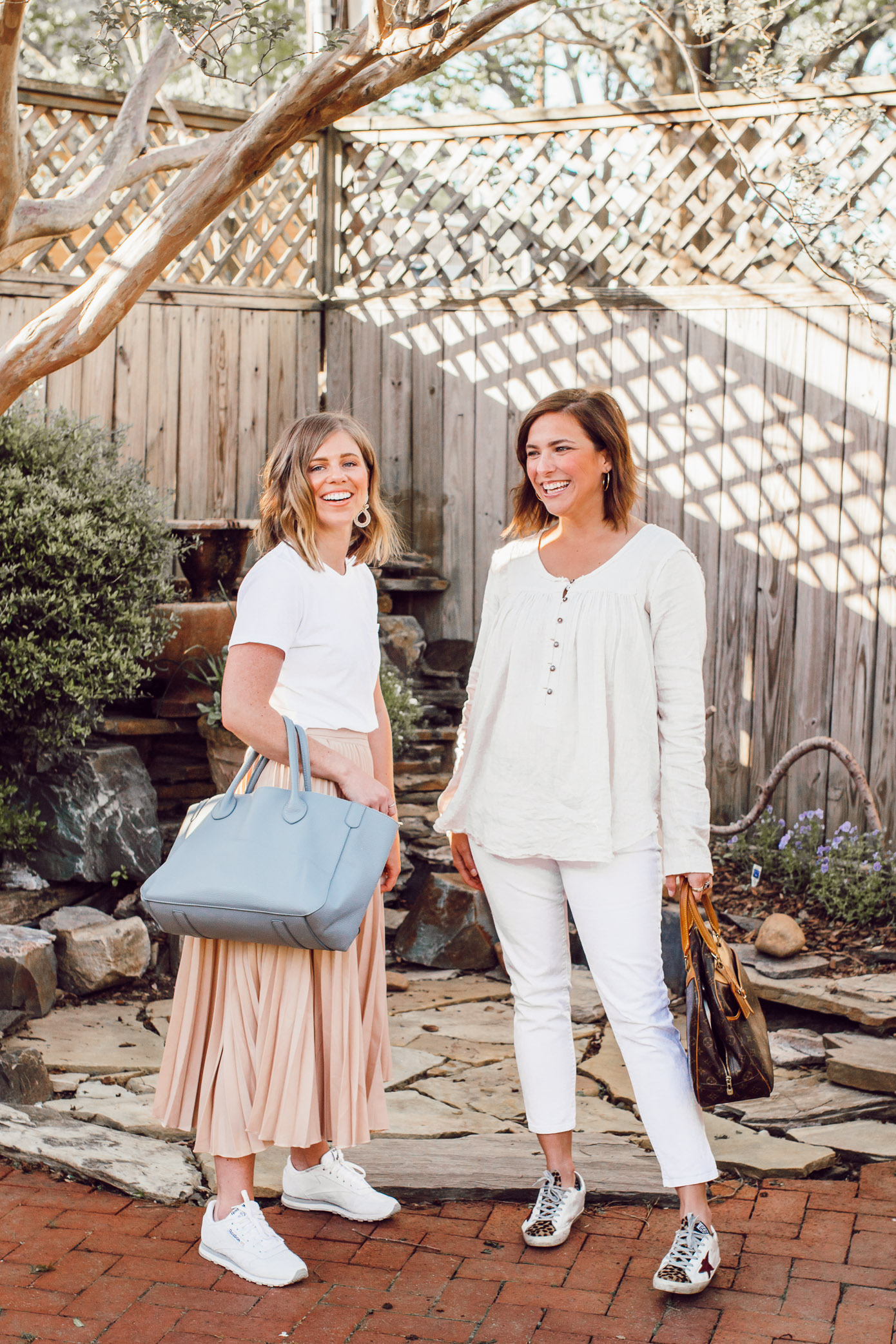 Why Neutrals?
Neutrals are easy to wear + style 
Neutrals are so easy to wear and style as they go with everything. Literally everything! They're also incredibly easy to dress up or down. As you can see with my look, I styled a pretty dressy midi skirt with sneakers and a tee. Which totally dressed it up and made the skirt everyday appropriate. 
So one idea on how to style neutrals, opt for one piece that's a little on the dressier side and pair it with some of your favorite more casual pieces. Maybe sneakers and a tee like me. Or ballet flats and a linen oxford. If you're dressier piece is your top, still reach for those sneakers or ballet flats and pair with overalls or boyfriend jeans (in ivory or white). 
You probably already own a lot of them 
Let's be honest, we all have at least one white tee in our closet. Probably along with a white oxford, white or cream tops/blouses, white denim, white sneakers or flats in a neutral hue. These are all key pieces to building wardrobe so I bet they're in your closet. Now rather than wearing them with classic blue jeans or that yellow skirt you love, reach for another neutral piece! 
You can have fun with accessories 
Wearing neutrals allows you to really have fun with accessories! Since your look is neutrals you have plenty of room to play around with color and/or pattern with your accessories. I still kept things pretty neutral with mine – white sneakers and white earrings BUT added a little pop with my handbag. Lauren added a little fun (and sass) with her sneakers! So have fun with your accessories and pick to play up which ever kind of accessory is your favorite!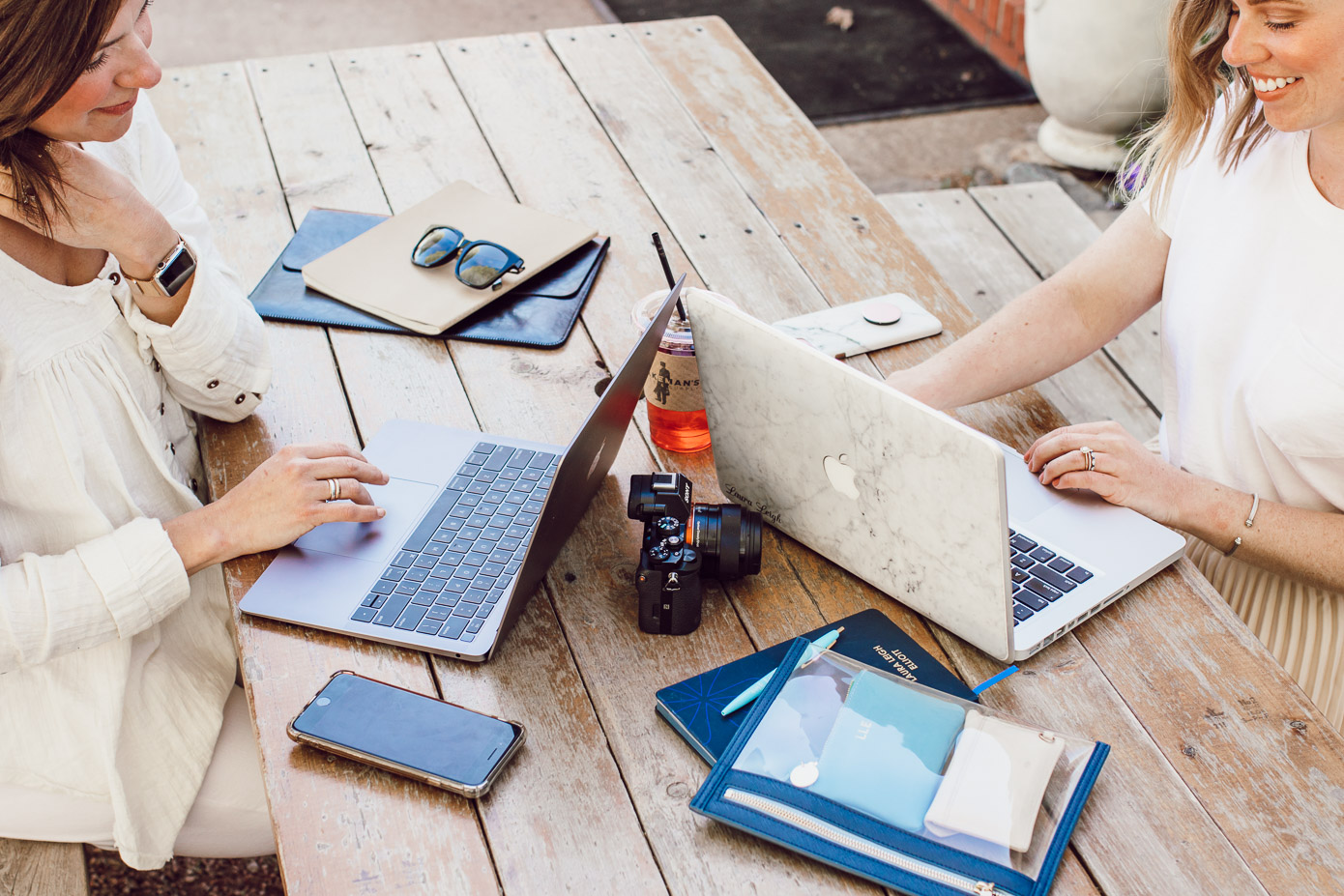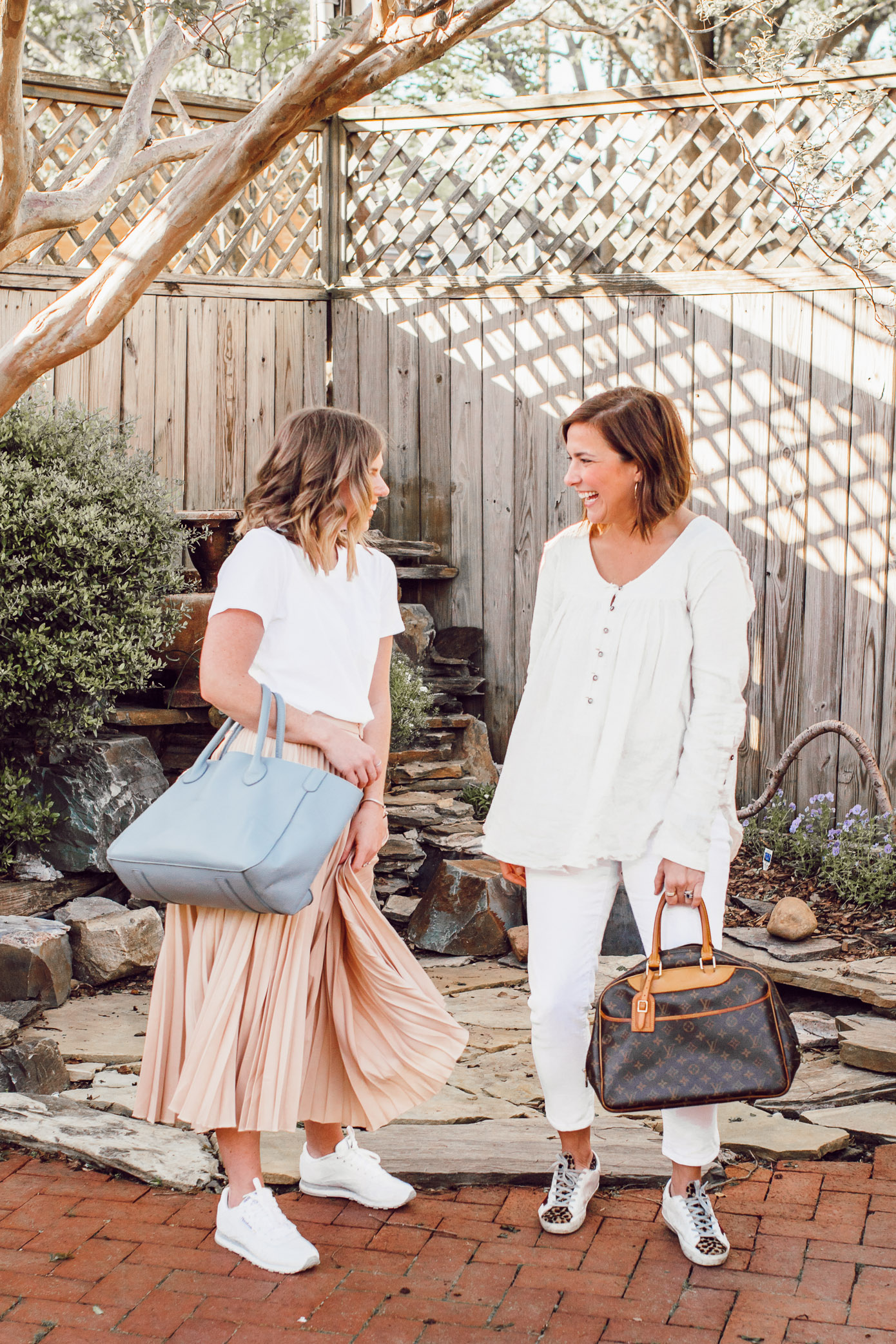 Another reason to wear neutrals, doing so really let's your personality shine through! How? Well take a look at what Lauren and I choose and how different are two looks are. Lauren's is casual, playful, and a little sassy! While mine is casual, feminine, and a little trendy. Both reflect our personalities perfectly! 
So how will you be styling neutrals? How will you show off your personality?