Self care. Not something we're all great about doing BUT something that is so important! So I'm spilling a five self care practices to inspire you. And let's all vow to do at least one of these this weekend. Deal?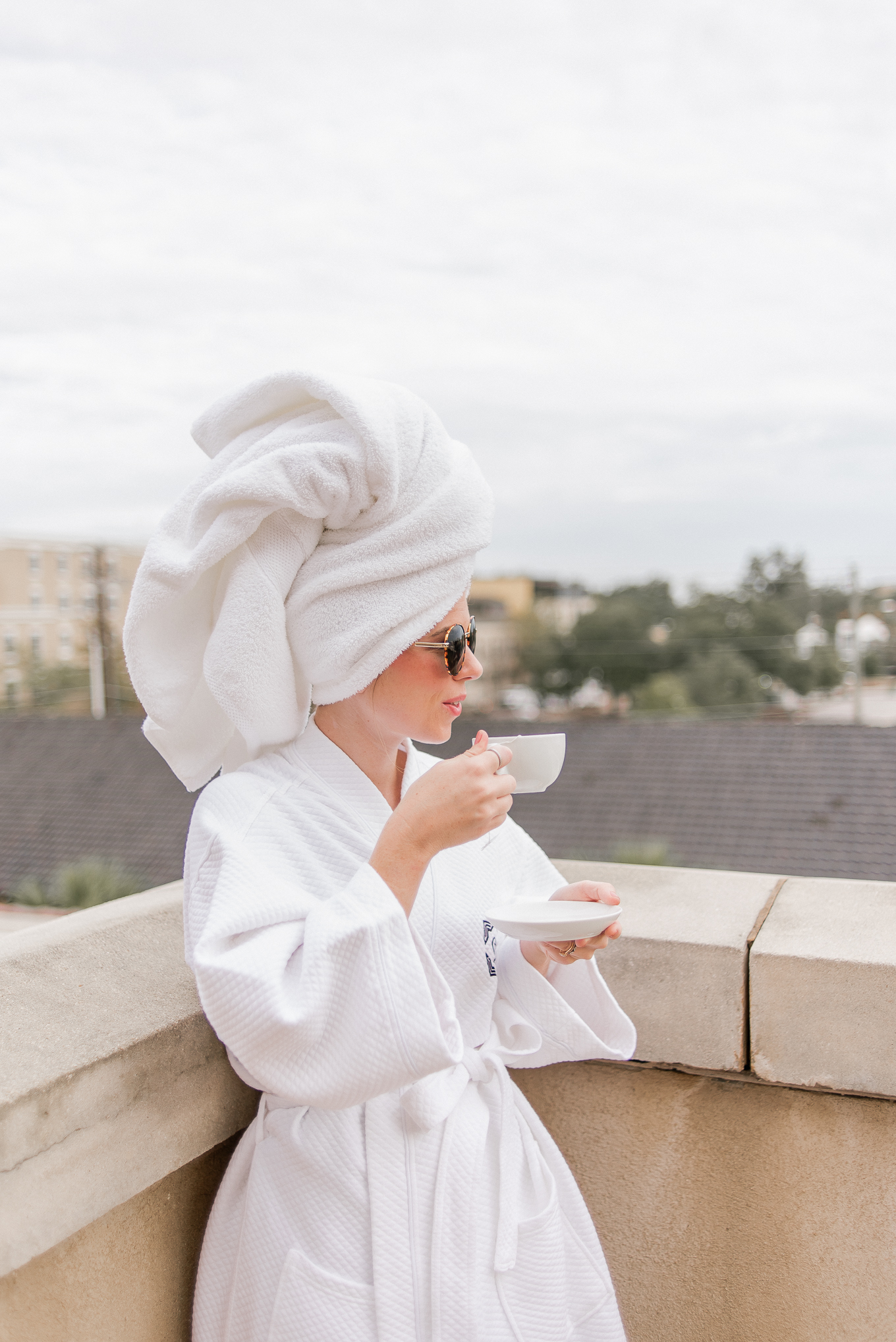 Self care, it's a hot topic right now. For good reason! Honestly, it's about time the topic gets the attention it deserves. Self care is a MUST for everyone! Important for both mind and body. Not to mention for those around you as well. By that I mean, if you take the time to do a little self care you're going to feel better, both mentally and physically. Which will then result in you  being a better version of you. Better than the run down, stressed out, overworked, tired, and/or just plain burned out version of you that you may be experiencing right now (or next week or next month). 
We've all been there, the place where we've pushed ourselves too much, overcommitted, over socialized, and/or tried to do everything ourselves for everyone without taking any time for ourselves. 
So just in case you're at that point right now OR you need some inspiration for weekly me time/self care today I'm sharing Five Self Care Practices you should indulge in this weekend! Whether you pick one or go all out with all five of them, you deserve it! And you'll be a better version of yourself if you take this time. 
5 Self Care Practices to Indulge in this Weekend 
1. A little skin pampering/take time to truly take care of your skin.
To me, nothing is more relaxing or feels better than taking a little time to pamper my skin. Doing so leaves me feeling refreshed and relaxed. So grab your favorite face mask or do the five step routine you never have time for throughout the week.
Lately for me, that means washing my face with makeup removing wipes, lathering on my favorite resurfacing peel, applying a decent amount of eye cream, and finishing with heavy moisturizer. Indulging in this full routine and taking the time to allow each one to soak in a bit feels soooooo good and has me waking up feeling completely refreshed and glowy – who doesn't feel good when their skin glows? 
2. Sip a great cup of tea (or coffee) and do nothing!
This is the perfect season to grab your favorite warm beverage and head out to your front porch or back deck. Leave your phone inside and enjoy some time in the crisp fall air while in your comfy loungewear or pjs with your hands wrapped around a warm mug. Tell me that doesn't sound amazing! 
If doing nothing is something you just can't do, grab your current book or the latest People, Magnolia, or Southern Living magazine. 
3. Watch your favorite show, eat your favorite treat, and put the phone away. 
Do I really need to say anything else? Or convince you any further?
To me this is such a great way to decompress, indulge, and just escape from the stresses of work/life. This is typically my Thursday evening routine – Riverdale or Grey's Anatomy with stovetop popcorn covered in butter and salt! 
4. Schedule a spa appointment.
The spa is the ultimate spot to do a little (or a lot) of self care! A massage, facial, full spa package, or simple manicure + pedicure – whatever relaxes you, go for it! And if there's a relaxation room, take the time to really relax and enjoy that space! Sit in the cozy chair, pour yourself a cup of tea, and fill those mini bowls (why are they so mini?) they have with spa treats and just relax – soak it all in! 
If you're local, my spa recommendations are the Ballantyne Hotel Spa or Nature's Spa. 
5. Get moving.
The total opposite of the other four suggestions, get moving! Exercise that body of yours! You've heard it a million times I am sure but working out/sweating causes endorphins to be released which result in a happiness boost. As well as an energy boost! So working out is not only good for your body but also your mind. 
This weekend get moving by taking a hike, walk around the neighborhood or explore a new one, go for a run, try out a new workout class, or find your way through a corn maze (they're everywhere right now).