Sweater weather is upon us and if you're anything let me, you like to wrap yourself up in a cozy cardigan daily! So to keep us from looking like we wear the same thing everyday, I'm sharing six fabulous fall cardigans to keep you cozy!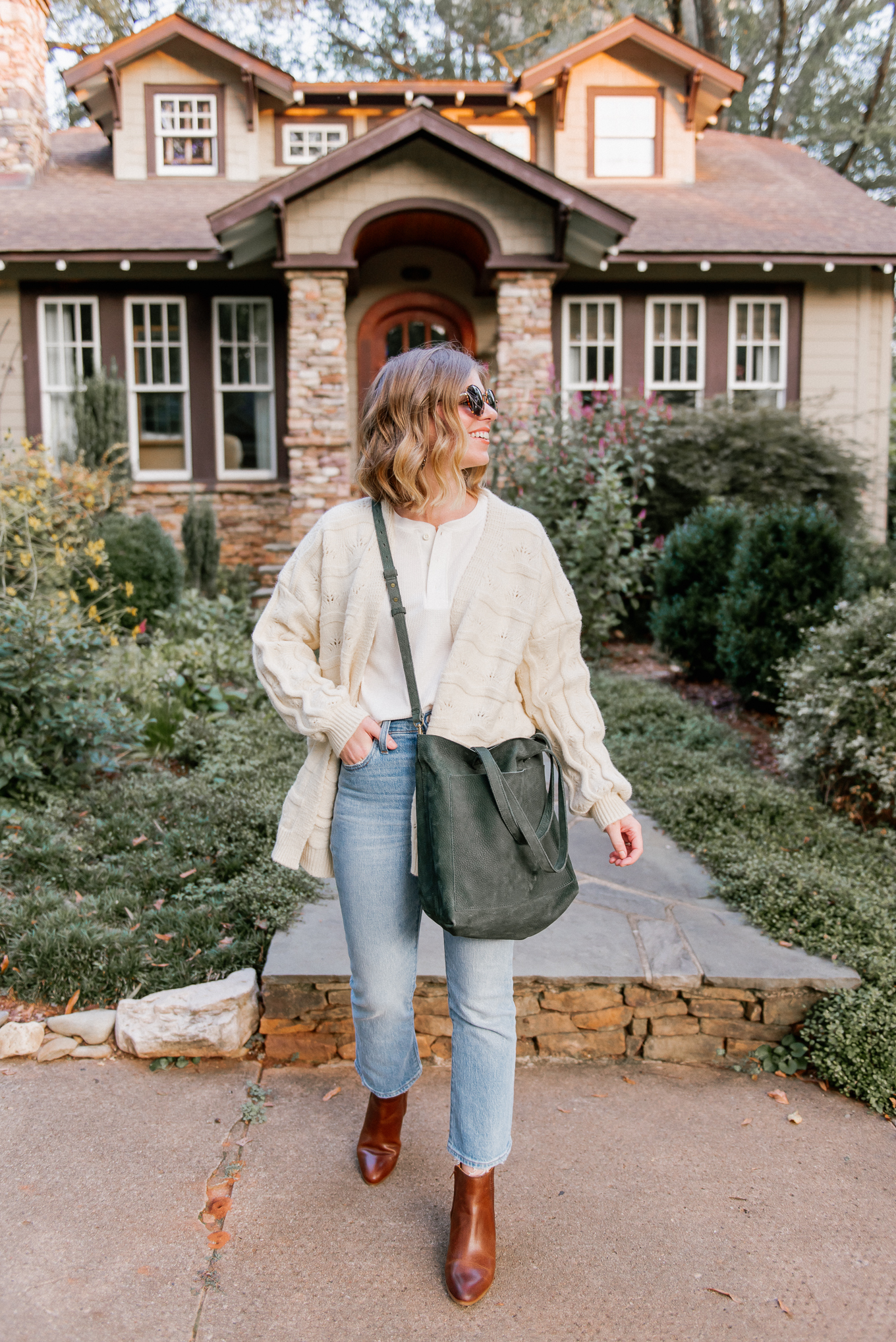 Sooo….I am legit obsessed with cozy cardigans come fall! Like you will 100% spot me wearing one more times than not. Especially around the house! I have one I purchased 7 years ago from Nordstrom that I still wear almost daily come fall (and through the winter). It's chunky, long, and ultra cozy. Basically a dream to wear! Sadly since it was purchased 7 years ago it's no longer available but this ultra cozy knit cardigan is SUPER similar to it. 
Every year though I find myself adding at least one new one to the wardrobe because they're just SO GOOD! This year I've already added this chunky knit cardigan and have worn it on repeat as of late. Love the lighter hue and fun detail of it – a little different from your typical fall cardigan. 
Today's styling might be my favorite way I've worn it though! Paired with my all time favorite jeans (I know I've said that in every post I've featured them but I am for real OBSESSED with them), a cozy waffle tee, and the best cognac leather booties. An ultra cozy fall look perfect for taking part in ALL of the basic fall activities – pumpkin patch, apple orchard, cider tasting, haunted houses, brewery hopping, and everything else that makes your autumn loving heart happy!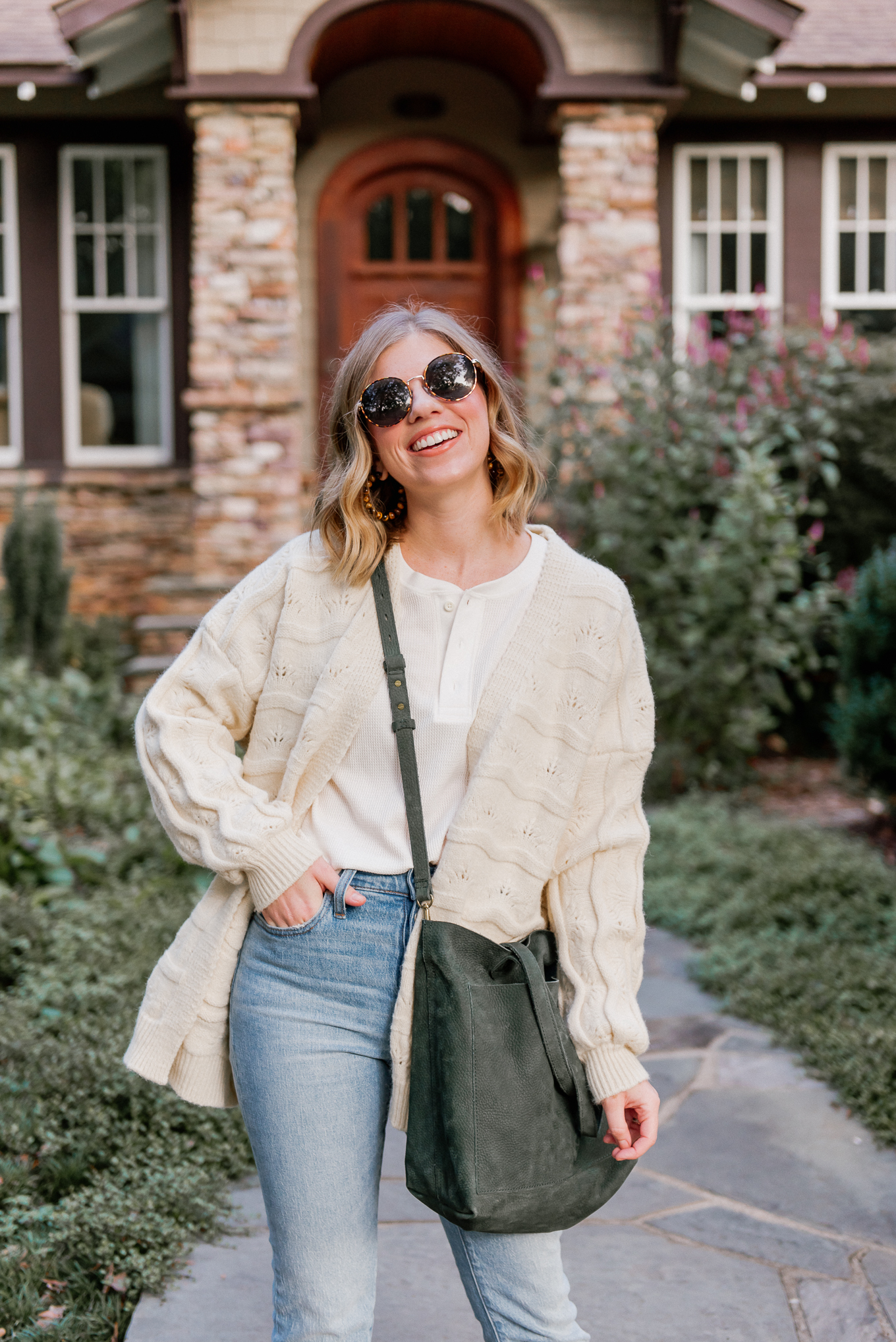 Six Fall Cardigans to Keep you Cozy Through the Season
The cardigan you see me wearing in today's post. Perfect for every day and all occasions. The fun pattern details + the lighter hue gives off a more feminine vibe. 
A great budget-friendly fall cardigan. Available in grey and black, it's the perfect neutral sweater to throw over all of your favorite looks.
A more laid-back, casual cardigan. The oversized pockets are quite the added bonus to the fun swing silhouette of this cardigan. 
Camo is ALL the rave right now! Aka one of the hottest trends for the fall season. This cardigan allows you to rock the trend while staying ultra warm and cozy!
My absolute favorite from the bunch! So cozy, so comfy, and a great neutral color. 
Another great budget-friendly option! Available in five different colors and a nice lighter option for those in hotter climates or like to layer additional pieces under of over their cardigans. 

Which fall cardigan is your favorite?