After hopping on a cruiser bike to explore Charleston SC a couple of weeks ago, I have decided visiting the charming town in the fall is a must!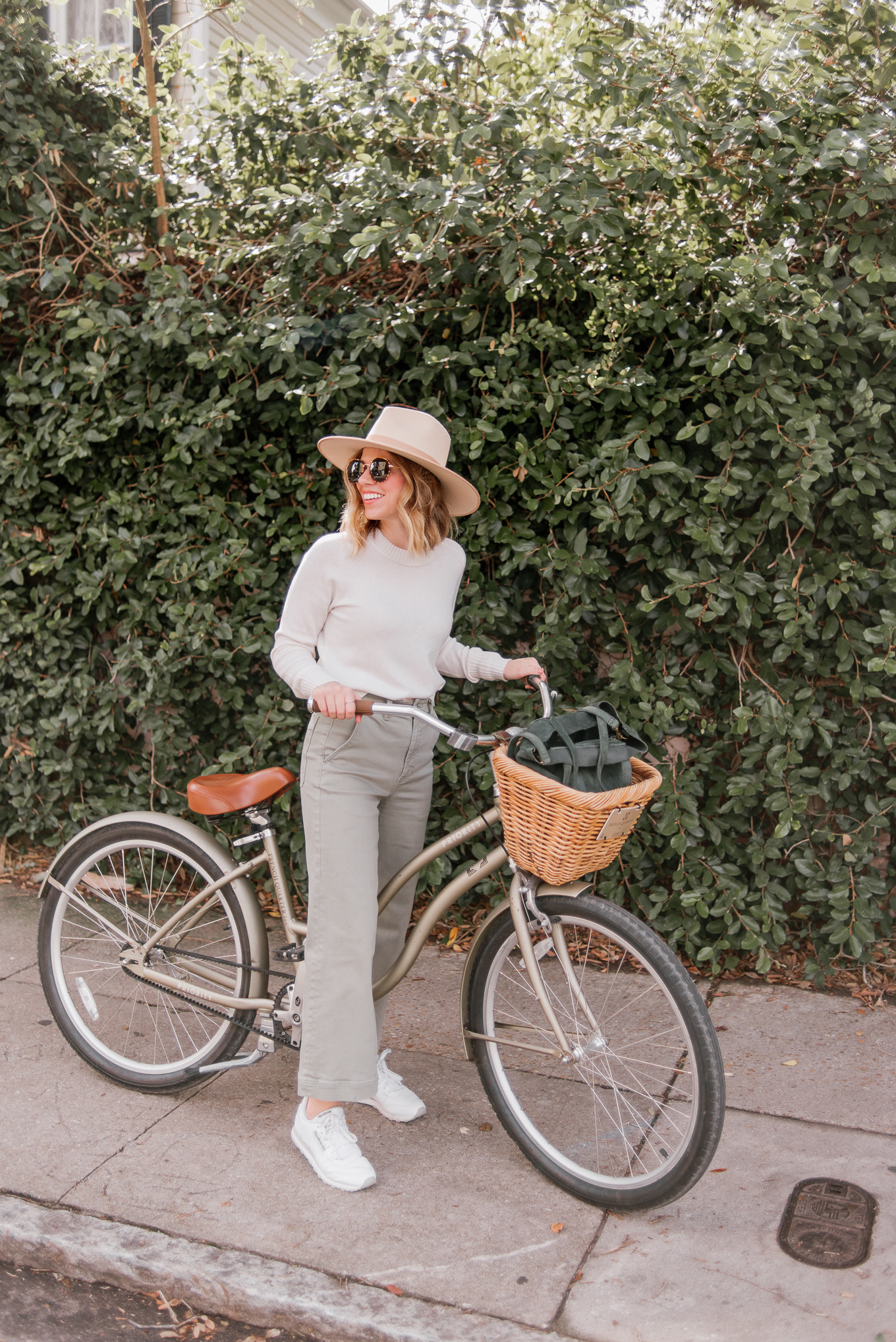 If you've been following Louella Reese for any length of time you know I absolutely love Charleston. As well as the fact that I've been 100000x times – maybe a little bit of an exaggeration but I have been a crazy amount of times. The charming town is a very easy drive from Charlotte. Can even be a day trip (have done a day trip twice, it's a long day but totally doable). Anyways, after visiting year after year in the spring, summer, and winter seasons, I visited in the fall. Now I think fall is THE TIME to go to Charleston.
This realization also made me realize that my initial visit to Charleston was also in the fall. I never really thought about that being the case because I just fell in love with the town SO much and every visit after was spring, summer, or winter. No wonder I really fell in love with the southern town – not only all of it's charm but Charleston's fall weather is pure perfection. Especially when you spend your days + evenings outdoors.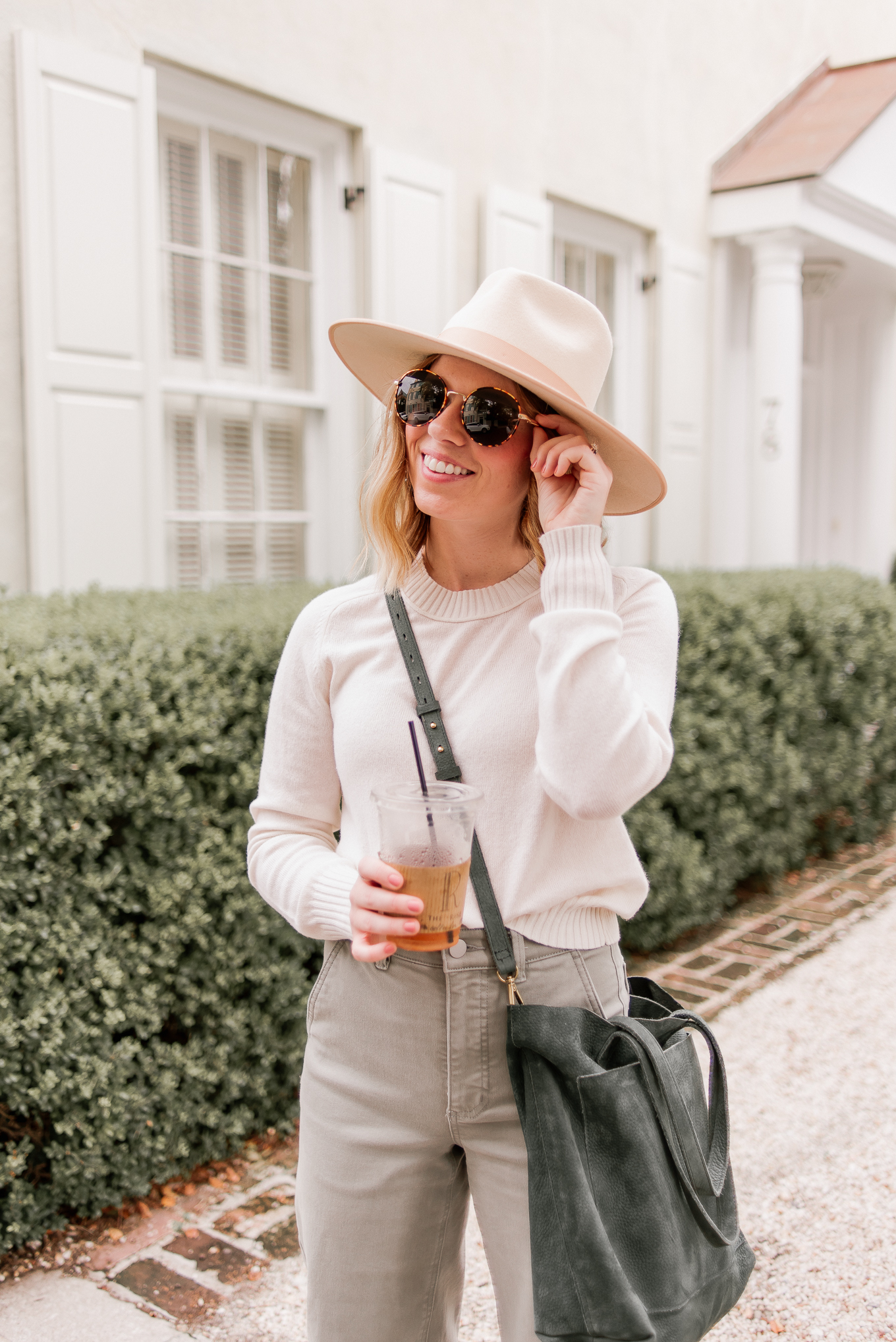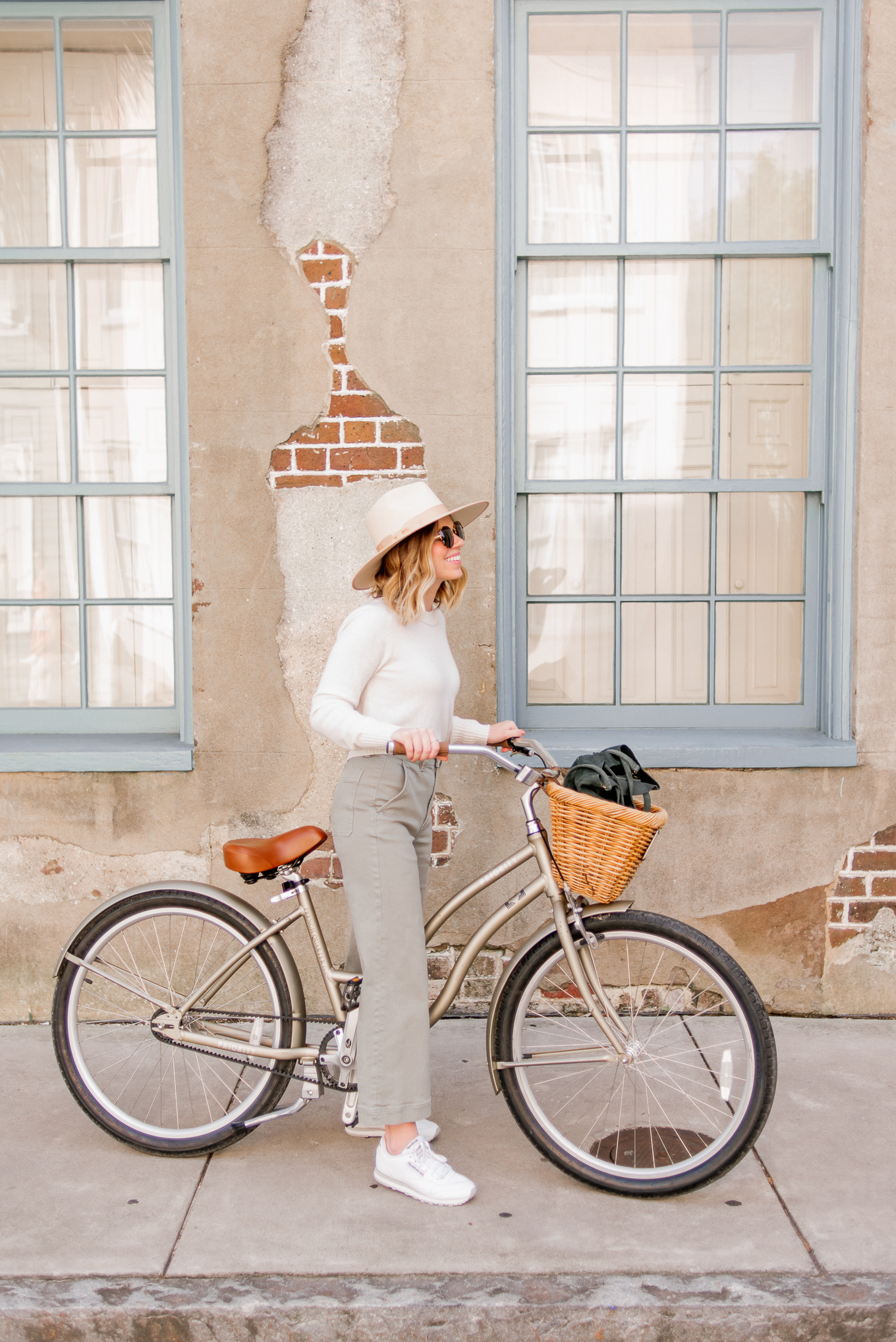 Reasons to visit Charleston SC in the Fall
The weather is incredible and makes spending your days outdoors a lot more bearable. Charleston in the summer is HOT! I mean HOT, HOT, HOT and ridiculously humid. Which kind stinks when you're spending the whole day outside exploring the charming streets, visiting the shops on King St., or sipping a cocktail at one of the many rooftop bars. Therefore, fall temperature is a dream! You can easily spend the whole day outside without breaking a sweat.
All of the fall decor. Charleston locals bring their A-game when it comes to fall decor. From their fall floral window boxes to their staircases full of the most beautiful mums. You'll typically find a beautiful wreath on their front door as well. You'll head home with all of the front porch decor inspiration!
The fall treats at all of the local restaurants, coffee shops, bakeries and bars! I don't know about you but I love alllll of the fall treats. Pumpkin everything, apple cider, apple baked goodies, and the list goes on. Lucky for me (and you, if this is you're thing as well) Charleston is totally stocked with all of these goodies in the fall season. My favorite from our trip, a Apple Cider Margarita at The Spectator Hotel's bar – it was AMAZING! Definitely wanting to recreate at home.