Sharing how to create a a beautiful fall charcuterie masterpiece for your next fall gathering.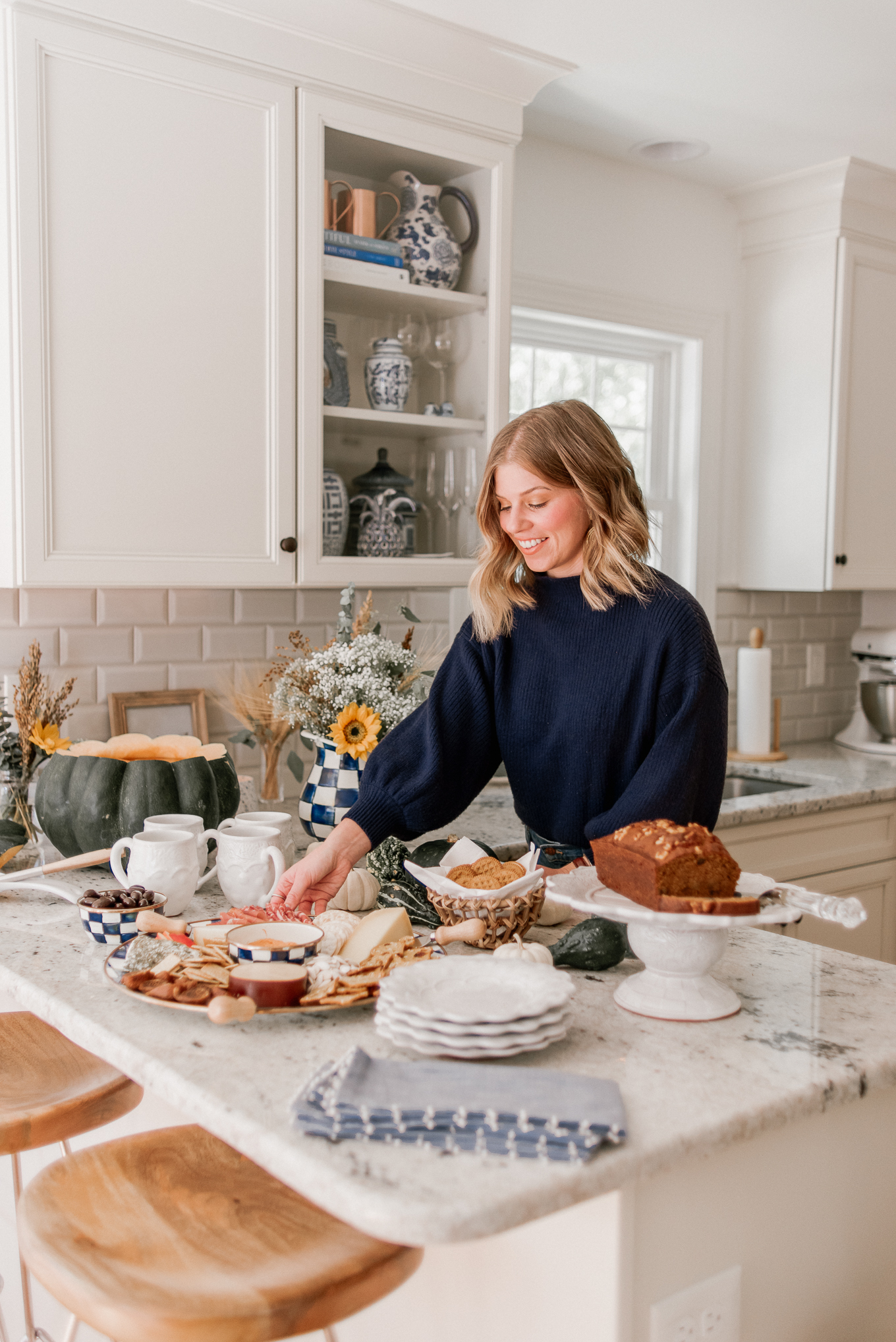 FINALLY sharing the fall entertaining/hosting post I shared a sneak peek of on Instagram stories a couple of weeks ago. Not to mention shared my excitement about probably 10-15 times. Today I am partnering with MacKenzie-Childs to share how to create a beautiful fall charcuterie plate (or board). Along with additional items to serve on the side. 
For those of you new to the charcuterie world (hey Adam and Peter), a charcuterie plate/board includes cured meats (and other meat products) paired with different accompaniments, such as cheese, fruit, crackers, nuts and/or jams and spreads.
Before putting your fall charcuterie spread together, you must decide what you'll be creating your masterpiece on – a plate or a board? I went with a plate as I wanted an excuse to use this royal check serving platter and I felt it would provide a very pretty backdrop. A wood cheeseboard/cutting board or a more simple serving platter would work just fine as well. Completely up to your personal style/theme you're creating and what you have in your kitchen!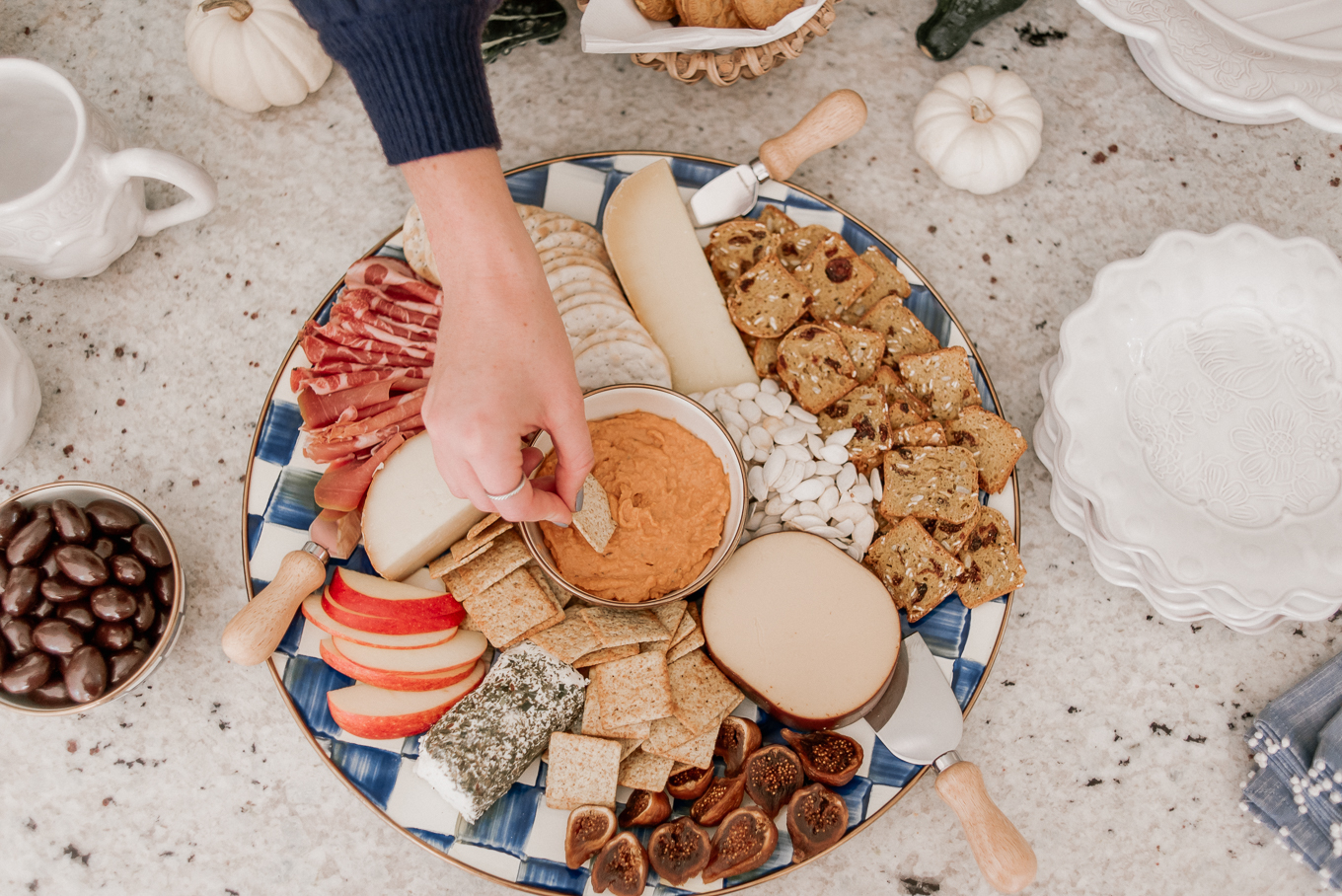 Now that you have your base, it is time to create your charcuterie masterpiece! Below you will find everything I used for my fall charcuterie plate plus a couple of additional ideas. 
Fall Charcuterie Plate (or Board) Ingredients
Cheese
Herbed Goat Cheese
Smoked Gouda
Parmesan
Extra Sharp White Cheddar
Meats
Calabrese Salami
Prosciutto
Capocollo
Fruits
Apples
Figs
Pears
Grapes
Crackers
Wheat Thins
Water Crackers
Pumpkin Cranberry Crisps
French Baguette Slices
Extras
Pumpkin Seeds
Pumpkin Hummus
Nuts
Fall Jam or Butter
Sides
Dark Chocolate Covered Almonds
Pumpkin Cookies
Pumpkin Bread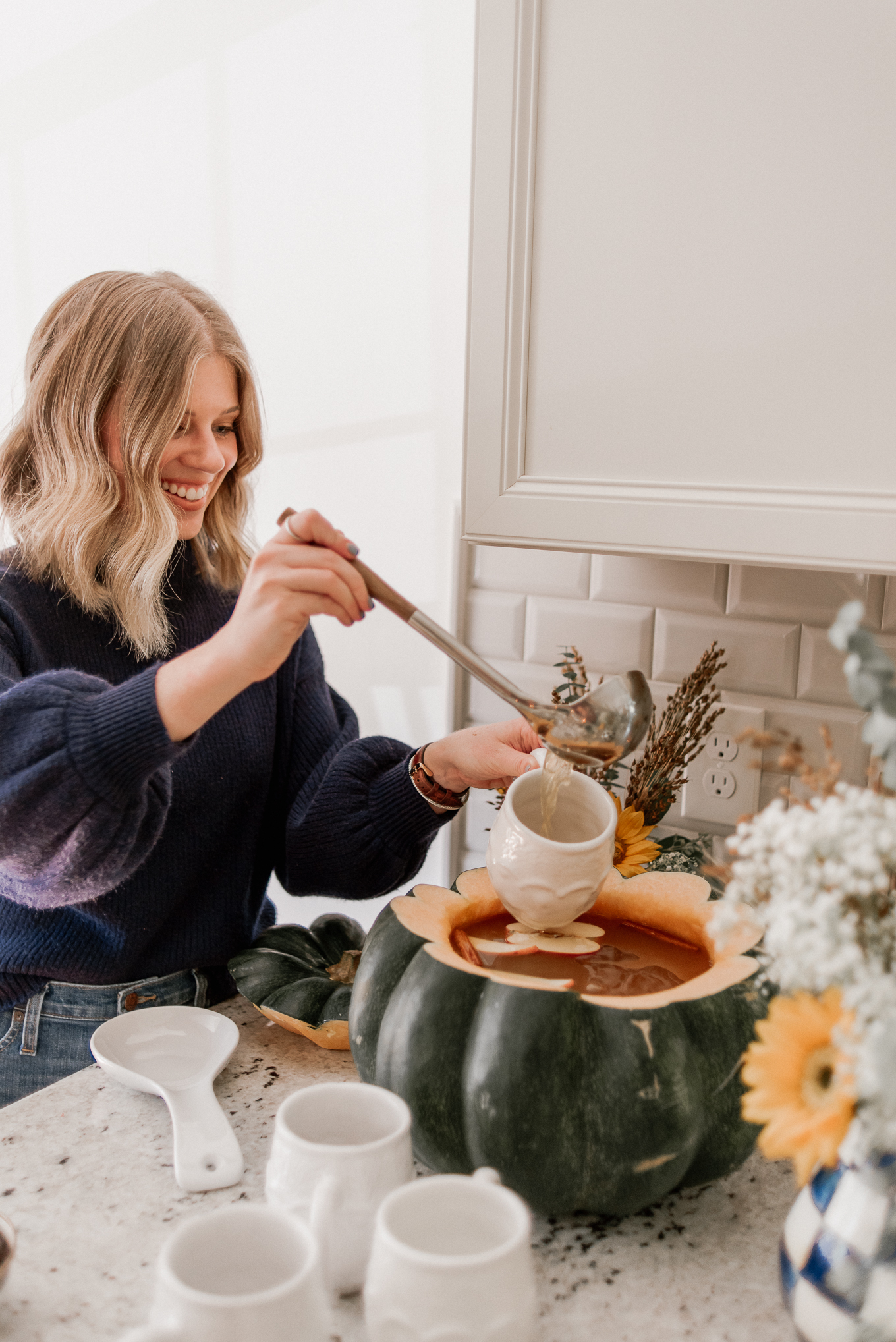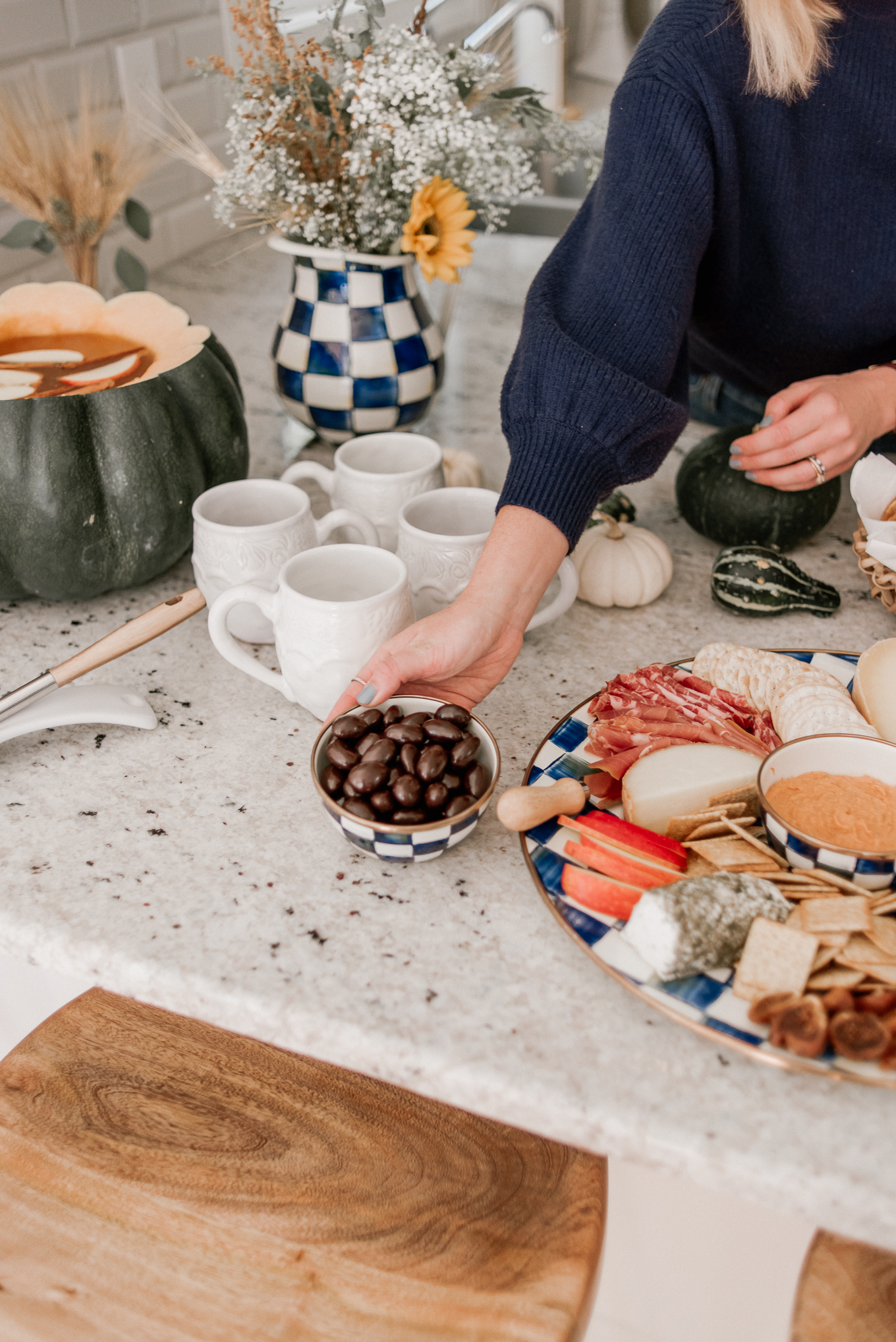 While the fall charcuterie plate is quite pretty on it's own to really set the scene and serve additional items, a couple of pieces were required. The most beautiful cake stand you have ever seen for the pumpkin bread, mugs for the apple cider out of the pumpkin punch bowl, beautiful salad plates for guests to place their charcuterie selections on, and a couple of pinch bowls for chocolate covered almonds + pumpkin hummus. 
For decor, I created a fall arrangement in a royal check pitcher to match the serving platter, a couple of pumpkins + gourds, and created the pumpkin punch bowl.
Shop My Fall Charcuterie Plate Set Up