Holiday season is in full swing! Which means lots of holiday hosting. Spice things up a bit with holiday wine and appetizer pairings. Whether it's for Thanksgiving or Christmas, this menu works perfectly!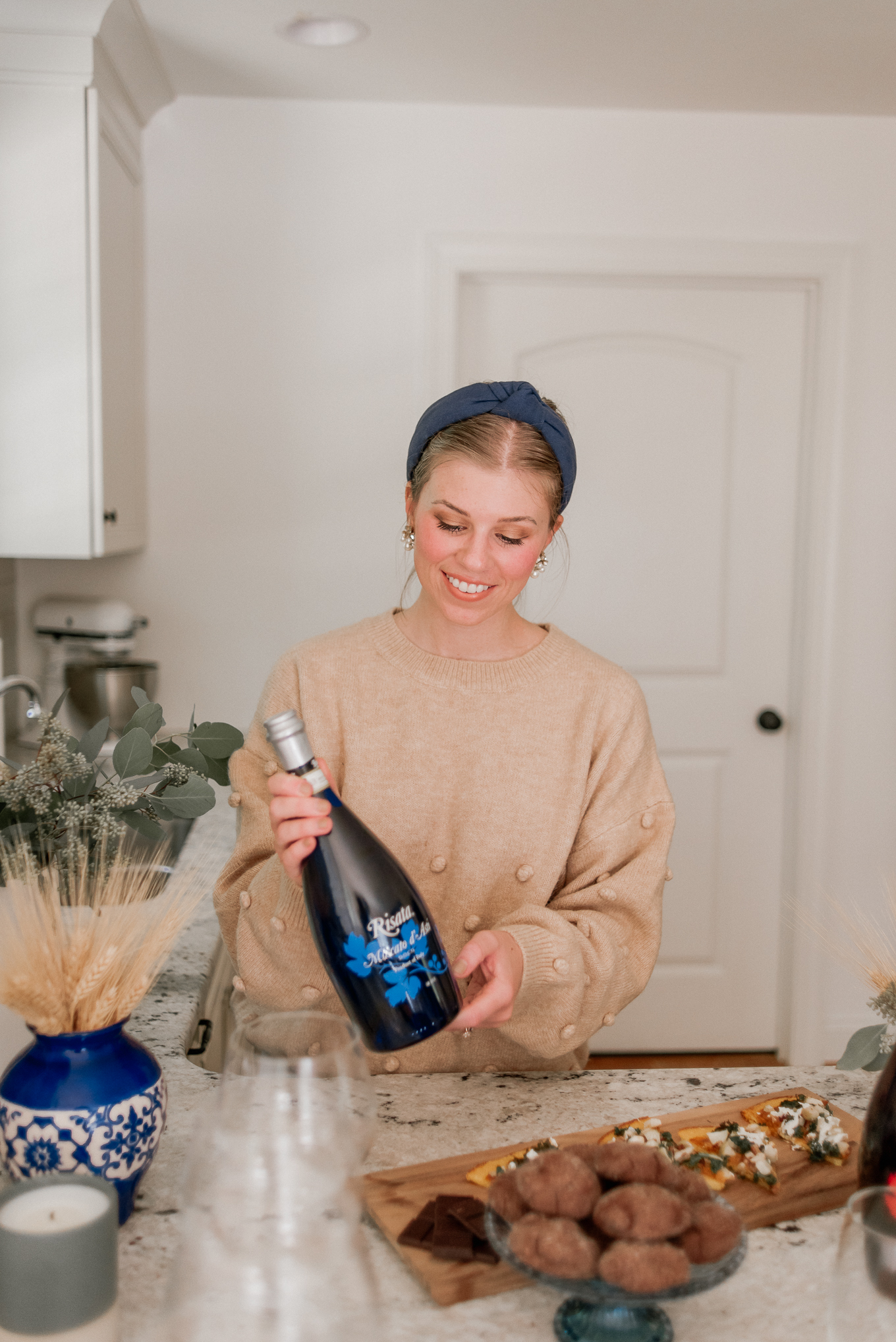 After the excitement over the Fall Charcuterie Spread post I recently shared, I am back partnering with Risata Wines to share wine and appetizer pairings perfect for the holiday season. Whether it be Thanksgiving (just over two weeks away) or Christmas. The wine and appetizers featured will work for both occasions! The mix of sweet, salty, and spicy will leave every guest on your invite list satisfied! 
Pairing wines can be tricky but with a little research (and taste testing) I've put together several delicious appetizers to pair with three different wines – a red, a white, and a sparkling wine. Again, a little something for everyone! Additionally, Risata Wines helps out by sharing a couple of pairing recommendations under the detailed description of each of their wines.
Aside from being quite tasty, all of these appetizers are easy to prepare and a couple of them can be done the day before. Making life even easier the day of your get together! Something I am personally ALL about!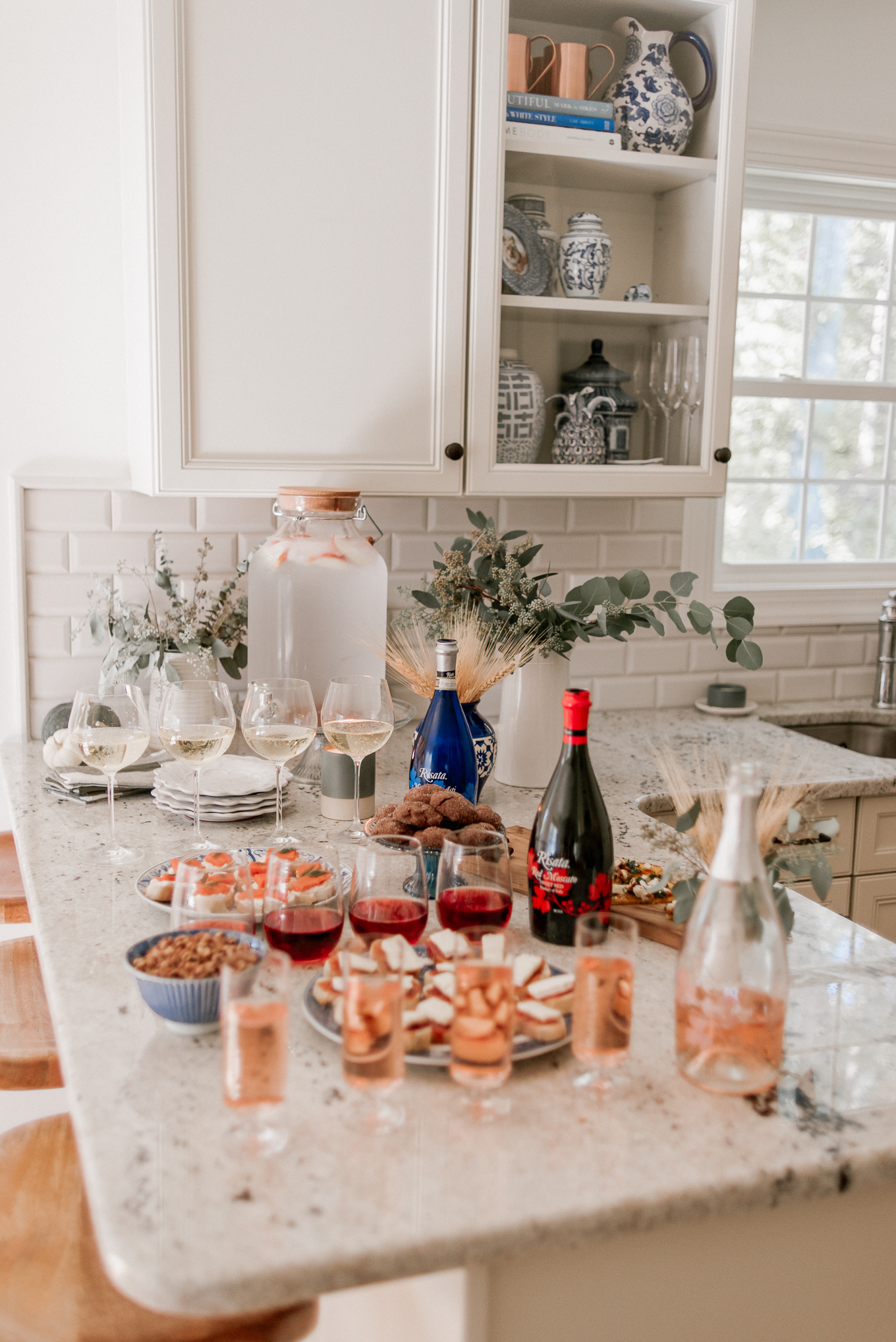 Below you will find three wines to serve plus two to three pairings for each of the three wines. A mix of sweet, salty, and spicy – a little something for everyone! 
Wine:
Red Moscato
Sweet red wine with juicy ripe raspberry, strawberry and nectarine flavors. This frizzante wine finishes sweet, yet with balanced acidity and slightly creamy mouth-feel.
Food Pairings:
Fall Butternut Squash Flatbread
Spiced Pecans & Walnuts
Wine:
Moscato d'Asti
Seductively sweet, boasting juicy stone fruit, tart citrus and floral honey flavors. The wine is fresh and fragrant.
Food Pairings:
Brie & Strawberry Jam on French Baguette
Smoked Salmon and Cream Cheese with Dill on French Baguette
Wine:
Risata Sparkling Rosé
Crisp sparkling wine with aromas of strawberry, raspberry and delicate floral notes.
Food Pairings:
85% Dark Chocolate 
Chocolate Sugar Cookies made with coconut oil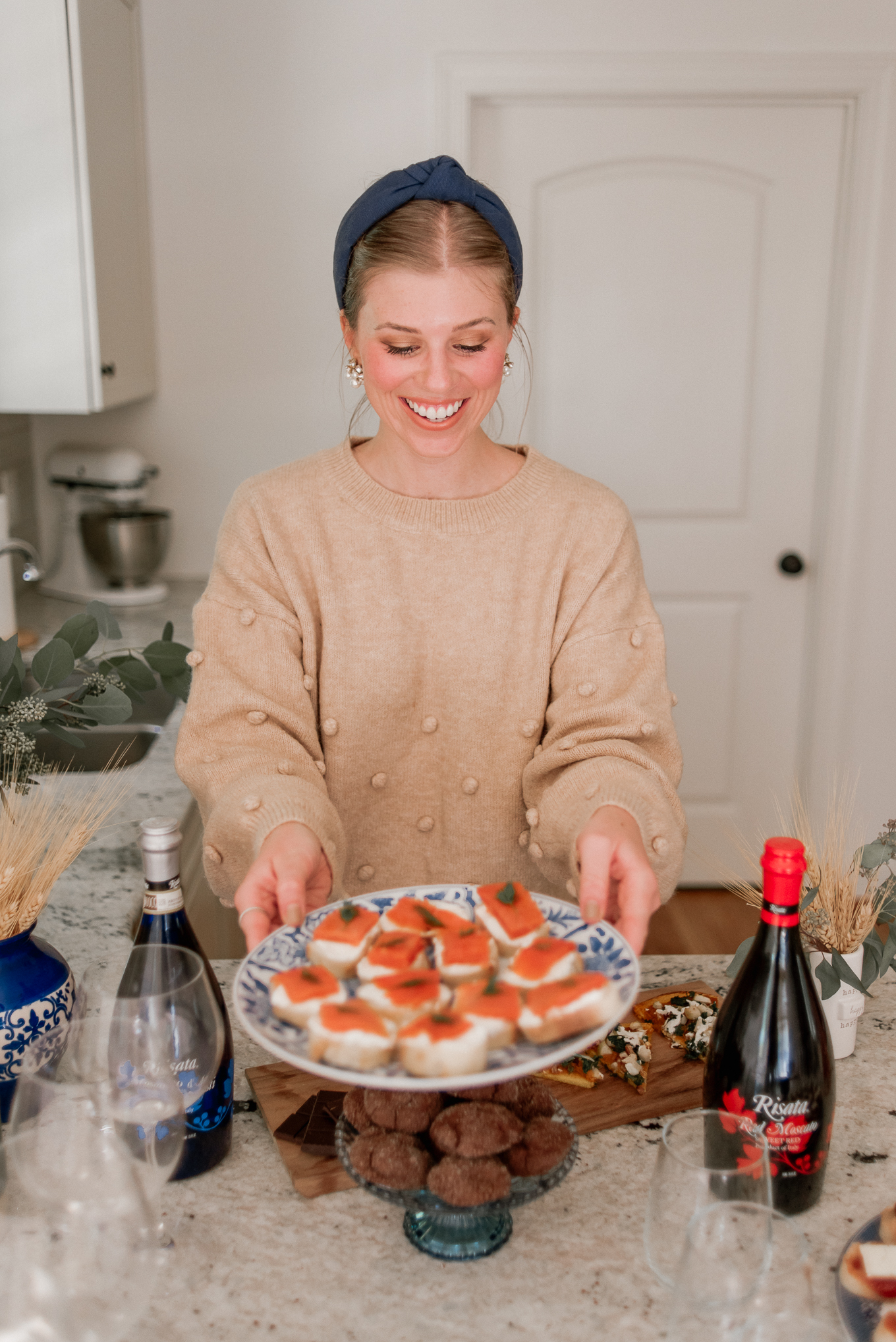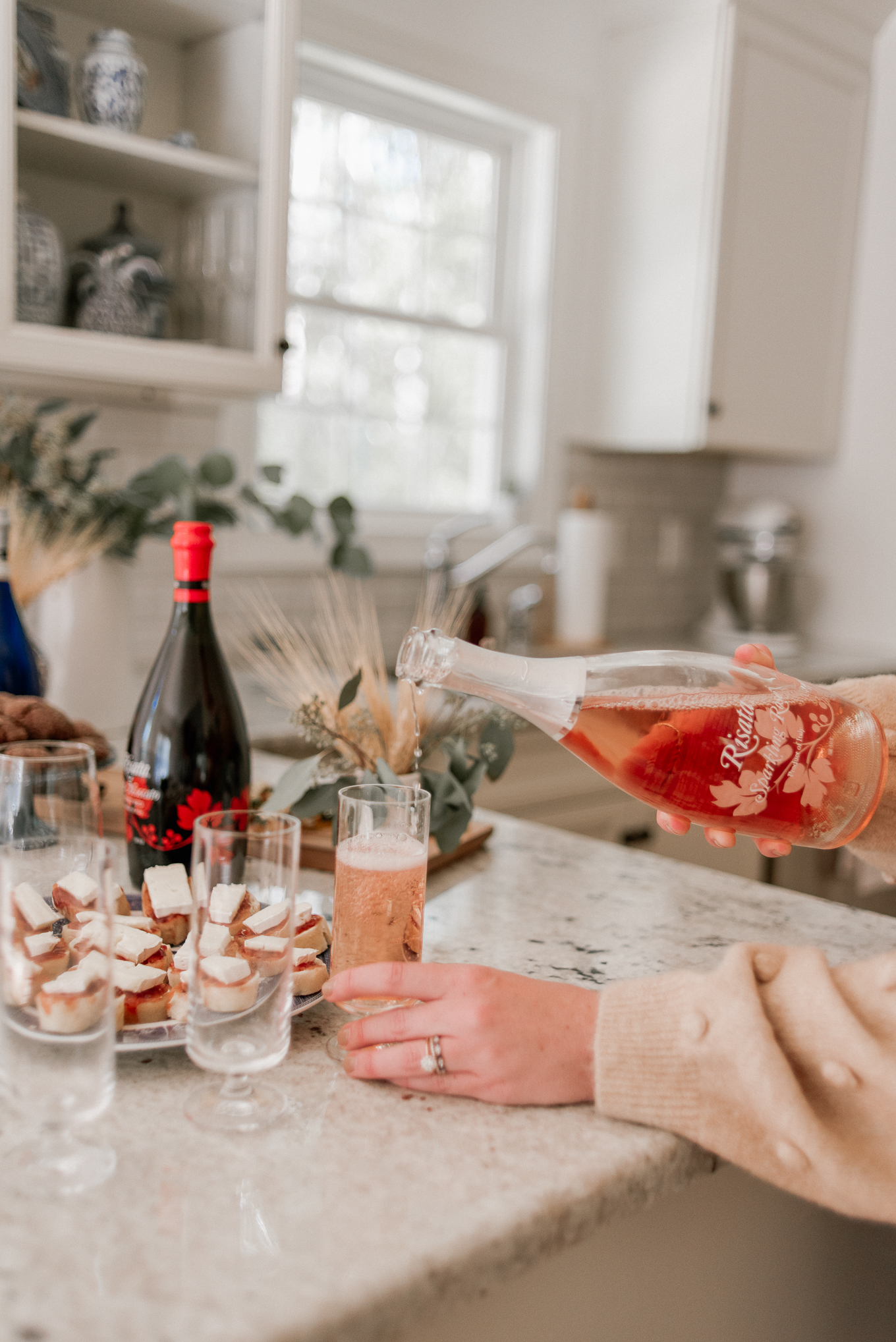 The holidays is the perfect opportunity to gather with friends and family to break bread and enjoy some delicious wine! The holiday season is after all, all about celebrating and enjoying time with those closest to you. 
So my recommendation, grab a couple of bottles of Risata Wines and whip up a few of the above appetizers (and sweet treats). I recommend Risata Wines as they are one of my absolute favorites! If you've followed Louella Reese for some time there's a pretty great chance you've seen several posts featuring the brand. Most recently, a rosé inspired & filled spring brunch featuring their fabulous sparkling rosé. Which happens to be my personal favorite! While Joshua loves the Red Moscato seen in today's post as well. 
If you come to the Elliott's, there's a good chance you'll find at least one bottle of Risata Wines on our bar. Most likely two to three!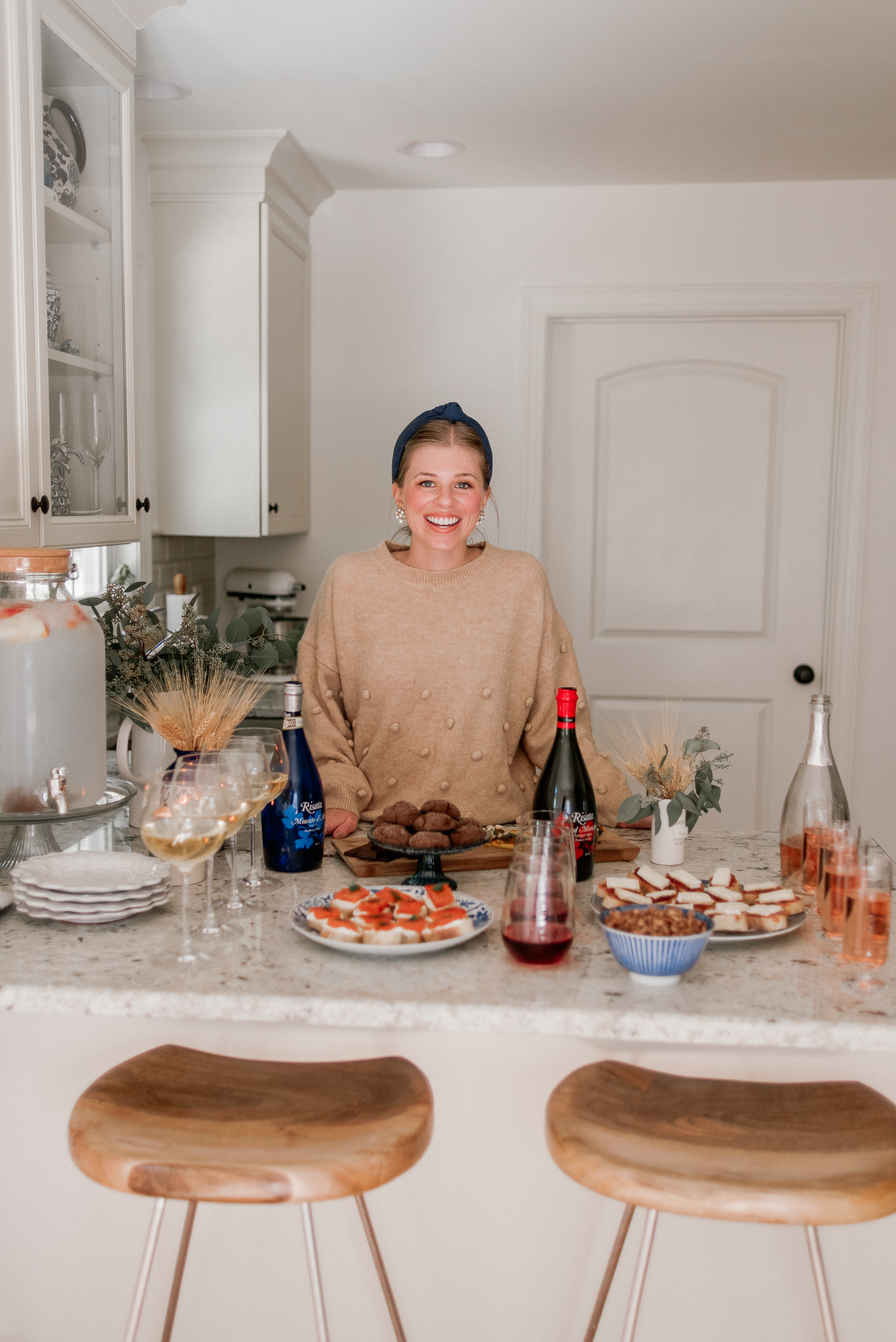 Thank you to Risata Wines for sponsoring this post. Thank you for supporting the brands that make Louella Reese happen. All views and opinions are of course my own!