Sharing the absolute best Charleston coffee shops, bakeries, and ice cream shops!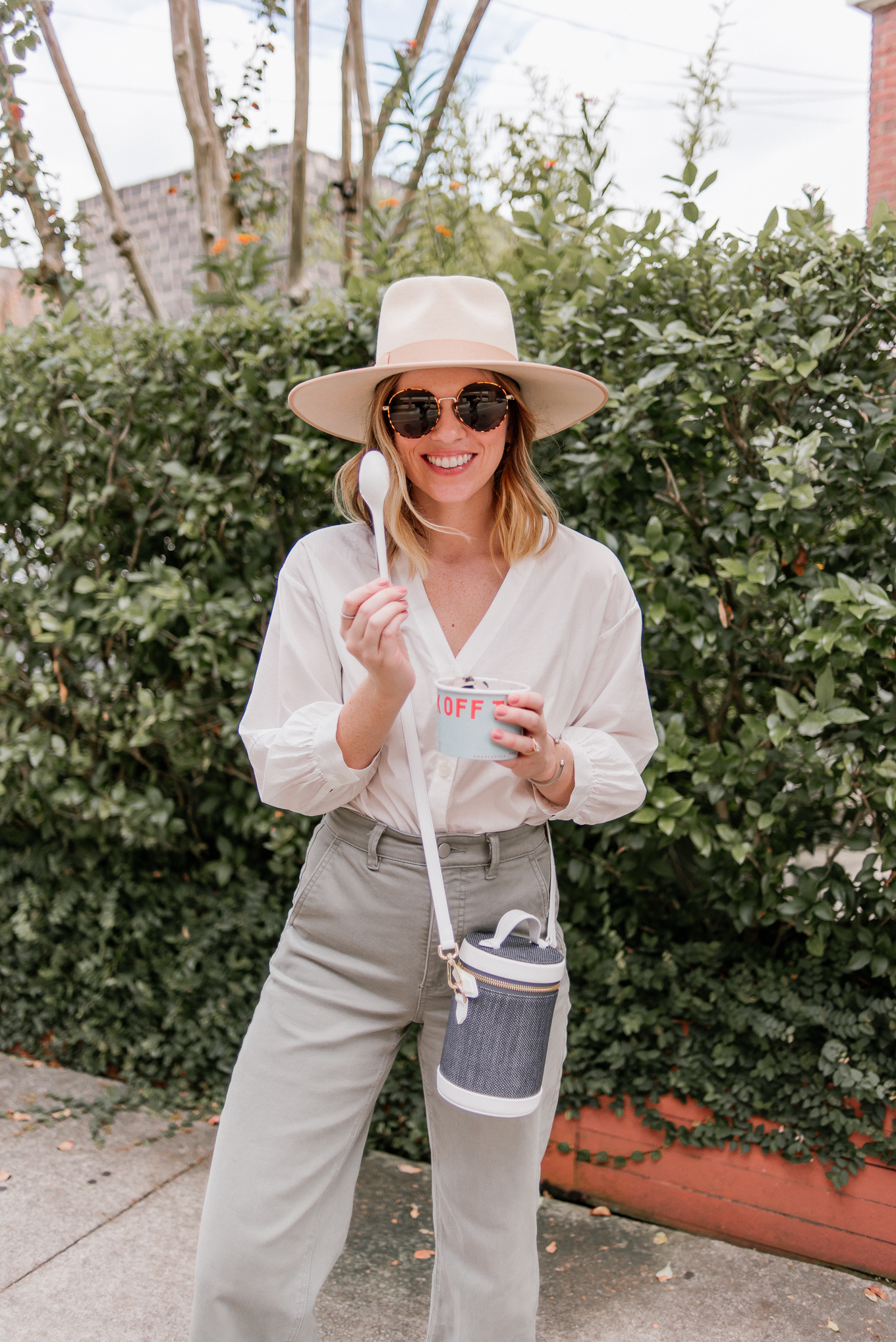 Continuing my best of Charleston series with the Best Charleston Coffee Shops, Bakeries, and Ice Cream Shops! Honestly, my personal favorites! My sweet teeth is no joke and more often than not I would prefer to grab a sweet treat than a full meal – I know, not the healthiest but hey, it's definitely okay when on vacation! Especially when visiting a spot like Charleston that is overflowing with coffee shops offering the best baked goods, ice cream shops with unique flavors, and bakeries with the best cupcakes you have ever tasted! 
This post will be updated after each visit Charleston. Adding additional places that are new to me or have recently opened. So if you're headed to the charming South Carolina town be sure to check back often for this post (and the others to come) to help you plan your trip.
The Best Charleston Coffee Shops
The Harbinger Cafe & Bakery: My absolute favorite coffee shop in Charleston, it is the cutest thing you've ever seen. From the cozy interior to the beautiful patio out back. Not to mention the gorgeous plates and mugs they use to serve their yummy goodness. Seriously their baked goods incredible! 
You cannot miss Black & Blue bar, Peanut Butter Fig Bar, and the Best Friend cookie. 
hours: monday – friday: 7a – 5p, saturday: 8a – 3p, sunday: 8a – noon
One Broad Street: casual, full of natural light, and the perfect spot to meet friends. This coffee shop offers the most space out of all of them. Aside from the space, it is centrally located and has so many delicious baked goods. As well as full on breakfast/lunch if that's more your style! 
hours: monday – friday 7:30am – 7pm​​, saturday: brunch 9am – 4pm, sunday: 9am – 3pm
The Rise Coffee Bar: this is the smallest of the three. More grab and go kind of style. Unless it is nice outside, then they have a small patio on the side that is perfect for enjoying a little break in between shopping on king street. The Rise is full of natural sunlight and beautiful white marble. They also have some baked goods, kombucha, and additional menu items to enjoy. 
hours: monday-friday 7 am-5 pm, saturday-sunday 8 am-5 pm.
The Best Charleston Creameries & Ice Cream Shops
Off Track Ice Cream: found just off King Street in the heart of downtown Charleston. They  create traditional and vegan Ice Cream in classic and incredibly unique flavors. They make their  ice cream from scratch using only clean ingredients. 
To give you some idea of their amazing flavors…Rye Spiked Cedar & Molasses Cookies, Key Lime Pie, and Cookies & Cream (literally the best I've ever had). And vegan flavors…Deconstructed Samoas, Caramel Latte Cookie Crumble,  and Campfire S'mores. 
hours: Sunday – Wednesday 12pm – 10pm, Thursday-Saturday 12pm – 11pm
The Best Charleston Bakeries
Sugar Bakeshop: Sugar Bakeshop is a short three to five minute drive from downtown Charleston. 100% worth the short drive! It is the cutest little bake shop you have ever seen! Filled with cupcakes, cookies, and other yumminess. Oh and be sure to try the Vanilla Blueberry, it is incredible! 
hours: Monday-Friday 10am-6pm, Saturday 11am-5pm, closed on Sundays.