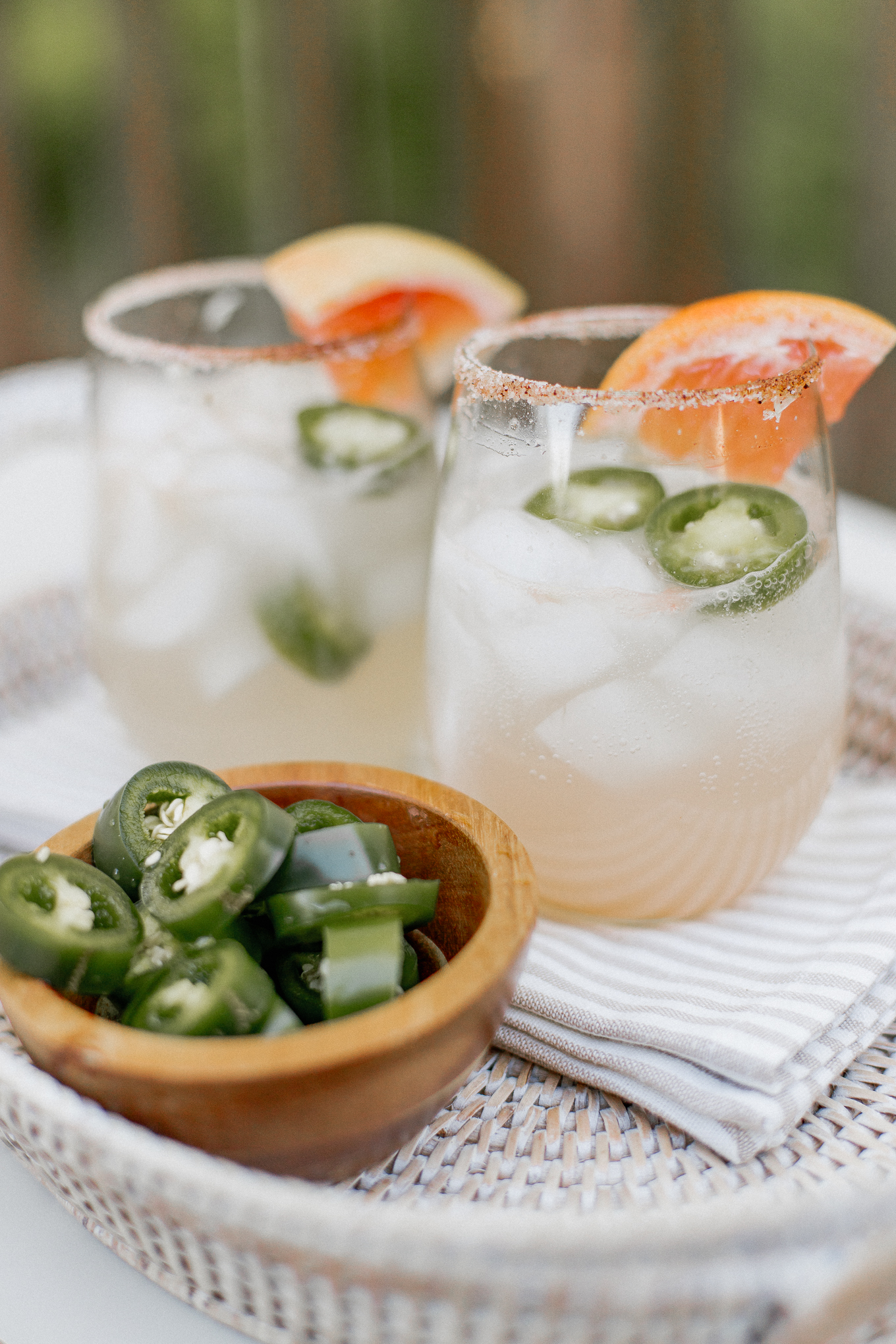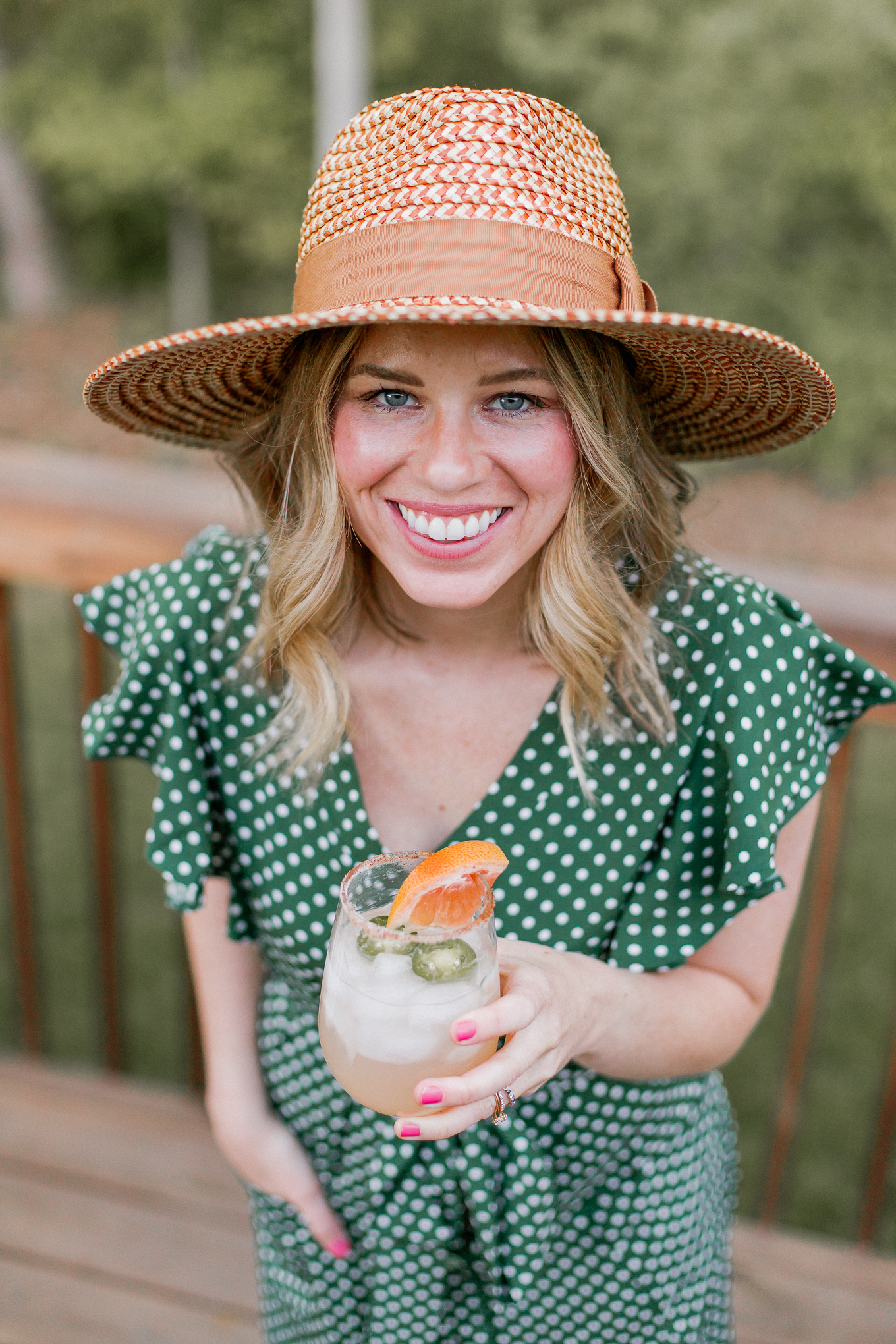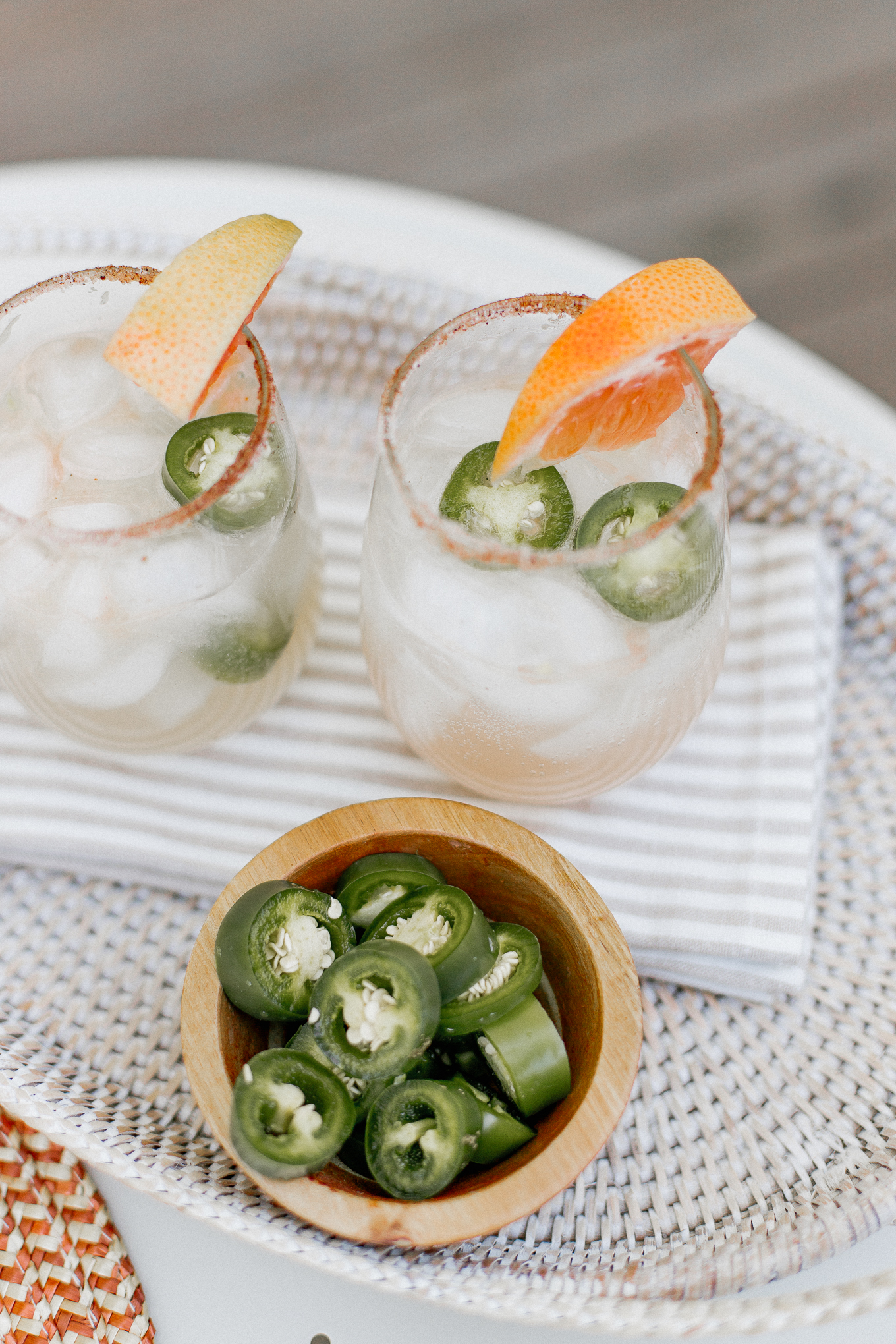 Anyone else absolutely loving happy hour at home? Enjoying a little sunshine and fresh air on your front porch or back deck while sipping your favorite cocktail, wine, or beer. Sounds pretty heavenly to me! My all time favorite cocktail is a skinny margarita. Perfectly sweet and sour while being light and refreshing. Recently I have become a little adventurous with my margaritas – trying different juices and adding additional garnishes. The result of all this adventurous behavior, a spicy grapefruit margarita – salty, spicy, and sweet!
Simple, Fresh Spicy Grapefruit Margarita Recipe
This margarita is very simple to make – you just need a few fresh ingredients and your favorite tequila. To me, fresh-squeezed juices make all the difference and really add to that refreshing flavor. Therefore, I 100% recommend scooping up a grapefruit (or two, you'll probably want to make more than one batch) and a bag of limes vs. purchasing them in juice form. We also purchased a full bag of jalapeños so we could include several slices in our margaritas and have on hand for fresh made guacamole to go along with the cocktails! The perfect pairing!
Ingredients
4 ounces tequila
6 ounces fresh-squeezed grapefruit juice
2 ounces fresh-squeezed lime juice
2 or 3 jalapeño slices
ice
2 teaspoons chili powder
2 tablespoons salt
1 lime wedge
grapefruit wedges 
seltzer water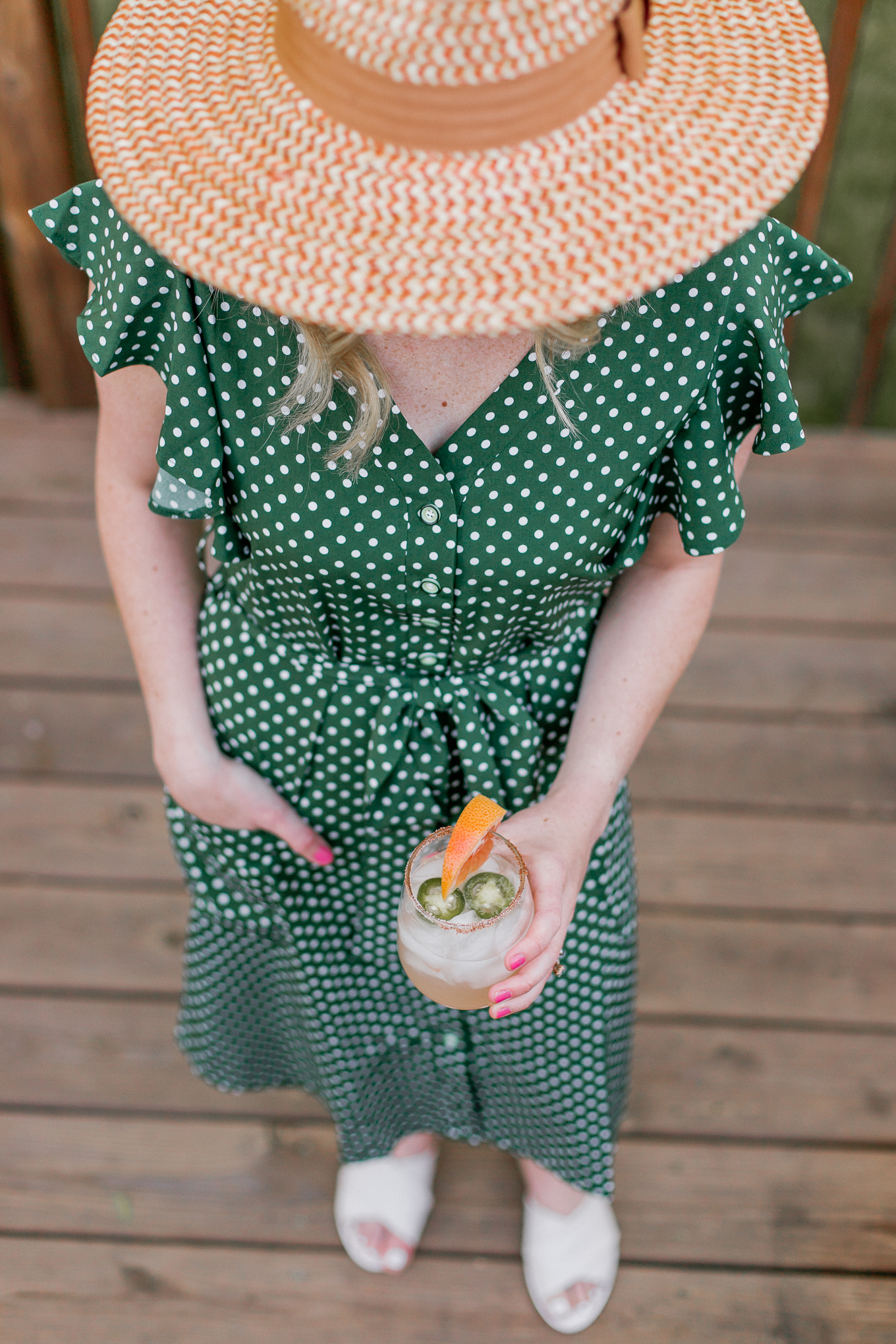 Directions
Step 1
Place the tequila in a cup or mason jar. Add in 2-3 jalapeño slices – seeds included. Let the jalapeños sit for 20 minutes. Remove the jalapeños from the tequila.
Step 2
Mix the chili powder and salt on a small, flat plate.
Run a lime wedge around the rim of your glasses. Then lightly dip the rims in the chili powder/salt mixture and twist to coat completely.
Step 3
Combine all the margarita ingredients in a cocktail shaker with ice. Shake until well combined and pour it into your chili-salt rimmed glasses. Add ice to glasses prior to pouring the margarita. Top with seltzer water.
Step 4
Add a grapefruit wedge for garnish. Can add additional jalapeños as well for an extra kick!
Additional Notes:
Can soak your jalapeños in the tequila for longer if you want your margaritas even spicier!
Shop the post

Looking for more recipes to try? Check out my recipes page for sweet treats, salads, additional cocktails, and more!