Step up your graphic tee style game with five ways to style a graphic tee this spring + summer.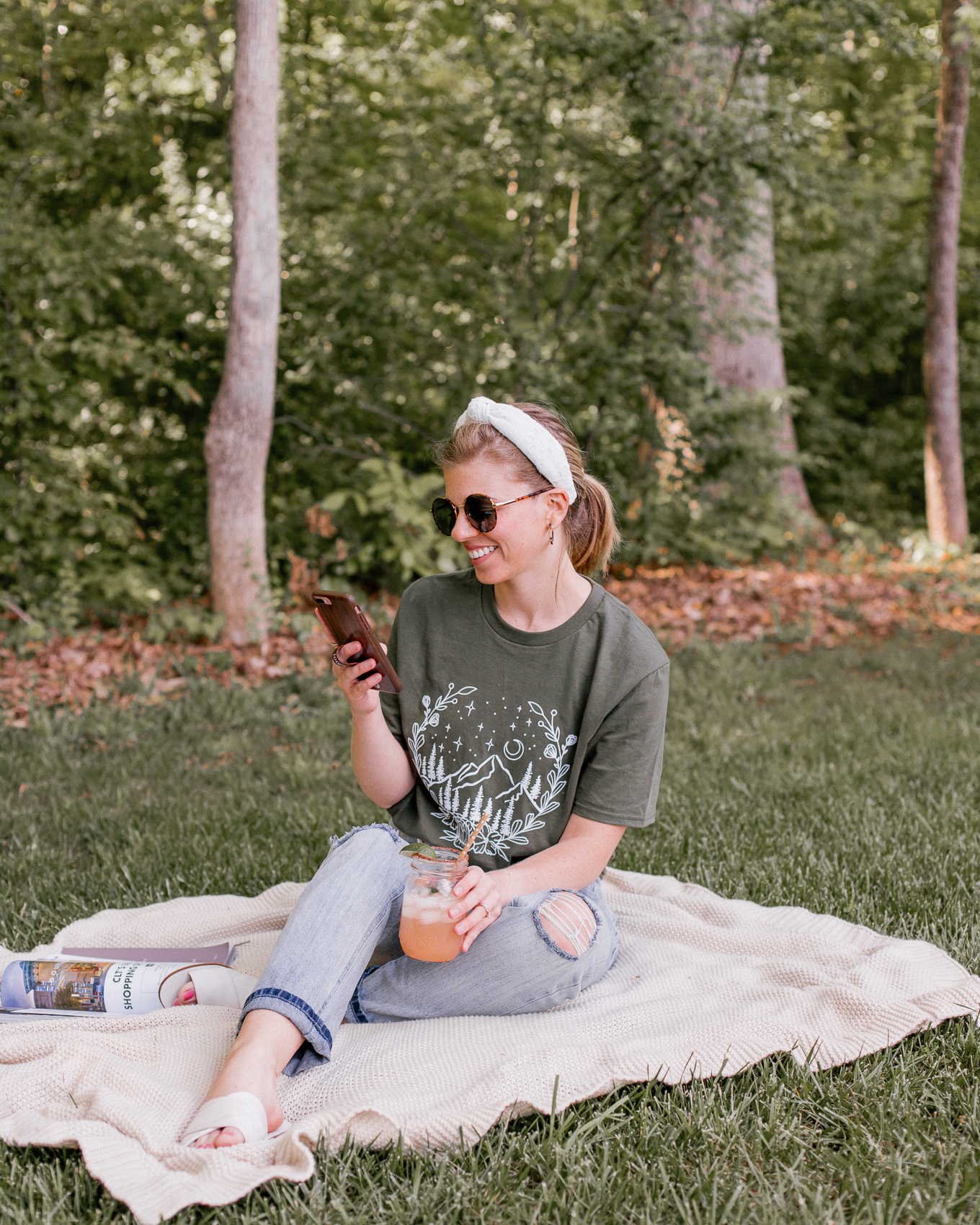 Shop the post

If I'm being honest, I am no graphic tee styling pro. I only scooped up my first real graphic tee mid-April. Since then I have added two additional graphic tees to my spring/summer wardrobe. To keep the honesty going, I didn't really think I was "cool" enough to rock a graphic tee. BUT my gals Camille and Hillary convinced me to give the trend a go! And well I am now obviously a fan – considering the fact my collection went from 0 to 3 after they convinced me. 
Aren't girl friends the best? And so necessary at times. When we get in style ruts or convince ourselves a trend isn't for us – when in reality we can TOTALLY rock it! Last week, Camille, Hillary, and I partnered up with two additional bloggers (Christine and Dana) to share five ways to style a graphic tee this spring + summer. Below you'll see all of our stylings and hopefully grab some inspiration to step up your graphic tee style game! 
Five Spring Graphic Tee Outfits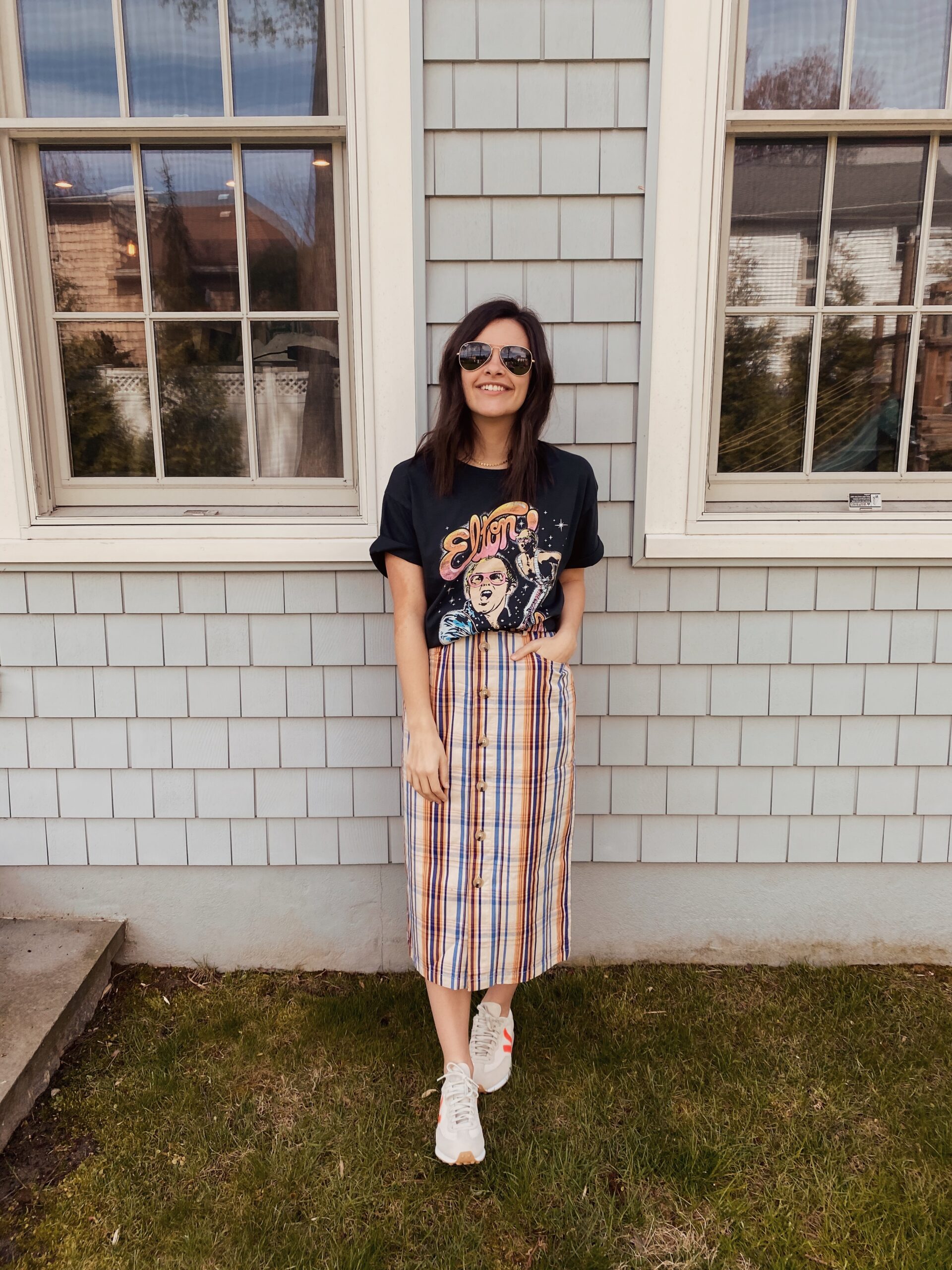 Midi skirt + Sneakers
photo + styling via Dana of it's Casual
Dana is speaking to me in this midi skirt + sneaker combination. 100% the next way I'll style a graphic tee. Love the feminine yet playful, casual vibe of this combo. A great look to wear while out and about – hitting the ballpark with your s/o, local brewery, or festival. Events we can hopefully get back to soon! Shop Dana's look here.
Shop Midi Skirts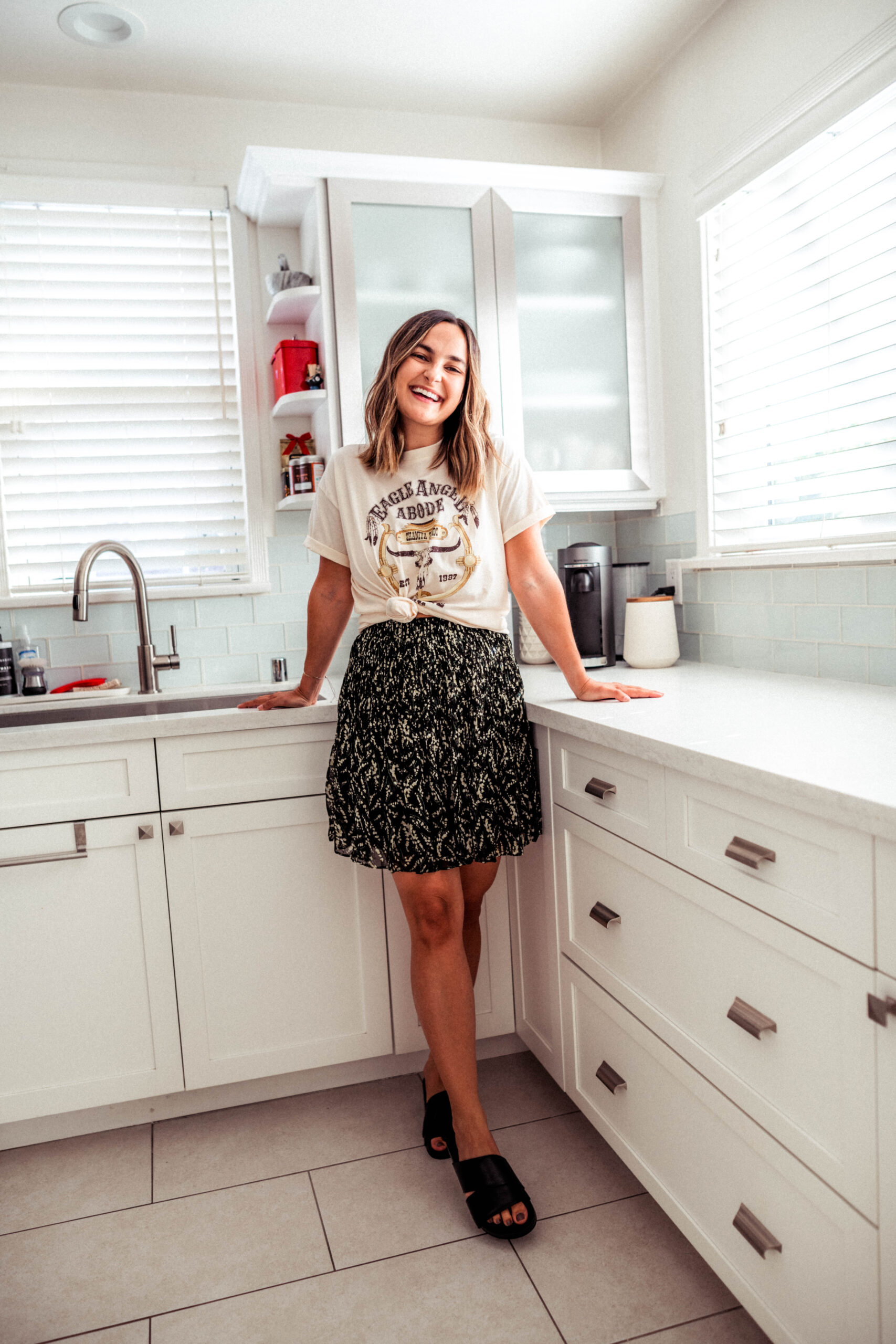 Mini Skirt + Easy Slides
Camille went a little girly with a pleated mini skirt and easy slides. The perfect everyday look for warm weather days. I also love how she knotted the front of her tee. Another great casual touch. Just like Dana's look – this is a great one to wear out and about. Also perfect for an afternoon day date! Shop Camille's look here.
Shop Mini Skirts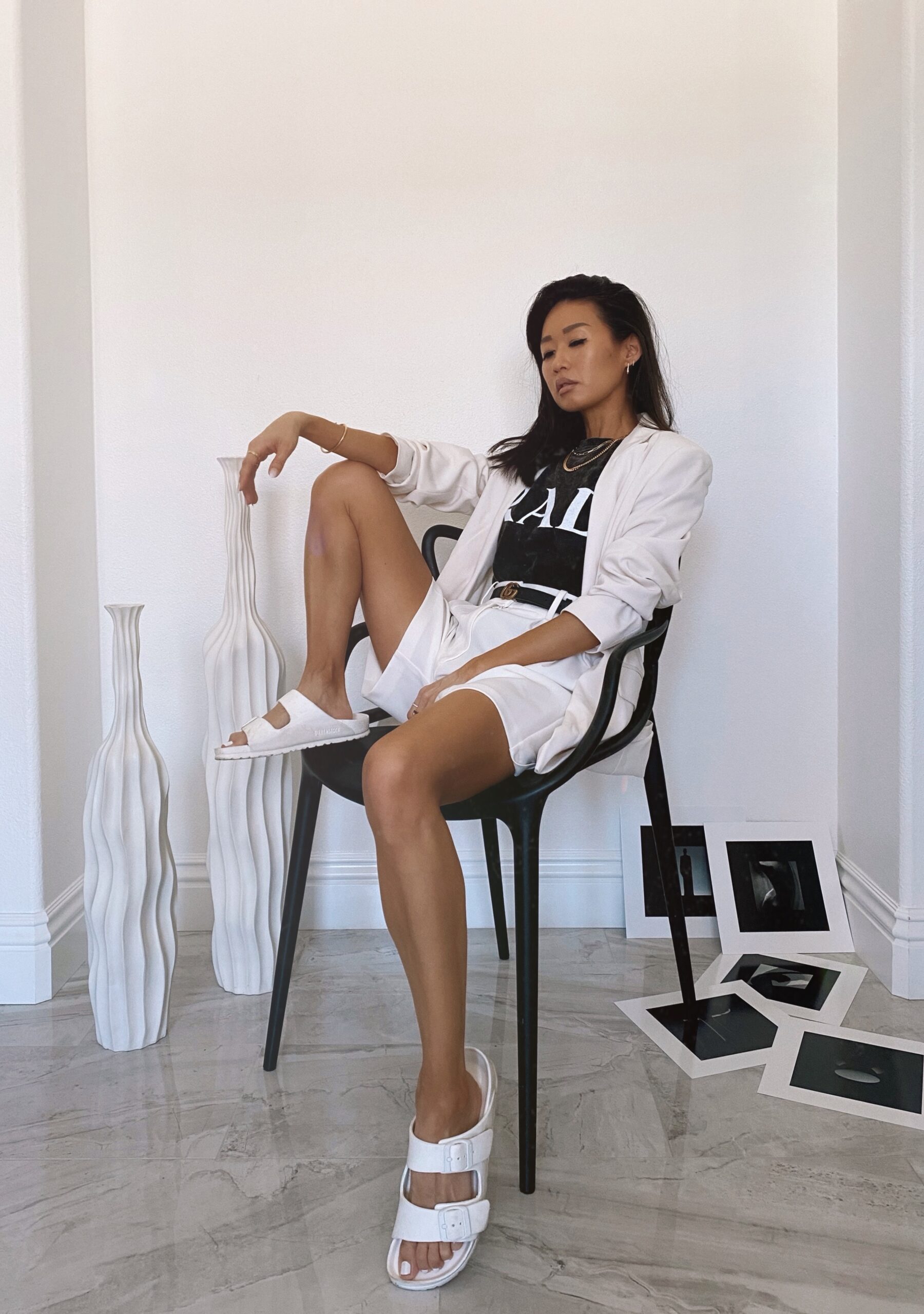 Short Suit + Birkenstocks 
Christine is the ultimate cool girl this this short suit set and white Birkenstocks. Take a cue from her and try pairing multiple trends together. Keep things simple with coordinating colors and a solid suit set. If Birkenstocks aren't your thing, try pairing the look with ballet flats or simple leather slide sandals. 
Shop Short Suit Sets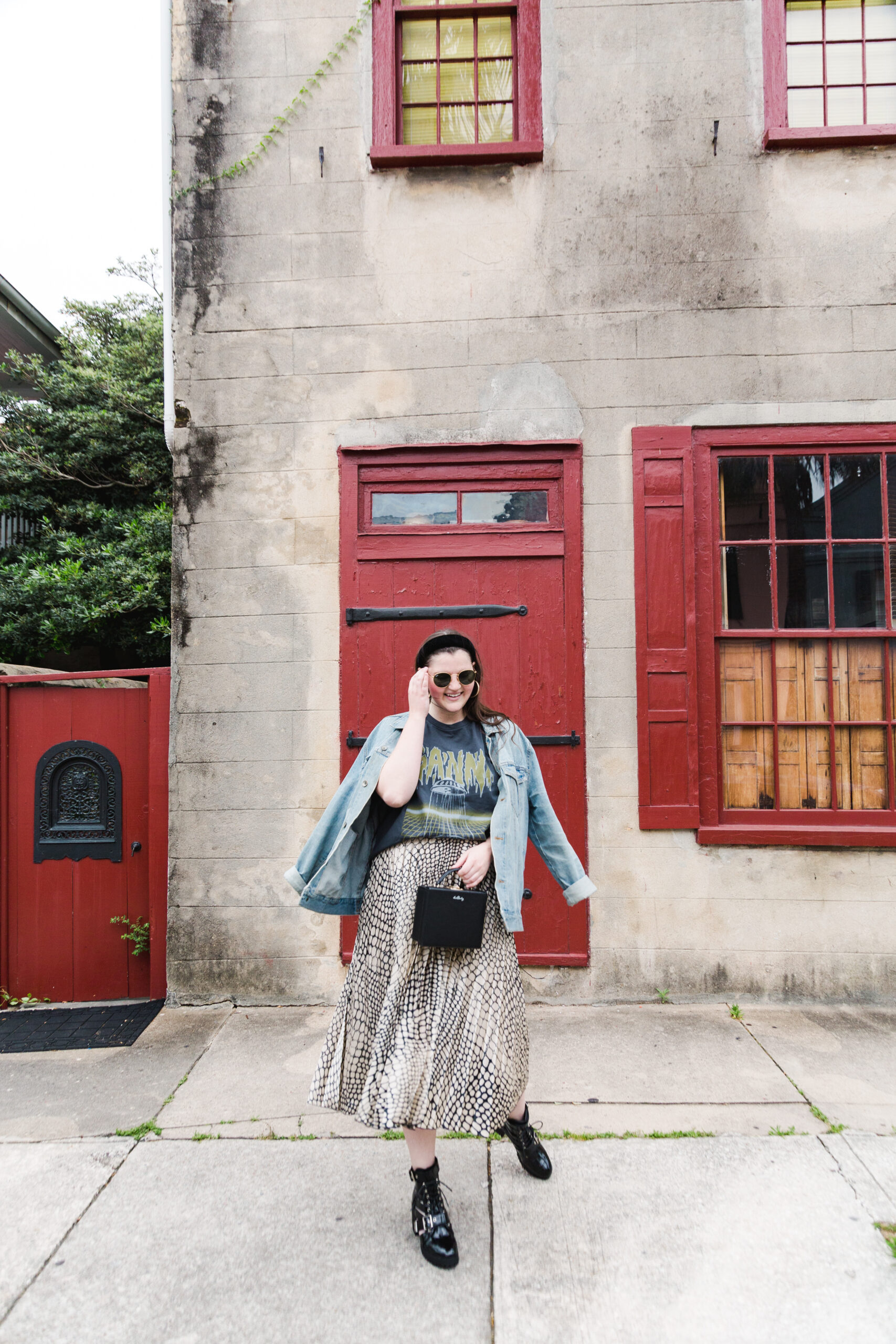 Midi Skirt + Moto Boots
photo + styling via Hillary of Hillheady
Hillary mixes feminine and edgy with this killer look! A feminine pleated skirt and the ultimate edgy boots – moto boots! This look screams take me to a concert to me! Try styling tee from your favorite band or a vintage throwback style with a sweet feminine skirt to recreate this edgy, feminine look. Shop Hillary's look here.
Shop Moto Boots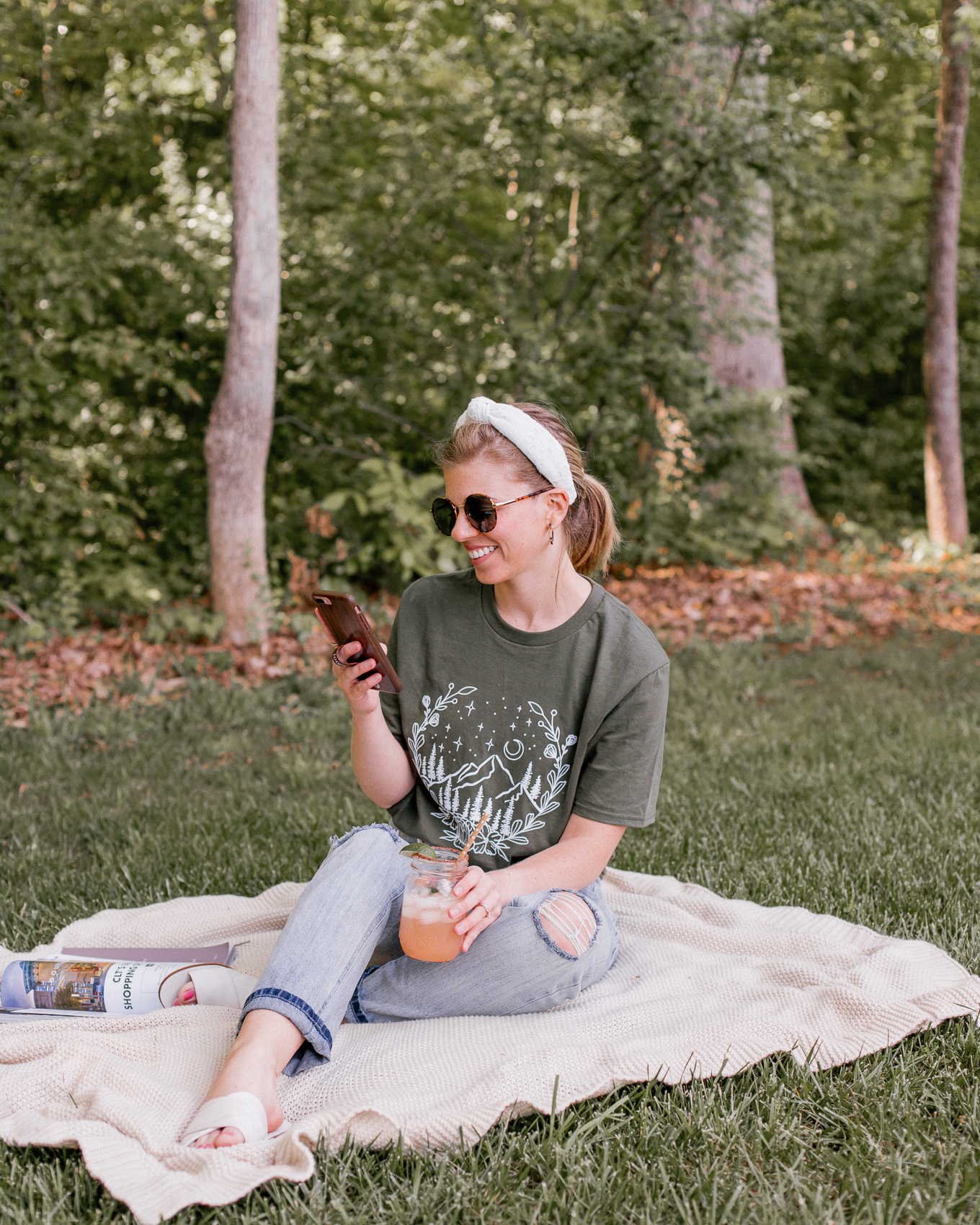 Jean Joggers + Simple Slides
I went ultimate casual with my look for those WFH days when you want to get dressed but still be comfortable. Or have a backyard happy hour with your better half or roomies. Jean joggers are an item you didn't know you needed but trust me, you absolutely do! Add simple slides and you have the ultimate casual graphic tee look.
Shop Jean Joggers

My tee is from Styled by Lauren Rose (use code LOUELLAREESE10 for 10% off your order) & jean joggers (only $62) are from the Little Red Shop – both small businesses owned by friends of mine! Would love for your to check them out and support these awesome ladies!