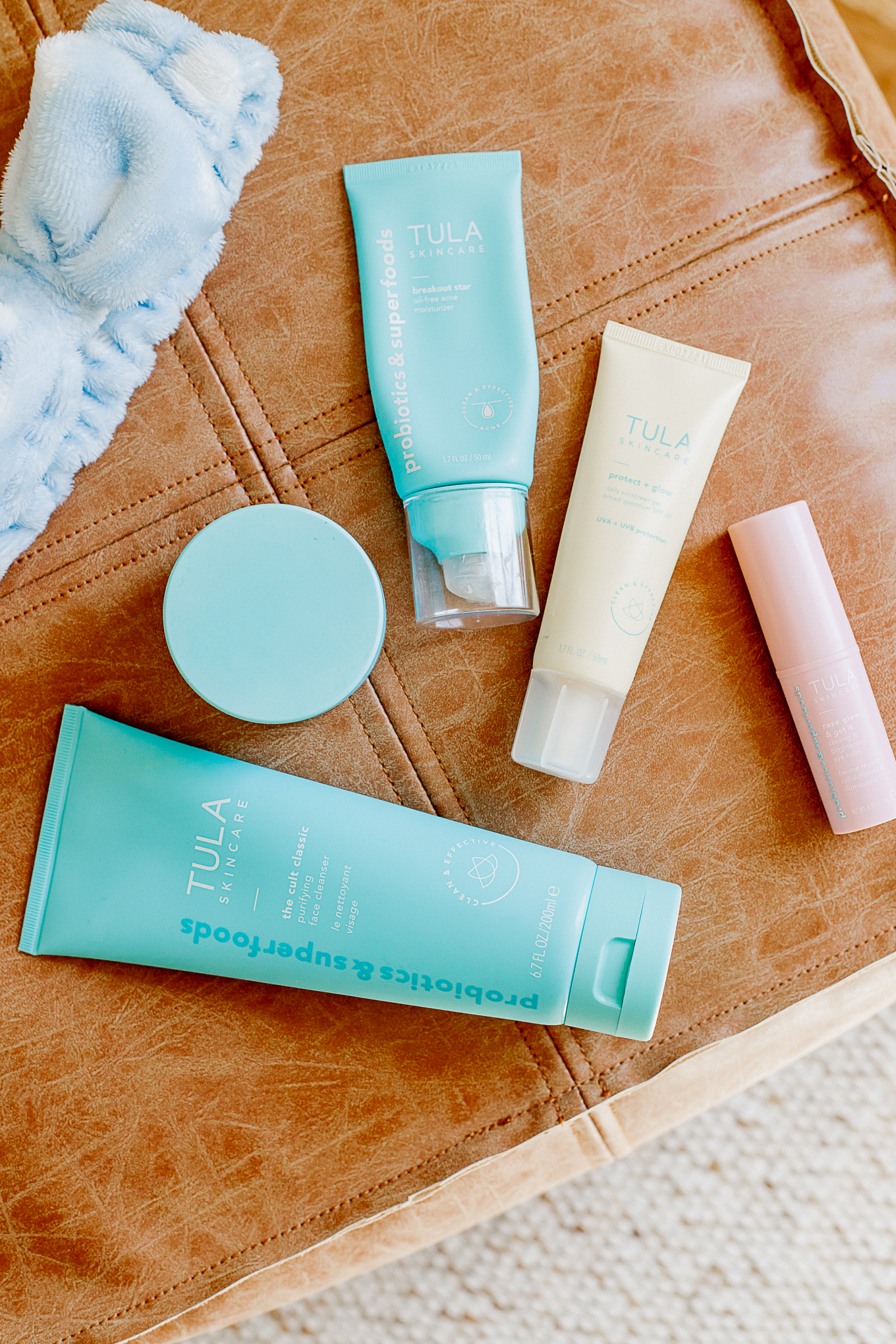 I recently shared a post highlighting the BEST BeautyCounter Products to Start With and chatted about clean beauty my journey. Well recently in addition to BeautyCounter products, I have also been using TULA Skincare. Another clean beauty brand with really amazing products and super fun packaging. I have been using several of their products for over a month now and thought I would share my top five recommendations. The BEST TULA products to try first!
I have truly fallen in love with these products – especially the Protect + Glow Daily Sunscreen Gel and Rose Glow & Get It Stick – I use these two every day, multiple times a day. Their breakout star oil-free acne moisturizer has also been a big game changer for me – more on that and the rest of the products below!
So if you are wanting to clean up your beauty routines as well or just looking to try out TULA for the first time, may I suggest the following TULA products to get start with & use code LOUELLA15 at checkout for 15% off your order.
TULA Products to try

BEST TULA PRODUCTS TO TRY FIRST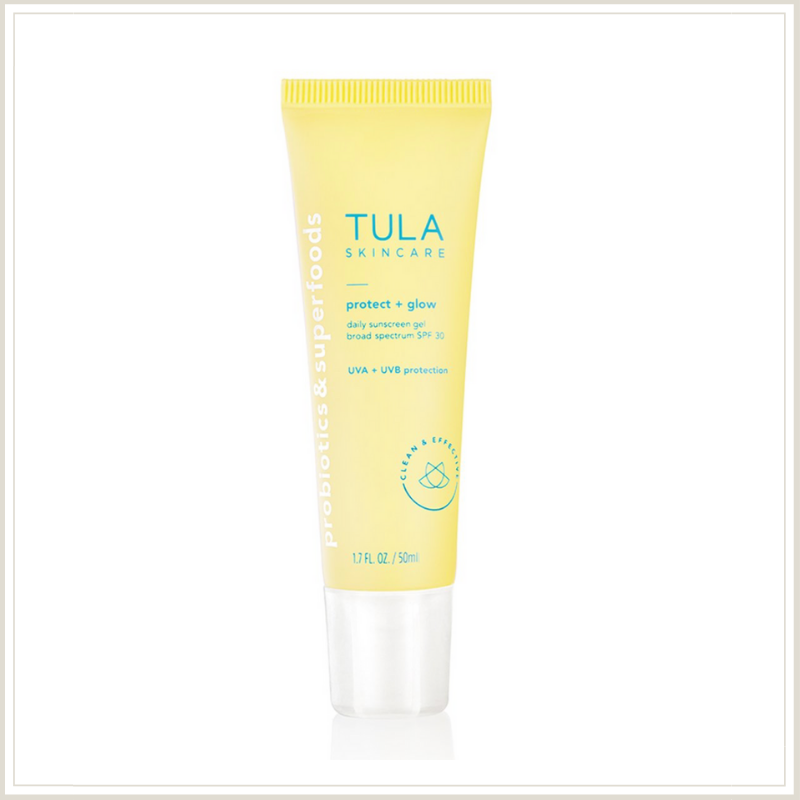 A broad spectrum sunscreen that provides daily SPF 30 plus protection from damaging pollution & blue light—a must have for indoors & outdoors. Leaves a gorgeous glow that wears well under makeup or on its own. I personally wear the gel on it's own most days. When wearing with make-up I put some the gel on my skin as the last step of my skincare routine and then mix a little with my foundation when applying make-up. I love the extra glow and extra protection.
The non-comedogenic formula won't clog pores or leave a white cast. Powered by skincare-first ingredients like probiotics, pineapple & papaya that make the gel smell like vacation aka really good!
The most amazing eye balm made with probiotics + superfoods like caffeine, aloe, blueberry & hyaluronic acid, plus rosehip oil (a plant-based retinol alternative) & hydrating rosewater so you feel instantly energized, awake & ready to glow.
The eye balm instantly awakens, cools & brightens the look of undereyes. Pro tip: pat a little above your eyes as well for an even brighter, more awake look. Each use reveals a natural looking, dewy glow, plus the added benefits of antioxidant-rich rosehip oil & hydrating rosewater that improve skin's appearance over time.
You can also use the glowy formula as a highlighter on your cheekbones and cupid's bow.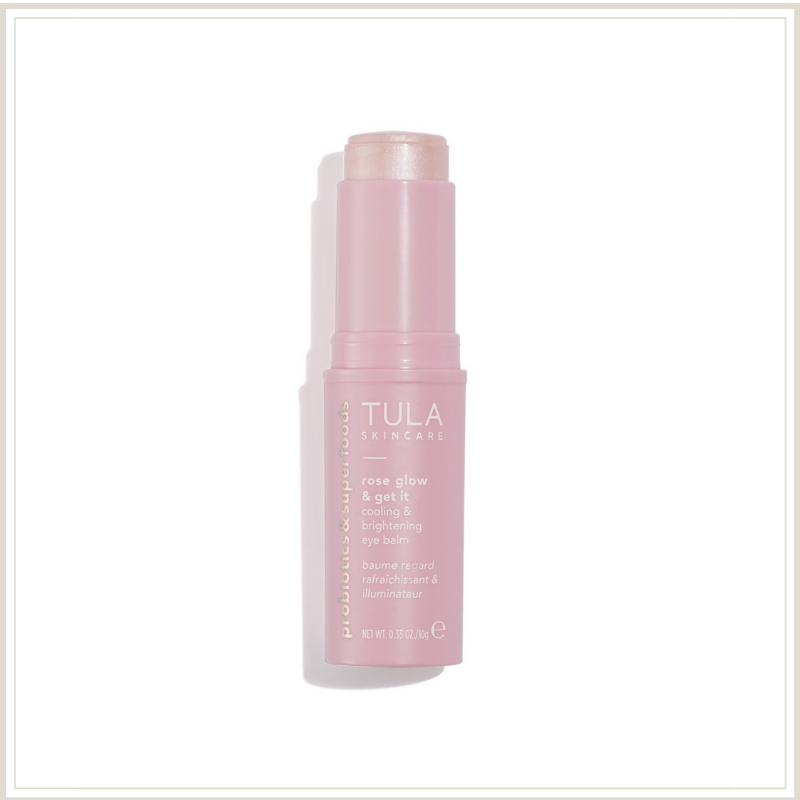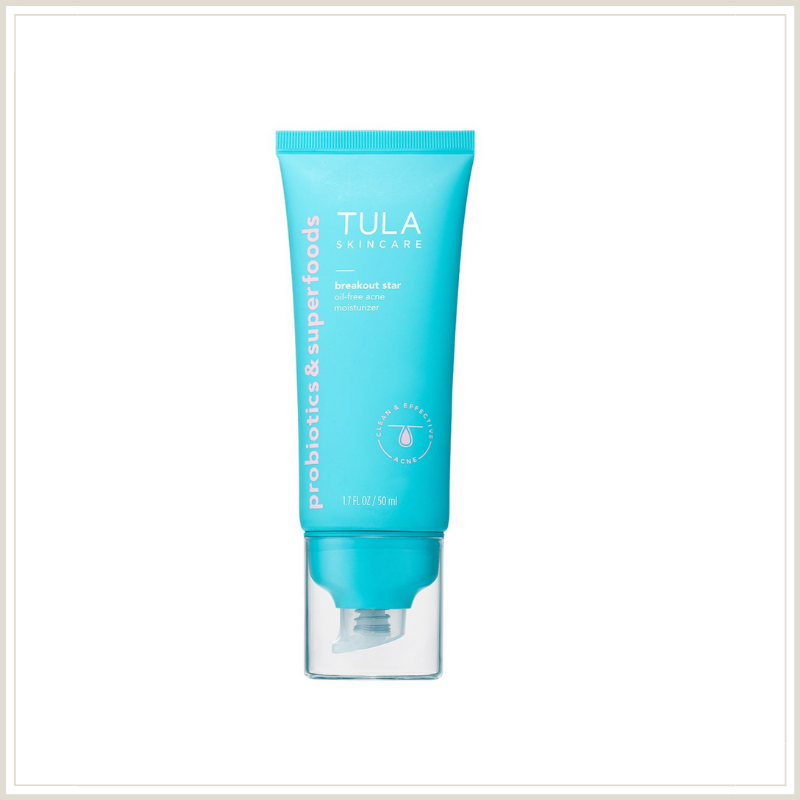 An oil-free moisturizer for acne-prone skin with 2% salicylic acid that treats & prevents acne, while azelaic acid brightens marks left by past blemishes. Lightweight yet effective, this hydrating moisturizer is oil-free, alcohol-free & won't dry out skin. PRAISE!
I have always struggled with acne on my chin but was never  able to find a moisturizer that helps in that area while not drying out the rest of my face. TULA answered my prayers with this amazing oil-free acne moisturizer. I have been using it for a month now and am singing it's praises! Aside from keeping acne at bay I have really noticed how the moisturizer has brightened marks from past blemishes – providing more even skin.
The perfect do-it-all day and night moisturizer. Packed with naturally derived probiotics & superfoods, this nourishing day and night cream delivers deep hydration, firms skin & improves look of fine lines & wrinkles. Skin is left looking more even & glowing.
I love that this cream can be used for day and night – limiting the number of bottles/containers I have in my skincare drawer. Also a big fan of how the cream helps lock in moisture & maintain skin balance. All while being lightweight and ultra smooth/soft.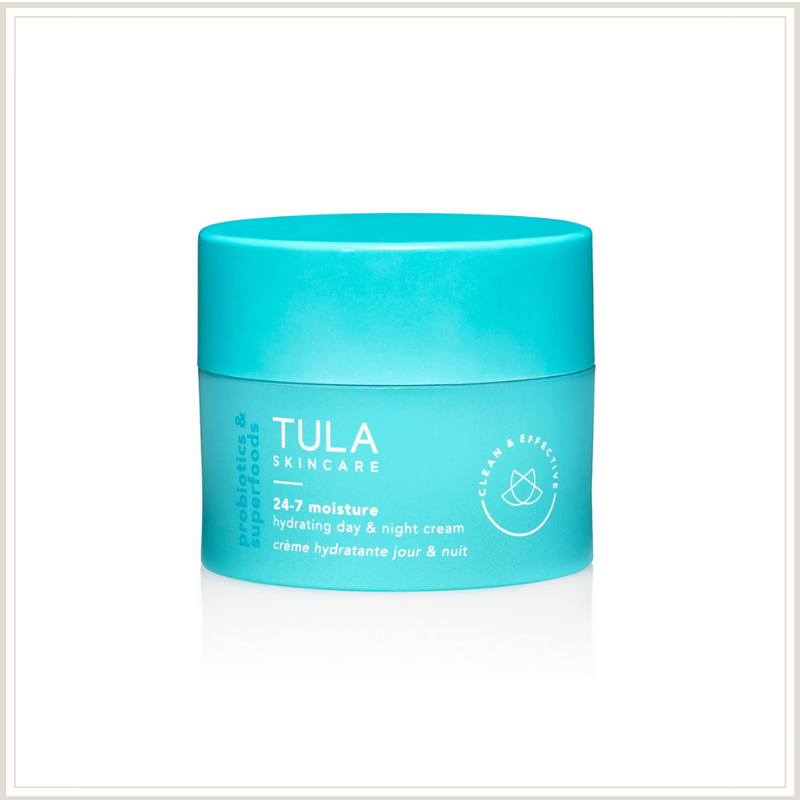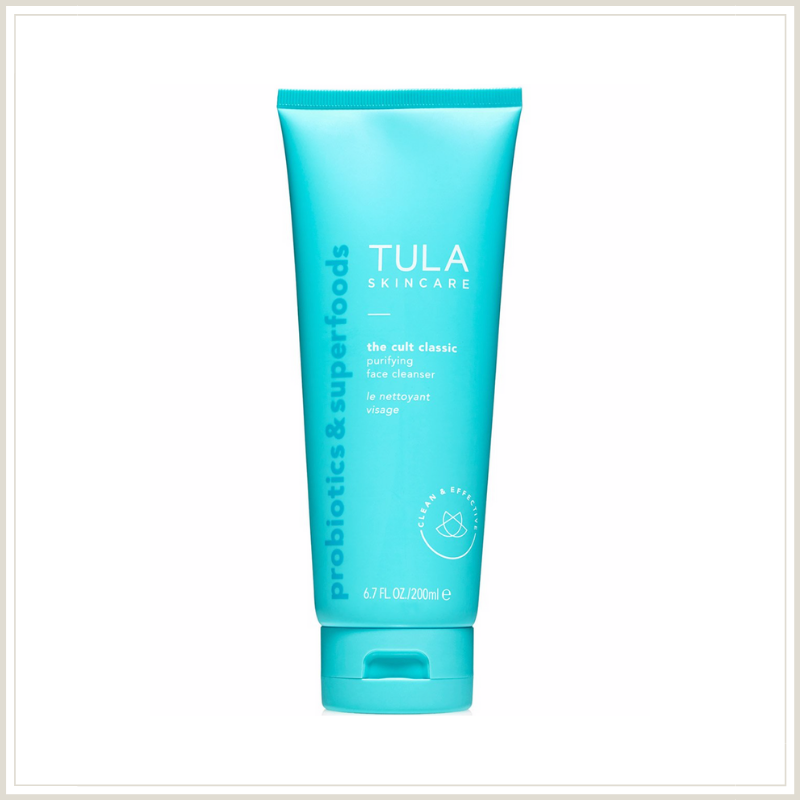 Anyone else absolutely LOVE washing your face? Like look forward to it every morning and evening? Well if you do, this Purifying Face Cleanser is for you! It is a refreshing probiotic gel cleanser that goes deep into pores to remove impurities. Probiotics + superfoods help condition skin without stripping or over-drying.
Skin is left more glowing, balanced, and prepped for the remainder of your skincare routine. Exactly what a cleanser should do but even better!
Have you tried TULA? What are some of your favorite TULA Products?