The Louella Reese Etsy shop is officially live!
I am so excited to announce that the Louella Reese Etsy shop has officially launched! Opening an Etsy shop crossed my mind a couple of times over the last year. I have so many photos from travels and around the Charlotte area that really don't get the love/attention they deserve. They are just play second fiddle to outfit photos and/or food shots (although one of those is included in the shop). During quarantine I decided it was time to give the shop a go! I for one had the actual time to dedicate to it and two needed something to spice things up a bit. Starting a new venture seemed like the perfect thing! So I introduce to you the Louella Reese Etsy shop!
The shop is launching with five prints from last year's travels and my favorite Charlotte spot. These are truly my five favorite photos – I hope y'all love them as much as I do! They are currently available in color for digital download – meaning you will receive four files sizes to download and print to the size you would like for your space. Within each listing there are directions on figuring out which file will provide the image size you would like. As well as a few tips on printing them and where to have them printed.
Later next week I plan to add all of the images in black and white as well. For those that like a little simpler image and/or gallery wall. Additionally, more prints will be added throughout the upcoming months. I am planning to capture a few to add during our upcoming trip to Beaufort and Hilton Head, SC. I will share via instagram stories when those have launched in the Etsy shop. Below are all of the images currently in the shop – hope you love them!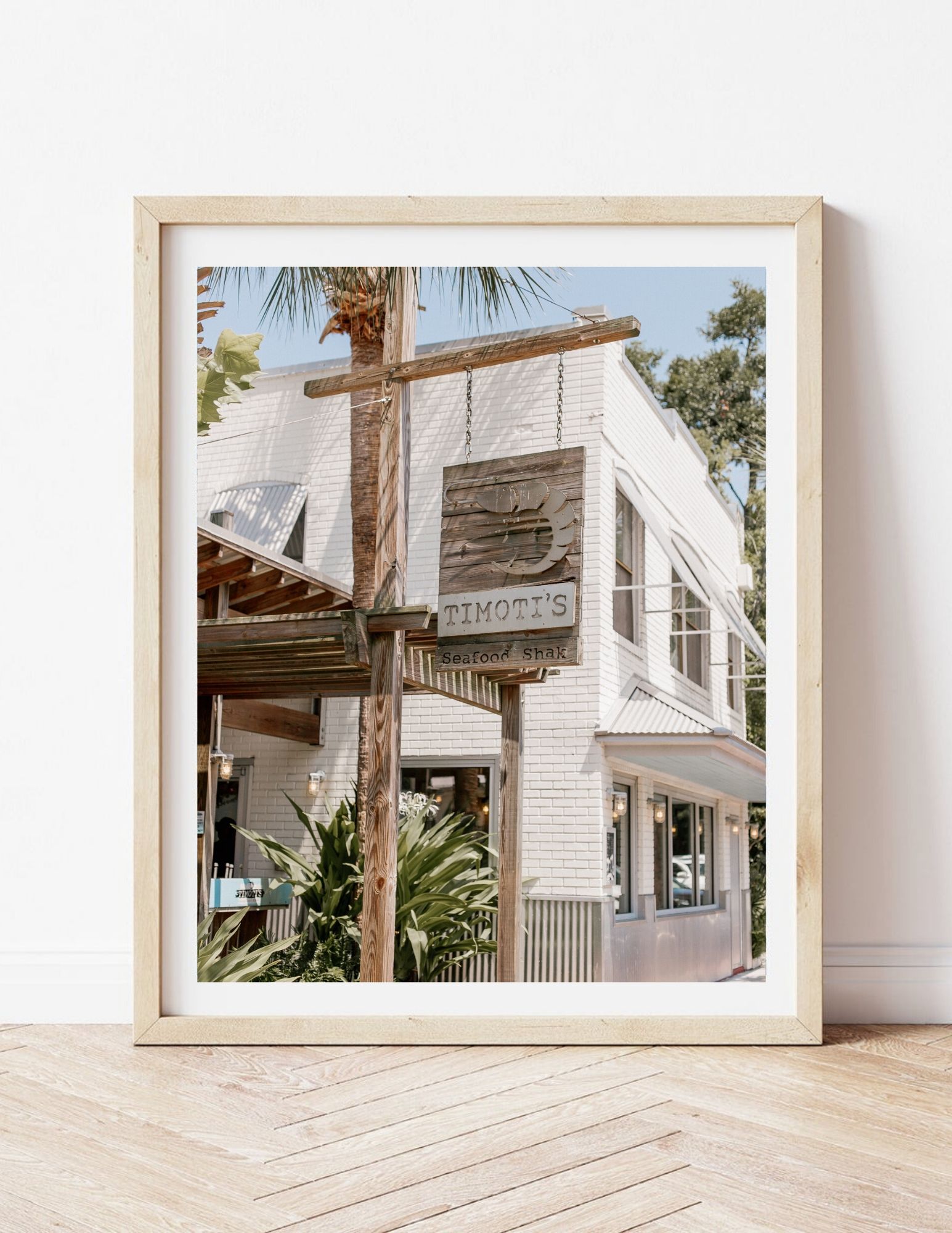 This snap is from one of my favorite trips of 2019. Late summer my girl friend and I had a fun filled four days in Amelia Island, Florida. We had the most perfect weather (very hot but very beautiful), took adventurous tours, and ate a lot of seafood! Our favorite spot was Timoti's Seafood Shack. We loved the exterior of the restaurant so of course I had to stop and snap a photo. It ended up being one of my favorites from the trip!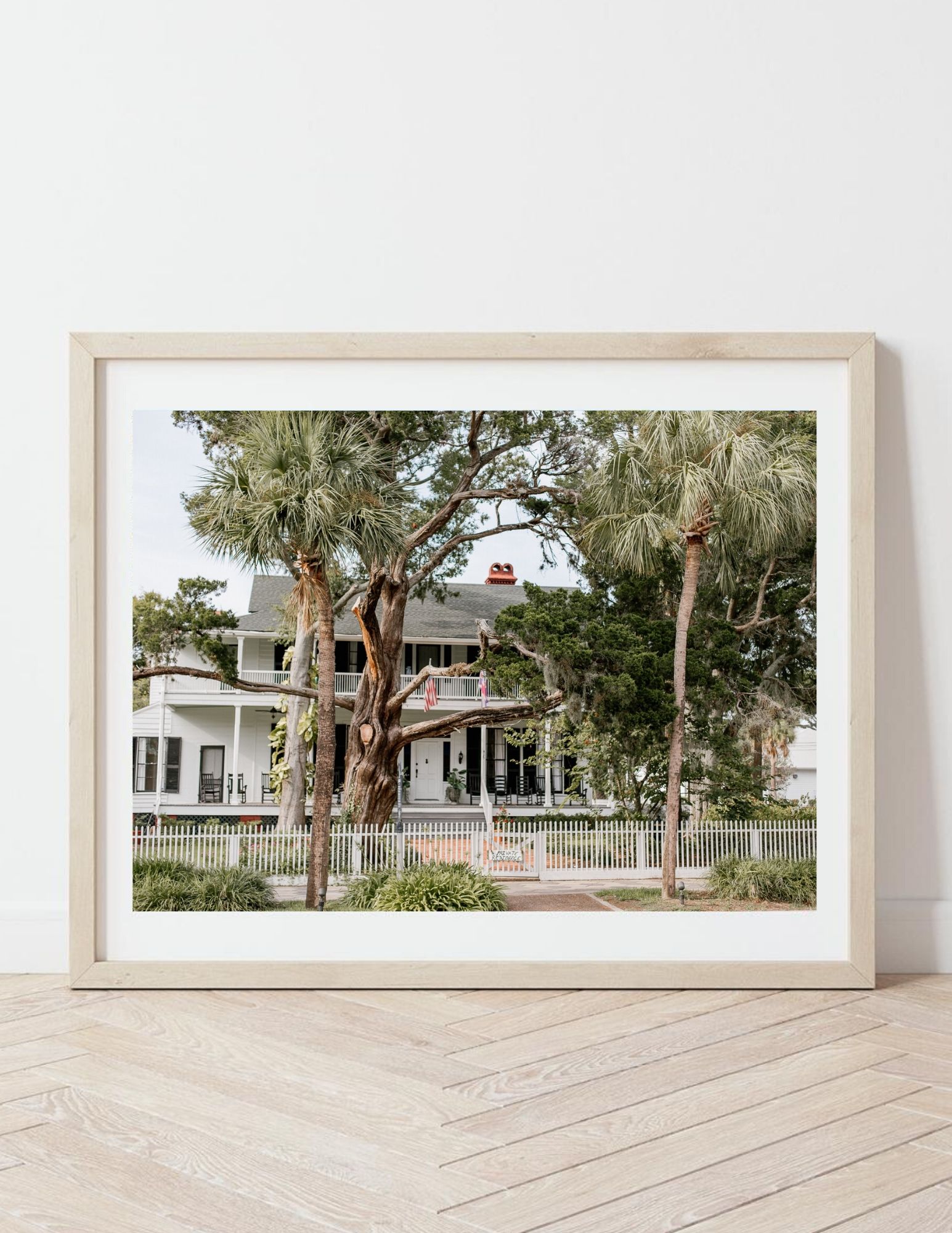 My absolute favorite photo from the Amelia Island trip. This historic home is located right in downtown Fernandina Beach. It is one of those homes that makes you pause for a moment to soak it in. With the beautiful tree stretching across the front of the yard to the palm trees blowing in the wind to the double decker front porch that pulls you in. It is a welcoming home – which makes for a perfect print to display in your entry, living room, or guest room.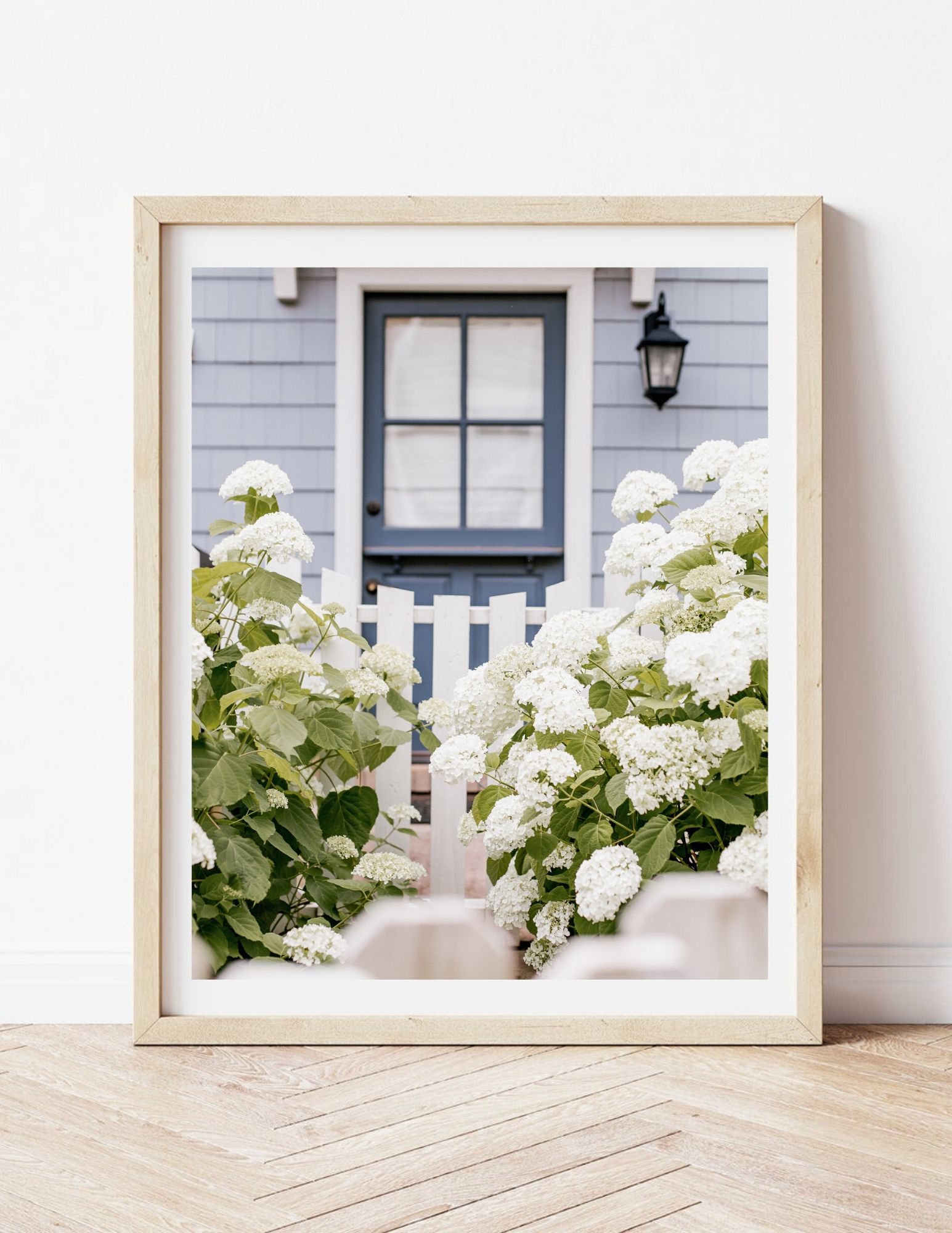 My favorite little spot in Charlotte that transports you to Charleston or Nantucket. Which ever one is your happy place or dream destination.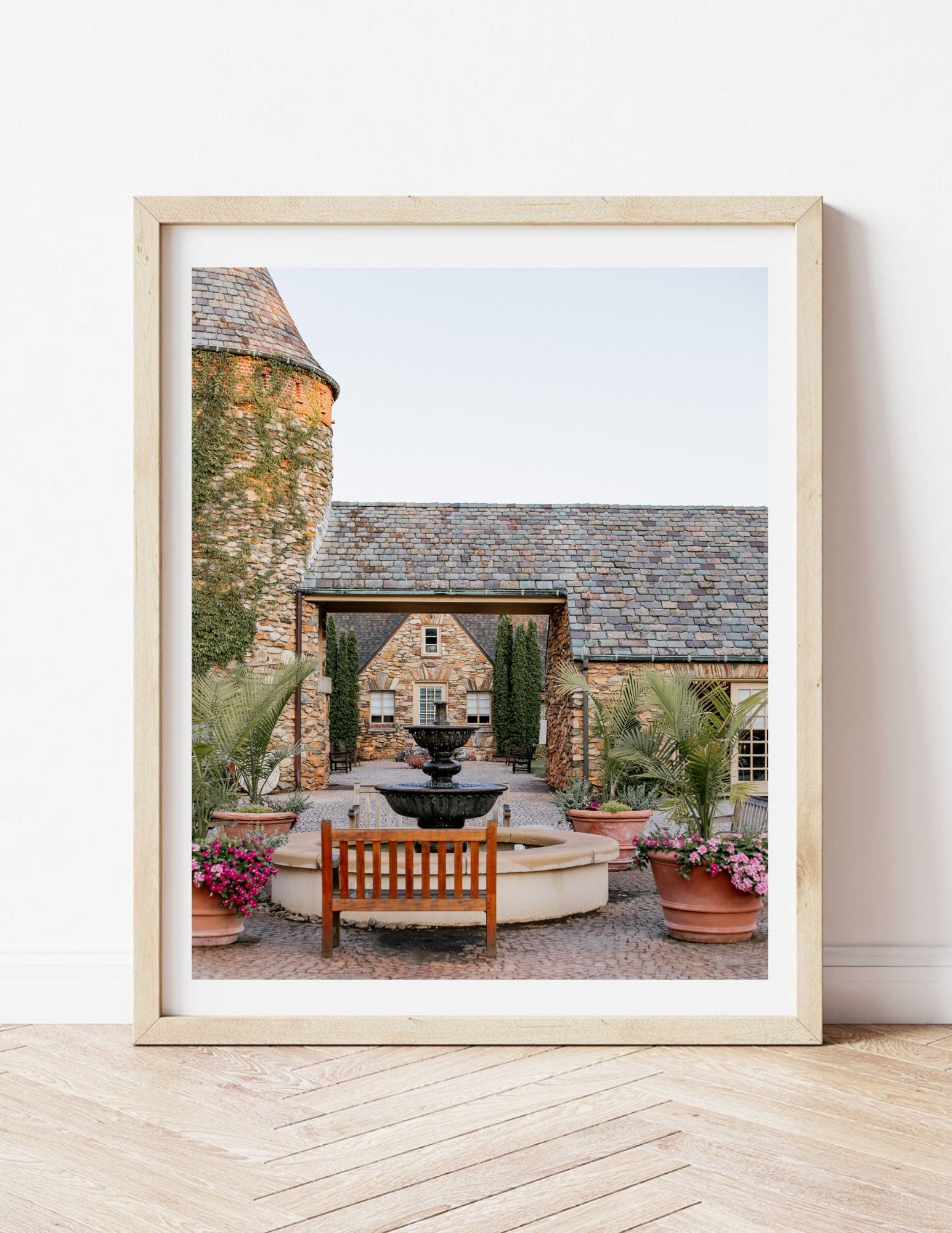 This French Inspired Estate is located in Winston-Salem, NC. When stepping on property I immediately felt I was living my childhood dream of becoming Belle from Beauty and the Beast. This area of the estate reminded me so much of Belle's sweet little town. It truly transports you to some beautiful European destination.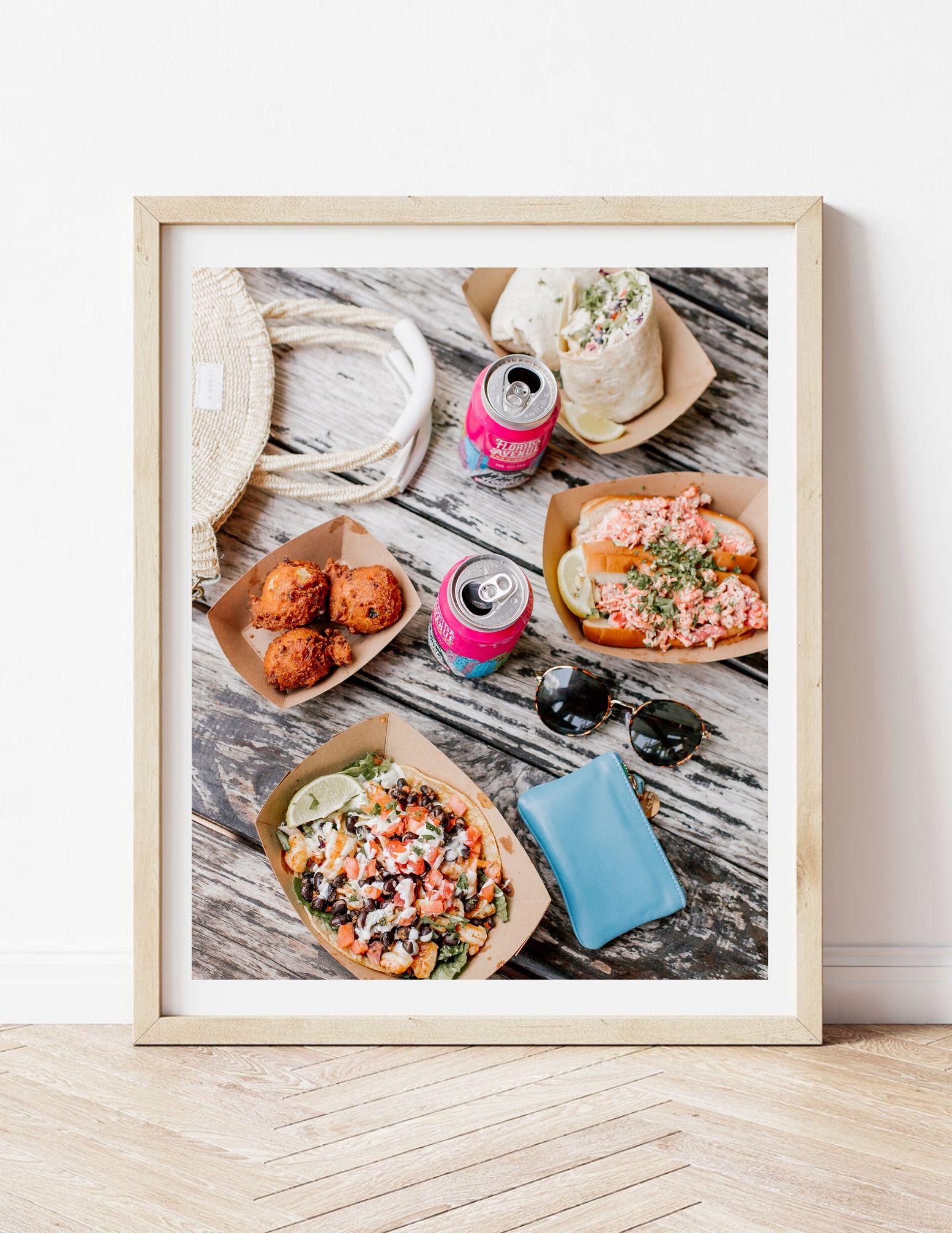 A fun food shot from Timoti's Seafood Shack. Summer at the beach in print form – sunglasses, a straw bat, cold beers, and lots of seafood!
If you have any questions about the Etsy shop, the prints, or what to do after downloading the files please feel free to reach out to me either via DM on instagram or email.