Bringing you the Fifth Annual Virtual Cookie Exchange with the most amazing chocolate chip oatmeal cream pies recipe plus eight additional recipes from eight bloggers across the country!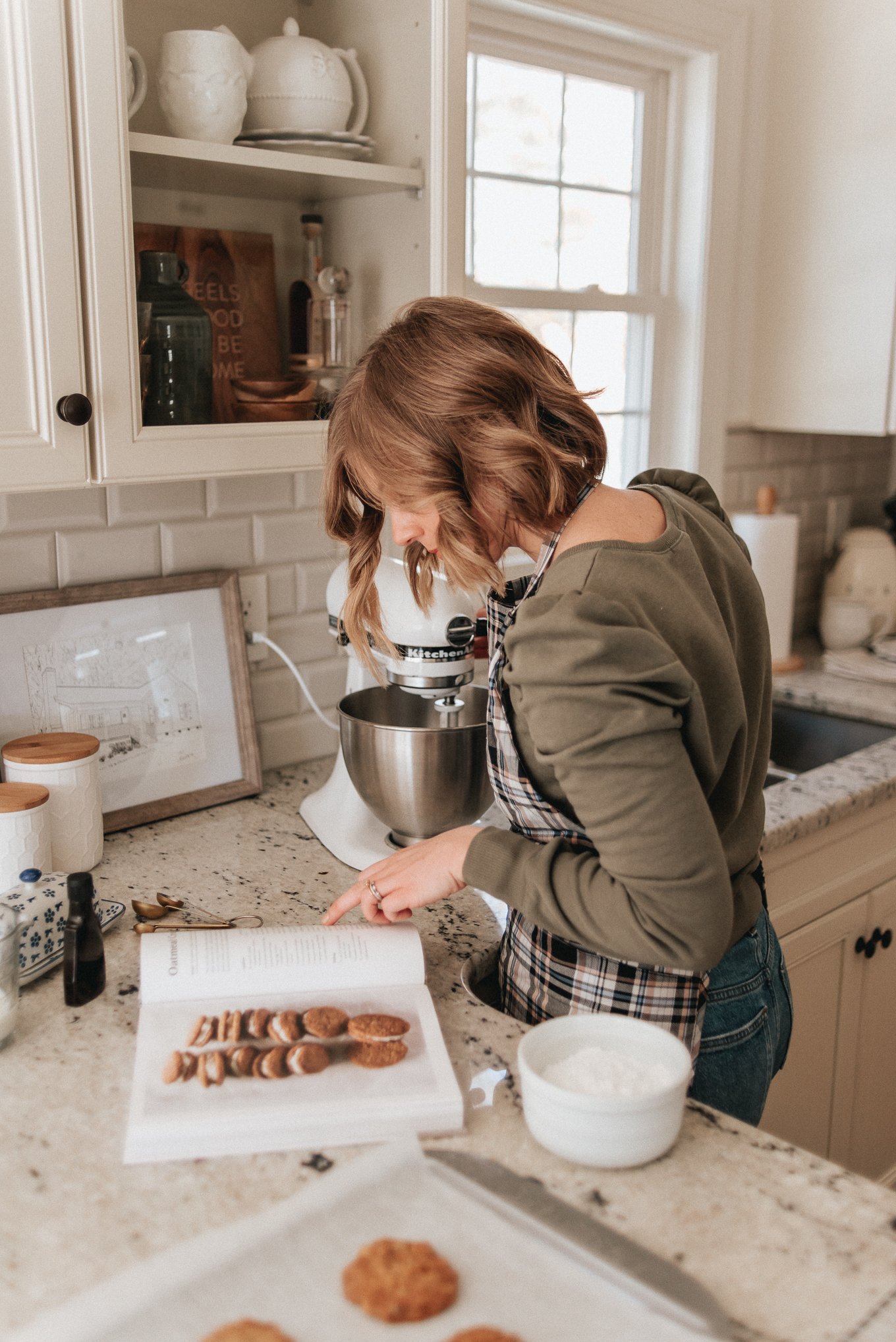 I am so excited to be back with my favorite series of the year, the Annual Virtual Cookie Exchange! I truly look forward to this series each and every year. It is so much fun to connect with some of my best blogger girl friends and grab inspiration for the best baking season of the year! This year I'm back with several cookie exchange OGs as well as a few new blogger ladies for y'all to connect with.
Fifth Annual Virtual Cookie Exchange
The gals were very creative in the kitchen with several unique recipes I personally cannot wait to try! For those of you that like a more classic Christmas cookie there are several recipes for this as well. Before diving into this years virtual cookie exchange check out past recipes. Last years' was my favorite as Joshua took part!
I hope y'all enjoy the cookie exchange again this year and find some baking inspiration for this holiday season. We would also love to hear some of your favorite recipes! Leave them in the comment section below.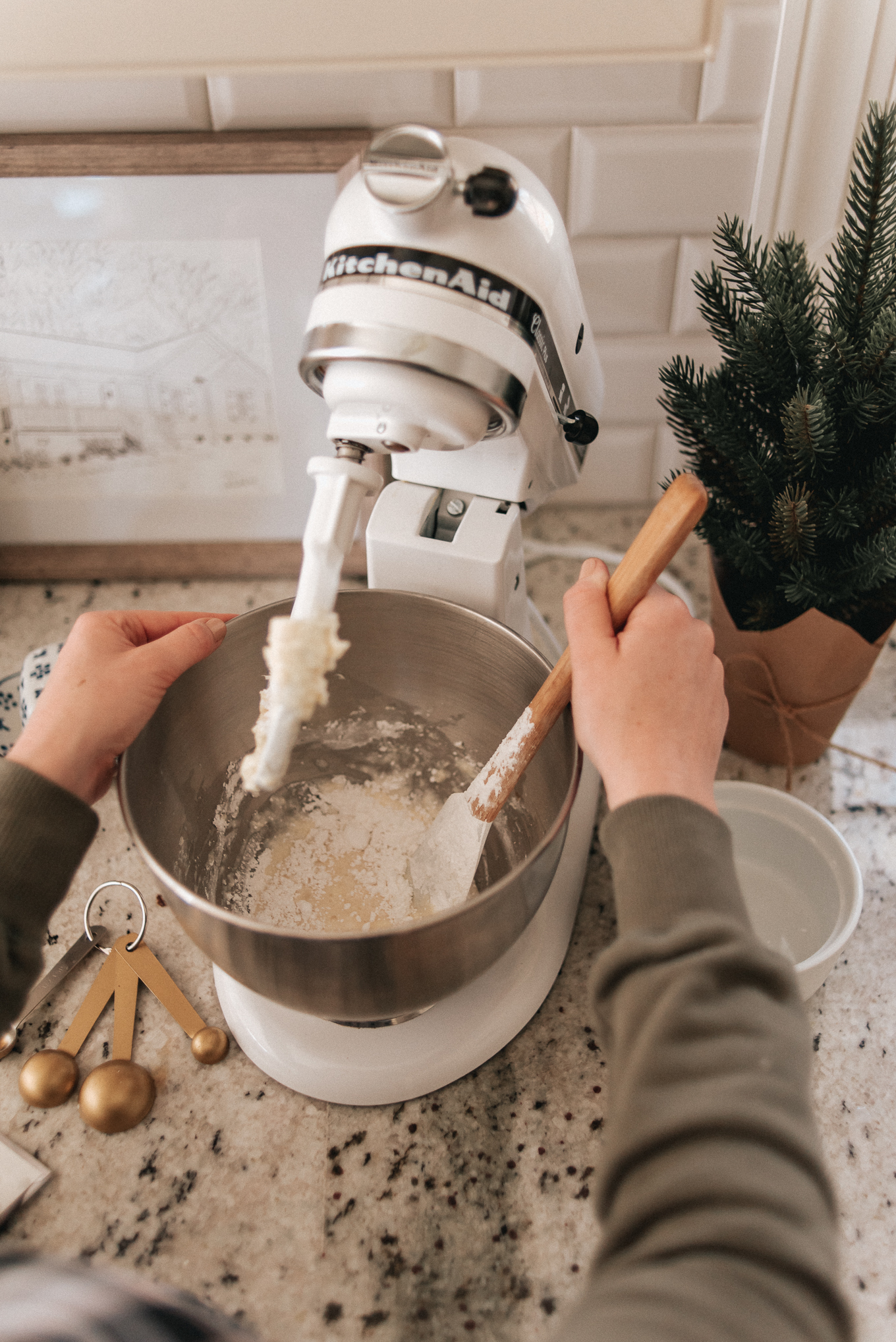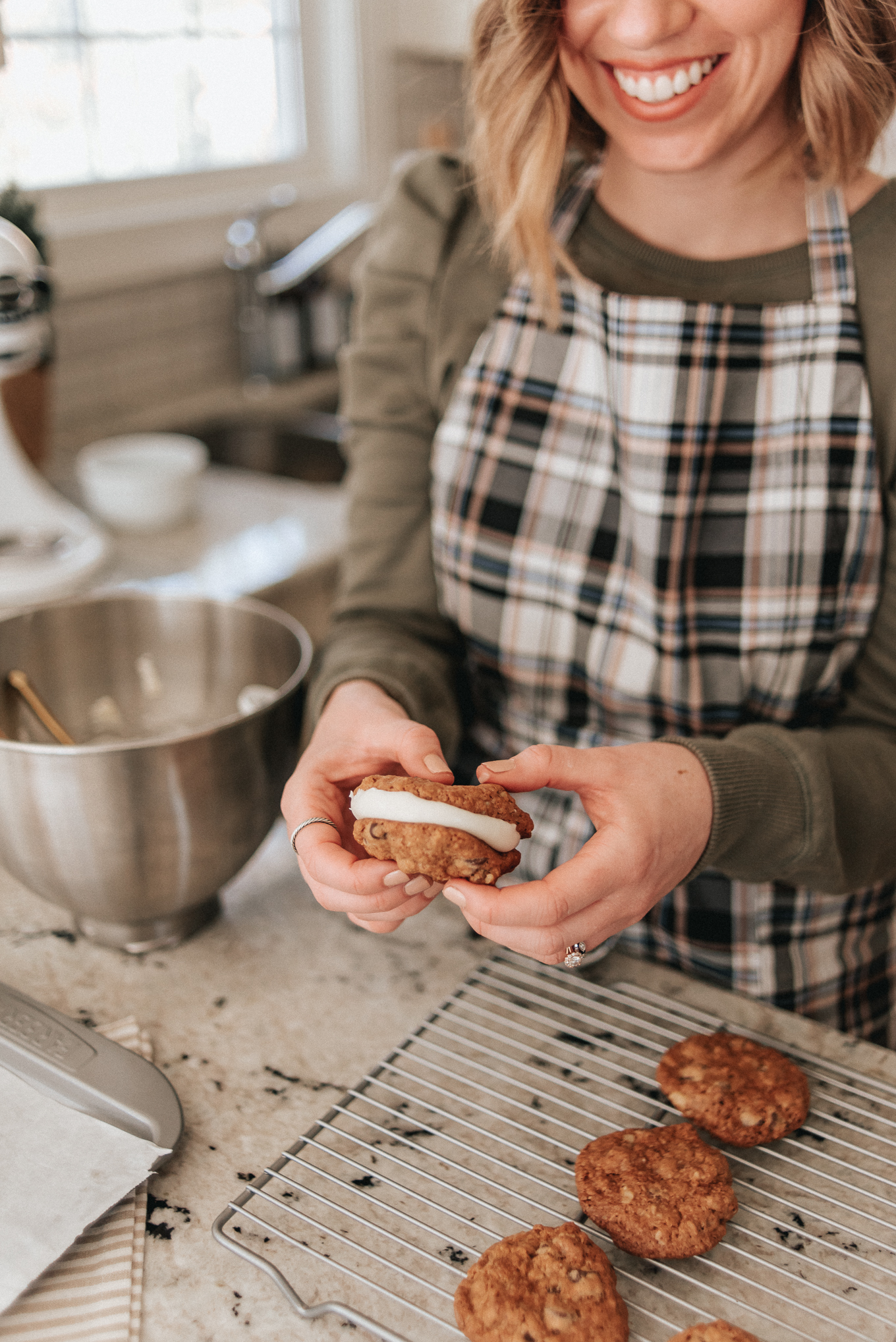 Typically with the Virtual Cookie Exchange I create a unique cookie recipe. Last year, however, I went the classic route with the ultimate sugar cookie cut out recipe. Well this year I'm meeting in the middle with a classic cookie recipe that packs a little extra excitement! The little extra excitement comes in the form of a whole lot of filling. These Chocolate Chip Oatmeal Cream Pies are the perfect sweet treat for the holiday season. And really every season after that!
The way this cookie exchange works is each blogger will feature another blogger and their recipe at the bottom of their post. There you will find a photo, what cookie they made, and a link to their site. There are a total of nine bloggers participating in today's virtual cookie exchange. I highly recommend following the chain and checking them all out to find your favorite recipe!
Chocolate Chip Oatmeal Cream Pies
INGREDIENTS
FOR COOKIES
1 cup coconut oil, at room temperature
1 cup packed light brown sugar
3/4 cup granulated sugar
2 large eggs
2 teaspoons pure vanilla extract
2 cups all-purpose flour
1 teaspoon baking soda
1 1/2 cups rolled oats
1 1/2 cups semisweet chocolate chips
1 1/2 cups dark chocolate chips
1/2 cup chopped walnuts
FOR FILLING
3/4 cup (1 1/2 sticks) unsalted butter, at room temperature
1 teaspoon pure vanilla extract
2 1/2 cups powdered sugar
1 tablespoon almond milk
METHOD
STEP ONE
Preheat oven to 350 degrees and line two baking sheets with parchment paper
STEP TWO
In a stand mixer fitted with the paddle attachment, cream the coconut oil and sugars on medium speed until light and fluffy, about 4 minutes. Reduce speed to medium-low and add the eggs one at a time, mixing until well blended after each addition. Add vanilla and mix until well incorporated.
STEP THREE
In a separate bowl, whisk together flour and baking soda. Slowly add this mixture to the mixer and beat until well combined. Reduce to low, slowly add in oats, chocolate chips, and walnuts until well combined.
STEP FOUR
Scoop the dough onto one of the prepared baking sheets, use a tablespoon size spoon or 2-ounce cookie scoop. Place cookies 2-3 inches apart. Refrigerate dough for at least 30 minutes (I recommend up to 2 hours).
STEP FIVE
Bake for 13-15 minutes. Let cool on the baking sheet for 10-15 minutes and then place on cooling rack. Bake remaining cookies – be sure to always leave in refrigerator for at least 30 minutes.
FOR THE FILLING
In a stand mixer fitted with a paddle attachment, cream the butter on high speed for about 3 to 4 minutes – until it is light and fluffy. Beat in the vanilla. On low speed, slowly beat in the powdered sugar, about 1/4 cup at a time. The beat in the milk. When the mixture is smooth, increase speed to medium, mixing until throughly combined and fluffy, about 2 minutes.
Set the cookies up in pairs, with the bottom of one of them facing up. Using a small scoop/spoon, place filling on the bottom of the upside down cookie. Place the second cookie on top, right side up, and sandwich them together. Press just enough to spread the filling to the edges of the cookies. Repeat until all cookies have been filled and sandwiches.
ENJOY!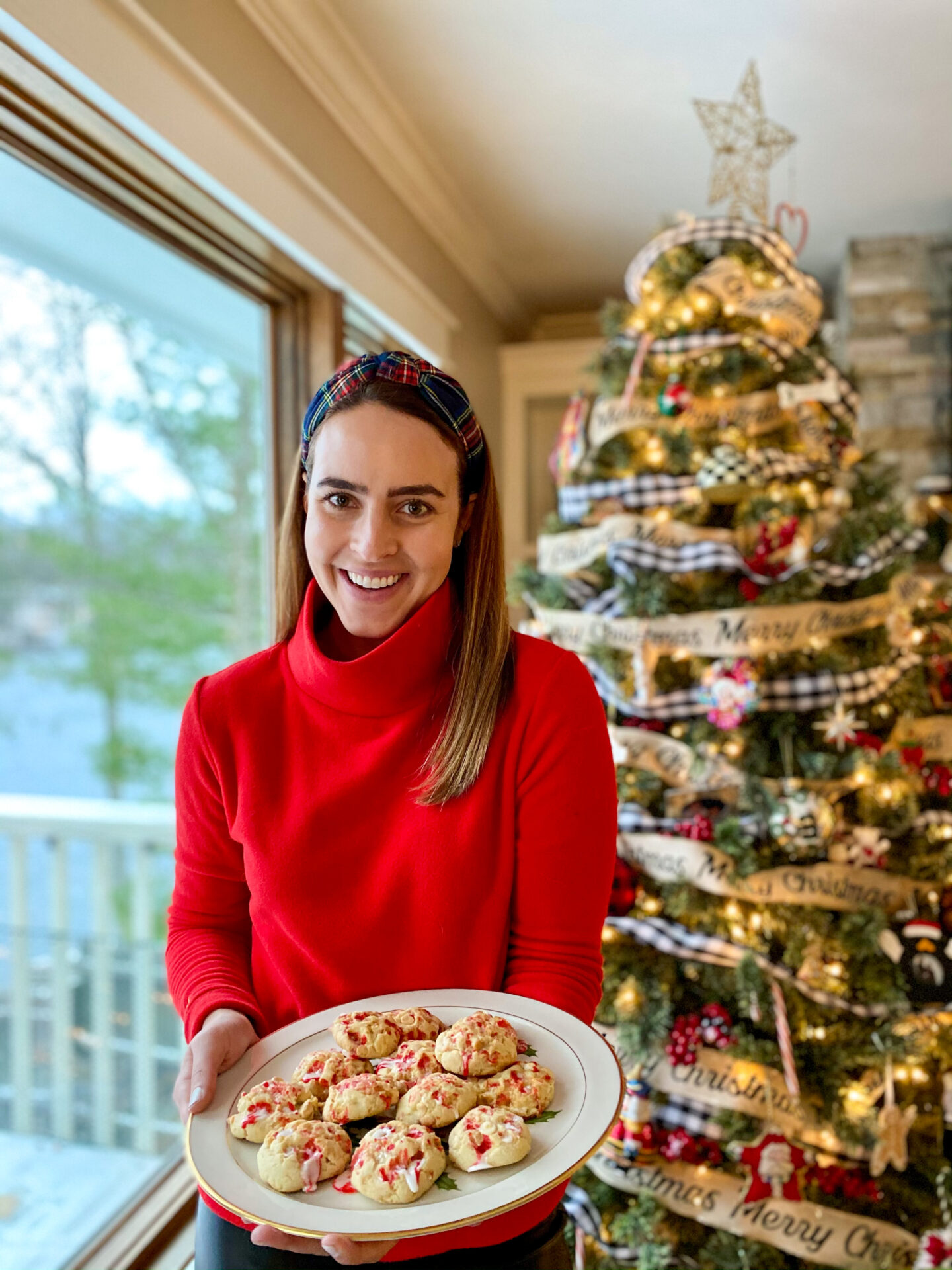 Now it's time to head over to the next bloggers site to find their cookie recipe! I am sending y'all to Carly A. Hill for some white chocolate peppermint cookies. Carly is located in New York City where she enjoys rooftop gatherings with incredible cheese plates, a venti oat latte while exploring the city, and Broadway plays (hopefully they're back soon). Hope over to grab Carly's recipe & be sure to check out some of her recent posts while you're there!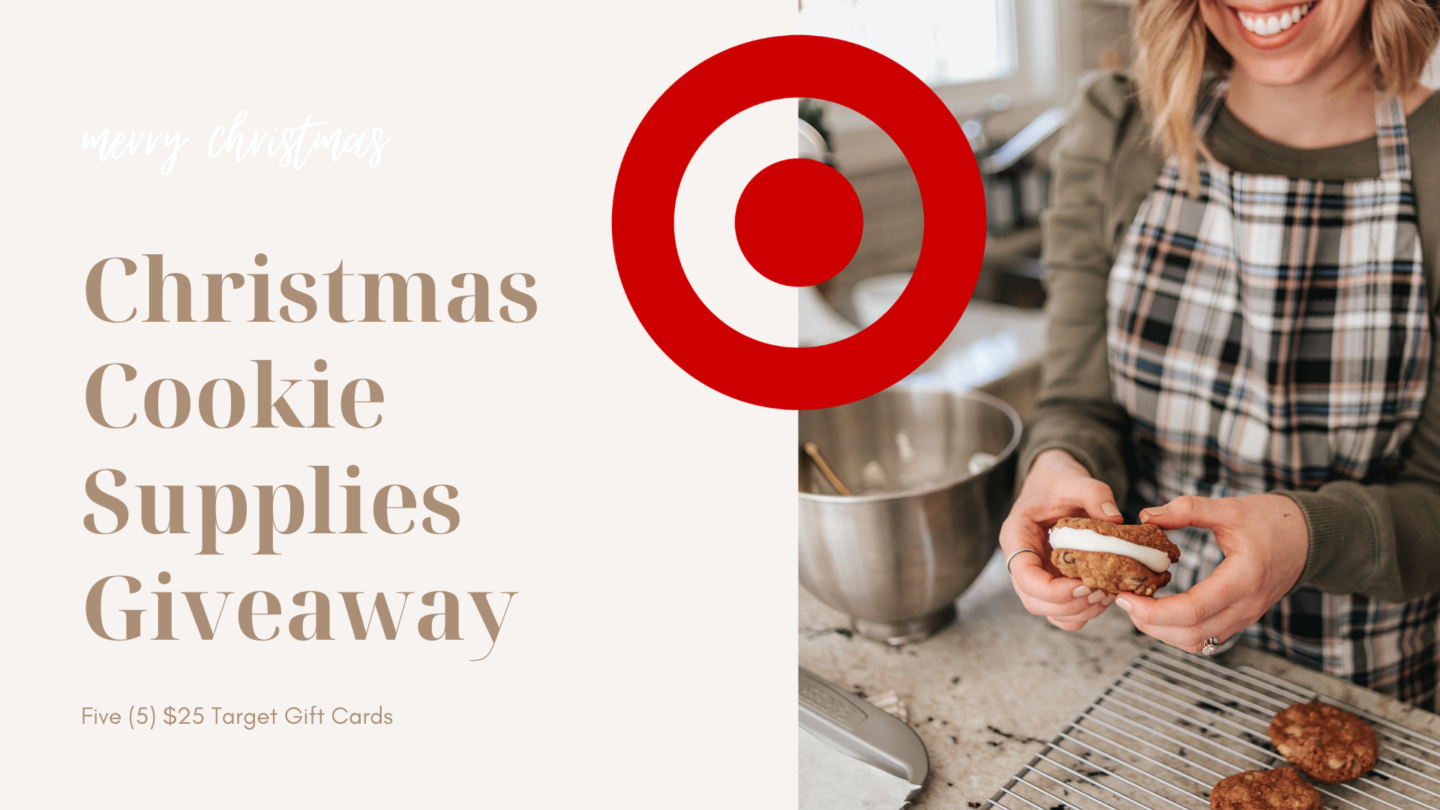 We want to help several of you with your Christmas baking by providing five Target gift cards to do your ingredient shopping with! Enter below for your chance to win one of five $25 Target gift cards!