Bringing you the Fourth Annual Cookie Exchange with the ultimate sugar cookie cut out recipe plus nine additional recipes from nine bloggers across the country!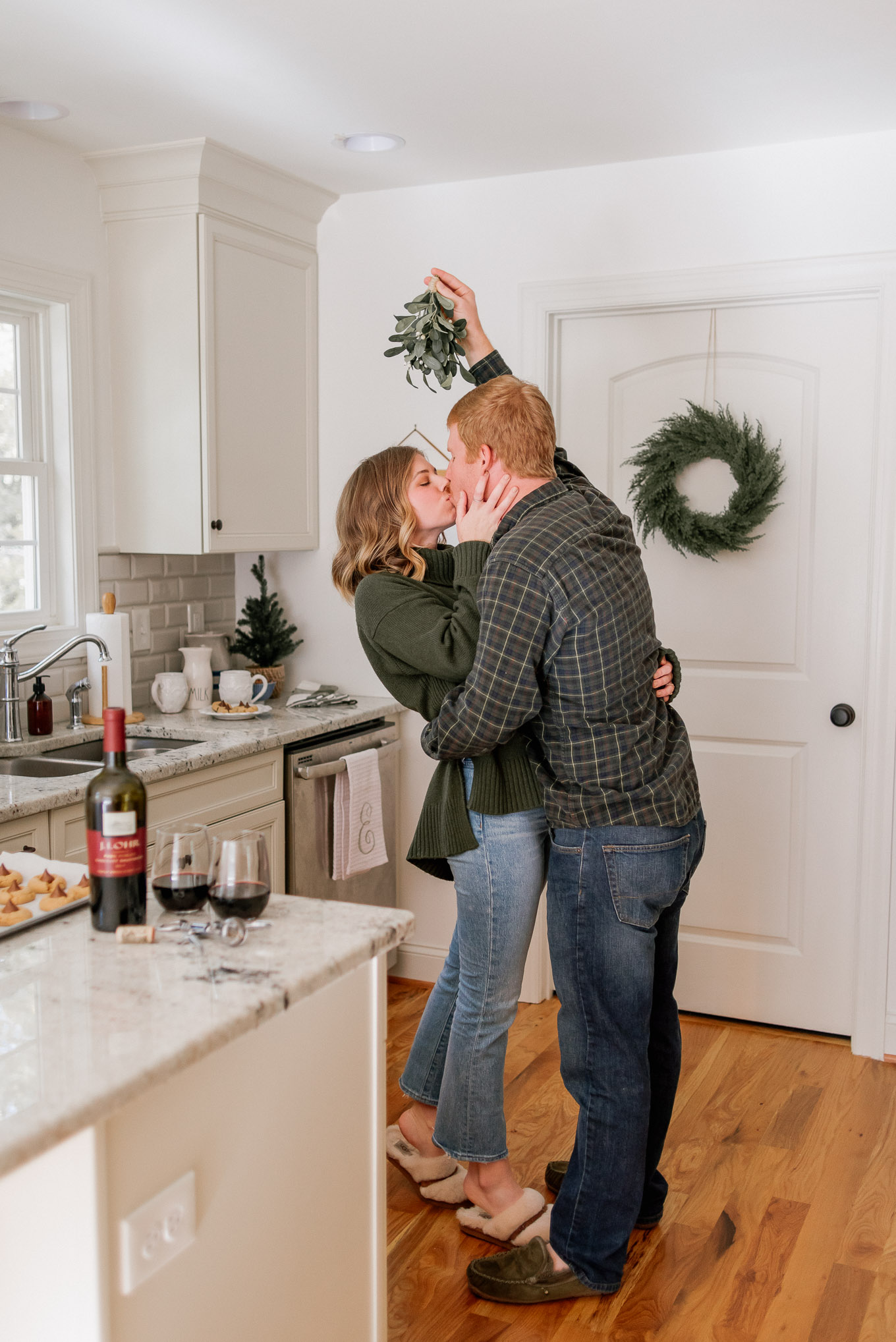 I am so excited to be bringing back one of my favorite series, the Virtual Cookie Exchange! Last year the craziness of the holiday season took over and I didn't have a chance to pull together some of my best blogger pals to host the Virtual Cookie Exchange. However, this year it is back with a fabulous group of gals and some absolutely amazing Christmas cookie recipes! Some of us are sharing Christmas classics while others are spicing up the game with unique cookie recipes! Before diving into this years cookie exchange check out past recipes: first, second, and third. 
As with last year, I'm excited to introduce a couple new blogger babes to the group as well. I hope you all enjoy the cookie exchange again this year and find some inspiration for new cookies to whip up for your loved ones. We would also love to hear some of your favorite recipes! Leave them in the comment section below. Oh AND…we'll be helping several of you with your Christmas baking by providing five Target gift cards to do your ingredient shopping with! Stay tuned via Instagram stories today to find out how you can win one of the five!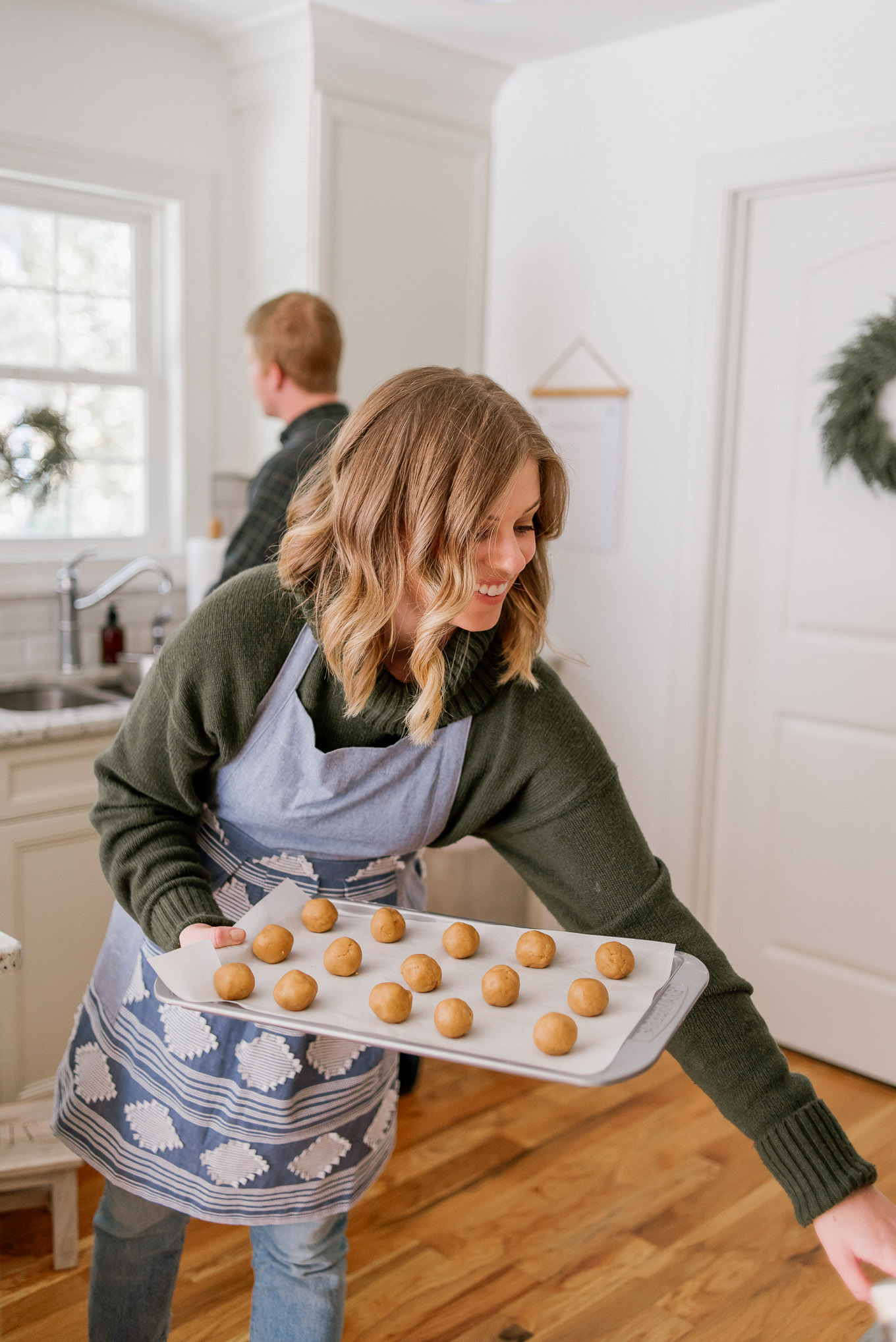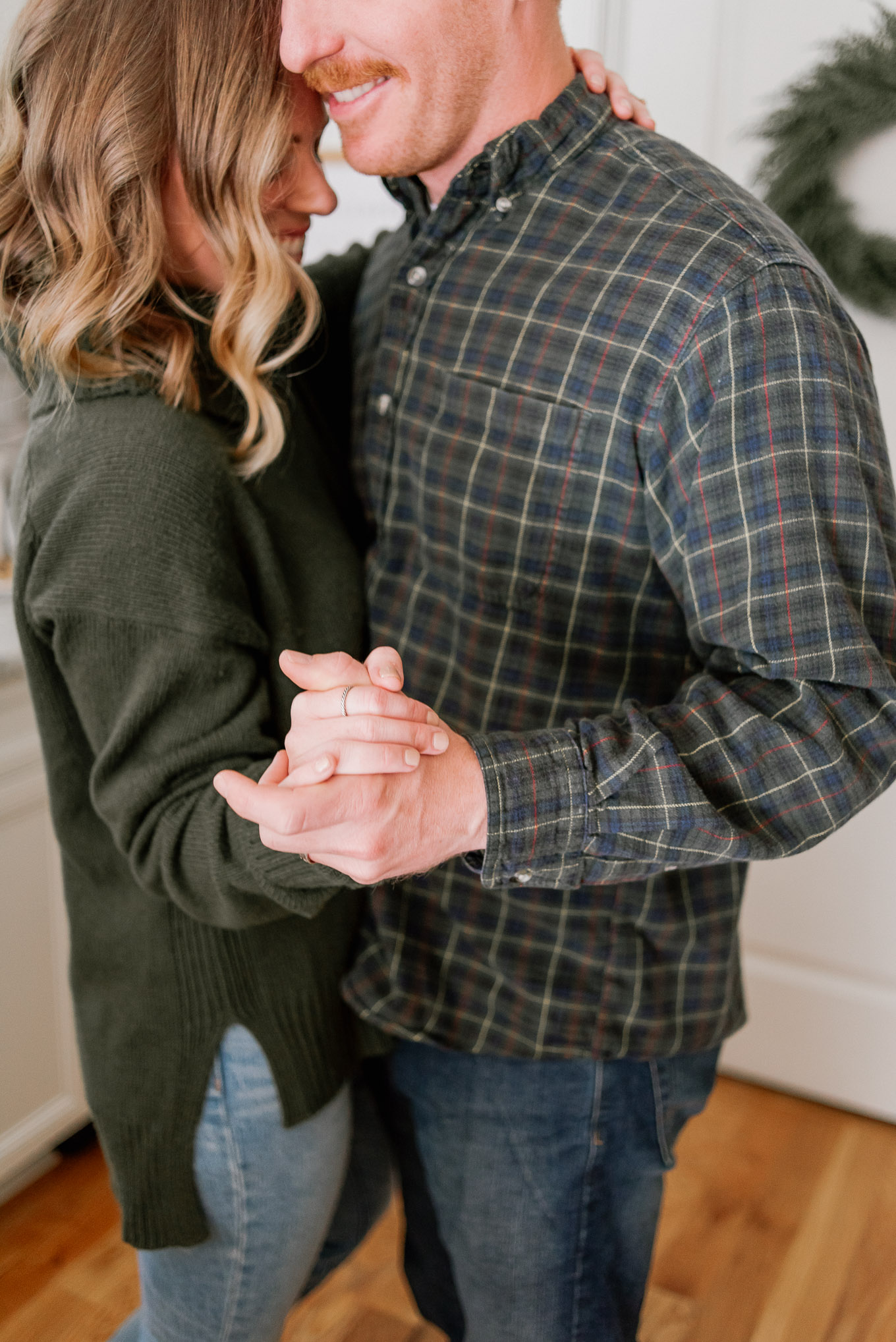 In past years I have gone the unique route with my cookies recipes. So this year I decided to keep it classic! Earlier this season Joshua and I baked our two favorite Christmas cookie recipes (his and mine) while shooting our Christmas card photos. We wanted to shoot in our home since it will be our first Christmas in it AND our biggest accomplishment for 2019. So we decided to whip out some cookies in our favorite room of the house – the kitchen! Hershey kiss cookies for me and classic sugar cookie cut outs for Joshua. Today I'm sharing the ultimate sugar cookie cut out recipe to make this holiday season. And every holiday season after that!
The way this cookie exchange works is each blogger will feature another blogger and their recipe at the bottom of their post. There you will find a photo, what cookie they made, and a link to their site. There are a total of ten bloggers participating in today's virtual cookie tour. I highly recommend following the chain and checking them all out to find your favorite recipe!
Ultimate Cut Out Cookie Recipe
2019-12-16 05:24:25
Ingredients
1 cup softened butter
1 1/2 cup sugar
2 eggs
1 1/2 teaspoon vanilla
1 cup sour cream
4 1/2 cup flour
1 teaspoon baking soda
1 teaspoon baking powder
1/2 teaspoon nutmeg
Instructions
Cream butter.
Add sugar and gradually beat in the eggs. One at a time until well combined.
Mix in vanilla.
Blend in dry ingredients alternating with the one cup of sour cream.
Chill dough for 30 minutes to one hour.
Prepare countertop by covering a small section with flour. Also cover rolling pin with flour.
Place down on floured countertop and sprinkle the top of the dough with flour.
Roll dough.
Use cut outs to cute dough.
Place on baking sheets lined with parchment paper.
Bake for 12-15 minutes.
Cool completely before frosting.
https://louellareese.com/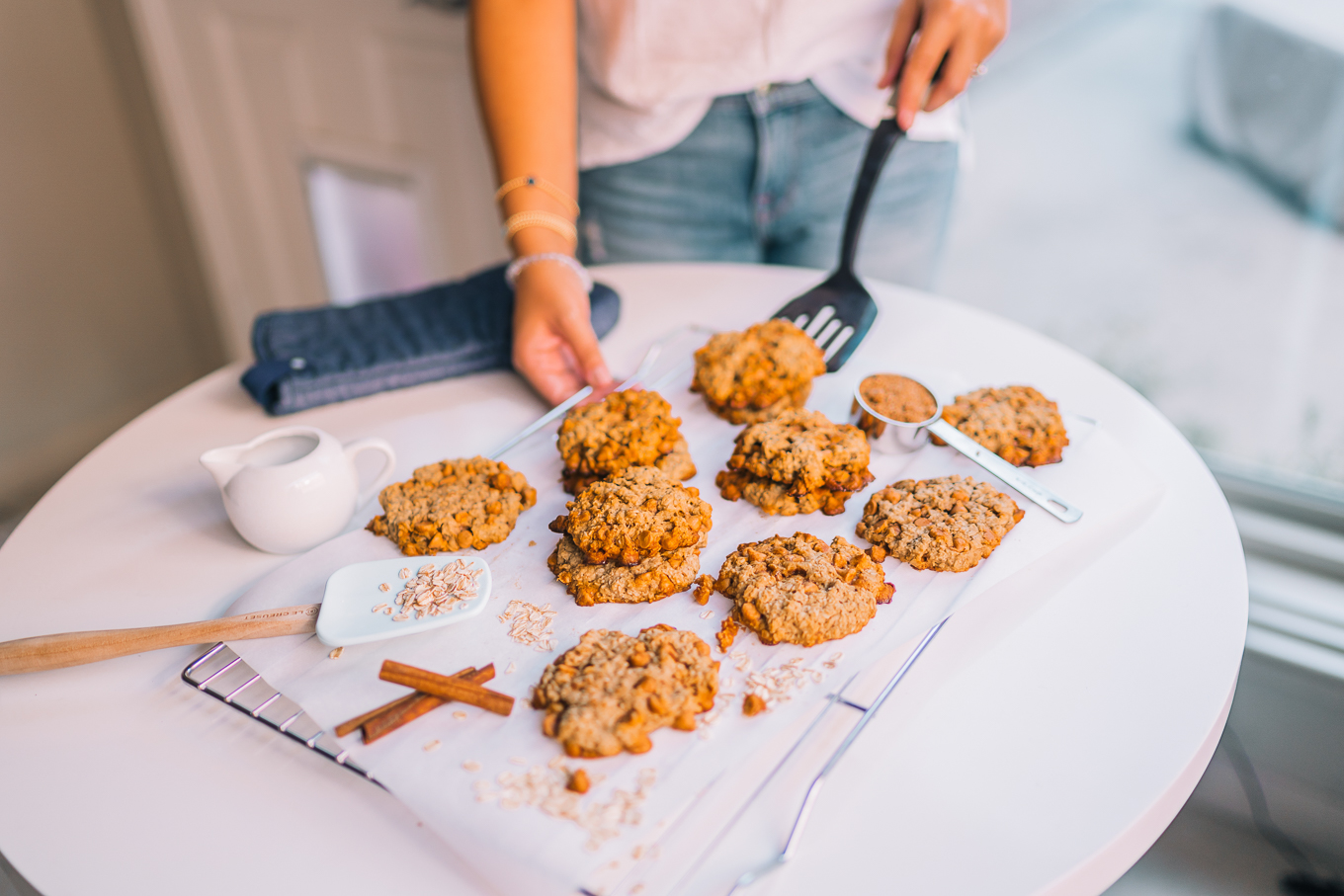 Now it's time to head over to the next bloggers site to find their cookie recipe! I'm sending y'all to Alex from Adored by Alex. To be completely honest, I am not sure how Alex and I connected. However, we have been following each other for years and have been virtual friends for quite some time. Hopefully we have the opportunity to meet IRL very soon! Alex shares a great mix of lifestyle posts along with lots of fashion! A couple of my recent favorites from Alex: How to Spread Holiday Cheers to Your Neighbors and 4 Stay at Home Winter Date Night Ideas. Today Alex is whipping up some Butterscotch and Oatmeal Cookies – YUMM! Go check out her recipe on Adored by Alex.