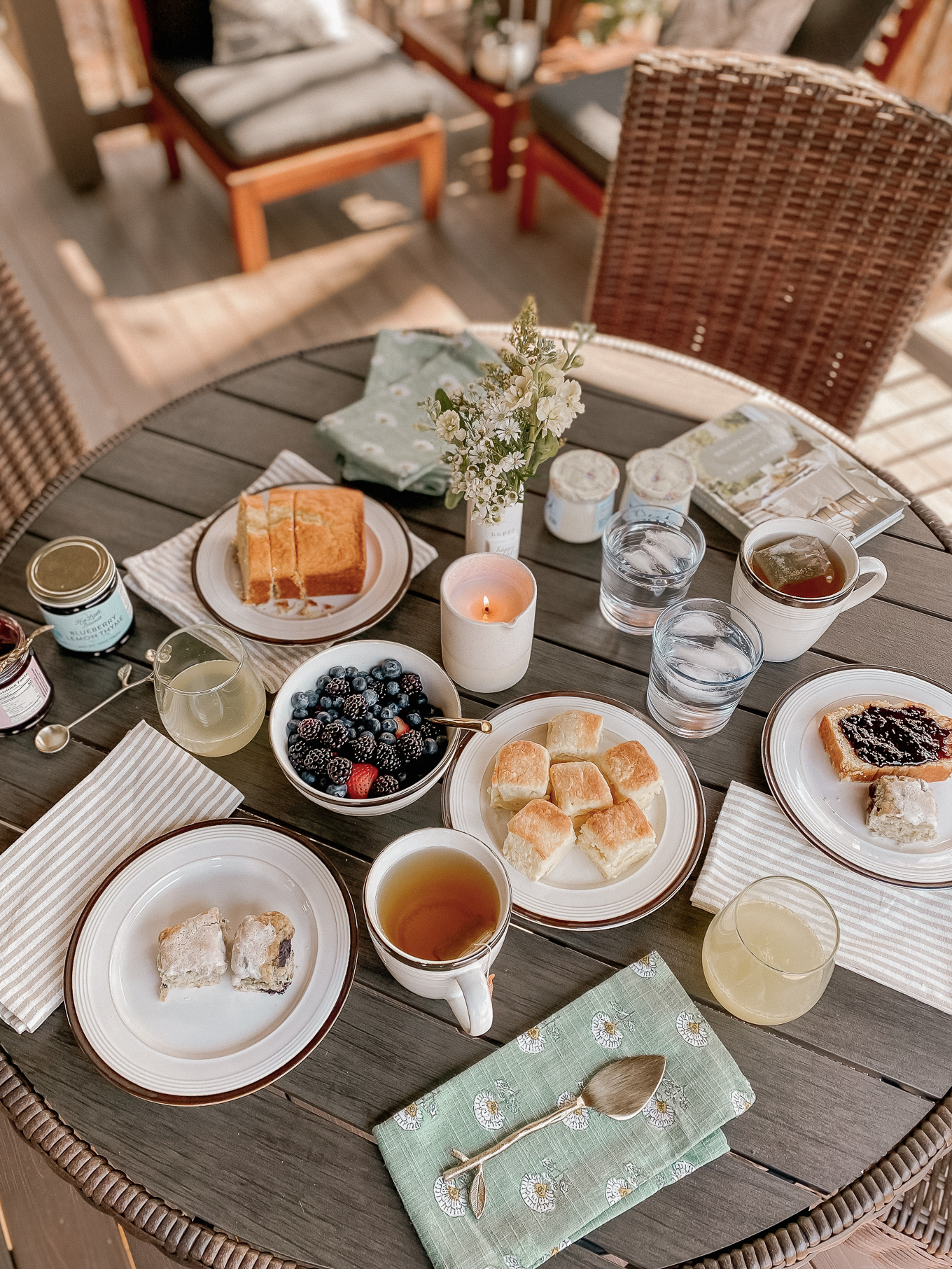 shop the menu: buttermilk biscuits // blueberry biscuits // blueberry lemon thyme preserves // blackberry jam
While I am sure your mom, grandmother, or the woman you're celebrating this Mother's Day would love a beautiful gift chosen by you, I believe the time we spend with them along with words of love and appreciation are often times the most cherished gifts of all.
One way to give her the gift of time together is to host a pretty Mother's Day brunch in her honor. Create a menu inspired by her brunch favorites and a table filled with pretty feminine tableware. A few of my favorite tableware details perfect for Mother's Day include pretty plates, coordinating cloth napkins, woven placemats, a statement pitcher and colored glassware. Plus a few finishing touches that bring everything to life, like botanical knives and floral teaspoons, a candle or two for added warmth, and, of course, fresh flowers. A card or two labeled for mom are also a perfect finishing touch to the brunch table.
Mother's Day Brunch Menu Inspiration
While I believe your brunch menu should be inspired by the woman you're celebrating, I wanted to provide a little inspiration. A menu full of fresh spring produce and warm southern biscuits – the perfect menu combination of indulgent and healthy, as it should be with brunch.
fresh berries – strawberries, raspberries, blueberries, & blackberries
lemon pound cake
mimosas with orange & grapefruit juice
Shop Mother's Day Brunch Tableware

If you're unable to spend the day with your mother or would like to add a gift on top of the time spent, click through for a full gift guide for her.