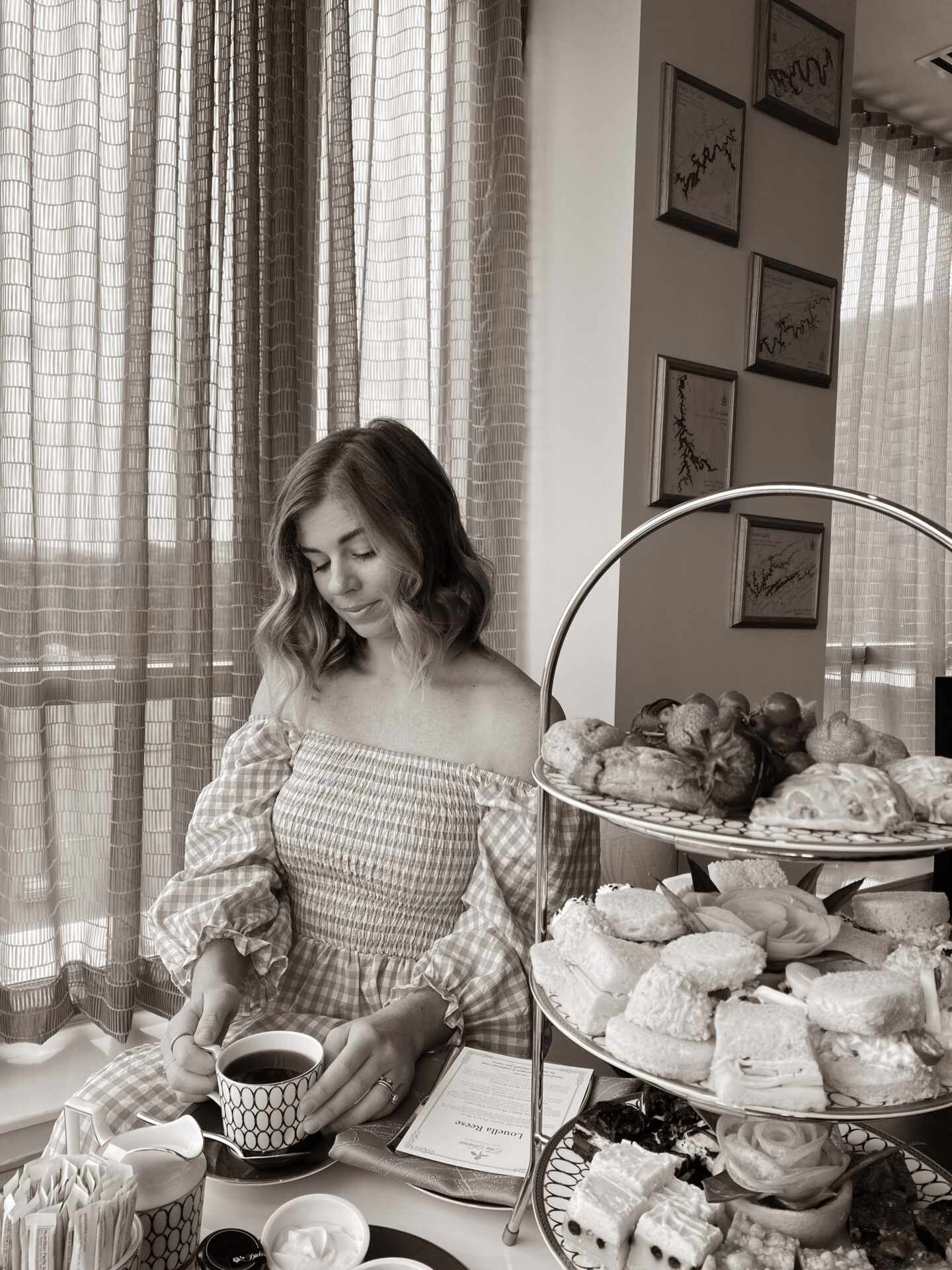 Last week my mom and I took a short road trip to Knoxville ,Tennessee. Upon arrival we checked into The Tennessean Hotel, a boutique hotel located in the heart of downtown Knoxville. Just a few blocks from Market Square, several restaurants, shops and parks. The hotel features 82 luxurious guest rooms and a welcoming staff to serve you around the clock. We stayed in one of their queen queen rooms – which offers ample space and dreamy beds made up with luxurious French linens.
Speaking of french linens, at The Tennessean Hotel afternoon tea service you'll find beautiful custom made french linen napkins. The napkins are embroidered with a map of the Tennessee River. Just one of the many thoughtful touches included in the tea service.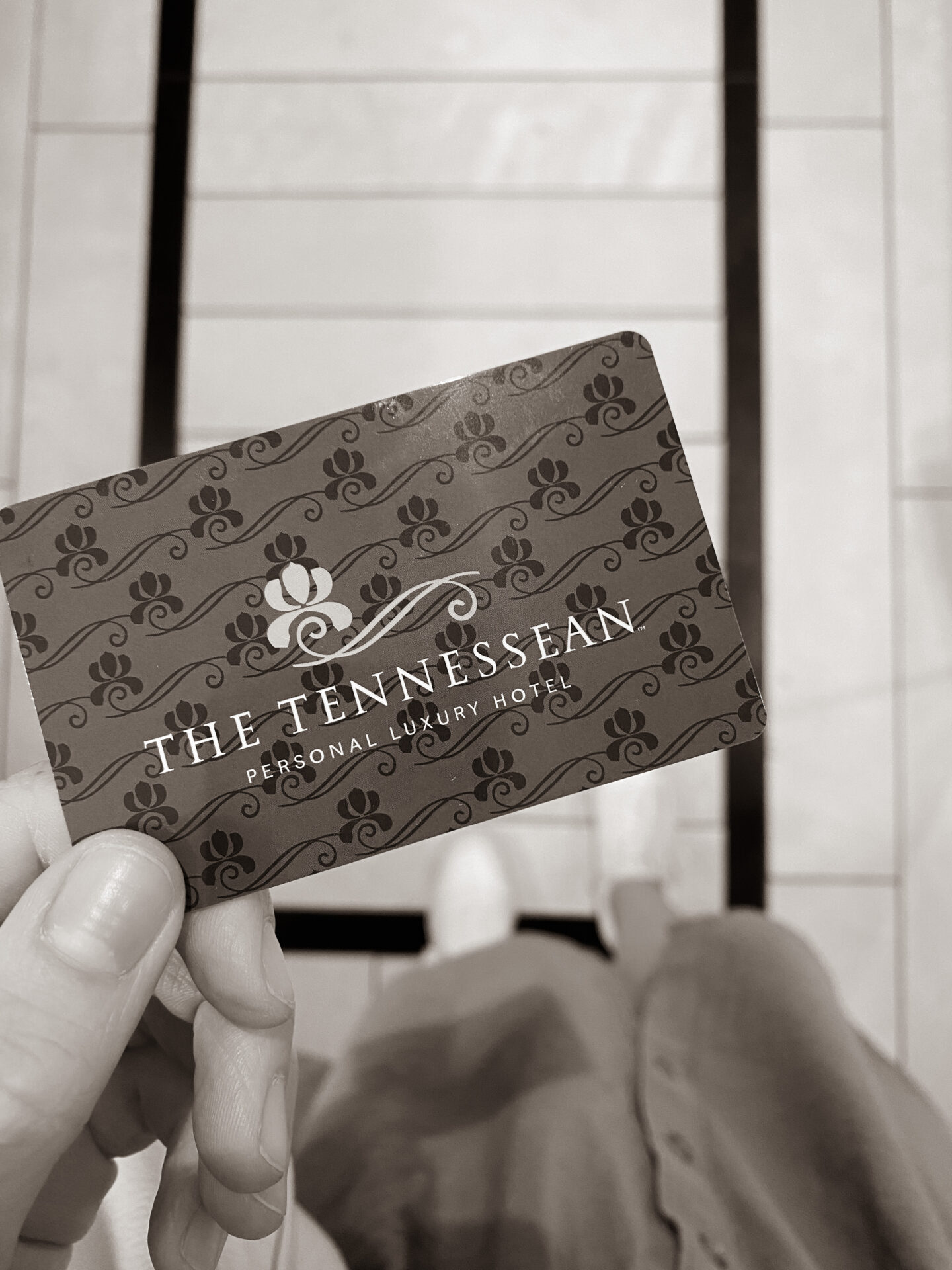 The tea service was the highlight of our trip and such a special treat! My mom and I have a tradition of attending afternoon tea for special occasions like Christmas, our birthdays and Mother's Day. We love the special quality time it provides and the excuse to wear pretty dresses.
At The Tennessean Hotel they offer several themed tea services throughout the year. Which provides you with the perfect excuse to dress up or dress the part! Next on their schedule is a Princess Tea on July 31st. A tea for princesses of all ages! This will include tea and assorted beverages, along with a variety of tea sandwiches, scones, pastries and desserts. We had the opportunity to experience it a bit early so I am able to provide you with a little sneak peek as well. All of the goodies you see in these photos are part of the Princess Tea.
There will also be a photo opportunity, for those of you with little princesses, to take a photo with a princess! Making this tea service at The Tennessean Hotel the perfect opportunity to start your own tradition with your daughter.
Each tea service includes The Tennessean Hotel's signature "Sweet Peach Noir" tea which embodies their southern roots. As well as an assortment of luxury teas to suit all tastes. My mom and I personally loved the Lemon Berry Meritage tea. A lemon berry infusion with a natural sweetness and a truly amazing aroma. It is also organic, which I love!
Aside from the incredible tea, the tea service features an array of scones, tea sandwiches, and petit four dessert courses, along with traditional accompaniments with a southern flair. The selection is the ideal blend of sweet and savory – a little something for everyone! While my mom is typically in favor of the savory items and I the sweet, we both could not get enough of the lemon blueberry dessert and cucumber slices with cream cheese & EBTB seasoning.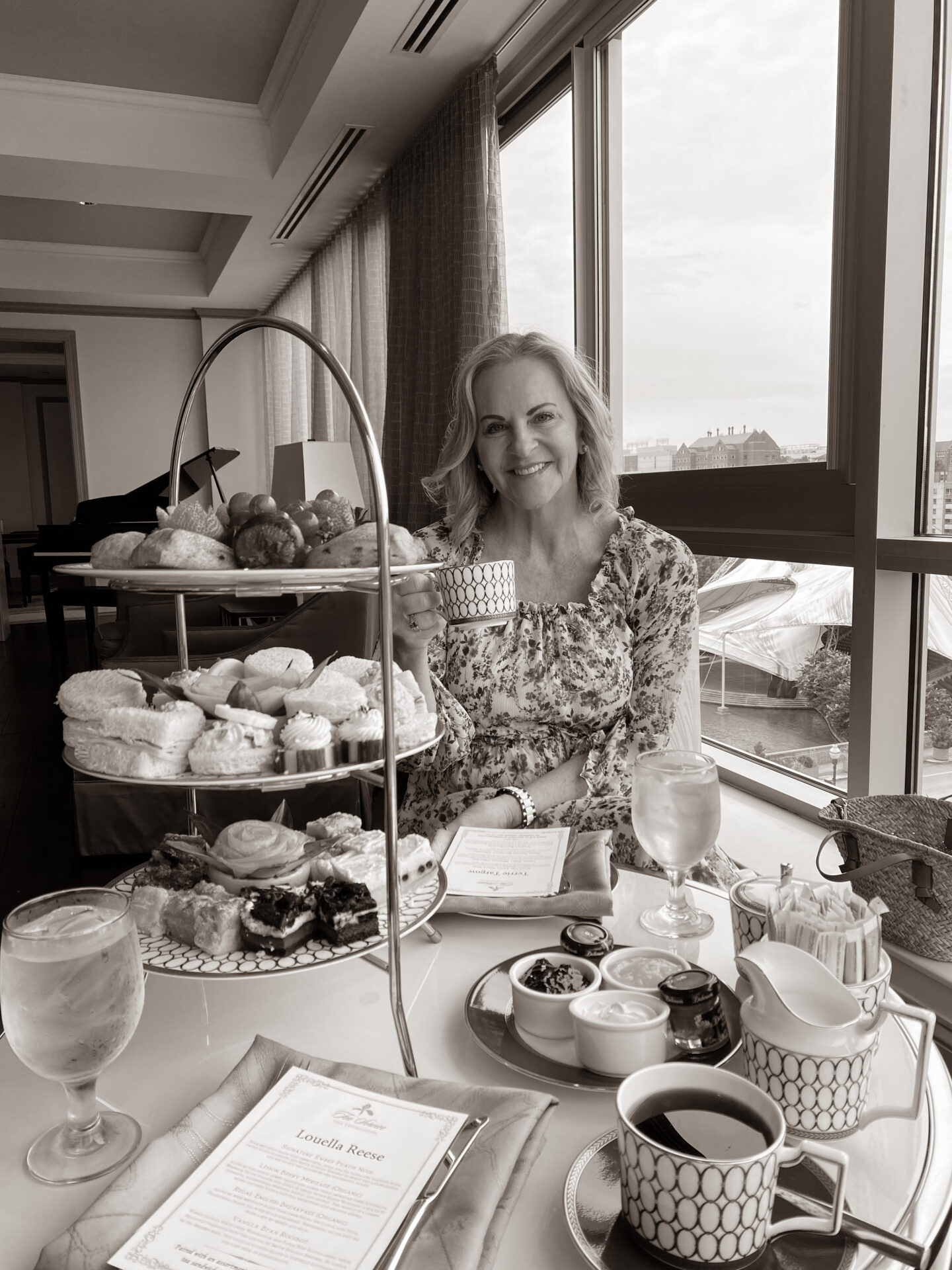 Upcoming The Tennessean Hotel Afternoon Tea Schedule
Princess Tea – July 31st
October 30th – Prohibition Tea
November – Holiday Teas
December – Holiday Teas
The Tennessean Hotel also offers Bridal Teas. Which includes their usual tea selection and three-tiered courses plus an amuse-bouche course and champagne service upon seating and wedding colors represented in the tiered courses. The bride-to-be will also receive a small memento of the experience to take home.
You can view the upcoming schedule here. This is also where you register for afternoon tea as well once each of the events are live. 
Thank you to The Tennessean Hotel for hosting my mom and I for an overnight stay and afternoon tea.