One thing I really love about blogging, the community! So I thought it would be fun to share some of my fellow Charlotte babes and show them some love! So here are 10 Charlotte bloggers you should be following!

To bring some excitement to your Monday, I'm adding some pretty to your Instagram feed and amazing content for you to read (who can focus on work on a Monday anyways?). In the form of Charlotte bloggers. From fashion and beauty to family and travel and everything in between. These gals cover it all and create the prettiest Instagram feeds and amazing blog content to go along with it!
I have been following some of these gals on Instagram and their blogs for years and others are newer finds. However, I absolutely adore them all and can't get enough of the content they put out.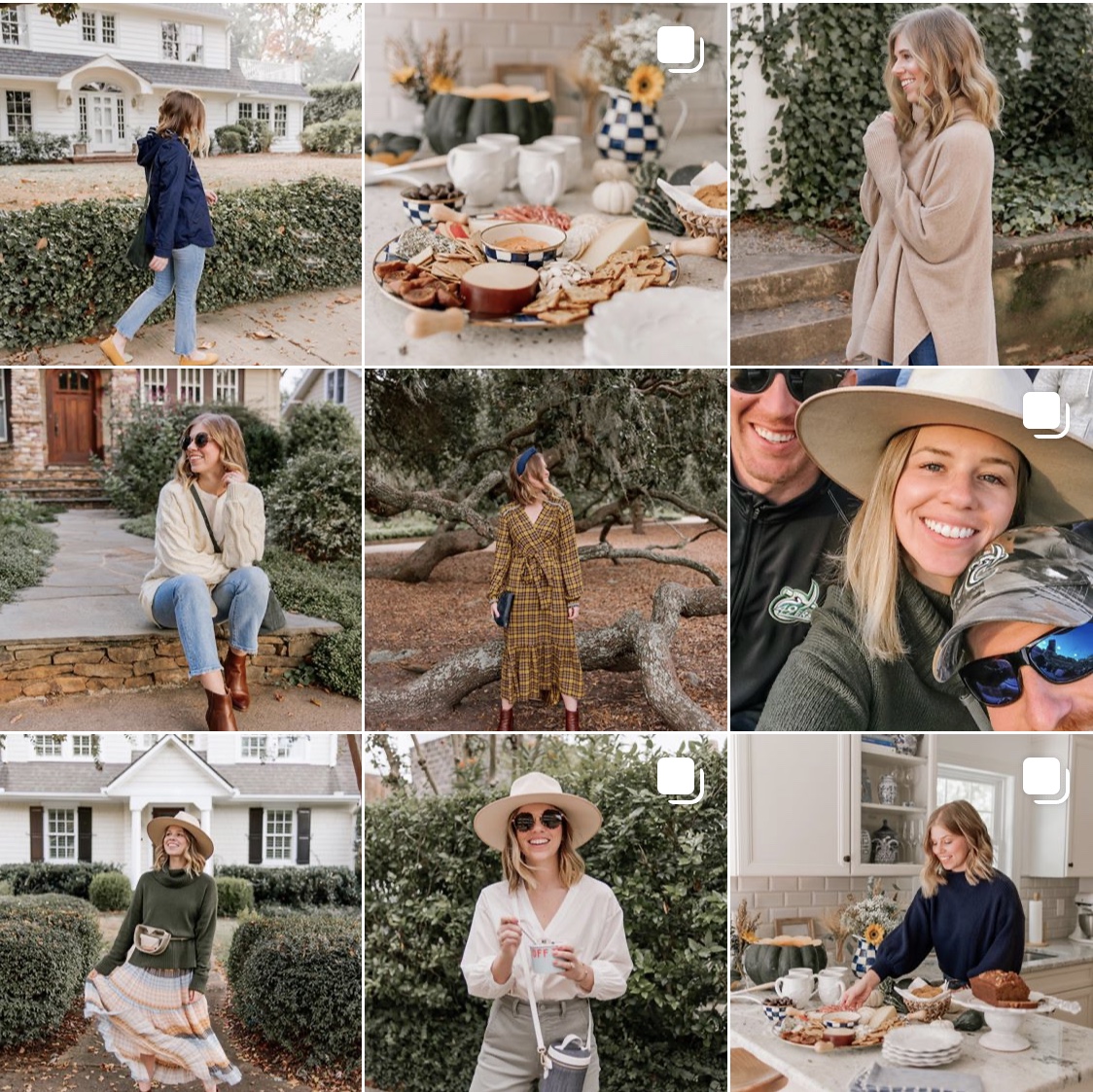 As my mom told me in middle school and high school, if you don't vote for yourself, why should anyone else? If you don't promote yourself, who will? So I'm taking mom's advice, mom's do know best after well, and adding myself to this list. If you're into feminine, casual style with a classic twist, I'm your girl! You'll find this style translate into home decor, travel, and a little food inspiration here and there.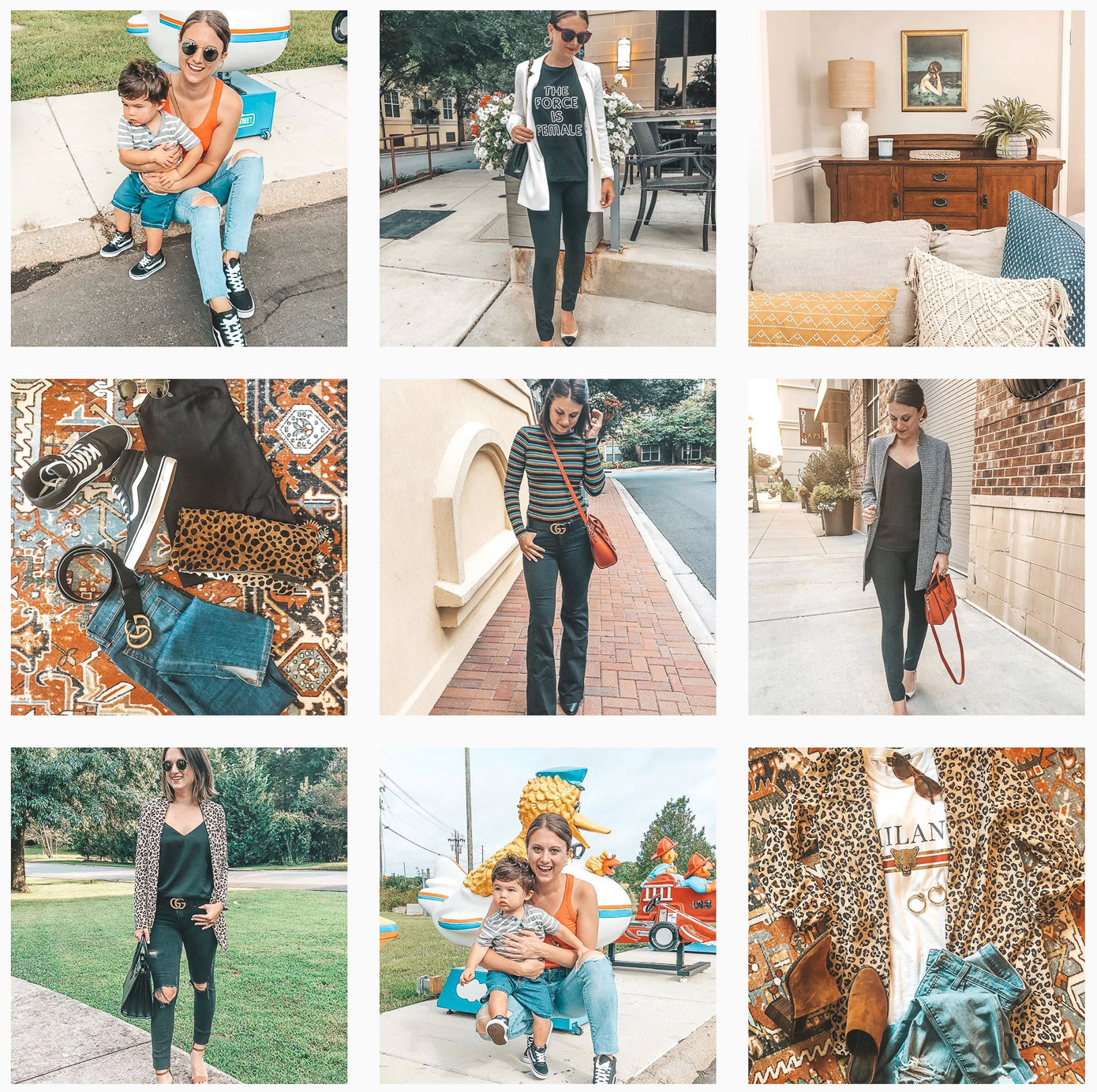 Fun fact, I graduated high school with Maggie's younger sister. She has always had amazing style so it comes as no surprise that it runs in the family! Maggie is as chic as they come with lots of black pieces, sleek pieces, and styles you can wear for years to come. She also has a really fun side, as you see above she's rocking vans and ripped denim. Oh, and she's a mom to the cutest little boy, Lincoln and he has matching vans! I mean #goals

I only wish I could tell you how cool this gal is but there is no way to do her justice! I had the opportunity to work with Melissa last year on a campaign and fell in love with her immediately! She is cool girl chic and will inspire you to get a little playful with your wardrobe. Also, her make up is ALWAYS on point and goal worthy! The very first thing I said to her was "WOW, you're eyeshadow is incredible" – seriously try to follow her and not up your make-up game, it's impossible!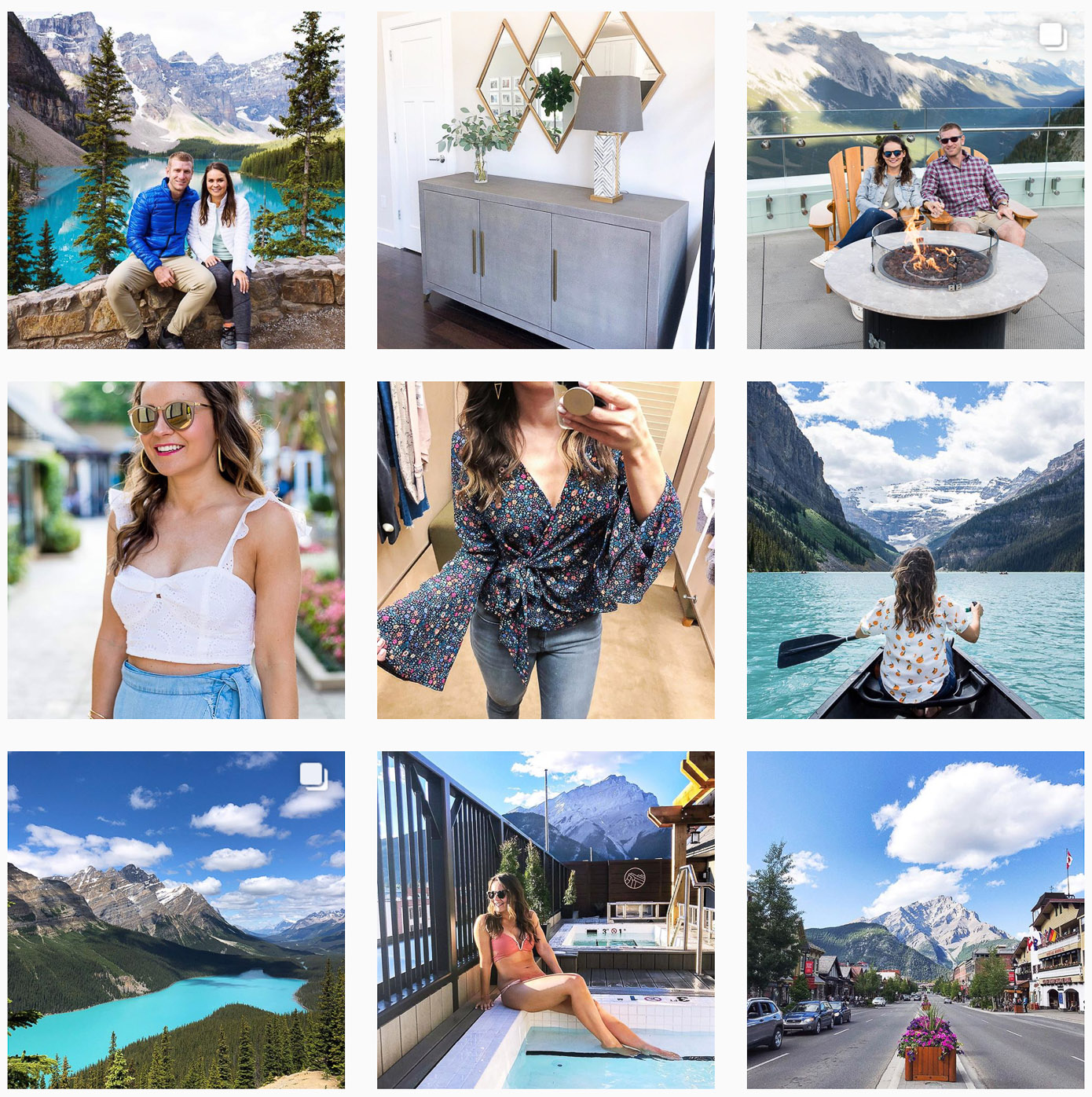 Kristina is travel goals! She snaps the absolute best travel photos. As seen in the grid above from her Instagram, she recently visited Banff, Alberta, hitting spots like Lake Louise and Moraine Lake and her photos look straight out of a magazine. Kristina also shares home decor (follow her hashtag #HotelSapel) for interior inspiration and also, the most perfect rooftop patio.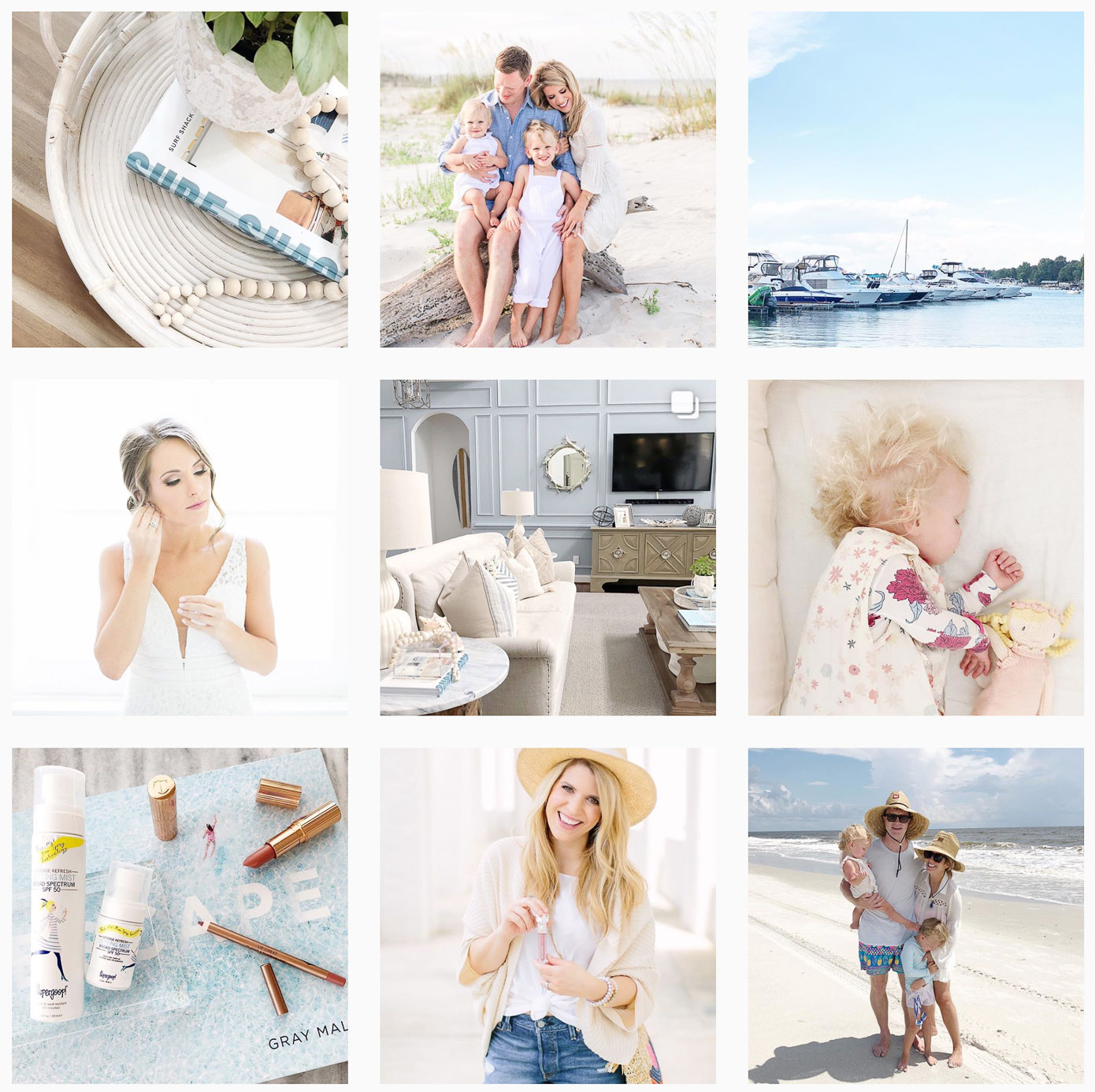 Oh my goodness Lindsey is goals in so many ways! From her fabulous makeup tutorials to her hilarious commentary on her husband's surfing. Seriously, you never knew you needed surf commentary until you've watched one of Lindsey's Instagram stories. She also has the prettiest home you've ever seen and while she says it's a mess all the time from her two cuter than cute kids, it always looks like perfection. Lindsey also shares the latest and greatest make up weekly, if not daily and tutorials to create the make up look of your dreams!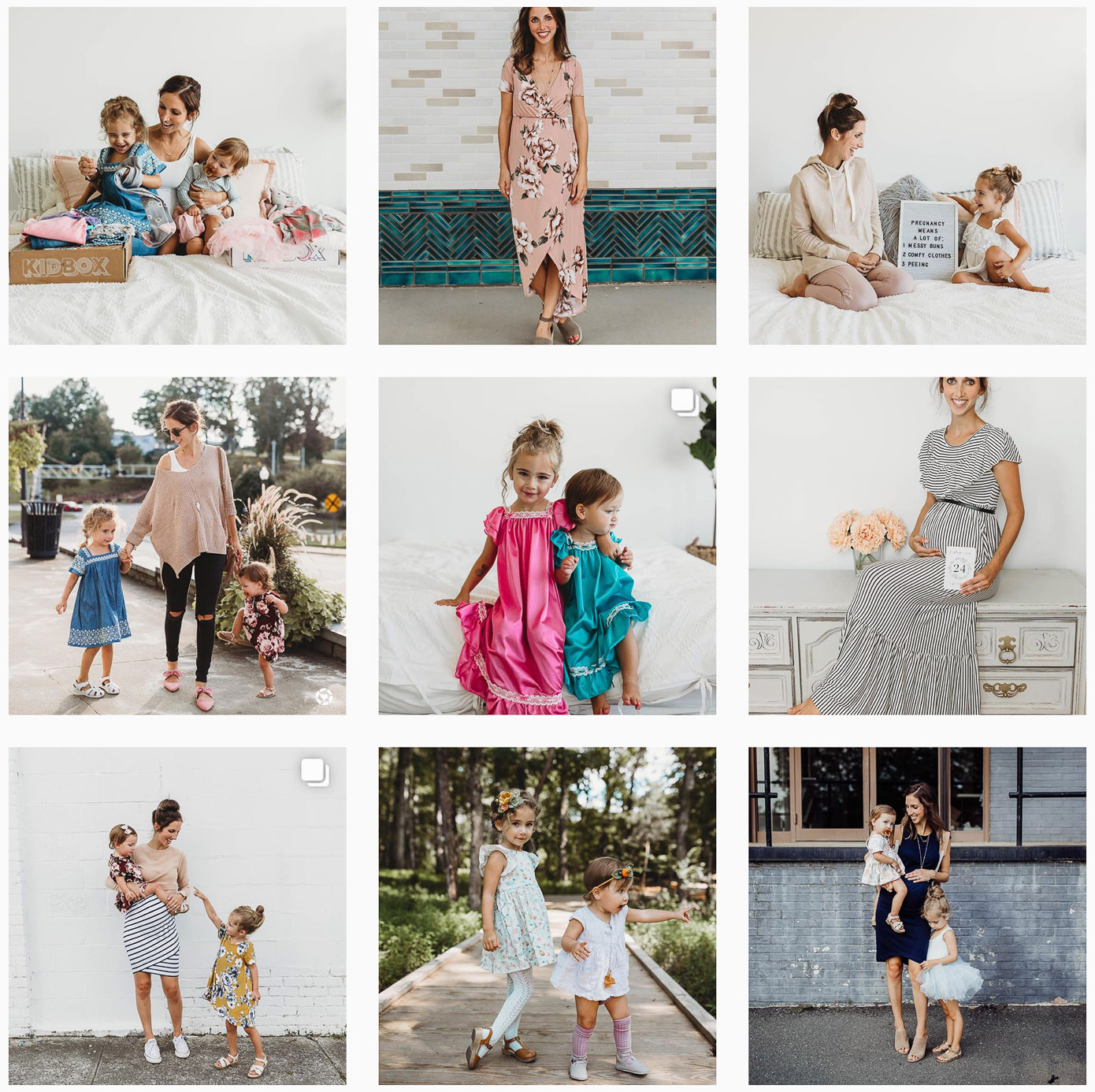 Met this sweet momma of two this winter and been obsessed with her and her two little ones ever since. As you can tell above, she has a third one on the way! Her two little girls, Hallen Amélie + Hazel Marigold (are those not the cutest names ever), will steal your heart in seconds. They are two of the most beautiful children I have ever seen in my life and their sweet personalities shine through in Kristina's photos often. Kristina shares great tips and looks for mommas and momma's to be. While also just bringing a little sunshine into your life daily with her little fam.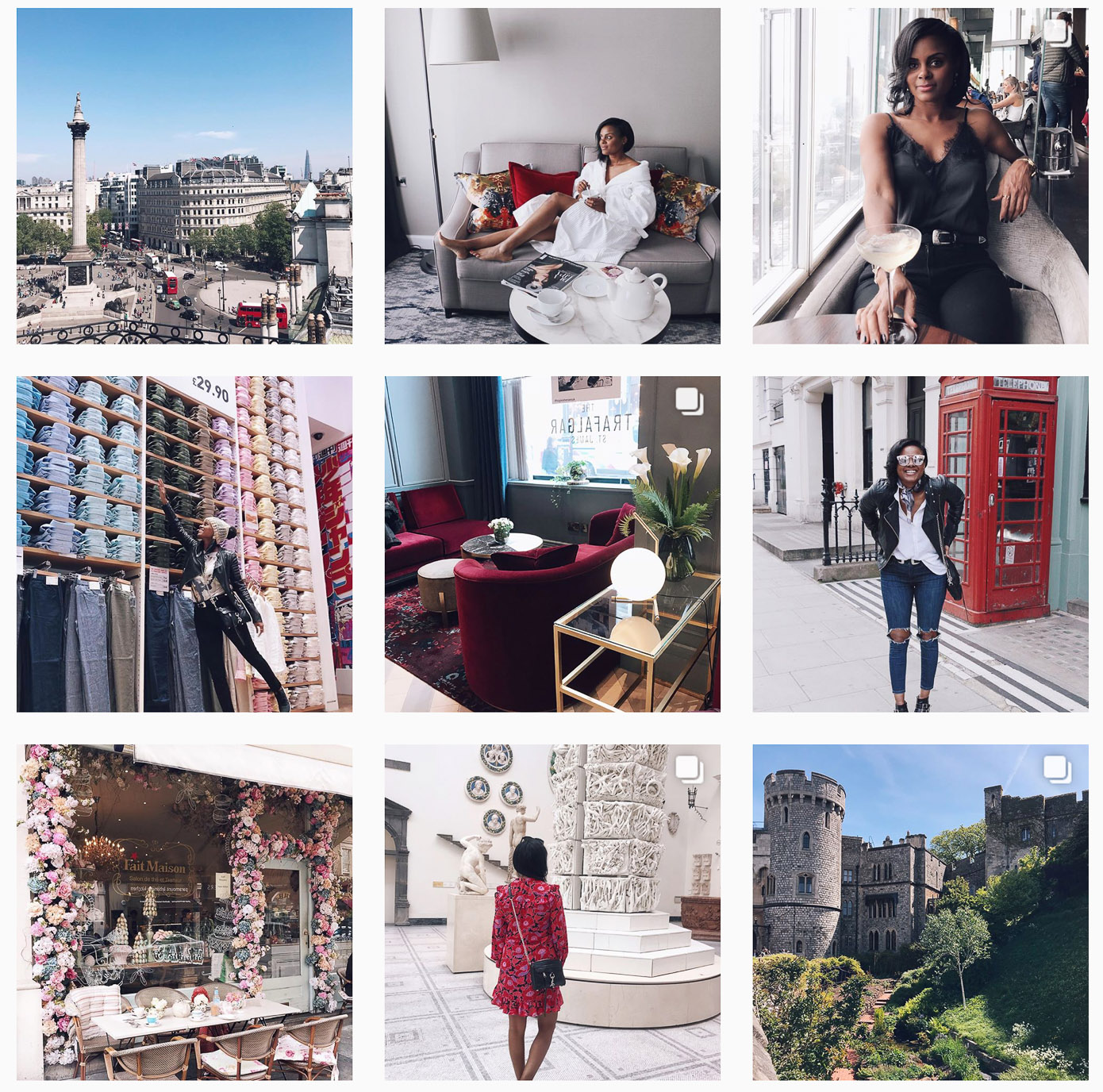 I was just introduced to Raina last week and immediately followed her! Her feed is absolutely beautiful – the perfect mix of style, travel, food, and everyday life. She is also incredibly beautiful and has a really awesome vibe going. You can just tell from her photos and captions she's a very positive, radiant person. Her travels are truly swoon-worthy and will have you planning your next get away ASAP.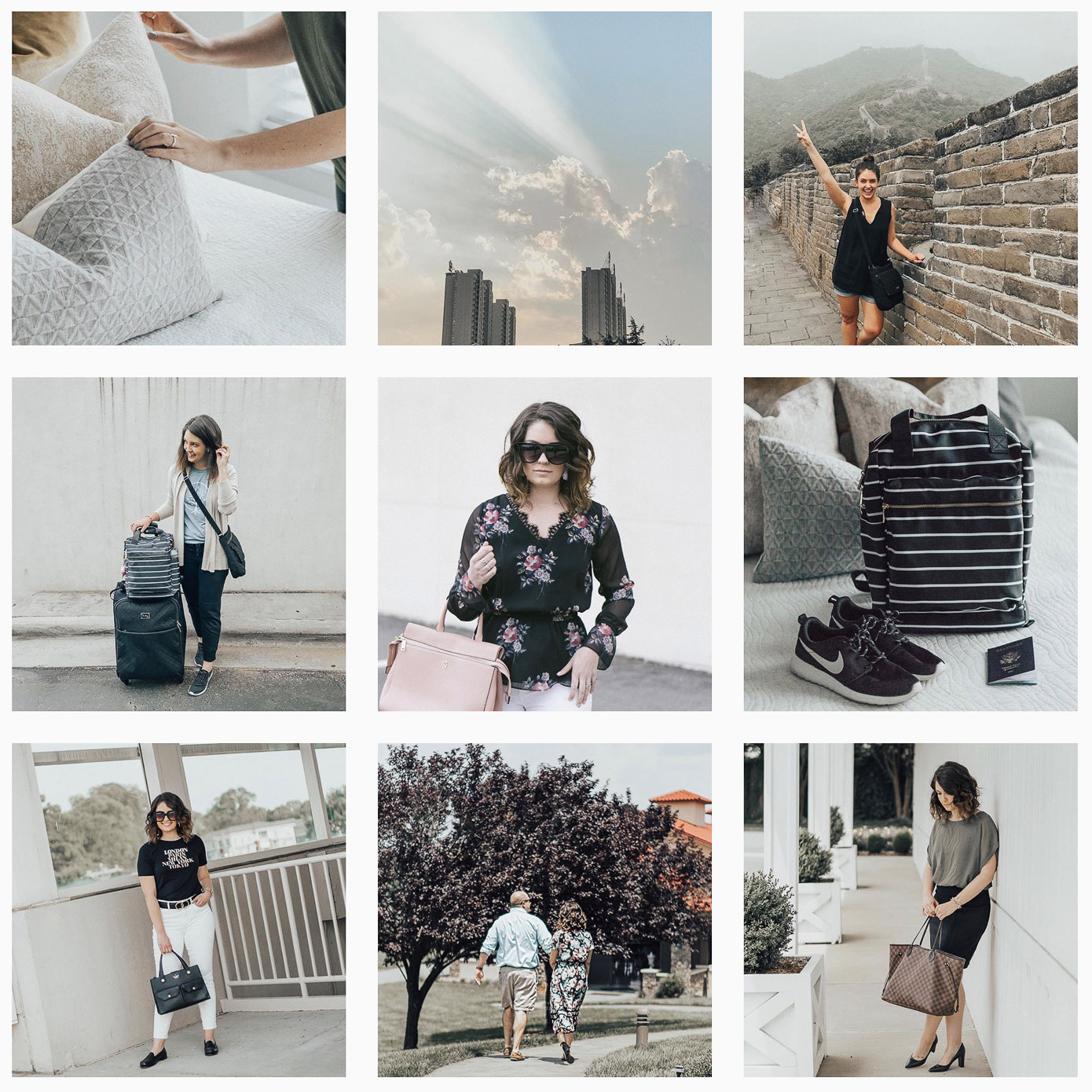 If you have followed along with me for any length of time, this one isn't a new face to you. This is my blogger turned real life BFF. Morgan and I may be best friends but are styles could not be more opposite. While I reach for blues, greens, pinks, and whites with feminine vibes, Morgan gravitates towards black, grays, white, and browns with chic, modern touches. So if you're more into darker hues and classic looks for work and play, Morgan is your gal!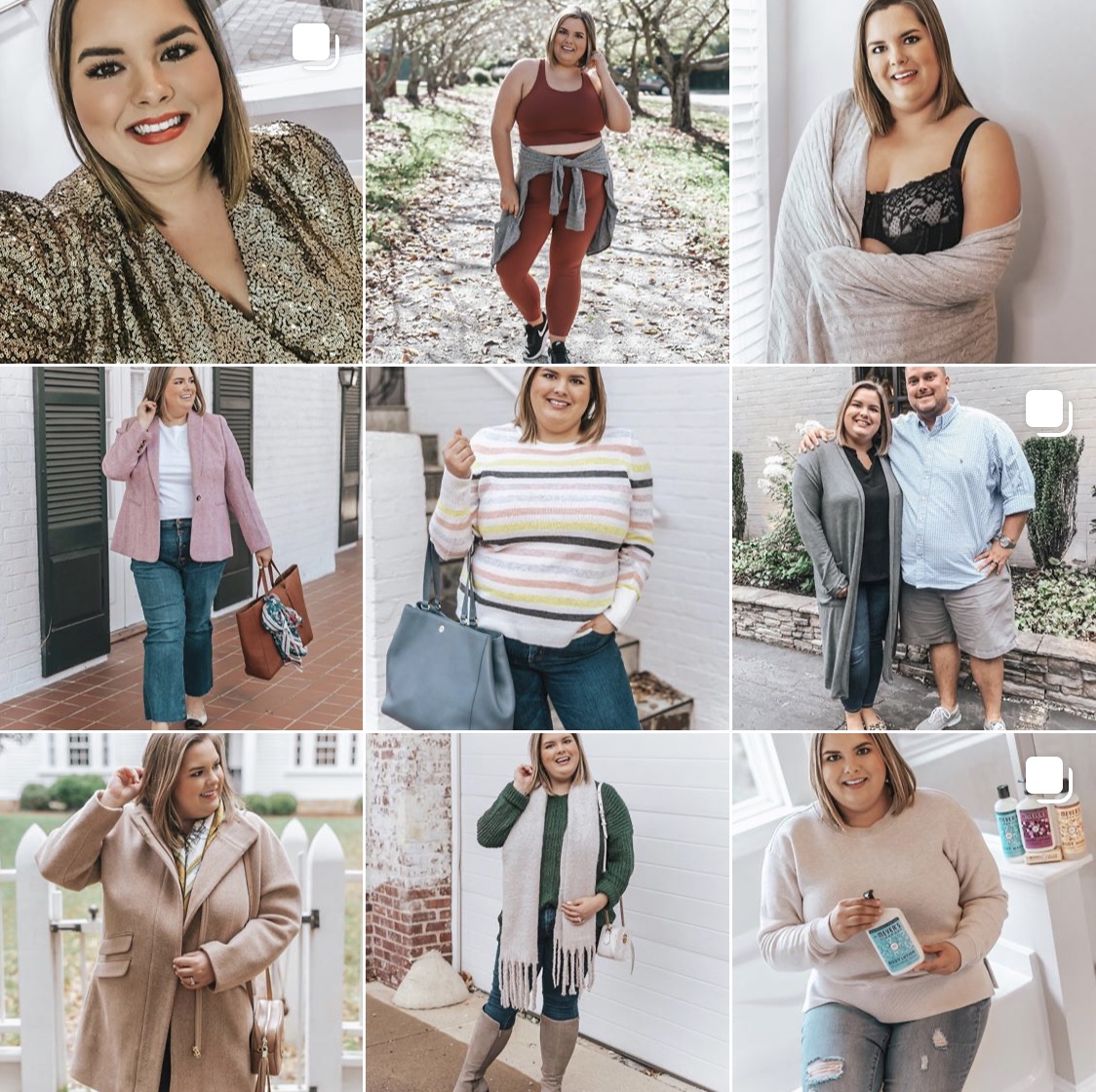 Sarah is another blogger I have been friends with since almost the beginning. She is truly a southern sweetheart and such an amazing friend to have! On Sarah's account you will find body positive fashion, beauty and lifestyle content.. Sarah and her husband are currently living the #camperlife and sharing some fun upgrades they're making plus what it is like to live life on the road!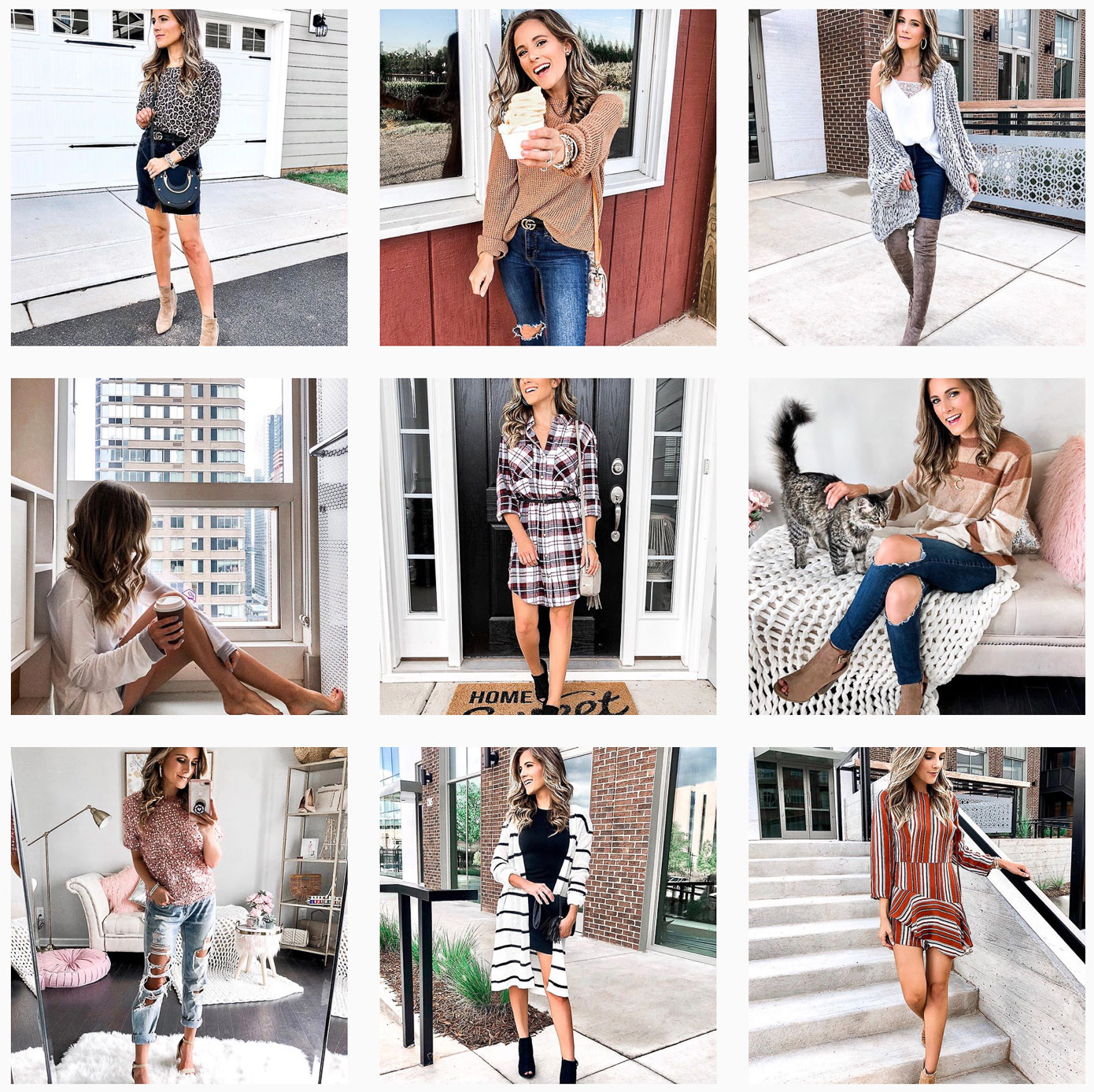 10. The Dainty Darling @courteink
Courtney and I have been friends since the beginning. And by that I mean, since I came into the blogging world. Crazy to look back at where we started and where we are today! Courtney showcases awesome elevated every day style for the petite gals of the world! And occasionally shares sweet snaps of her mini me, seriously, she's the cutest!