A highly requested honest RTR unlimited review after using the service for a month.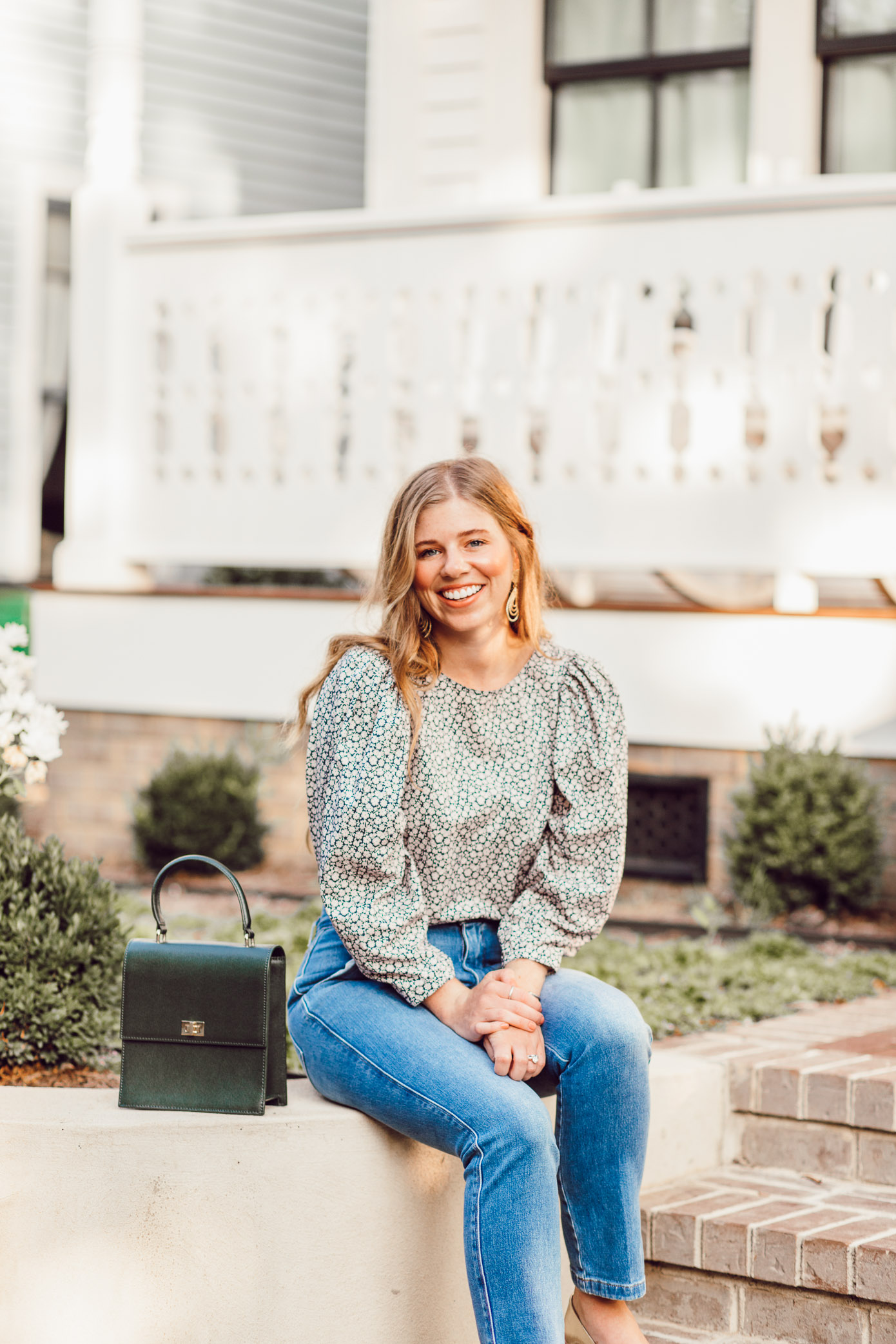 Happy Friday! I hope you have had an amazing, productive, and quick week. To be honest, this week has gone incredibly slow for me but I'm not upset about it one bit. Which is a change haha. However, I have had a super productive week and crossed SO many items off my to do list and even gotten ahead a little. Therefore, I am feeling good and pretty happy it was a "long" week! 
Today, I am very excited to share an honest RTR unlimited review.  I have used Rent the Runway several times for special occasions (holidays, weddings, and other special events). Every time it's been a really great experience so I was pretty excited when the opportunity came to give their Unlimited membership a try! After trying out the membership for a month, I'm here to give you an honest review and share my experience. 
What is Rent the Runway Unlimited?
RTR Unlimited is a monthly membership that allows you to choose four items at a time from Rent the Runway's vast collection of designer pieces ($50,000 in designer clothing to be exact). These four items will be sent directly to your front door in a garment bag. You can then wear and keep for however long you'd like or send back and swap out for something new, at any time. 
The 2-day shipping is included in your monthly membership fee ($159) as well as dry cleaning. 
The membership is monthly and can be paused or cancelled at any time. No commitment or cancellation fee. 
What I rented
Since my month ran August 20th-September 20th I was all about trying out items for the fall season. This helped me figure out what I loved and also what I wasn't a fan of. Additionally, I could see what pieces I found myself reaching for more often and wearing several ways vs. those I wore once and that was that. 
First Order
Loeffler Randall Maya Woven Shopper Tote
Absolutely my most worn piece. I carried this handbag every single day I had it. Truly couldn't have loved it more. The quality is amazing! Also, what I didn't realize when adding to the shopping bag on Rent the Runway, is that the lining (adorable blue and white striped fabric) would be removed if you just wanted the woven leather part. Recommendation: YES
Another favorite I wore lots! You can see two examples below: once over the cloud dot midi dress (rented) and another draped over a basic tee paired with the wrap skirt (rented). I also wore it with joggers and another time with tucked into the wrap skirt. There are reviews on the site that it is itchy and honestly didn't find that to be the case. Recommendation: YES
Rebecca Taylor Stripe Wrap Skirt
Oh my hear this skirt! Truly prettier in person than how it is displayed on the RTR site. The perfect piece for transitioning between seasons. It has some weight to it but isn't very heavy and as you see below, really opens up. Aka this skirt is not meant for windy situations, it will open up on you. That is the only think I didn't 100% love about this skirt. Another piece I wore a couple of ways, with a chambray, a basic white tee, and a sweater (the one above). Recommendation: YES
Kate Spade New York Cloud Dot Midi Dress
I instantly fell in love with this dress when seeing it on the Rent the Runway site. Immediately I thought of wearing a sweater over it or pairing it with a denim jacket. Once I found the sweater mentioned above, I was sold. Upon trying on, I was pretty disappointed. The pull across your chest is real! Even though the dress fit perfectly everywhere else, it pulled across my chest and the buttons looked like they'd pop at any second. If I went up in size the dress would have been too long and the armhole would have been too large. Recommendation: NO
You'll notice I had one less piece in this order and that is because I opted to keep the Loeffler Randall Maya Woven Shopper Tote. That is how much I loved it!
Second Order
Christian Pellizzari Blue Plaid Cropped Pants
These were one of those fun, trendy pieces I wanted to try out. Unfortunately, I choose the wrong size and they were too small in the bum. I am typically a 2 or a 4 and opted for the 2 since they are wider, should have went with the 4. However, they may have been too overwhelming in the larger size. I believe these pants are made for slightly taller gals (I'm 5'4" for reference).  And they may be one of those pieces you wear once and that is it! Recommendation: No
It was love at first sight with this coat. I mean, I HAD to have it! So you can imagine my disappointment when it came without the belt. Meaning I could not wear it, the belt is totally necessary. Still I tried it on and loved it SO much! May be a piece I end up purchasing. For reference, if you are between sizes I would choose the smaller size, it fits a little big. Also, it isn't a heavy trench coat, more on the lighter side. Good for fall but wouldn't carry into winter. Recommendation: YES
Rebecca Taylor Lauren Poplin Top
LOVED this top! Had a hard time sending it back when the month ended. So pretty in person and one of those tops people compliment you on constantly! Seriously, I cannot count the number of compliments I received on this top. Another piece I ended up wearing several times, several ways. As you see in this post, I wore it with high waisted straight leg jeans. Additionally, with a navy mini skirt, white shorts, and white jeans. The fit is TTS and just an FYI it is a pretty thin top so once it cools a bit an additional layer will be needed! Recommendation: YES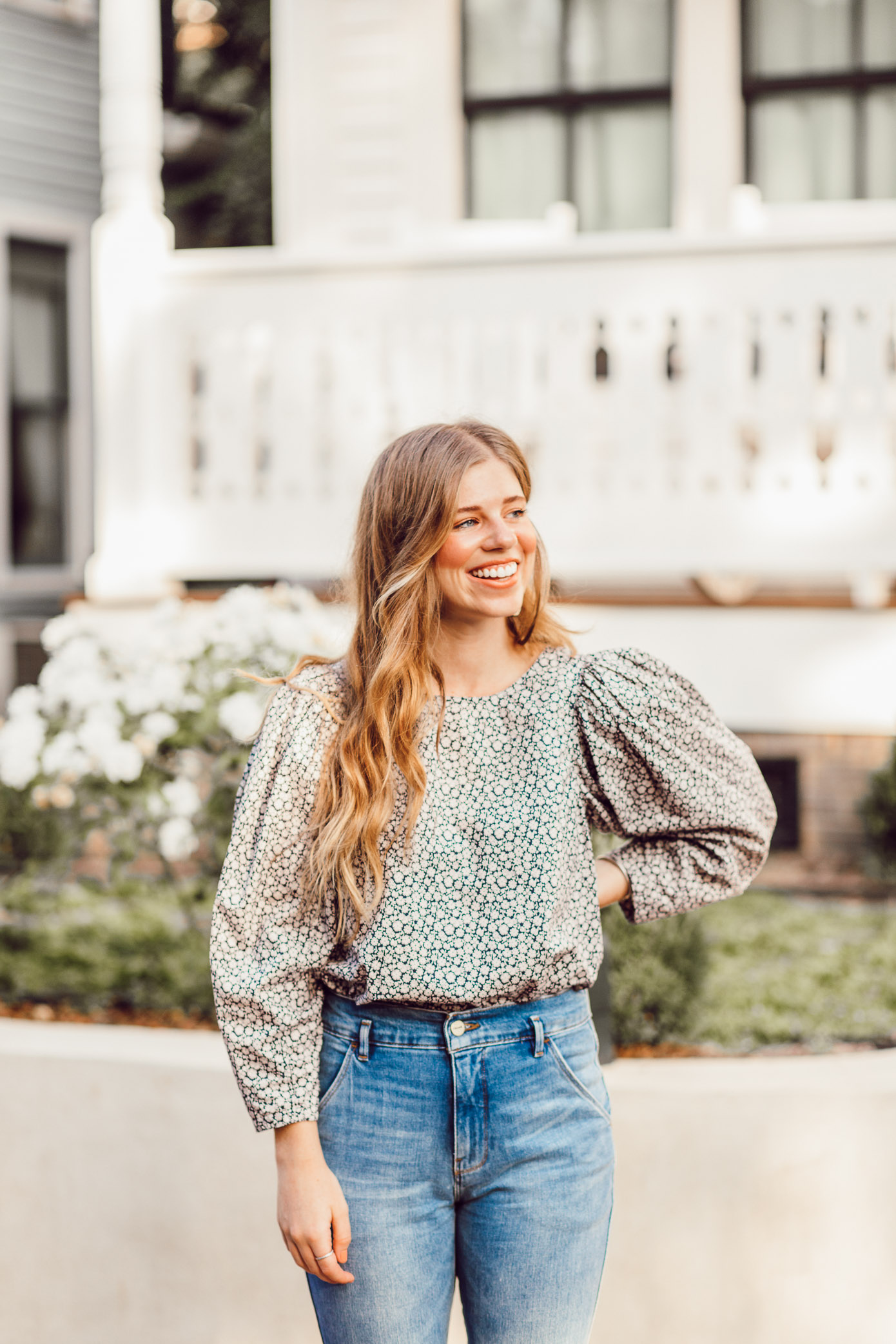 Pros
Try Out Trends
The membership is a great way to try out trends you haven't yet tried or have been dying to do so. With the membership you aren't committing to the trend 100% by purchasing an item, rather trying it out and seeing if it works for you body/shape and if it's something you'd end up wearing. A great way to find out if the trend is for your or not without investing a lot of money into it.   
Have Pieces for Special Occasions
Have an upcoming wedding? Work party? Special occasion with your family or significant other? Well with the membership you'll always have something to wear! You won't have the stress of running to the mall last minute or invest in a dress you'll never wear again. Plus you can wear fabulous dresses you wouldn't otherwise wear due to cost. Hello best dressed at every occasion! 
Can Save You Time and Money
As mentioned above, you can save time and money when a big event is coming up. No need to rush to the mall and the price you pay for membership ($159) is probably the same price or less than you'd spend for that one item for your special event. 
Additionally, save time all the way around if you're going to the mall frequently for new items for new seasons. If you're a big shopper, you'll possibly save money (if you break your habit and stick to RTR unlimited only or mostly) with the membership as you'll be getting new items all the time and feel like your shopping constantly! 
Wear Pieces You Wouldn't Normally Purchase
For me, this was a big one! In all honesty, I don't have the shopping budget to purchase Rebecca Taylor pieces but I LOVE her clothing. Therefore, the membership gave me an opportunity to try two of her items. I also now know her clothing fits me very well and is truly a favorite of mine, so if I do decide to invest in one of her pieces I know I'll wear it often and love it! 
More Outfits
With the option to swap pieces as often as you'd like, you have the ability to create and wear a lot more outfits than you may have otherwise been able to. Plus, you're at least getting four new things every single month so that's giving you a lot of outfits just right there .
Cons
No Back Up Sizes
As mentioned above, this was an issue for me. I ordered the wrong size in one item and due to that, one piece out of my four was unwearable. Which was quite the bummer! Since you're mostly renting pieces and brands you've probably never worn (at least at the beginning) you don't exactly know what the right size for you is. So this can really cut into the number of pieces you get to wear out of the month of your subscription if items are too big or too small. 
Pro Tip: pick brands you know work for you or start trying knew ones and once you find a few that work, stick to them. I did this with Rebecca Taylor.
Exchange Process
This was my biggest piece of feedback for Rent the Runway. The process of getting and returning pieces is pretty lengthy. I ended up only getting two orders in due to this fact and would have really liked to do one more. 
Now the shipping is pretty good, as mentioned above your membership includes 2-day shipping. However, it then takes another day or two for the return to process and you having the ability to request additional pieces in place of those you returned. It also then takes them a day or two to ship the item to you, which then means two additional days for the shipping. So to recap that's six to eight days from shipping to receiving new items. That's a BIG chunk of your month. 
Pro Tip: When you receive your first order, immediately try EVERYTHING on. If something isn't the right size, has a weird fit, or you just don't like it, send it back that day or the following day. That way you can get those back while wearing what works and get another order to you stat! 
Keep this going, so there is always something coming and going. This will help keep a consistent flow of new items coming your way! 
Final Recommendation
Overall, yes, I recommend trying Rent the Runway Unlimited! With that, I will say I think the best and most productive way to use it would be once each season. Ideally, the first month of each season (April/March, May/June, September, November). That way you can find out what it is you love and the items you can live without. That way you know what to invest in and what to save money on.
Another great way to use the membership is during wedding season – May/June and September/October. Those are high wedding seasons with lots of events so it would be a great time to utilize the membership. Be the best dressed guest at every occasion and only pay the price you would for one dress, for one occasion. If you decide to sign up use code LOUELLAPERK40 to get 40% off your first month of RTR Unlimited​.