Let's talk fall statement sleeves! Some of the cutest options out there and how to style them for the upcoming season!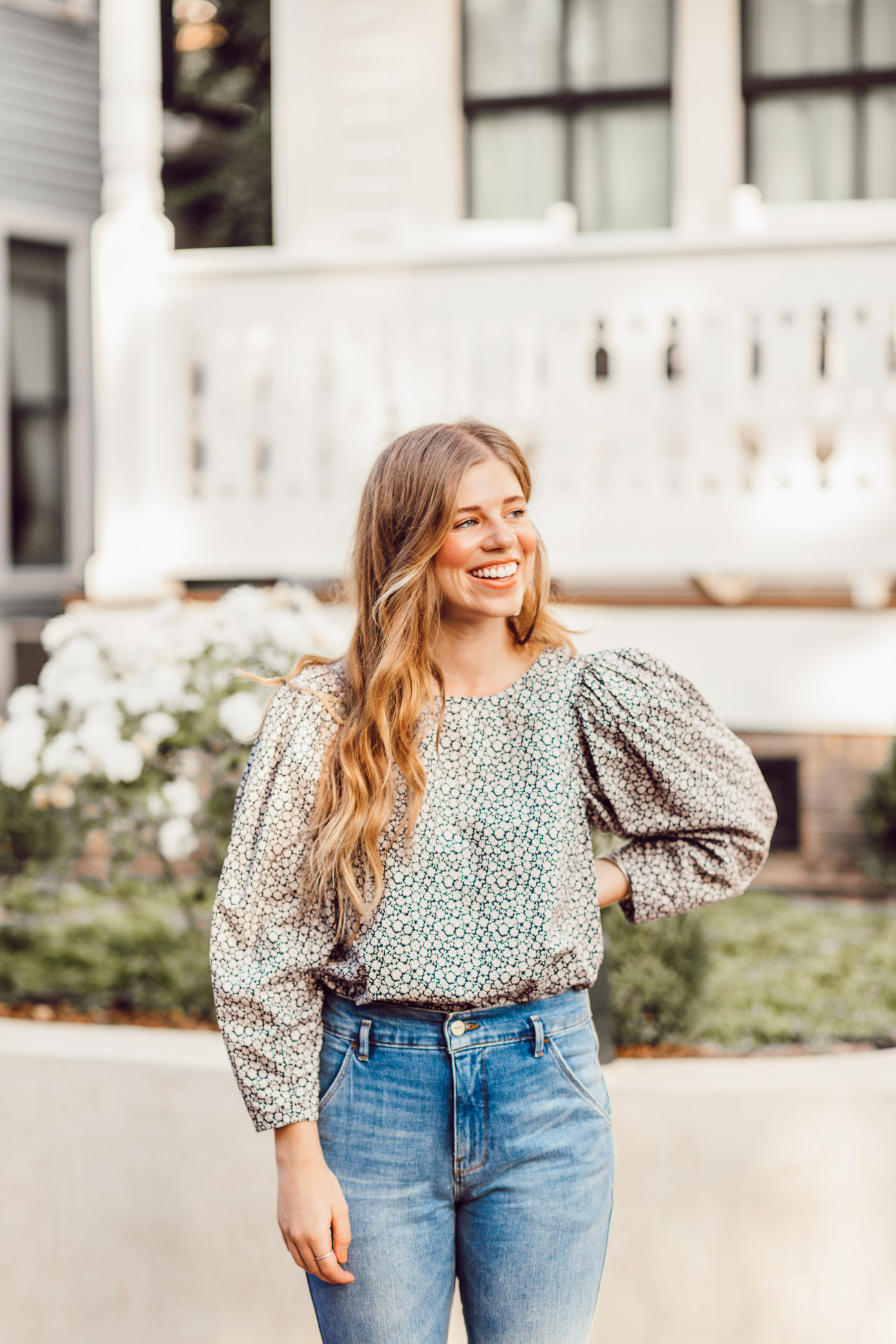 After taking unexpectedly taking yesterday off from blogging (had too much to catch up on), I'm back with one of my favorite I have worn recently! I have briefly mentioned Rent the Runaway Unlimited a little here and there, well this is another piece from the service. And my new favorite!
Friday I will be sharing photos from all the looks I created with pieces from Rent the Runaway Unlimited. As well as my experience using the service, so be sure to check back Friday morning if you're interested in hearing more about it! And if you're wanting to sign up ASAP, use code LOUELLAPERK40to get 40% off your first month of RTR Unlimited.
Anyways, this Rebecca Taylor blouse is my new favorite and I absolutely loved styling it! Since I had such a blast styling (and wearing) the blouse, I decided to showcase some fall statement sleeves available now. As well as a few tips on how to style them!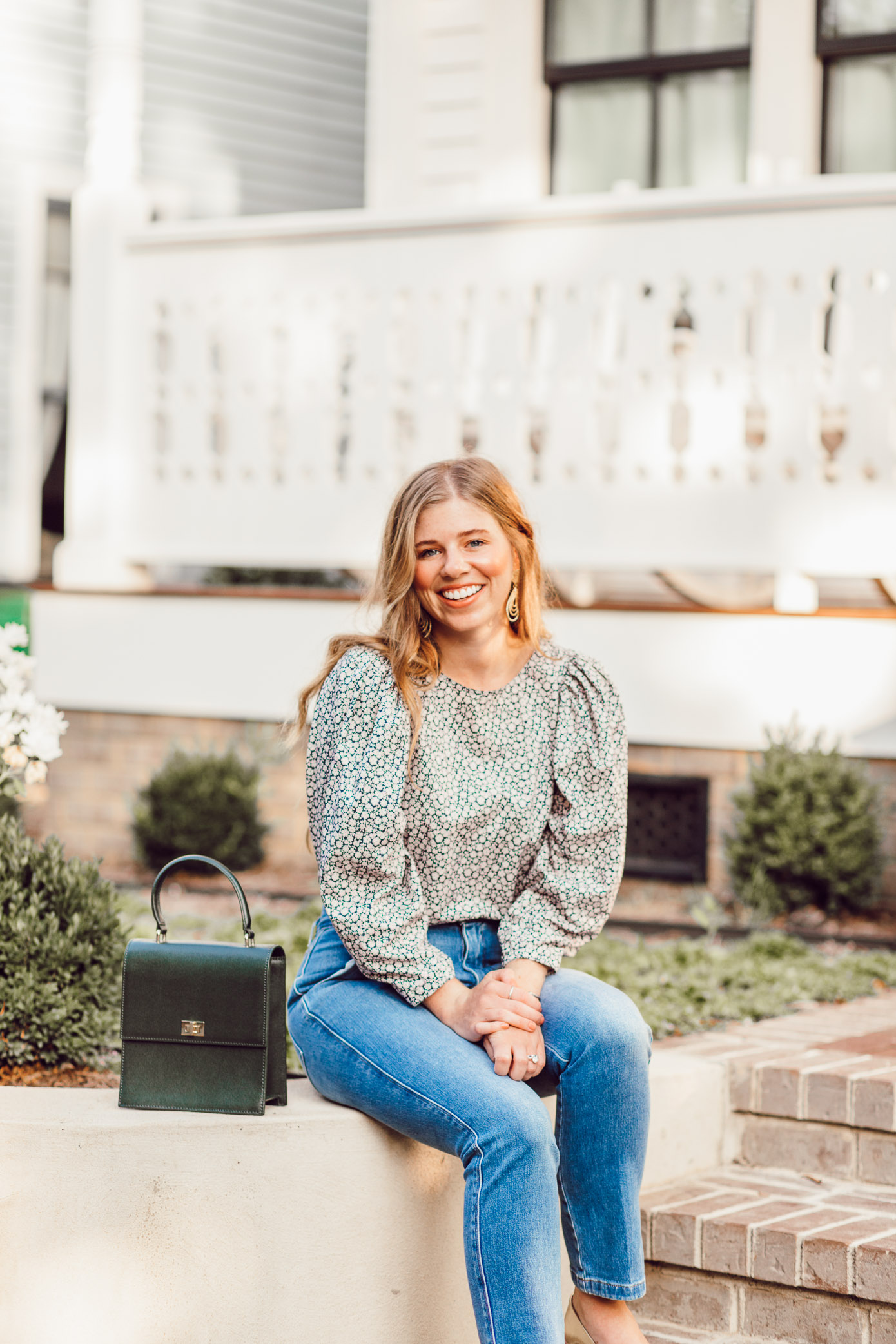 Shop Fall Statement Sleeves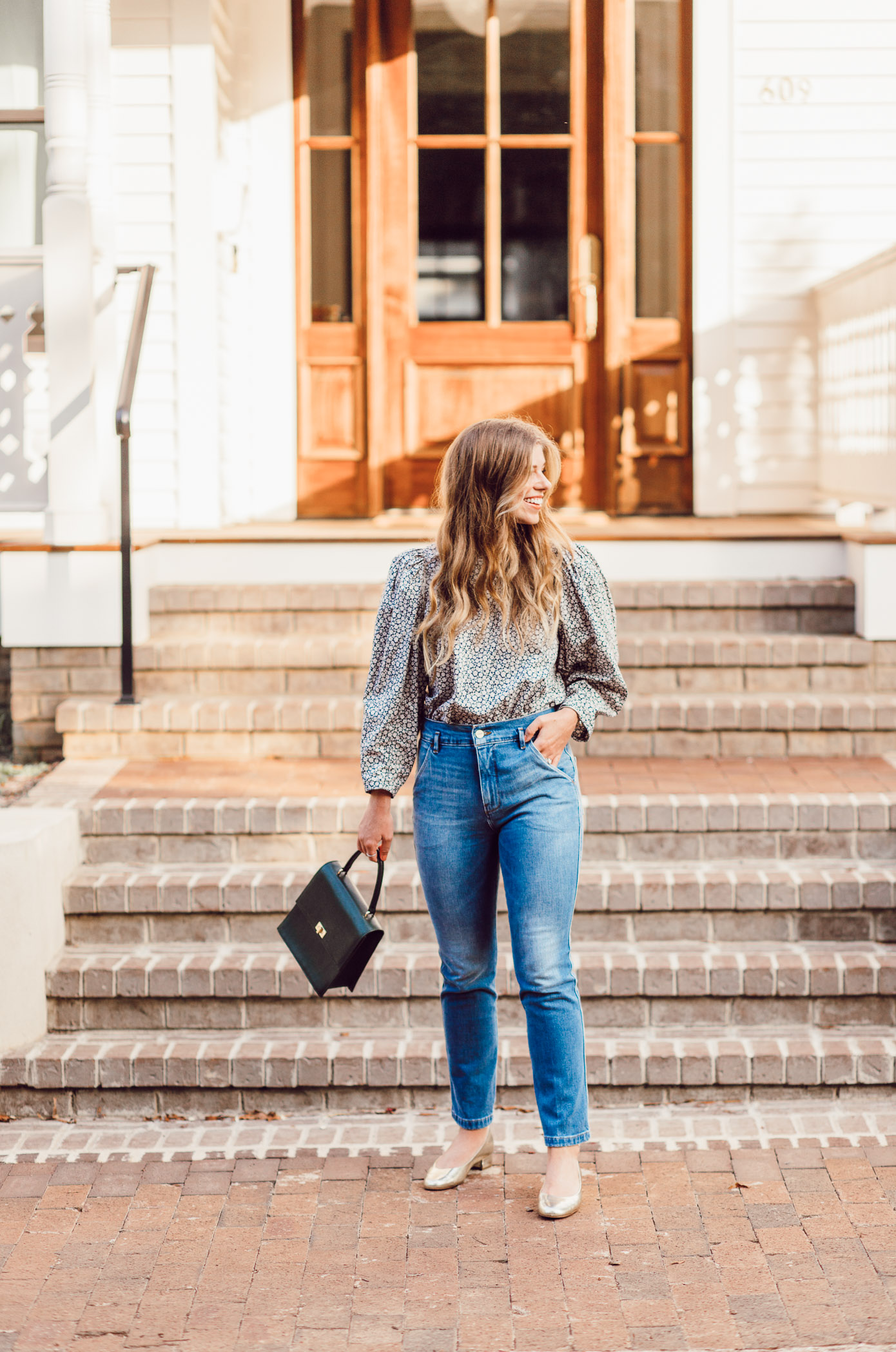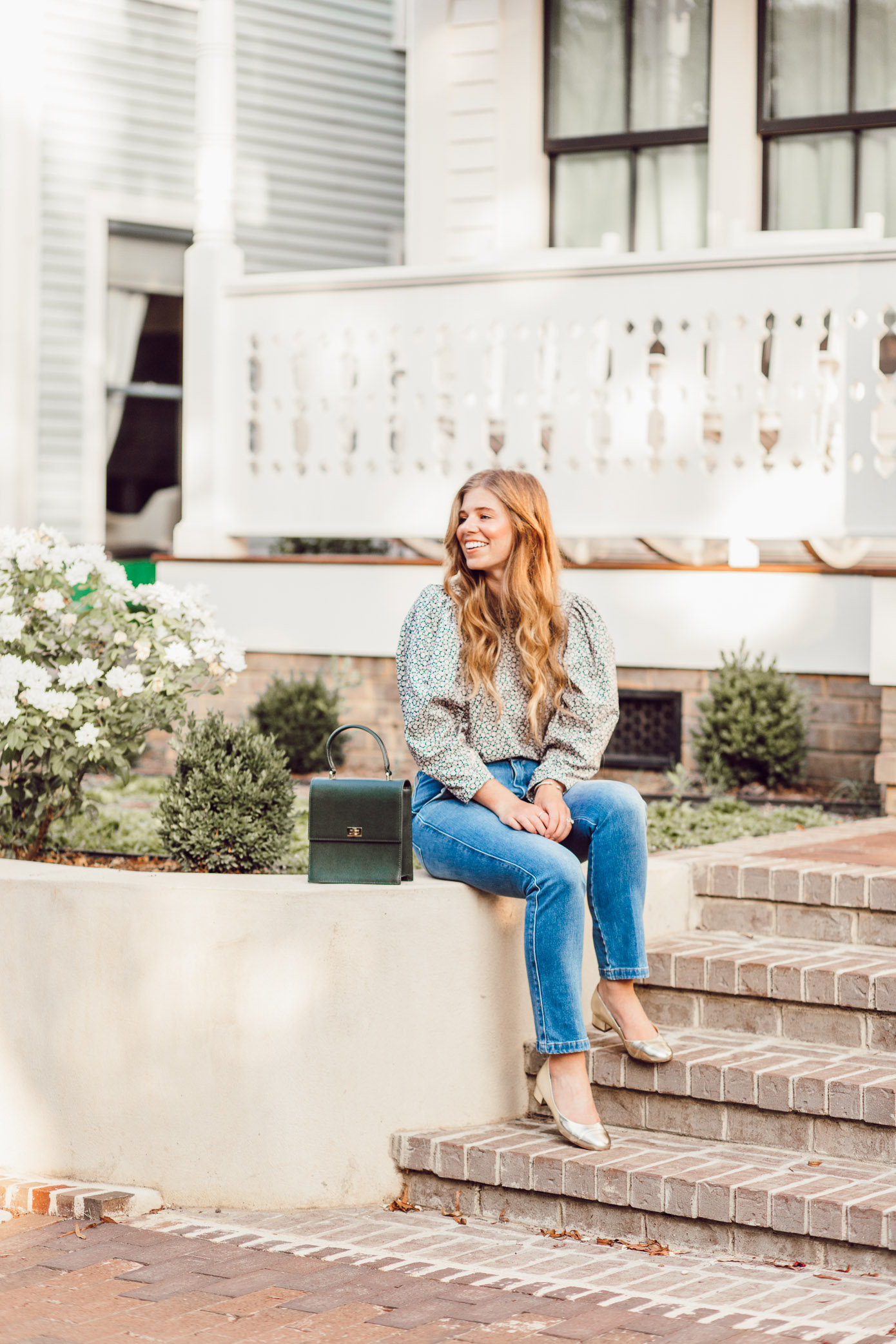 Find the Right One
What I meant by find the right one is, find the right one for your body shape and size. Statement sleeves can quickly overwhelm your body if you petite. So start small and work your way up, see what kind of statement sleeve works for you.
On the opposite send, if you're tall and slender, you might have the ability to play with more voluminous statement sleeves. So maybe start big and work your way down (if even needed).
Example:
for me, I've found statement sleeves that have the volume at the shoulders and cinch in at the wrist work best for me. And if I want a bell sleeve, well then it better be three quarter sleeves. Otherwise it's slightly overwhelming and doesn't look very well proportioned. 
Balance
Wearing statements sleeves definitely requires some balance! No I don't mean the type of balance that occurs when you stand on one leg. But rather balance of what you wear on the bottom half of your body. Since the sleeves are providing the statement and volume, you need something to keep your shape and proportion out your look. 
Opt for skinny or boot cut jeans (or chinos) if you're going with mid to low rise. If you're wearing high rise jeans, you can go with flared denim. Just make sure they are slender through the thighs. 
Another great option is a fabulous skirt! Here you can add a little volume if you'd like to help balance out the volume of you sleeves. But always choose one that cinches in at the waist. 
Example: these fabulous flares, a preppy corduroy skirt, classic denim skirt, a pretty midi, or maxi skirt. 
Have Fun
My biggest tip for styling fall statement sleeves is to have fun! These tops are all about having fun and seriously, they are a blast to wear. So style them how you love and rock them girl friend!