With fall right around the corner I know we're all itching to get the season started so I thought it would be fun to share 5 ways to get in the fall spirit. While also styling olive green jeans for the season!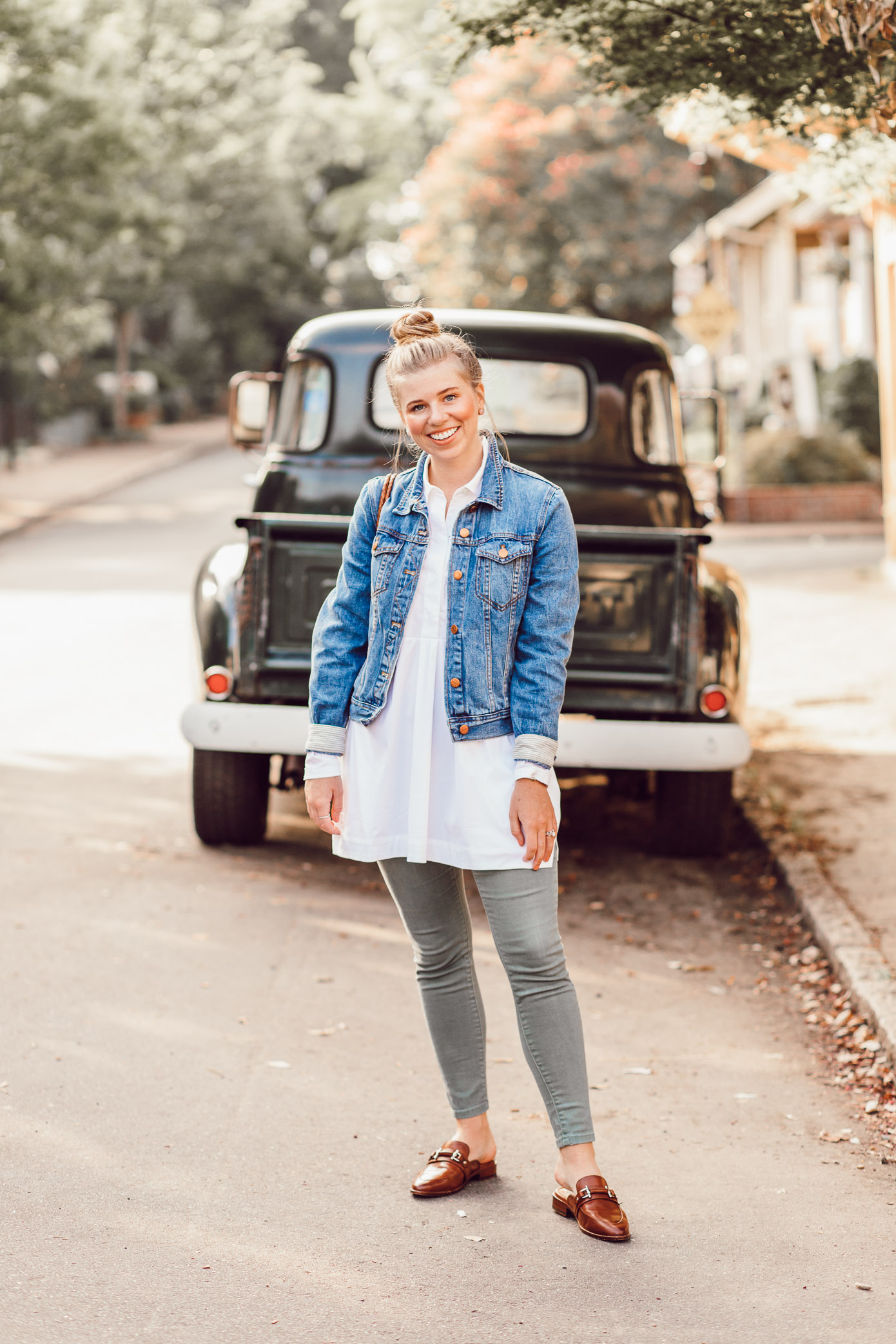 First, I have to be honest, this look came to gather super last minute and this scene for these photos was not planned, instead happened due to other looks shot at the same time. And hand downs, from the four looks we shot this day, this one is my favorite. One because this is basically a go to combination for me every day of fall. Two because this truck could not have gone with my look better! 
Also, fun fact Joshua and I want an old chevy truck like this when we're old and retired. We plan to cruise around in it on date nights! With a bench seat I can be all cuddled up next to him. My ideal situation. So until then, I'll just take photos in front, beside, and on top of one of them. 
Okay, now onto the real topic of today's post…five ways to get in the fall spirit ASAP!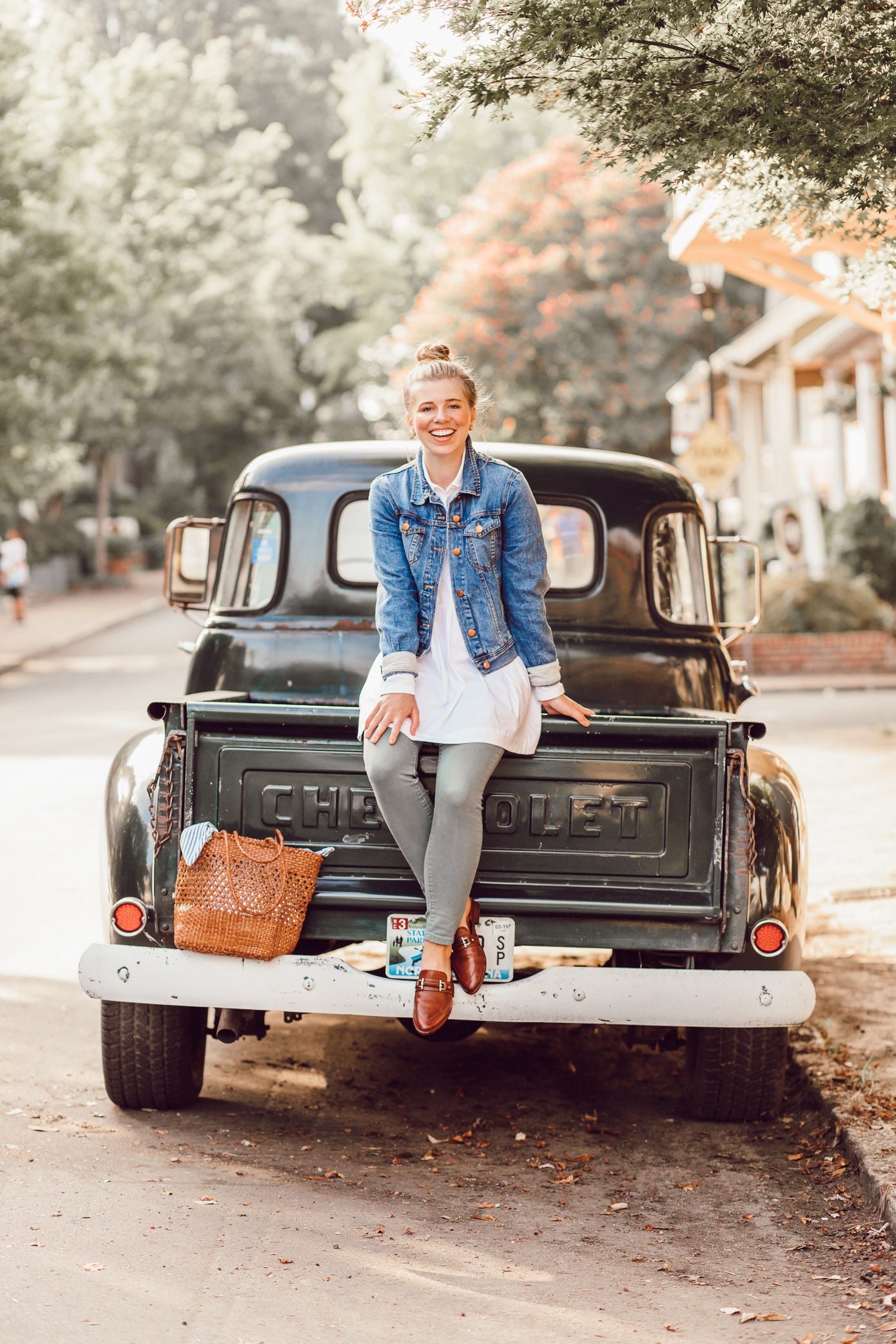 5 Ways to Get in the Fall Spirit
Visit a Pumpkin Patch and/or Corn Maze 
A very obvious choice, I know. However, you can't help but feel all of the fall vibes when walking around a pumpkin patch or finding your way out of a corn maze. Either way you're surrounded by basically all things fall! So put on your hunter or bean boots and get out there!
Purchase Fall Inspired Candles
The easiest way to have your house smelling like fall all day long! A few of my girl friends are all about pumpkin, cinnamon pumpkin, and cinnamon apple candles. They already have them filling their homes with the fall scents. I'm thinking this flannel candle needs to come home with me. 
Visit Trader Joe's and Pick Up All Things Pumpkin 
Can we all agree that Trader Joe's has the WIDEST selection of pumpkin flavored items? From cookies to pasta to granola, tortilla chips and so much more! So go pick up a variety and find your favorite! Incase you can't decide what you have to have and what you should skip, last year I did a review on a variety of Trader Joe's Pumpkin Products.
Fall Home Decor 
Surround yourself with fall decor! Think buffalo check throw, pumpkin shaped candle, autumn wooden box sign, pumpkin spice coffee mugs, gather pillow, and/or acorn cookie jar (is this not the cutest?). Also, fresh pumpkins are always a good idea. Love the white pumpkins for indoor decorating. 
Go Apple Picking
Often times when you go apple picking that also means you have the opportunity to have apple cider and apple cider donuts. Is there anything more fall than that? I truly don't think so! 
Joshua and I did this a few years ago. Picked a few apples and then indulged in apple cider slushies with apple cider cookies and donuts. Absolute heaven y'all!
Bonus: Purchase that new coat you've been eyeing. We all know we itch for a new coat every fall season. And y'all there are SO many good ones out there right now! So kick off the season (a little early) and purchase you're favorite so you're all ready when the cooler temps arrive. I just picked up this suede moto jacket and am eyeing this stunner.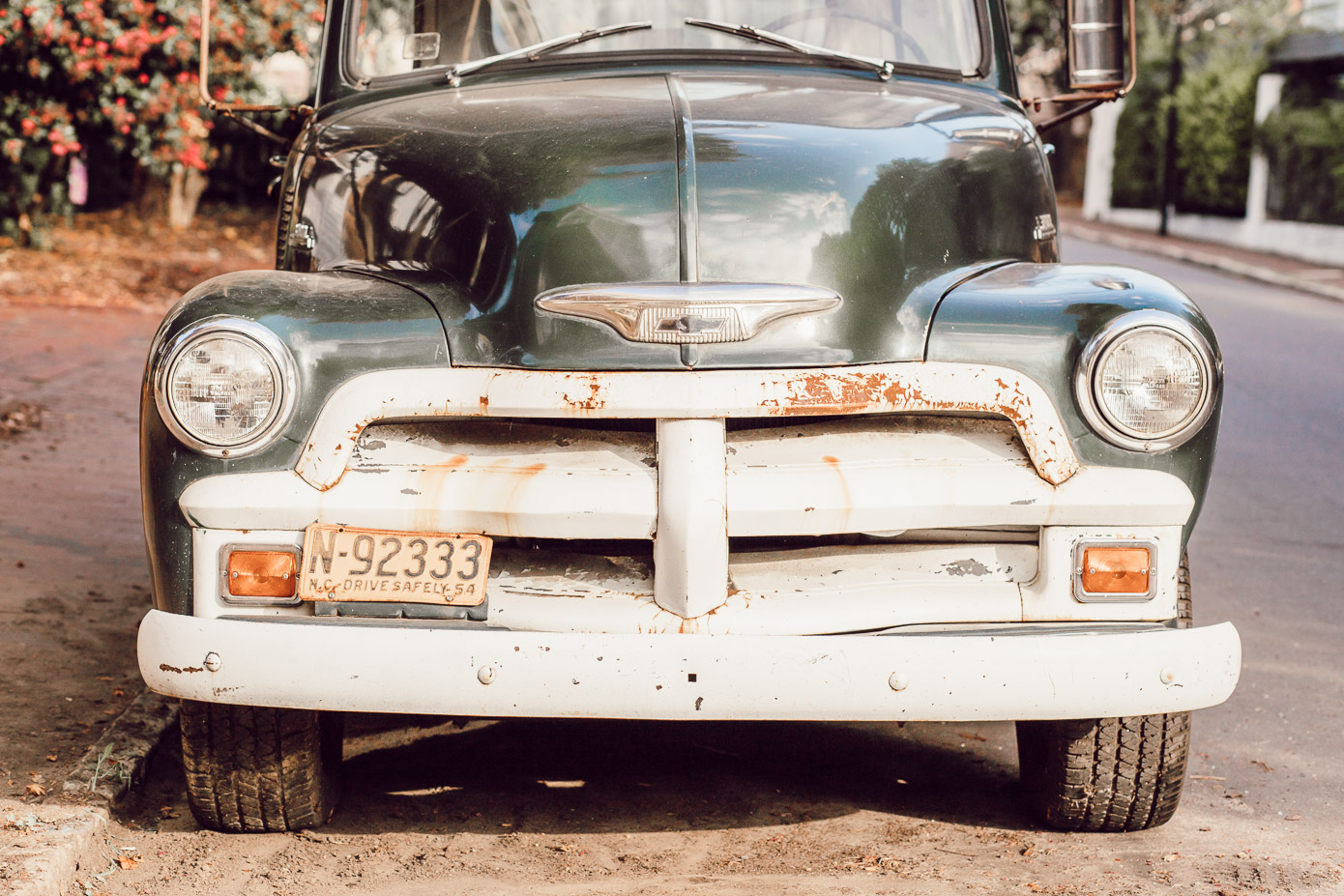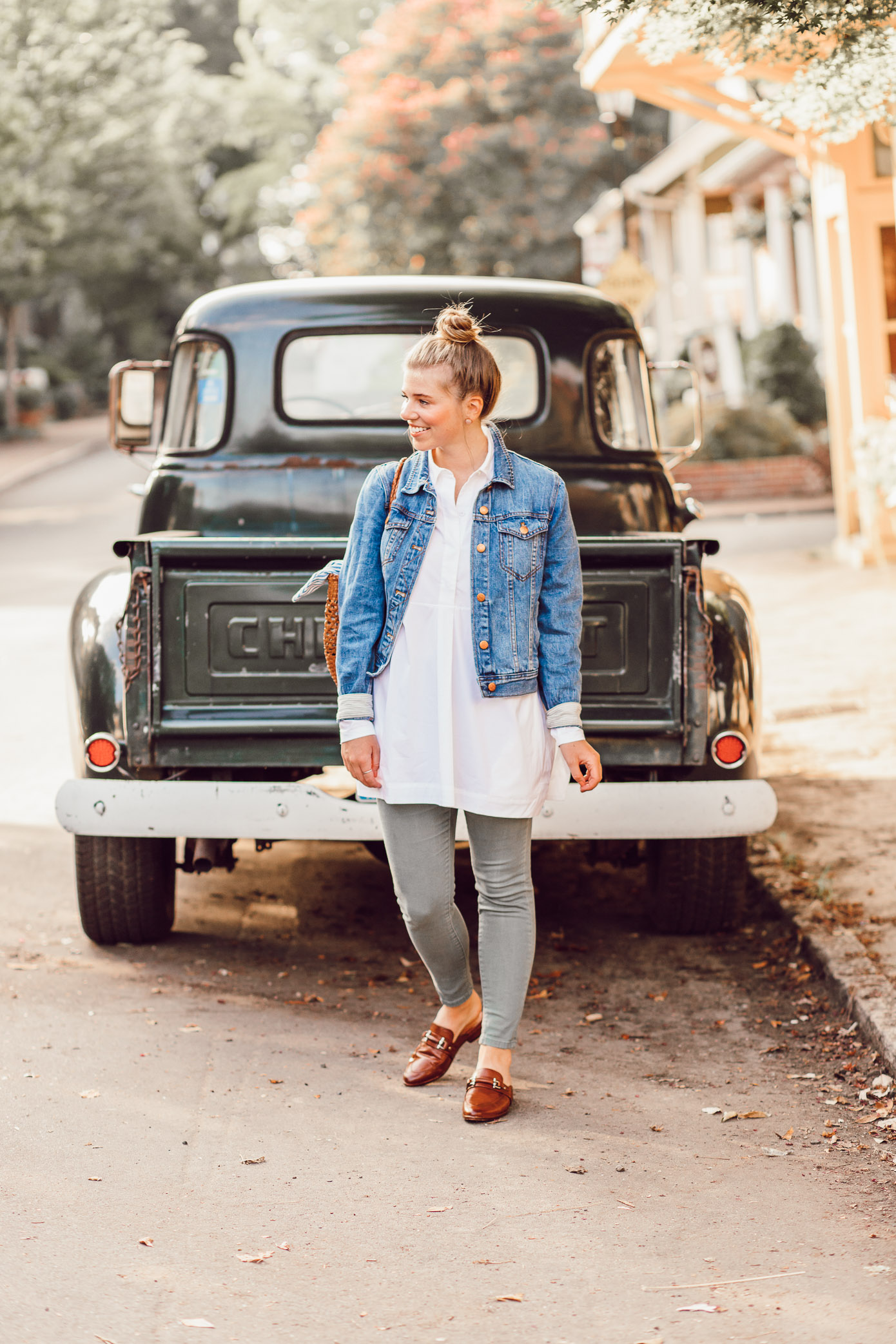 Just after writing this post I'm feeling in the fall spirit and now cannot wait to fill our home with some fall scents and decor! What is your favorite way to get into the fall spirit?
For more fall style inspiration, check out recent fall inspired styled posts.