Sharing a recap of Tillamook Melty Fest at Hello Sailor  – get ready to drool y'all!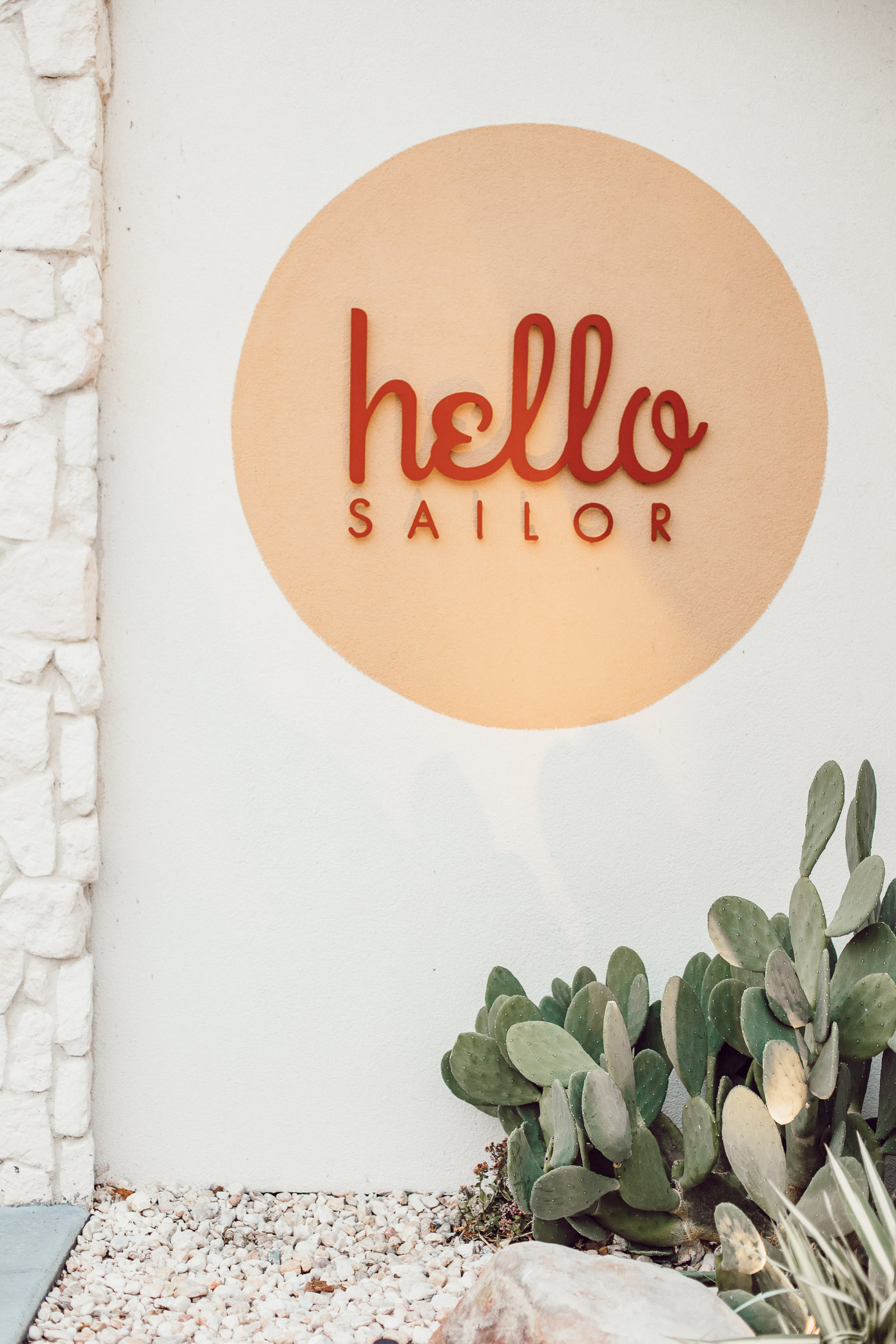 Let's be honest, we all love cheese and ice cream! I mean, what's not to love? So an event filled with the two, sign me up!
Earlier this week, I had the opportunity to attend a chef-led tasting experience at Hello, Sailor to celebrate Tillamook coming to Charlotte. This event, Melty Fest, included five chef stations. Each with unique cheesy dishes, featuring Tillamook's award-winning cheddar. Along with several incredible passed appetizers that also incorporated Tillamook's award-winning cheddar.
About Tillamook
Before I dive into all of the amazing dishes served at Melty Fest, let me tell you a little about Tillamook. Tillamook is a farmer-owned dairy co-op that started in Tillamook, Oregon. As if creating the absolute best dairy products, from cheese to ice cream (and so much more) wasn't enough, Tillamook also makes doing good a priority. By that I mean, doing good for their community, their consumers, their farmers, and their employees. Working with this company over the last month has been an absolute dream. It is so easy to see that they're passionate about what they do and they truly do care about each person they come in contact with! If you want to find out more about Tillamook and their story, you can do so here. 
Now let's talk about the yumminess that was Melty Fest…
The Passed Apps
Tillamook White Cheeddar, Neese's Sausage, and Heirloom Tomato Pie by Joe & Kathy Kindred of Kindred 

Sesame and Tiallmook Sharp Cheddar Biscuit with 20 month Benton's Country Ham, Dab o' Benne Seed Duke's Mayo by John Fleer of Rhubarb 

Olive Oil Marinated Tiallmook Colby Jack, White Anchovy, Nicoise Oilve, and Jalapeño Cornbread by Elliott Moss of Buxton Hall Barbecue 

Pardon and Tiallmook Sharp Cheddar Croquetas by Matthew Kelly of Mateo Tapas 

Charcuterie Board featuring a variety of Tillamook cheeses by Craig Deihl of Hello, Sailor
My personal favorite of the pass apps was actually tie between the Tomato Pie by Joe & Kathy Kindred and the Ham + Cheese biscuits by John Fleer. The two were absolutely amazing! I'm honestly drooling thinking about both of them right now.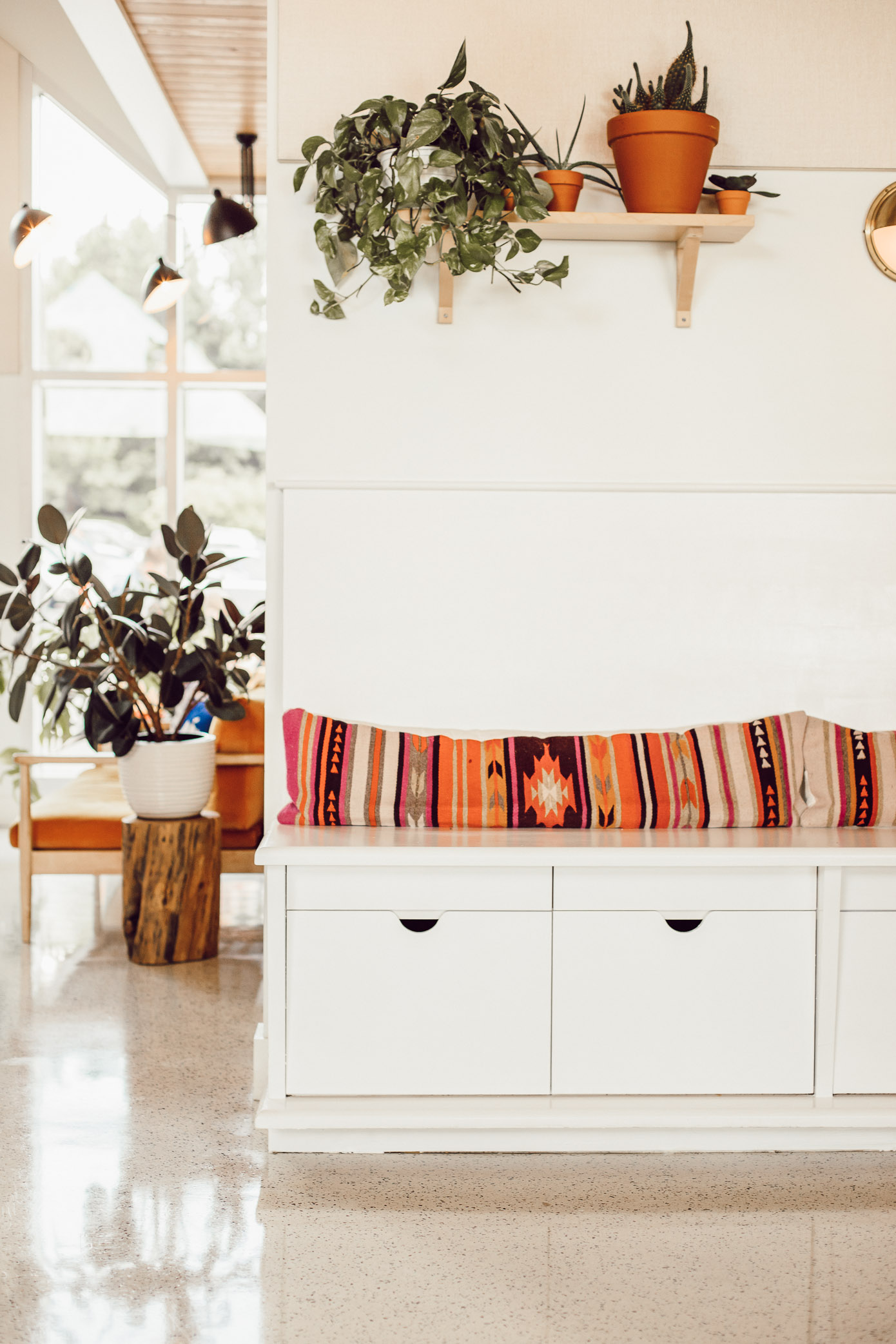 The Chef Stations
Whole Hog BBQ with smoked Tillamook Mac & Cheese by Elliott Moss of Buxton Hall Barbecue 

Peg's Summer Squash Casserole  by Matthew Kelly of Mateo Tapas

Hushpuppies, Shrimp Calabash, Blue Cornmeal-Crusted Catfish Snackwich with Spicy Crab May and Crinkle French Fries by Joe Kindred 

Shelling Bean Succotash, Okra, and Tomatoes by Craig Deihl of Hello, Sailor

Tamale Pie – Tillamook Triple Cheddar Shreds, Pepper Mash Peppernata, Confit Tomatoes, BBQed Field Peas Farm & Sparrow Polenta, and Charred Tomatillo Salsa by John Fleer of Rhubarb
For the chef stations, I had a clear winner for my favorite, the Shelling Bean Succotash by Craig Deihl. The combination of flavors was incredible and fun fact, I don't typically love Okra but Craig changed my mind with this tasty dish!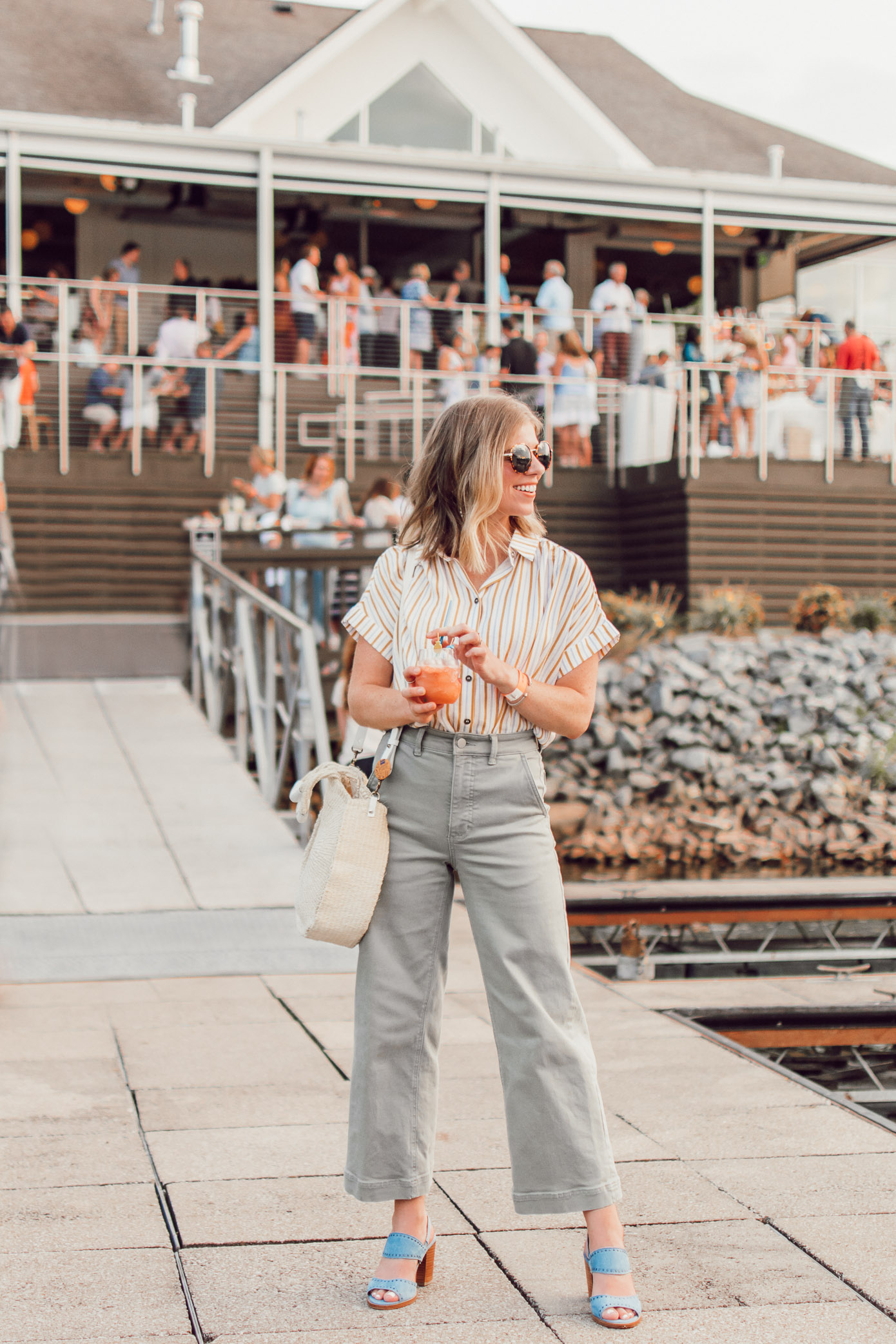 To finish off the evening, Tillamook ice cream was served! Oh my heart do I love their ice cream. Joshua and I have had at least a scoop every day since we originally shared a test taste via Instagram stories (find it under my Melty Fest highlight). We are so hooked! Oregon Strawberry for him and Tillamook Mudslide for me. We have also tried Old-Fashioned Vanilla, Chocolatey Chip Cookie Dough, and Cookies & Cream.
Melty Fest was one of the coolest events I have ever had the chance to attend. Tillamook truly thought of everything. Including the perfect location to host the event, amazing food, fun decor, an awesome goodie bag, and a crazy fun atmosphere. If you have the opportunity to attend an event hosted by Tillamook I would recommend making it happen! Don't pass up the opportunity!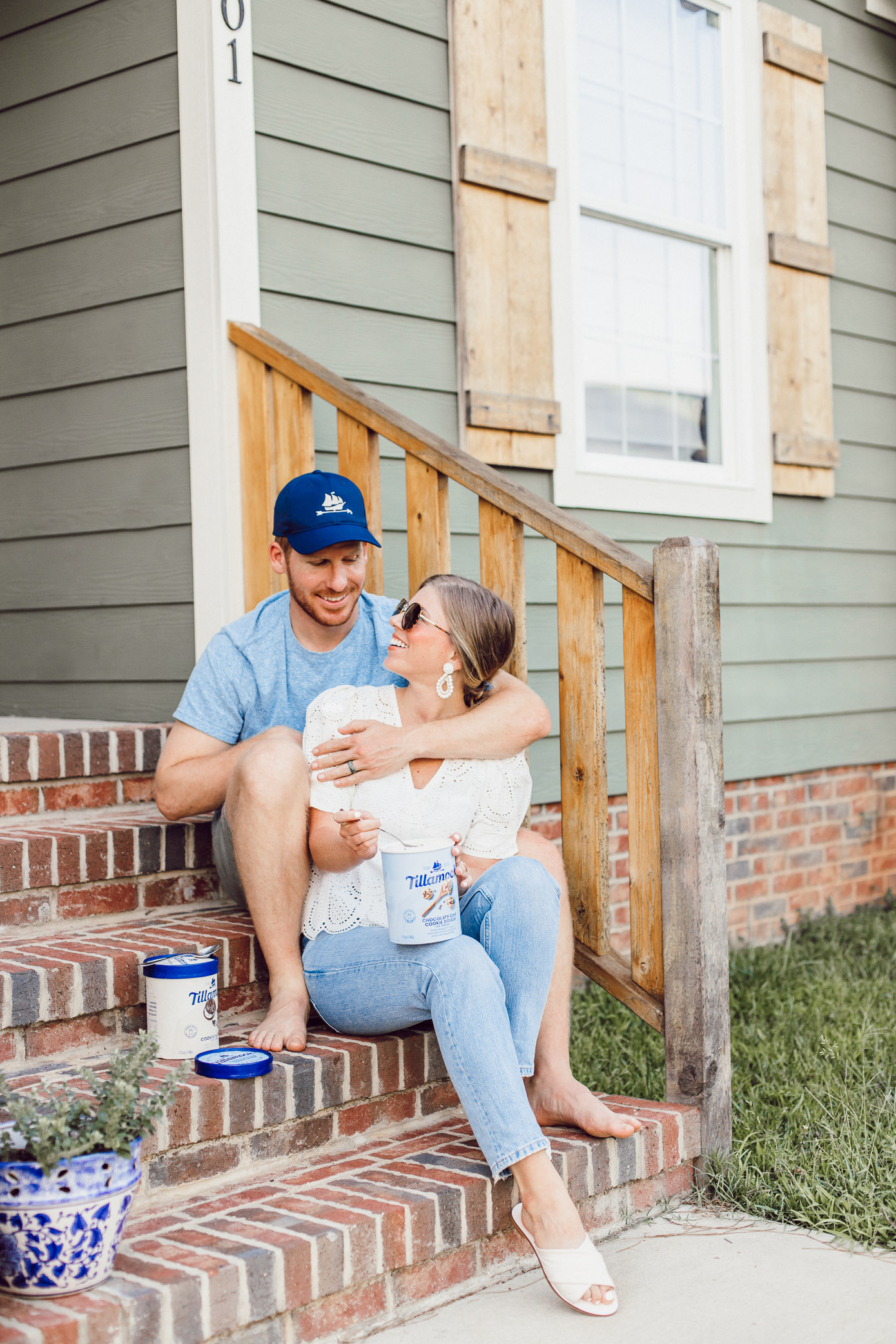 If you weren't able to attend Melty Fest, don't fret! Find out where you can buy the Tillamook products used in these yummy creations and other Tillamook cheese + ice cream products here.
Additionally, I'm sharing an amazing recipe inspired by Hello, Sailor's Cheesey Crab dip that uses Tillamook cheese for you below. That way you can whip up something yummy for yourself right at home!
Joe Kindred's Cheesy Crab Dip
2019-08-06 08:35:56
Ingredients
1 Pound Lump Crab Meat
1.5 pound Cream Cheese, Room Temp
1 TBSP Tarragon, chopped
2 TBSP Parsley, chopped
1/3 cup Meyer Lemon Juice
1 TSP Smoked Paprika
1 TBSP Salt
2 TSP Ground Black Pepper
1/2 Cup Sour Cream
1 Cup Tillamook Medium Cheddar Shreds
2 Cups Diced Roasted Red Peppers
2 TBSP Texas Pete Hot Sauce
1 TSP Worcestershire
1 TSP Soy Sauce
1 Cup Crushed butter crackers
Instructions
In a stand mixer with the paddle attachment start mixing the cream cheese on low speed. Mix 2-3 minutes or until cream cheese is smooth and soft
Add the tarragon, parsley, meyer lemon juice (you can use normal lemon juice), smoked paprika, salt, pepper, sour cream, hot sauce, Worcestershire, and soy sauce
Strain any excess liquid off of the roasted red peppers (you can roast your own, but canned work just as well)
Add the peppers and cheddar cheese to the cream cheese mix
Remove the bowl from the mixer and fold in the crab meat into it using a rubber spatula
Place mixture into an ovenproof baking dish and bake at 350 degrees until the mixture is hot throughout and bubbly on the edges (about 8-10 minutes depending on your dish. It may take longer)
Cover the crab dip with the crushed crackers and bake for an additional 4 minutes
Serve with crackers or sliced veggies
https://louellareese.com/
Thank you to Tillamook for sponsoring today's post! All thoughts and opinions are of course my own.