All my Winston-Salem outfits – plus a little about how I plan my looks when packing for a trip!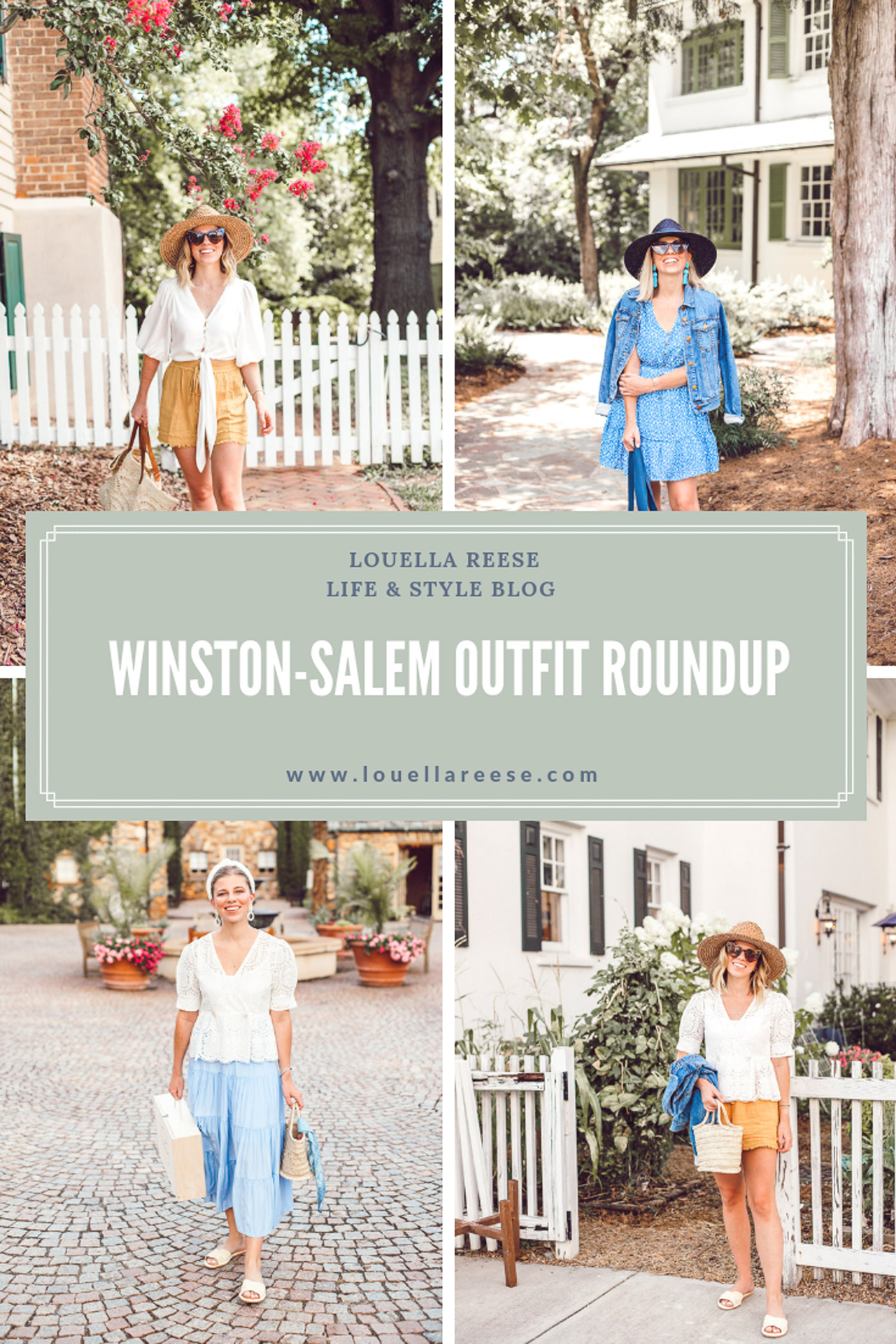 Happy Friday y'all! I had everyone is having an amazing week! I am currently in Ameila Island, FL with one of my girl friends on a media trip. This is my first time visiting this part of Florida and I have to say, so far I am absolutely loving it. I can see why so many people have said such great things about Amelia Island.
I figured before I start sharing content from this trip, I would finish off my Winston-Salem posts with a post full of my Winston-Salem outfits – everything I wore well exploring the Twin City! If you missed it, I shared our travel itinerary + a little travel guide from our visit. We spent a lot of time outdoors, so light and breezy pieces were necessary as it was hot, hot, HOT!!
I would say all of these pieces for the most part fit true to size, if they don't I will make note below! As you'll see, I love to mix and match when traveling. I am all about bringing pieces that pair well with one another and can be worn several ways. That way the number of outfits I can create is maximized and the number of pieces in my suitcase isn't over the top!