Want an extra layer but a sweater is too much?  Wear your cozy scarf as a vest and make it happen in just one step. 

Okay, let me state the obvious. This look is a little Christmas-y. I know, I know. While I did post the look via Instagram around the time I had planned to, the blog post didn't happen. Christmas festivities did. And while I would have loved to have the blog post go live as planned, I'm learning to be okay with things not going exactly as planned due to enjoying life…especially the holiday season!
Now you may be saying, I don't think it's that Christmas and if so, forget what I said. Let's move on! (and now I' totally realizing it'd be great for Valentine's Day – so let's focus on that!)
This look is actually one of my recent favorites and what I wore several times in late December/early January. It's comfortable, suuuuuper cozy, and very cute! Plus it is that perfect totally put together but still kind of casual look allows it to work for so many different occasions. 
While the shirt dress is absolutely fabulous and a piece you can wear for all seasons, the scarf is the real MVP of this look. Am I right? So let's talk about it…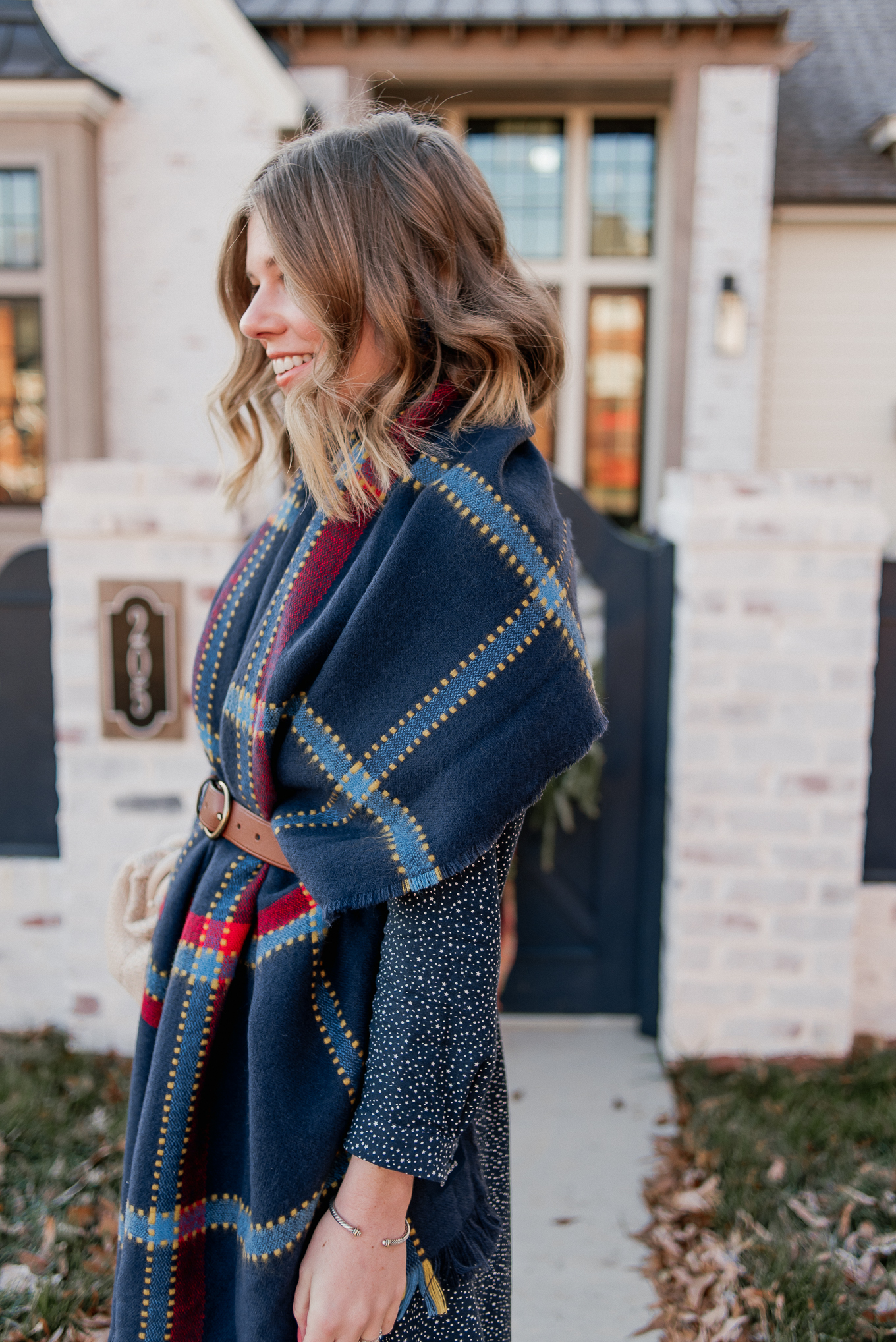 How to Style a Scarf as a Vest in one easy step
Now, we could technically say it's two/three steps but let's not get technical! 
Fold your scarf in half – hotdog style 
Drape around your neck, over your shoulders 
Cinch at the waist with a belt – you need a belt that is of average width. A thin belt will get lost in the coziness of the scarf and a thick belt will take over far too much. Also, it does not need to be a waist specific belt – I am wearing a regular belt that I wear with jeans and corduroys. 
Now play around a bit! I moved the side edges of the scarf around a bit to cover my love handles (don't love those) and then pulled out a bit at the top (around my shoulders) so it allowed for more movement/comfort. 
That's it! Now you have a cozy new vest and a completely different look!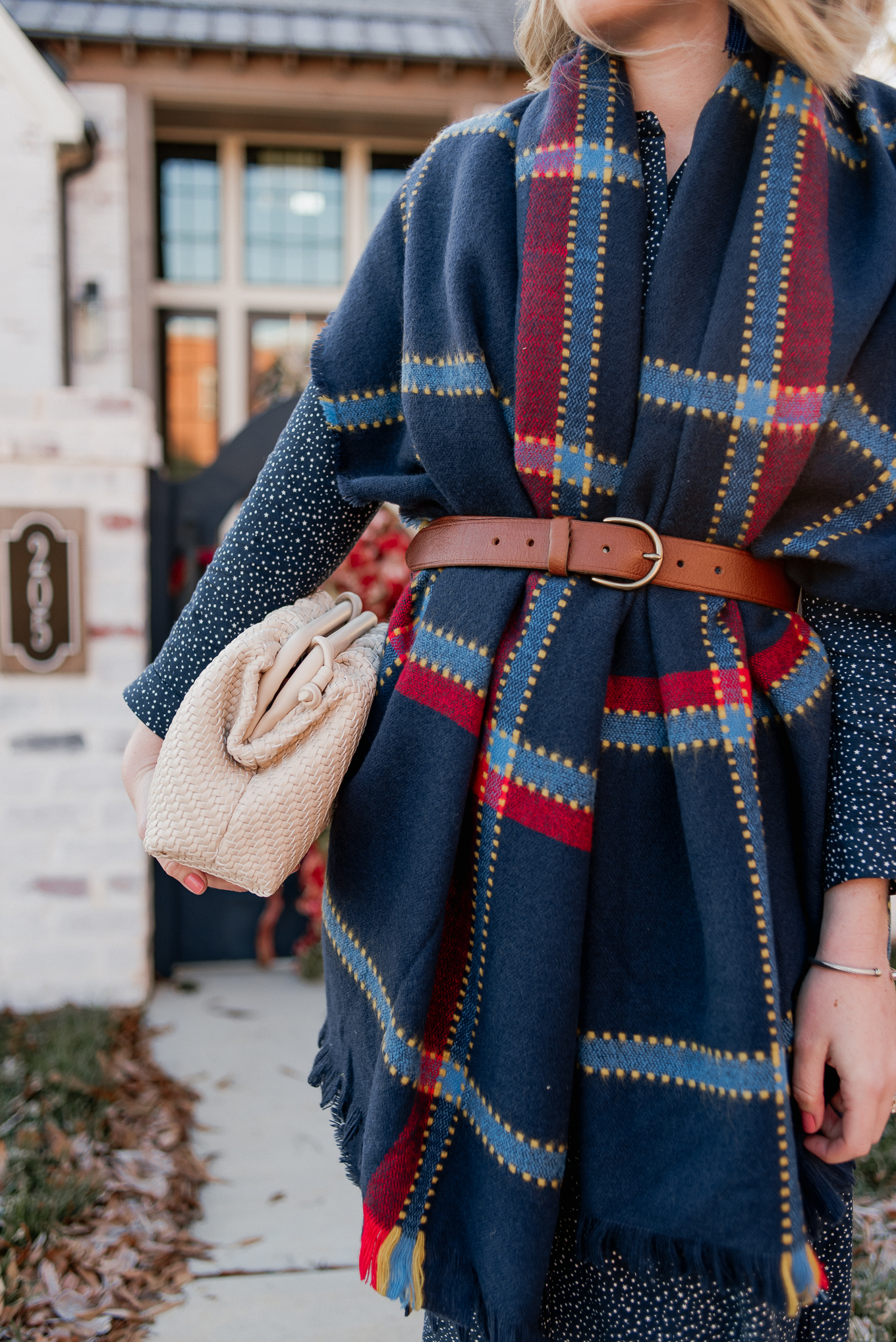 Will you be giving the scarf vest a try? What's your favorite way to style a scarf in the winter season?