Asking a few very important questions and sharing the best green faux fur coats under $200. Plus why I personally love faux fur coats and think you should as well!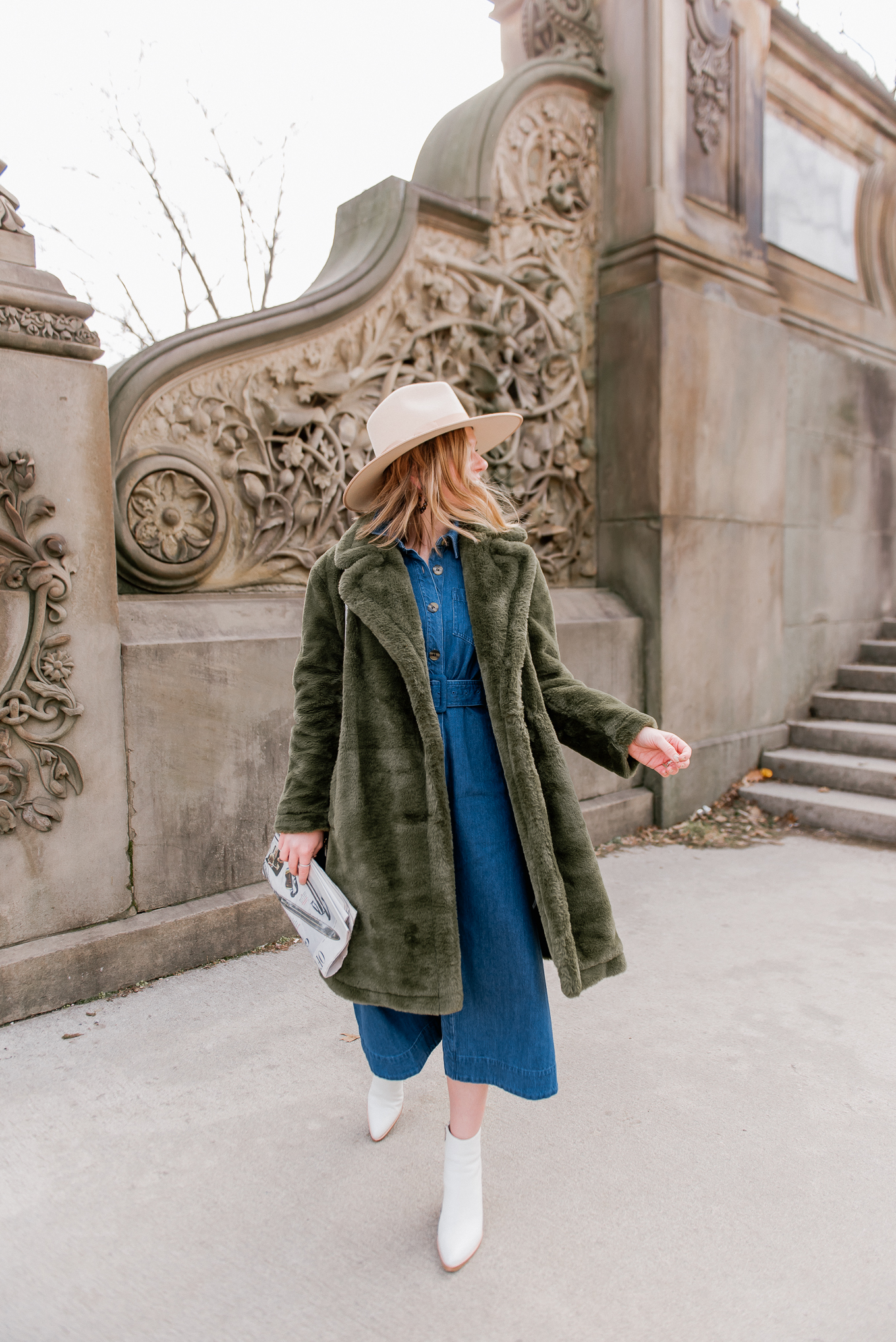 Team Serena or Blair? Dan, Nate, or Chuck? These are important questions if you're a true Gossip Girl fan. My answers: Blair and Chuck – together and as individuals. Well Chuck not so much at the start of the series but by the end…in love! I unintentionally found myself in the spot of one of their most iconic scenes – Chuck and Blair's wedding in Central Park. To be more specific, by the Central Park foundation underneath the steps. While I was having a total Gossip Girl moment thanks to Chuck and Blair my look was definitely more Serena. A little boho chic with some added glamour thanks to the green faux fur coat. 
This green faux fur coat ended up being one of my favorite items I packed. As well as most worn. As mentioned above, the coat brought the glamour! Adding so much to every look I threw it over. Not to mention the warmth and cozy factor of it! My recommendation when attending NYFW in February or visiting NYC in the winter, bring a faux fur coat. You'll be more than happy to cuddle up in it while walking around or while hopping in an uber/cab/the subway to warm up in between. 
Now a faux fur coat isn't just for NYFW/NYC. Nope, once you have one you'll find yourself reaching for it more often than not. Whether you simply pair the coat with jeans and tee-shirt or a fabulous dress for date night. It's a versatile piece that instantly ups your style game!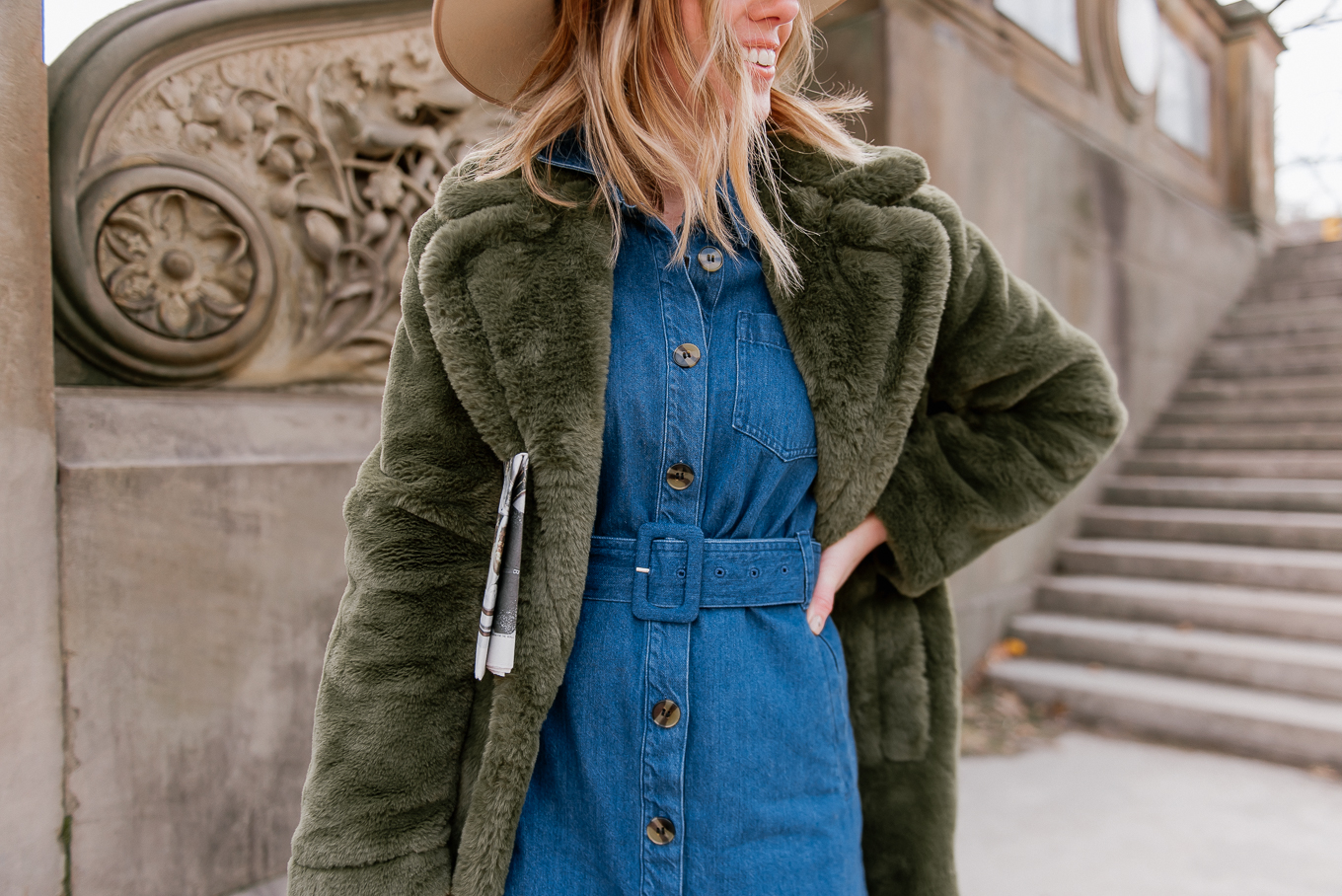 Why I Personally Love Faux Fur Coats
One: that luxurious look and feel mentioned. Whether you are wearing that simple jeans and tee shirt look or out on a fancy date night you'll look and feel glamorous! Not to mention make a statement. Whether you choose a solid green faux fur coat like mine, a simple neutral, or go all out with a print. 
Two: that cozy factor! I am cold 99% of the time during the winter season. So if you're anything like me you want any and everything that'll make you feel warm and cozy. Faux fur coats instantly give off that feel and encourage you to cozy up in them. And whether you're dressed up or down you'll have the cozy and warm feeling!
Three: they're different! Different from the classic camel coat, puffer jacket, or standard peacoat (are those still a thing?). A faux fur coat makes you stand out (refer back to reason one) and shows the world you're one stylish lady! 
THE BEST GREEN FAUX FUR COATS UNDER $200