Sharing a Beaufort South Carolina travel guide after visiting the charming southern river front town last month.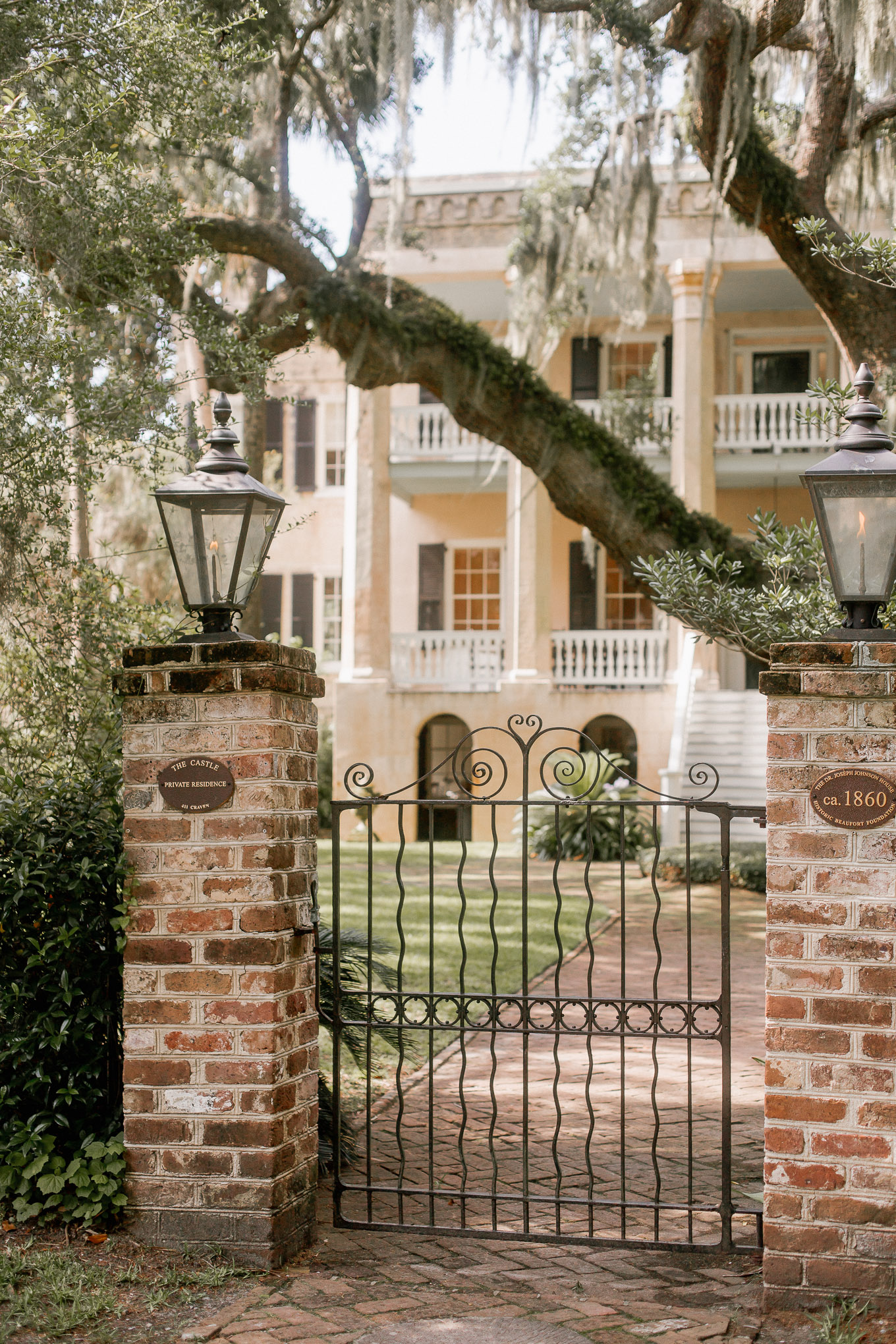 Beaufort, SC a charming southern river town that had been on my travel bucket list for months. When the opportunity arose to visit, I immediately said yes to getting away from it all and visiting this alluring beauty of a town. Beaufort, SC is located between Charleston, SC and Savannah, GA – two of our favorite southern destinations. Beaufort has similar feel with its historic homes, lowcountry cuisine, waterfront park, and charming downtown. Although Beaufort has more of a small town feel with everything in very close proximity. Making it the perfect park and play town – meaning you can park your car when you arrive and never have to enter it again while visiting! My kind of destination!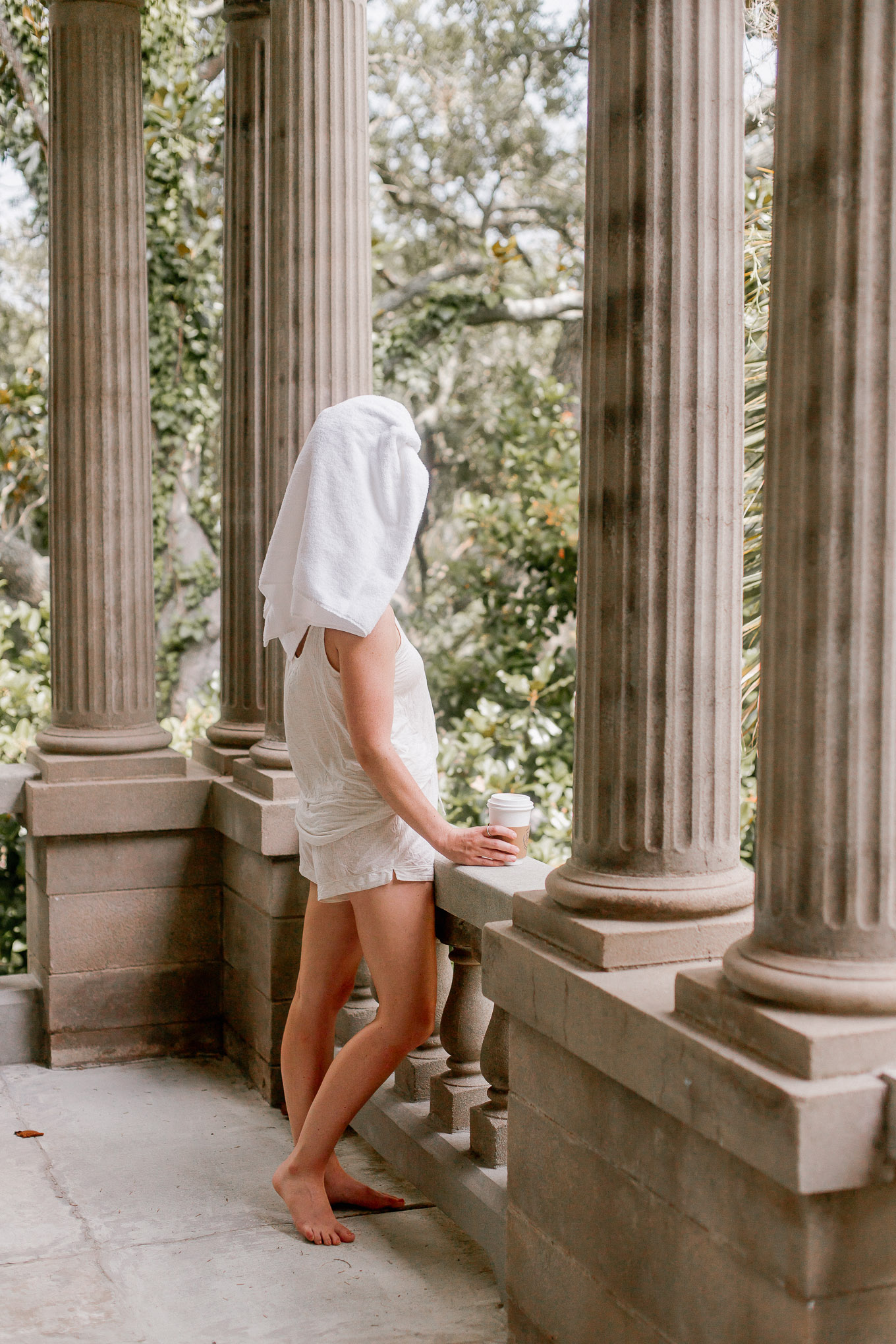 Beaufort South Carolina Travel Guide​
Where to Stay in Beaufort South Carolina
Honestly, 607 Bay Inn is reason enough to visit Beaufort, SC. Positioned in the heart of downtown within walking distance from the best restaurants and shops, with scenic views that overlook the Beaufort River. 607 Bay Inn was once the home of William Joseph Thomas. Over that last two years the home has been renovated and converted into a ten room upscale inn. While the inn has been updated with a modern feel the owners not only kept the home's original charm they put it on full display. From the vintage doors with brass handles to the speakeasy vibe in the basement – this home is full of details you do not want to miss! 
This is the perfect spot for couples or families as you can book a full floor or the full in. The first and second floor of the inn (there are three floors) offer kitchens each with a refrigerator, dishwasher, sink, dishes, and appliances to make tea or coffee. We loved this featured – we utilized the fridge often for leftovers and you know I made my green tea every morning! 
What truly blew me away and had me never wanting to leave was the amount of windows and natural light that flooded our room. It was absolutely beautiful from morning to sunset! Speaking of sunset, the first and second floor also offer front porches that overlook the Beaufort River and provide the perfect spot for enjoying an evening cocktail while watching the sunset. Or for watching the sunrise with a cup of coffee in hand come morning. 
10 out of 10 I would recommend 607 Bay Inn. Our experience was truly wonderful and we look forward to visiting again soon! We also have several friends and family members that plan on visiting!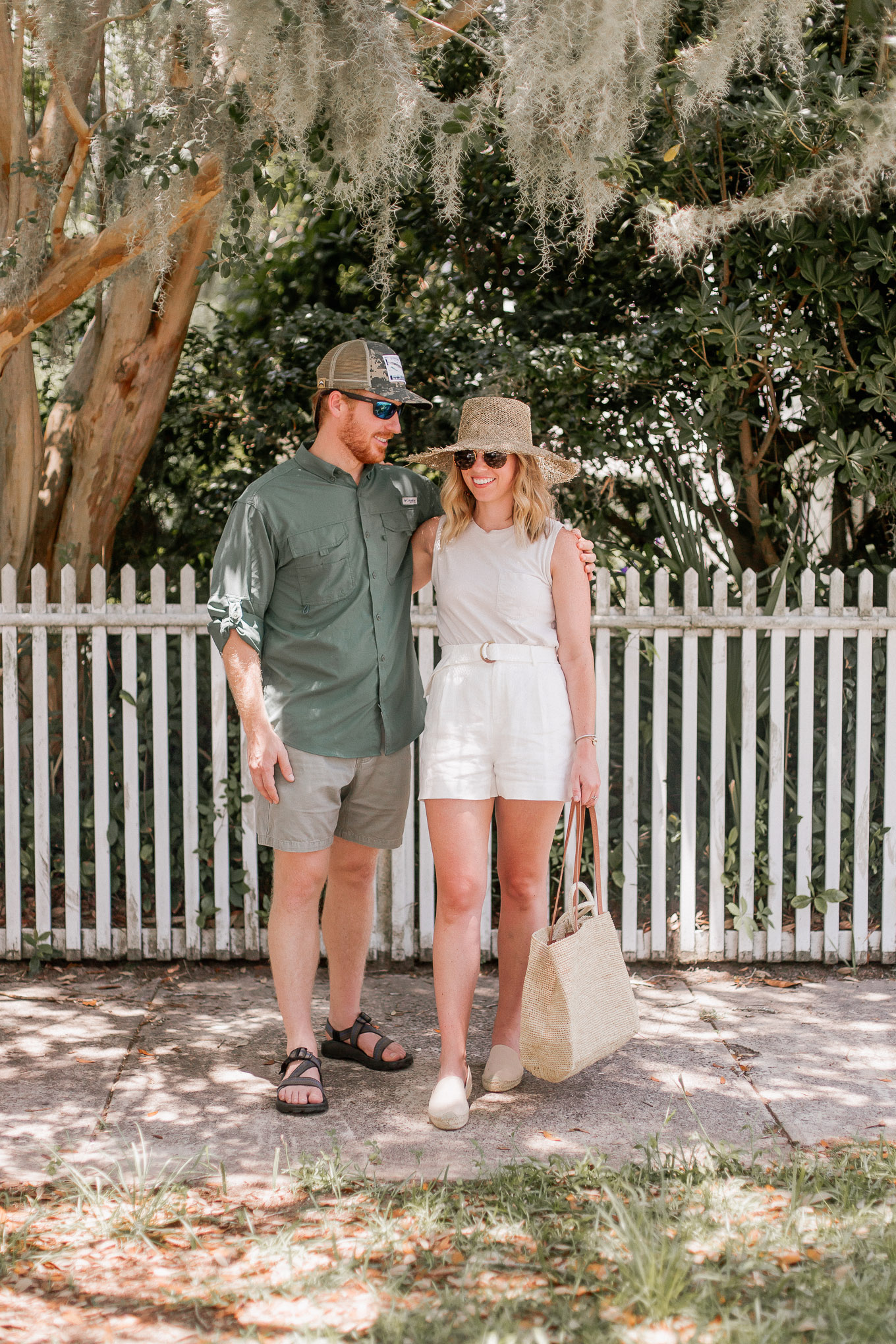 What to do in Beaufort South Carolina
Explore The Old Point Area
This was our favorite thing to do! We spent quite a lot of time exploring The Old Point area of Beaufort. The charming homes, Spanish moss, and secret parks are a scene right out of a movie. We walked all through this area, turning down each street, peeking into gates, and capturing photos. I would highly recommend doing the same – either on foot or by bike. A great way to spend an afternoon enjoying the fresh air, fragrant breezes, and the most beautiful oaks.
RLB Distillery | @RLBDistillery
We had the opportunity to visit RLB Distillery before they officially open later this year. The owners gave us a tour of their space and walked us through the process of creating their spirits. Brian and Brigid moved to South Carolina from outside of Las Vegas, Nevada. Their big city worldliness meets relaxed southern charm in the quality of each handcrafted bottle of spirits from Rotten Little Bastard Distillery. The name comes from Brian's mother, who use to call Brian a Rotten Little Bastard – due to the fact he was often up to no good!
Later this year they will be open for tours and tastings.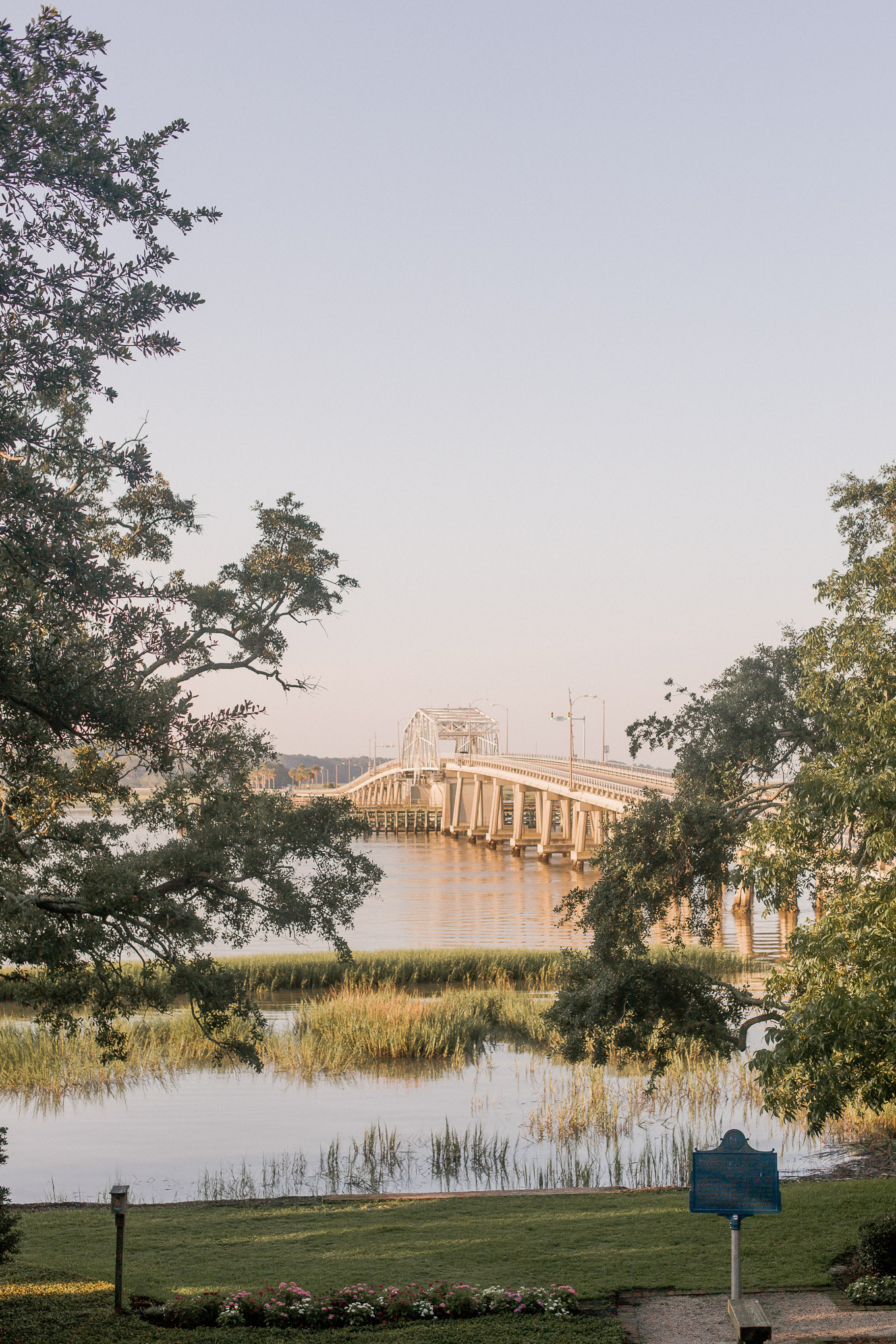 We took part in their Beaufort History Tour which was absolutely incredible! First, let me say this was my first…I repeat FIRST time on/in a kayak. So I will admit I struggled a bit and was quite worn out after the 2 hour tour. However, Joshua and the rest of our crew have/had kayaked quite a few times before so it was a nice leisurely tour of them. While I was tried I could not have loved the tour more – we learned so much about Beaufort and seeing the town from the water could not have been more beautiful. We ventured through the marsh and paddled along the shoreline. 
This is a top recommendation for couples or families. We had a mom and two kids on our tour and they were having the absolute best time! Our guides had such a passion for Beaufort and it's history which was evident in the wealth of knowledge they shared with us throughout the tour.
Beaufort Kayak Tours does offer a variety of tours in several areas around Beaufort. 
Explore Bay Street
The little downtown of Beaufort boosts several shops and restaurants as well as a waterfront park. Joshua and I stopped into Bathe Soap & Bath, Bay Street Outfitters, and Tidal Creek Haven. We came home with quite a few goodies from each. My little plant baby from Tidal Creek Haven has made several appearances on Instagram stories already! A few additional Beaufort favorites to shop at include  Olive The Above, Chapman's Grocer, Island Indigo, Island Lavender Co., and SCOUT Southern Market. 
This park is a pristine sandy beach that attracts over a million visitors a year. The breathtaking park holds over 5-miles of uncrowded beaches, stunning nature trails, access to the state's only public lighthouse and more. With only 167 steps to sensational views, the lighthouse is an essential spot to capture sunset photos or take part in a unique candlelit full moon experience. The lighthouse on property was actually part of the new Netflix series, Outer Banks!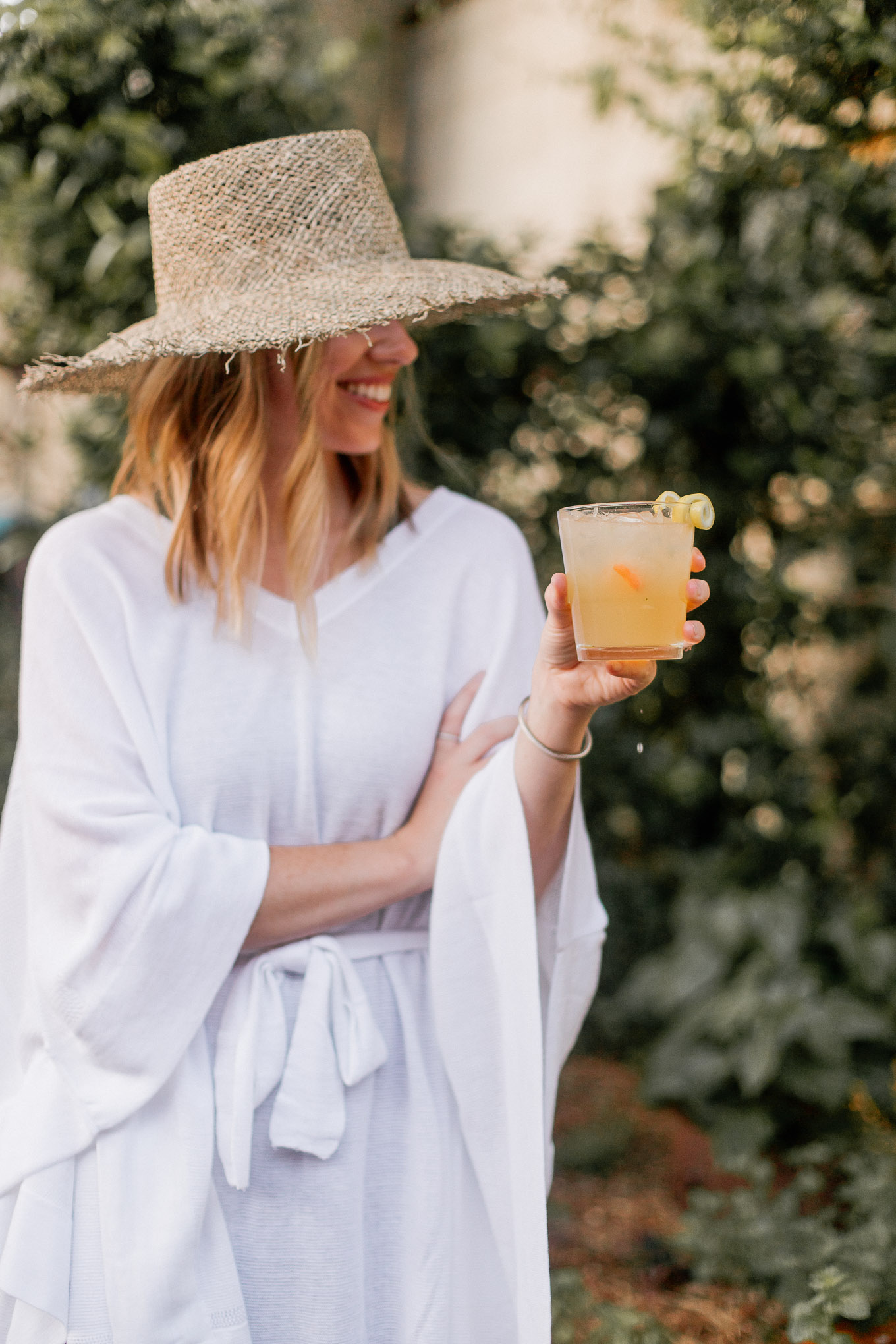 Where to Eat in Beaufort South Carolina
Labeling Old Bull Tavern as THE PLACE TO GO in Beaufort, SC. My reasoning for that, every local told us we had to dine at here if we asked for recommendations AND if we told a local we were going/ate here they said, "oh I love that place, did you have___?" It is no doubt the local favorite! For good reason! Old Bull Tavern has a casual vibe with an unconventional menu that leaves you satisfied yet wanting more! As in you wish you could try everything. 
I would highly suggest making a reservation as soon as you have your travel dates decided. This gastropub is always filled with locals and travelers lucky enough to get the heads up (you're welcome). Their menu features classic European and American comfort dishes with a fun, unique twist. As well as innovative cocktails. 
We had black-eyed pea hummus with grilled pita and pork belly steamed buns from the bar snacks. The wine-maker's salad, house-made ricotta gnocchi, and grilled black Angus shoulder tenderloin for dinner. Everything was absolutely incredible and we were beyond satisfied. Yet, like I said, we were wishing we had room for more. We wanted to try their butterscotch pudding but just couldn't find room for it. We'll be back! 
We stopped here for drinks one evening! A great spot to grab a late night cocktail and enjoy the breeze from the river. 
Anchorage 1770's Ribaut Social Club | @anchorage1770
Anchorage offers an inn and restaurant inside a 300 year old home with unrivaled water views…from three floors! We visited their restaurant for brunch on Sunday afternoon. We were able to enjoy those incredible water views on the front porch at a table right along banister. The breeze from the water, the sun-filled front yard and the fresh lowcountry dishes provided the ultimate atmosphere for a summer Sunday afternoon. 
While deciding what to dine on wasn't an easy fete Joshua and I both settled on eggs Benedict – crab cakes for him, smoked salmon for me. Both paired with a mimosa. Brunch just doesn't get much better than that! 
Reservations are strongly recommended as Ribaut Social Club often fills up quickly! 
Lowcountry Produce | @lowcountryproduce
This spot had been at the top of my must visit list when planning our trip to Beaufort. The adorable interior caught my eye on instagram a time or two and I just had to see it in person. The natural light filled space covered in spunky green paint did not disappoint! Lowcountry product is not only a delicious cafe to enjoy breakfast and lunch but also a market with home, canned, and baked goods. We left with a few items to try at home! 
While dining in we HAD to try their made to order donuts which were truly the best donuts I have ever had! They are quite dense but melt in your mouth. Absolutely a must try! From there I had avocado toast with sunny side eggs while Joshua tried one of their breakfast bowls. We both said we would be back as there were about 10+ items we each wanted to try off the menu. I actually had to ask the waitress to make the decision for me because I couldn't decide! 
City Java & News (@cityjavanews)
City Java & News is just a few steps from the backdoor of 607 Bay Inn – making it the ideal spot to grab your morning caffeine and baked goods. I opted for green tea while Joshua dove in for a fresh blueberry muffin and croissant sandwich. Both were incredible and the perfect fuel for our morning kayak tour. 
A must mention as Joshua absolutely loves Kiliwins and had to stop in for an evening ice cream nightcap! A great spot to fill your ice cream hankering! 
Thank you to Visit Beaufort for making this trip possible! All views and opinions are of course my own!