Sharing what I'm deeming the BEST zucchini bread recipe! A perfect treat for breakfast, dessert, or mid-afternoon snack.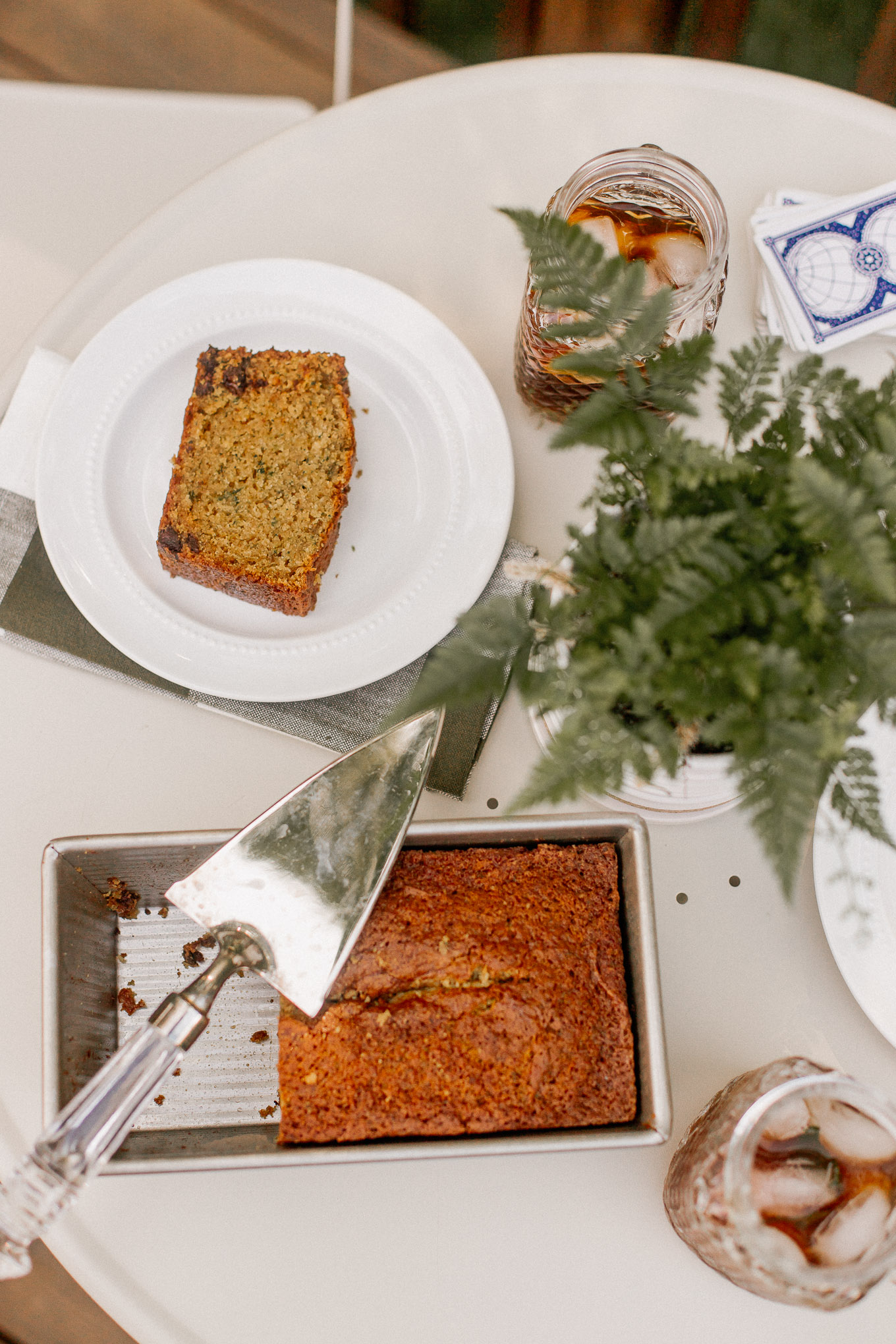 The BEST Zucchini Bread Recipe
One of the many things we fell in love with when looking at our house last summer was the raised garden beds in the side yard. We moved in late July last summer so we missed planting season for summer harvest. So we were quite excited to get our garden planted early summer this year (very early May after the last frost). We planted squash, jalapeños, oregano, dill, basil, and zucchini. The squash and zucchini immediately took off! Truly seem as though we had three or four of each over night. With the large harvest we weren't able to eat our veggies fast enough with lunch + dinner so I decided to try my hand at zucchini bread. I had never made it before and honestly, don't think I had ever even tried it before. Something about veggies in bread threw me off but decided to give it a go!
Ummmmm YUM!!! I really missed out all of those years! Although I have a feeling it tasted even better knowing we grew the zucchini. But anyways, now I am a big zucchini bread lover and have created a recipe that has been quite a hit with family members. So in case you're growing zucchini and needing something to do with it, just love the vegetable, or have never tried it before either, I thought I would share the BEST zucchini bread recipe! Which is easy for me to say as I've never had it before haha. BUT several family members did ask for the recipe, so I think it's a good one!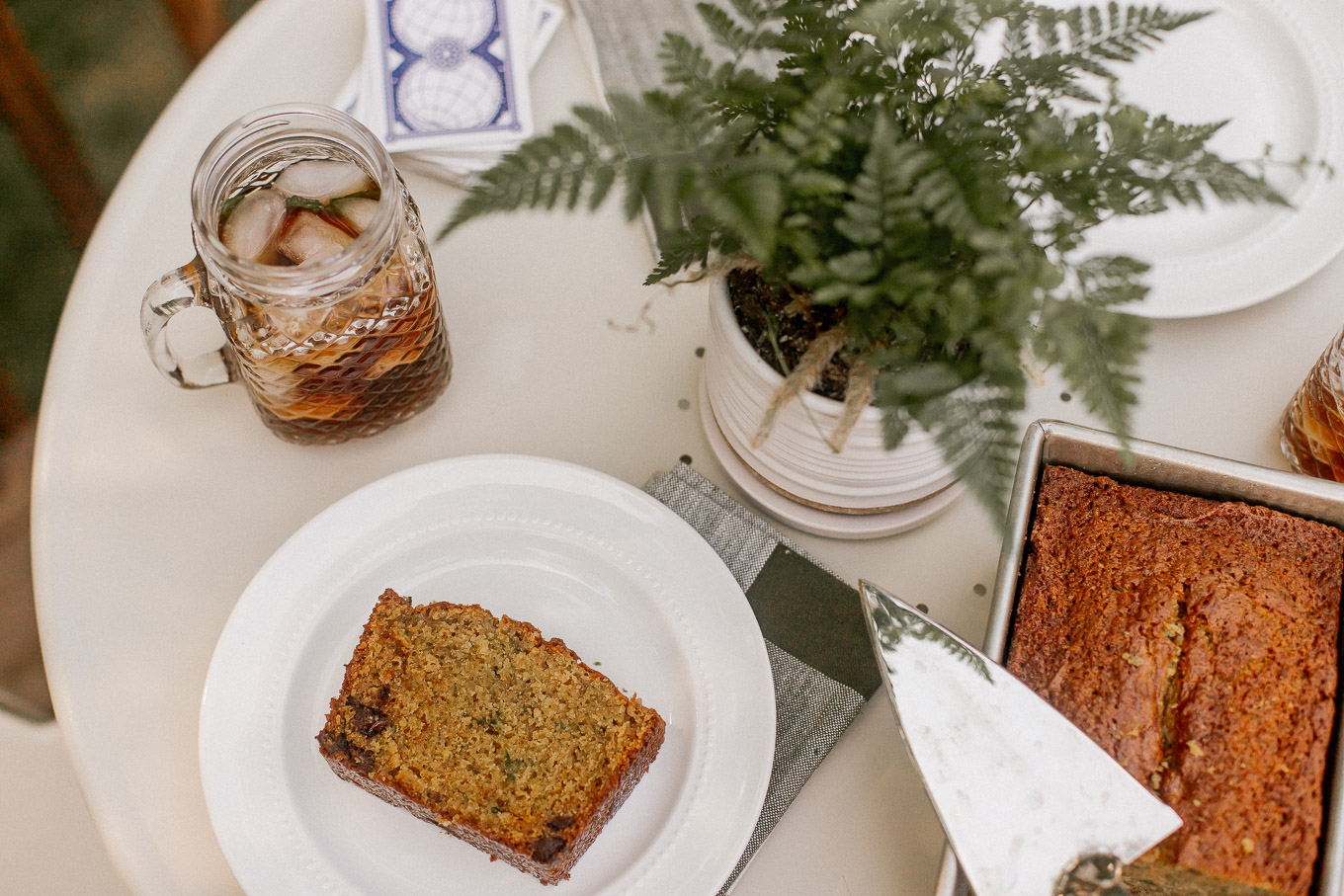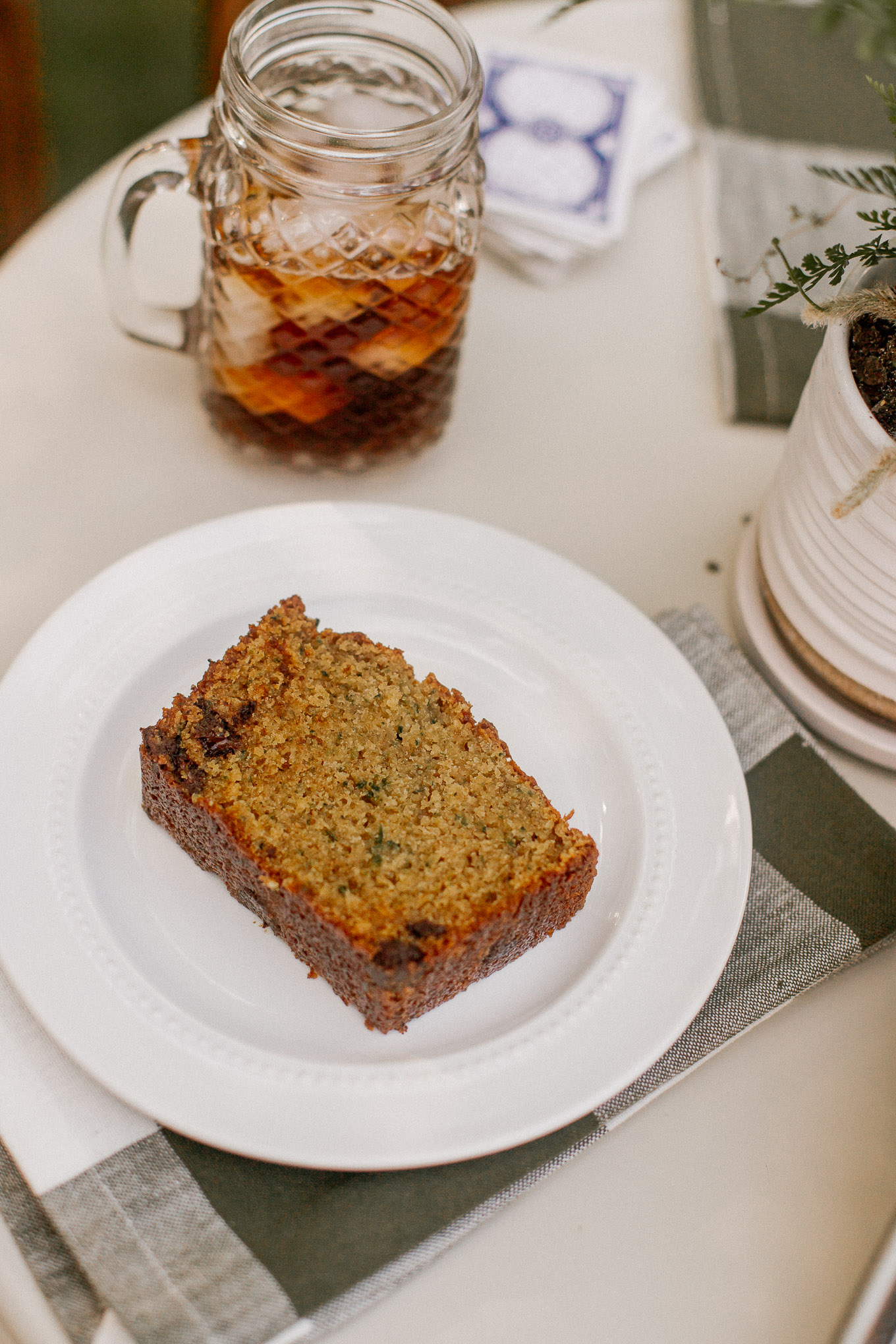 How to Make The Best Zucchini Bread
This super simple zucchini bread recipe made in one bowl (unless you count the bowl you used to grate your zucchini into) and uses simple pantry staples. While it is simple, it does take quite a bit of time in the oven, over an hour, so be sure to plan for that. You're also going to want to let this yummy goodness cool almost completely before diving in. I know that isn't easy, but it allows the bread to set up properly. On the last loaf we dug in a little too early and it was falling apart quite a bit. Still very yummy but was much better to enjoy previous times when we let it cool longer!
INGREDIENTS
2 cups flour
1/2 teaspoon baking powder
1/2 teaspoon baking soda
1 cup light brown sugar
1/2 cup sugar
3/4 cup coconut oil melted
1 teaspoon vanilla extra
2 eggs
1 teaspoon cinnamon
2 1/2 cups grated zucchini – gently press out excess moisture with your hands
1/2 cup dark chocolate chip
DIRECTIONS
Preheat oven to 350 degrees. Prepare a 9×5 inch loaf pan with non-stick spray or olive oil.
Add all ingredients except zucchini and dark chocolate chips to a bowl. Mix with blender until well combined.
Add shredded zucchini to the mixture and mix until well combined. Mixture will become thinner.
Stir in dark chocolate chips.
Pour mixture into loaf pan.
Bake until a toothpick comes out clean. About 60-70 minutes. The outside of the bread will be dark brown. If it starts to get too dark you can add a foil tent for the last 10-15 minutes. I do this every time!
Enjoy!
Find more sweet treat recipes here. Including my recent favorite, Brookies with coconut oil.