Experience a product burn? Or over do it with products? Sharing the steps I took + products I used to heal product burn and renew + revitalize my skin.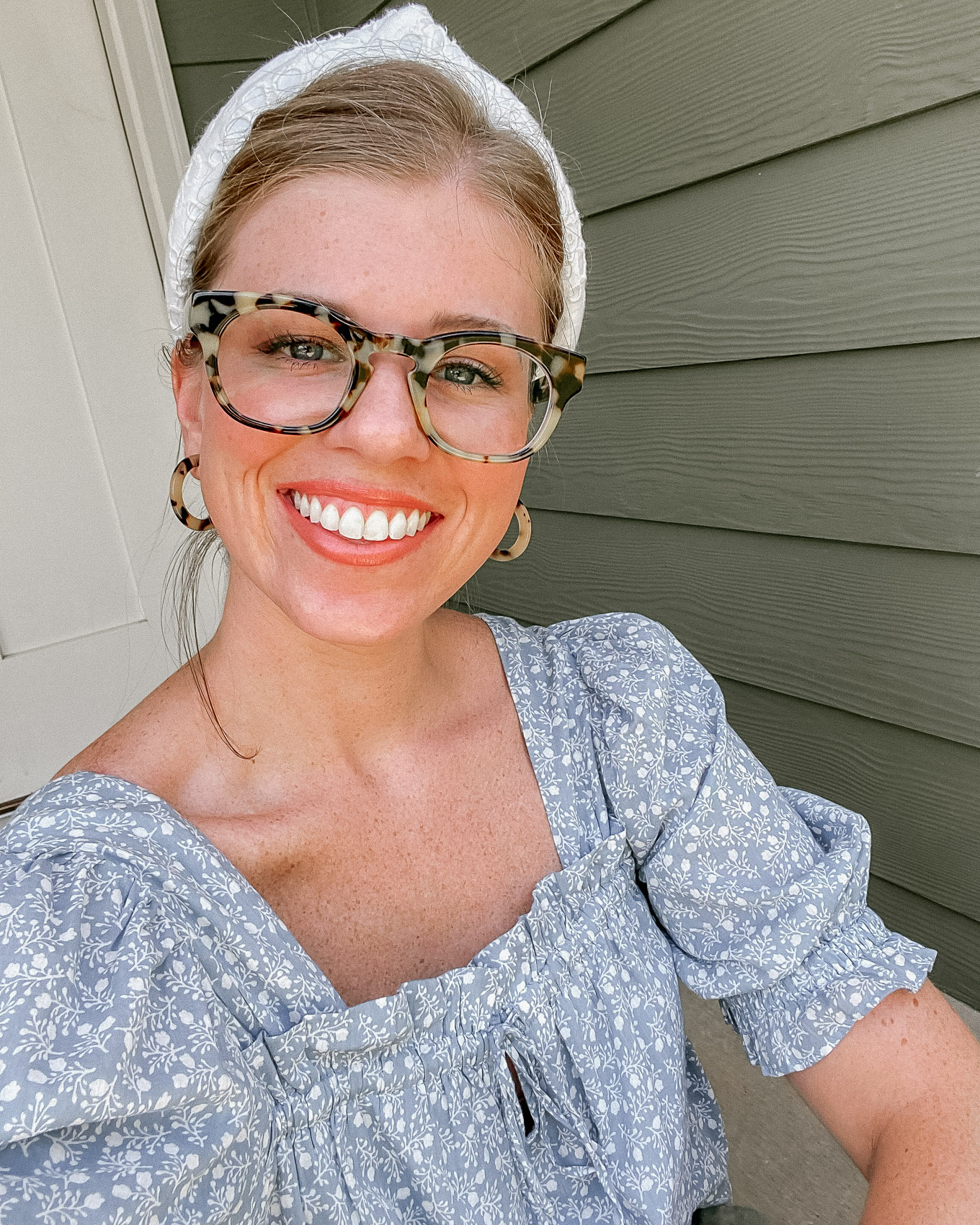 Post travels I love to pamper my skin. Bring on the face masks, peels, and hydrating lotions. However, after our most recent travels I completely over did it. Which lead to the worst product burn I have ever had! Using a product I have used countless times. However, due to my overdoing it – the product did a little too much!
A little back story, during our last trip I had run out of overnight cream but knew my favorite was coming in the mail so I didn't want to purchase any. Instead I decided to use this overnight mask I had as my overnight cream. Mistake #1. This over hydrated my skin and filled my pores. When we returned home my face was FULL of bumps! Forehead, cheeks, chin, even my nose! 
So that is when I over did. First, I dermaplaned my face hoping that would help with the bumps. Next I applied a silica mud mask and followed that with an overnight peel. Mistake #2. Between the dermaplanning and mask my pores were so open that the overnight peel I typically use 2-4 times a week completely burned my skin. Instead of waking up to the clear, hydrated, bump-free skin I was hoping for I woke up to bumpy, splotchy, red skin! 
It quickly became very obvious this was not going to be a quick fix. So over the next week, yes it took a full week, I pampered my skin and focused on using very gentle products to renew and revitalize my skin. Below I am sharing each product I used during that week, how often I used it, and how it helped to heal my skin. These are all products I would highly recommend if you experience a similar product burn OR have sensitive skin that requires some pampering regularly.
How to Heal Product Burn – The Products to Use and How to Use Them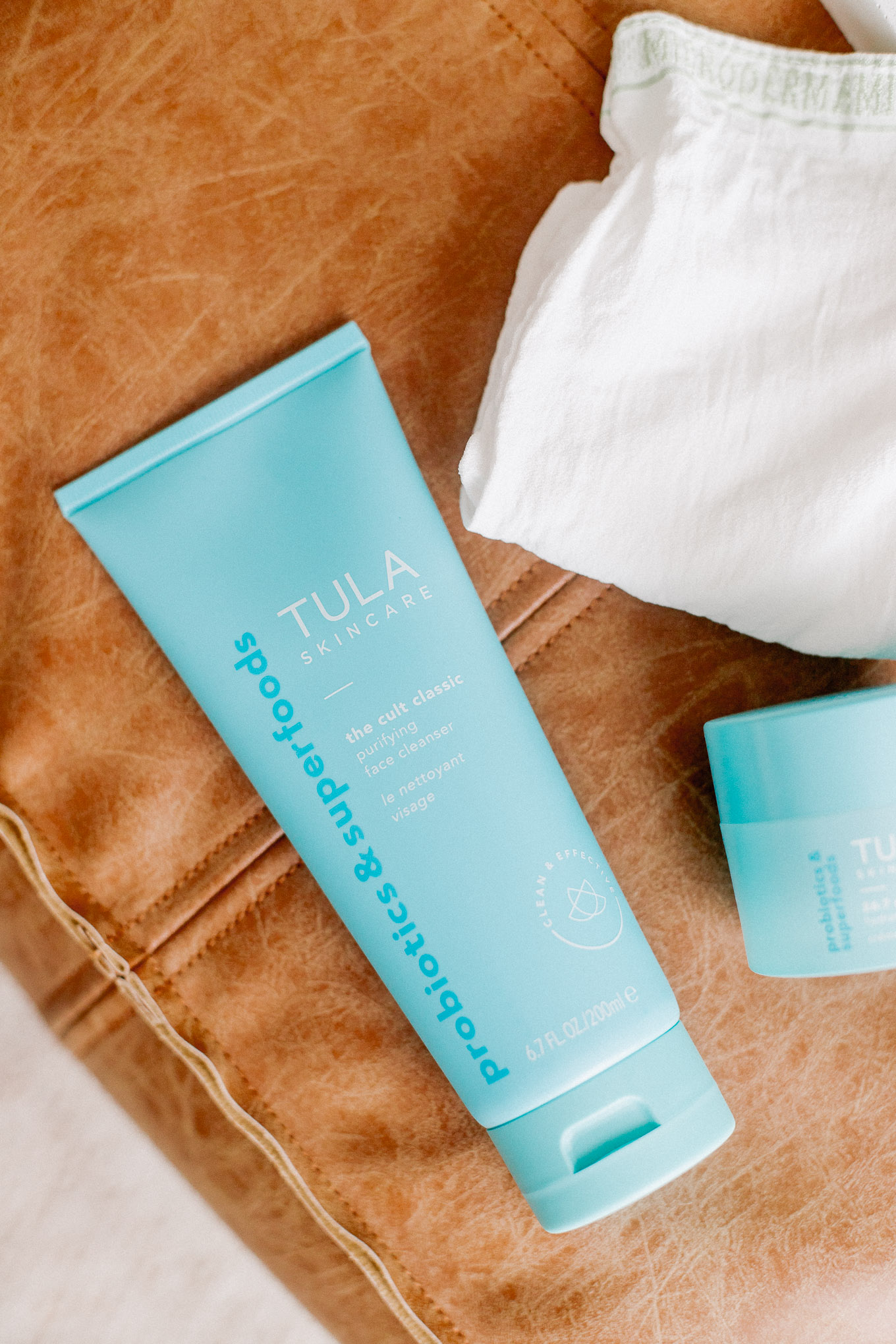 This purifying face cleanser is a refreshing probiotic gel cleanser that goes deep into pores to remove impurities. Probiotics + superfoods help condition skin without stripping or over-drying. 
Two ingredients in this face cleanser that played an essential role in healing my skin:
Chicory root which is a natural anti-inflammatory prebiotic that helps boost the appearance of firmer skin.
Turmeric root which is a powerful antioxidant that helps reduce signs of skin inflammation.
I washed my face twice a day and typically double cleansed both in the morning and evening.
Even though I had over done it with trying to exfoliate my skin, doing so was still necessary due to the bumps caused by the overnight mask. However, a very gentle exfoliator was necessary. So I reached for the TULA exfoliating sugar scrub. Which is uses healthy ingredients like sugar to exfoliate the skin and leave it looking + feeling smoother and brighter. 
I used this twice during the week of recovery. 
While light exfoliation was what I was focused on, I was also dying to get rid of my bumps. So I figured I would try this deep exfoliating face mitt. I used in the shower after cleansing my face one day towards the end of the healing week. Rather than go all in, I did light circular motions to just lightly exfoliate my face. 
I truly noticed a big difference in the bumps post shower. They were smaller and smoother.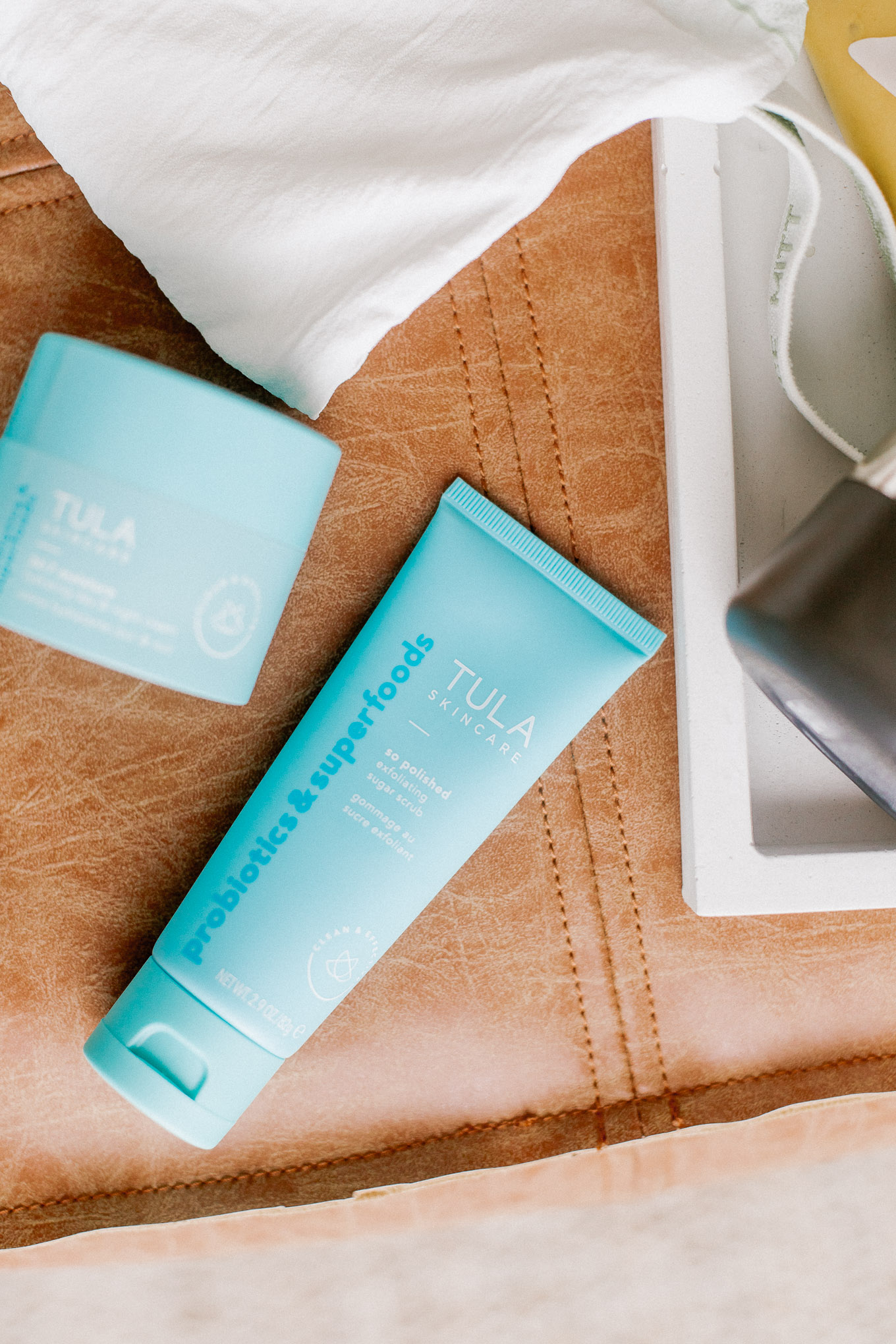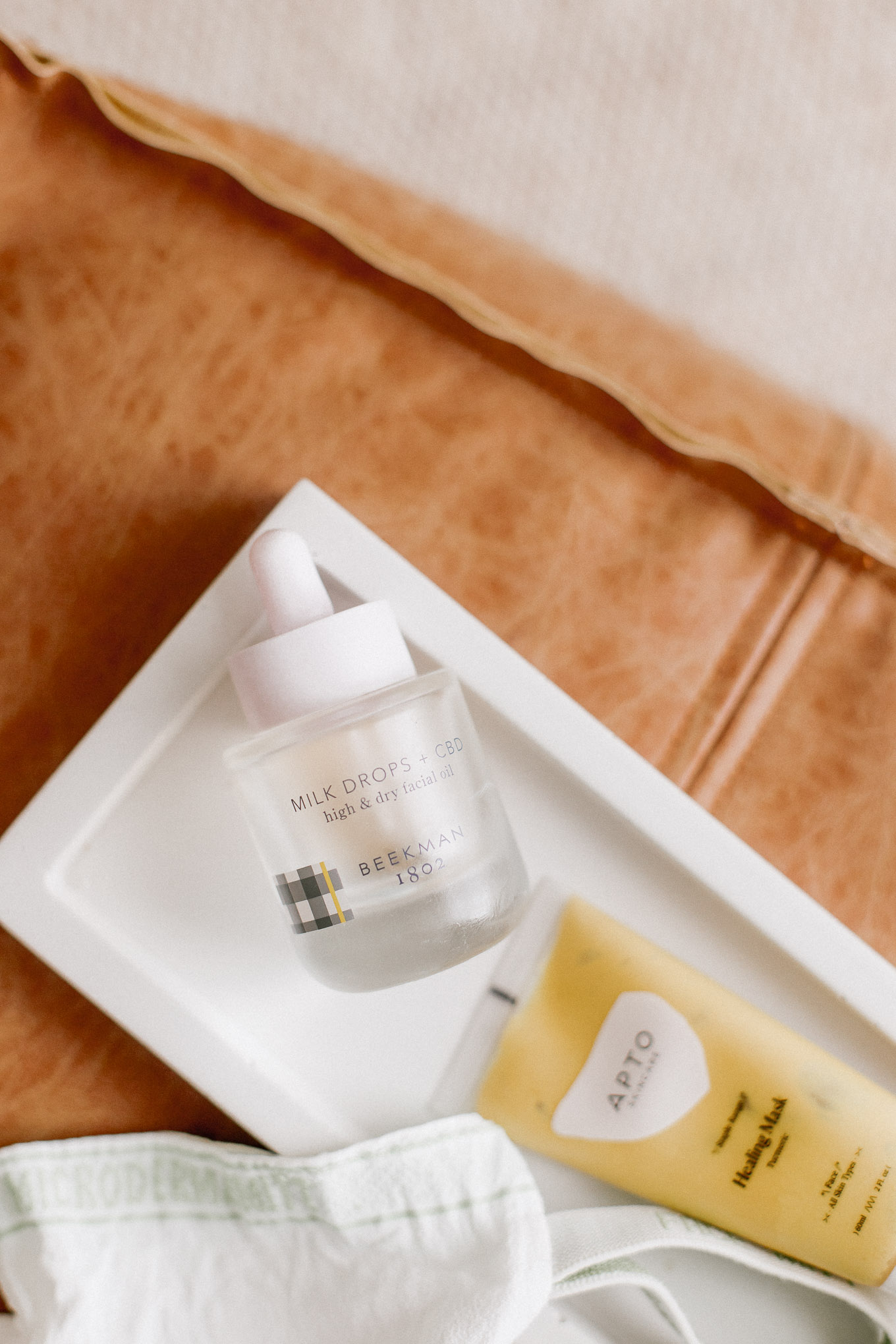 I recently incorporated CBD into my skincare routine and have been amazed by the results. CBD is so effective because it mimics the endocannabinoids naturally produced by our bodies' endocannabinoid system. That means incorporating a CBD product into your skincare works with your body's efforts to destress your skin, reducing redness, calming patches of irritation, and unlocking our natural glow. All things my bumpy and burned skin needed!
The Beekman oil also includes Goat Milk which hydrates skin to boost absorption of CBD. 
I applied the oil immediately after washing and drying my face. Both in the morning and the evening. I apply 5-6 drops and massage it into my skin. 
*if you have any questions about CBD products please feel free to reach out to more. They have truly become some of my favorite products. Or you can read more on the Beekman 1802 site.  
This is the night cream I was missing when I went on my trip and made mistake #1. Thankfully it arrived the day we returned and I could get back to using it. The cream is actually for both day and night. While I typically use it only for night, while trying to heal my skin I used it for both day and night. This moisturizer is packed with naturally derived probiotics & superfoods and delivers deep hydration, firms skin & improves look of fine lines & wrinkles.
I applied about 30 seconds to 1 minute after the Beekman milk drops + CBD facial oil. Allowing the facial oil time to soak in a bit. Again, I used this both in the morning and the evening.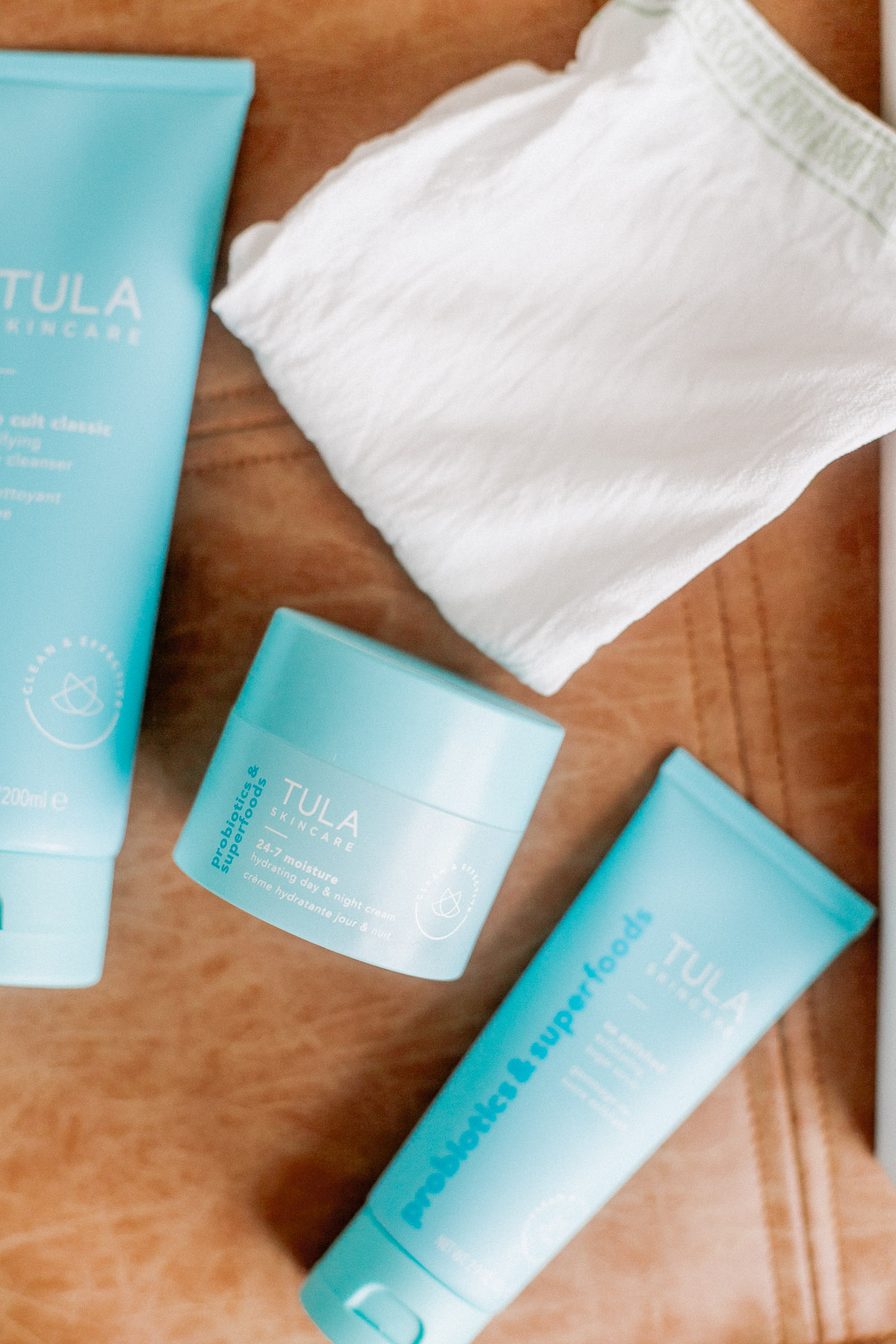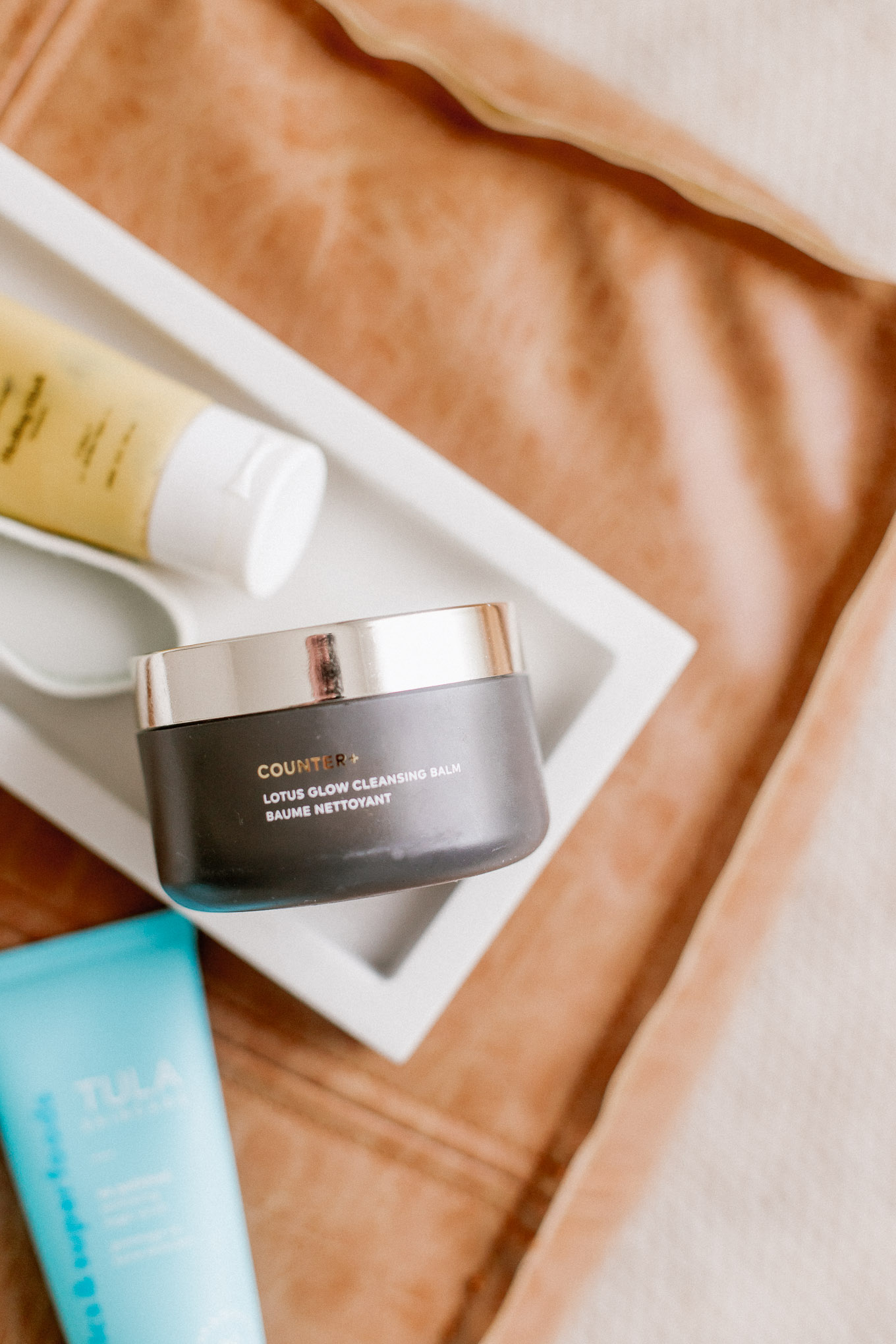 Oh my could I go on and on about this amazing product! What a game changer this balm has been for me. It is ultra hydrating and soothing. For that reason, I started using it November when try winter skin started to be a thing. Each morning I woke up with dewy hydrated skin! 
I believe this balm truly played a key part in healing my skin after the product burn!
Key ingredients that played an essential role in healing my skin:
Lotus extract, jojoba seed oil, and avocado seed oil help to soothe and destresse skin while increasing its luminosity.
I applied the balm every evening about 30 seconds to one minute after applying the TULA 24-7 moisture hydrating day & night cream. Allowing the cream time to soak in a bit. 
For obvious reasons (healing is in the name), I opted to use this mask during my healing process. This healing mask with turmeric combats unforeseeable skin conditions and reduces redness. HELLO my issue to a T!
Key ingredient that played an essential role in healing my skin:
Turmeric – originally from Southern India, and one of the most powerful naturally disinfecting bactericides, acting to minimize inflammation and slow down cell damage.
I applied this face mask three times throughout the week. Basically every other day. You want to apply after cleansing your skin. Apply a thin layer and allow the mask to sink in for 10-15 minutes. You don't want it to dry too much.
My recommendation is to use prior to showering as the mask does stain clothing and towels due to the turmeric.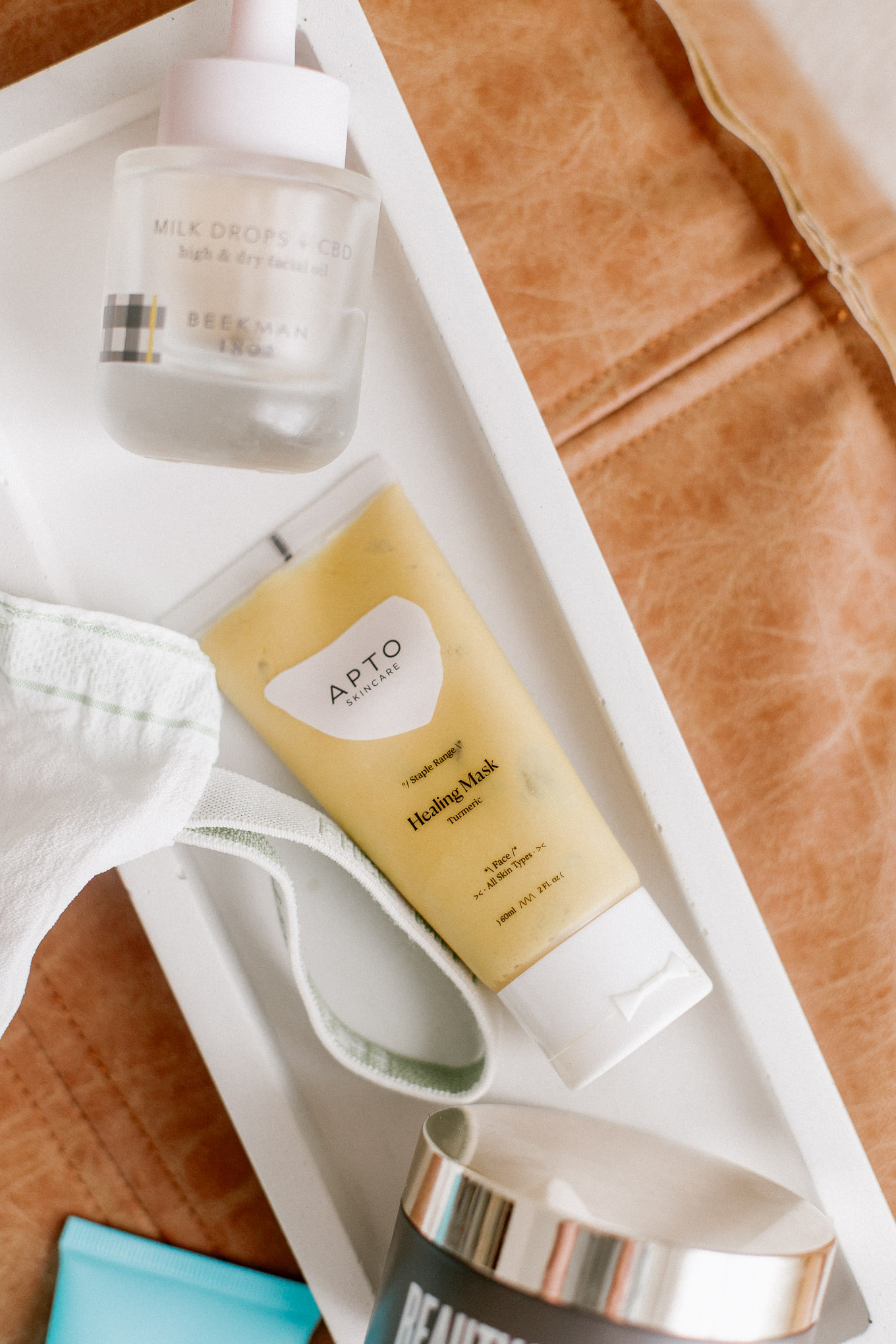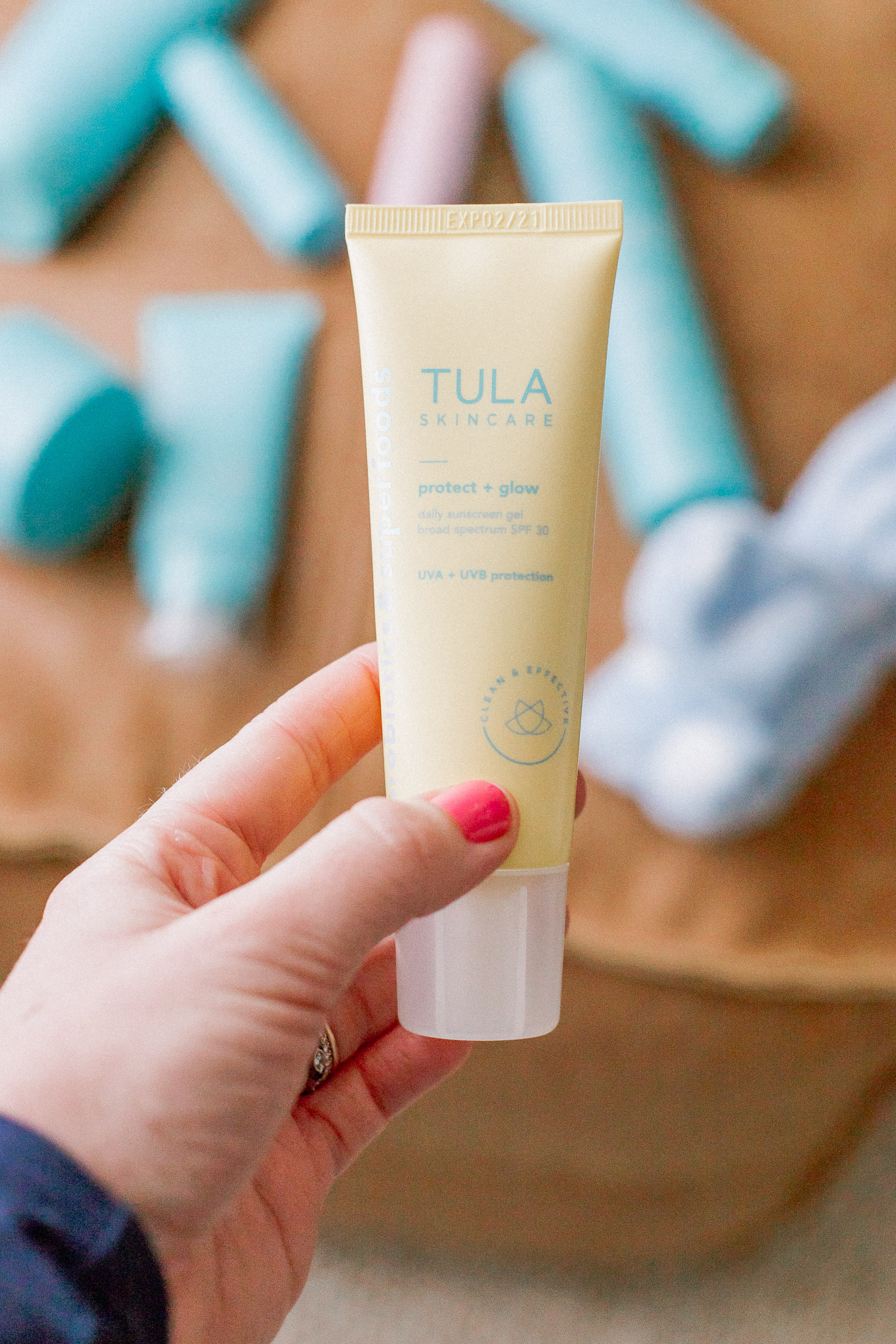 Last but definitely not least, a fabulous SPF to protect my skin after being burned and exfoliated. I could not love this SPF gel from TULA more. It protects not only from the sun by also from damaging pollution & blue light—a must have for indoors & outdoors. It also leaves a gorgeous glow!
Key ingredients that played an essential role in healing my skin:
Probiotics: help lock in moisture & strengthen the skin barrier
Pineapple & Papaya: help promote even skin tone
Wild Butterfly Ginger Root: helps protect skin against blue light
Use code LOUELLA15 for 15% off your first order with TULA. Can be used on any and all products!