Let's talk closet staples! While I love trying out new trends (see the trend I'm most excited about for spring) that come and go from season to season, my closet staples are the pieces of my wardrobe that stand the test of time. These are pieces I have had for years or will have for years and believe are worth investing in. Today I'm rounding up five essential closet staples for every girl's wardrobe. The best part? These five essentials can easily be transitioned from one season to the next.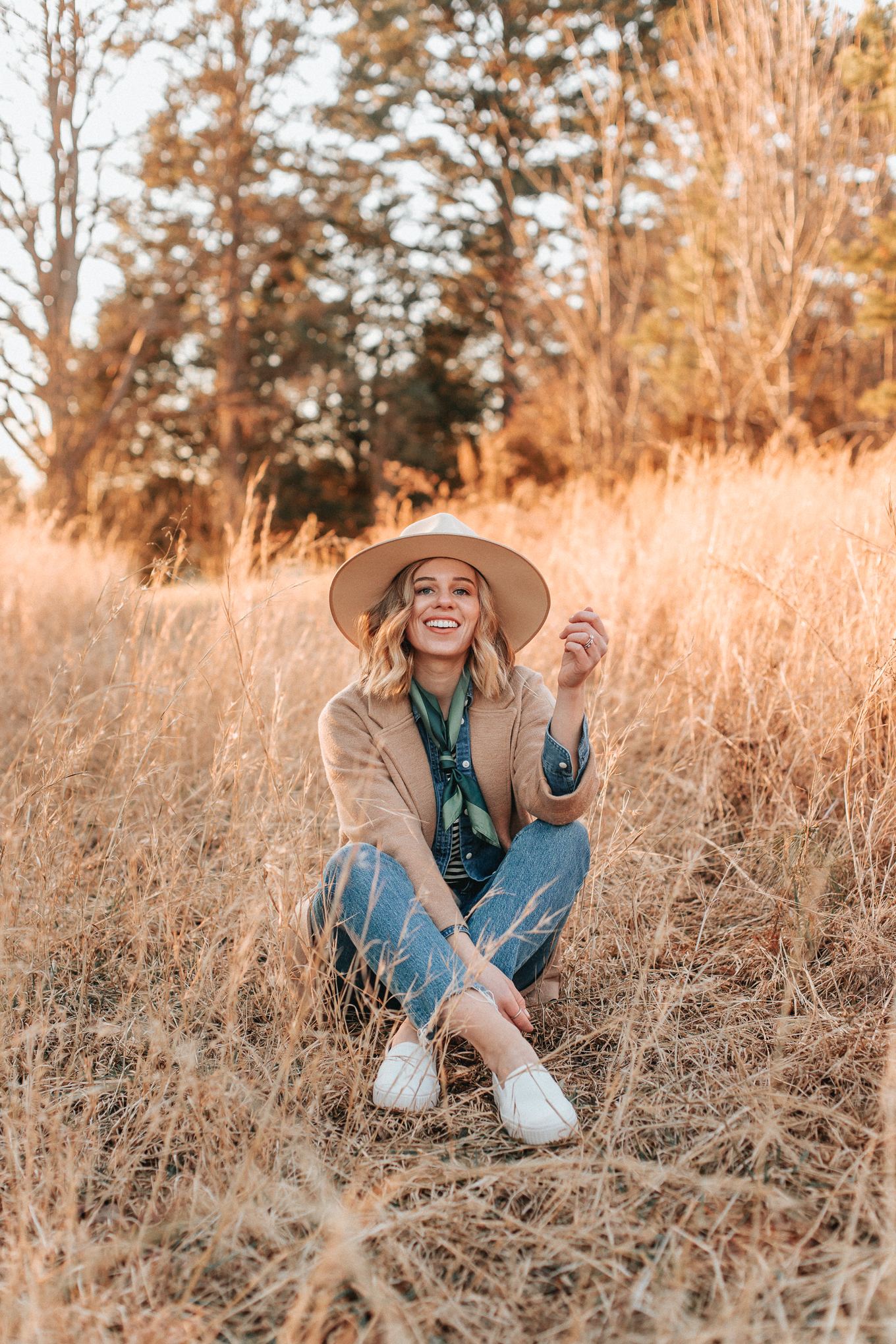 5 Essential Closet Staples for Your Wardrobe
A Great Pair of Denim – Let's be honest, we absolutely need more than one pair of denim. However, a great pair of jeans that have the ability to be dressed up or down is a closet essential! A pair of jeans you feel amazing and comfortable in. For me, there's no question, that pair is the perfect vintage from Madewell. They look fabulous with everything from heeled leather booties to basic white sneakers, sweaters to tee shirts and everything in between.
They do run a bit large, I recommend sizing down if you're in between sizes or want a closer fit.
A Classic Striped Tee – The softer the better. I personally prefer a crewneck style  because it is a cut that will never go out of style. A style that also works well under so many different shirts, sweaters, and cardigans.
A Denim Shirt – Dress it up or down. Wear it alone or layered over a tee, tank, lightweight top or under a sweater, cardigan, or jacket. I recommend a medium wash so you can easily transition the shirt from one season to the next.
Pair of White Sneakers – You can never go wrong with a great pair of white sneakers! They are versatile, classic, and ideal for everyday. Whether you go with the classic converse, a platform style, an easy slip-on, or the sneaker of the moment, you're bound to find yourself reaching for them time and time again. Pair with jeans and pants now, skirts, dresses and shorts as the spring season arrives.
A Flattering Hat – Now you might be questioning me on this one. But I believe every woman needs a hat in their closet. Whatever style looks and feels most flattering on you! This accessory will be an absolute life saver on bad hair days, in-between shower days, and those days when you just want a little something more!
My recommendation is the Lack of Color rancher hat. It is a bit of an investment but the quality is incredible and the style is so flattering. If you're looking for a more budget-friendly option to try first, this style is under $50 and very similar.
Want more style posts? Click through to the style page or how to build a capsule wardrobe for more wardrobe classics. Also, check out the number one spring trend I'm loving.