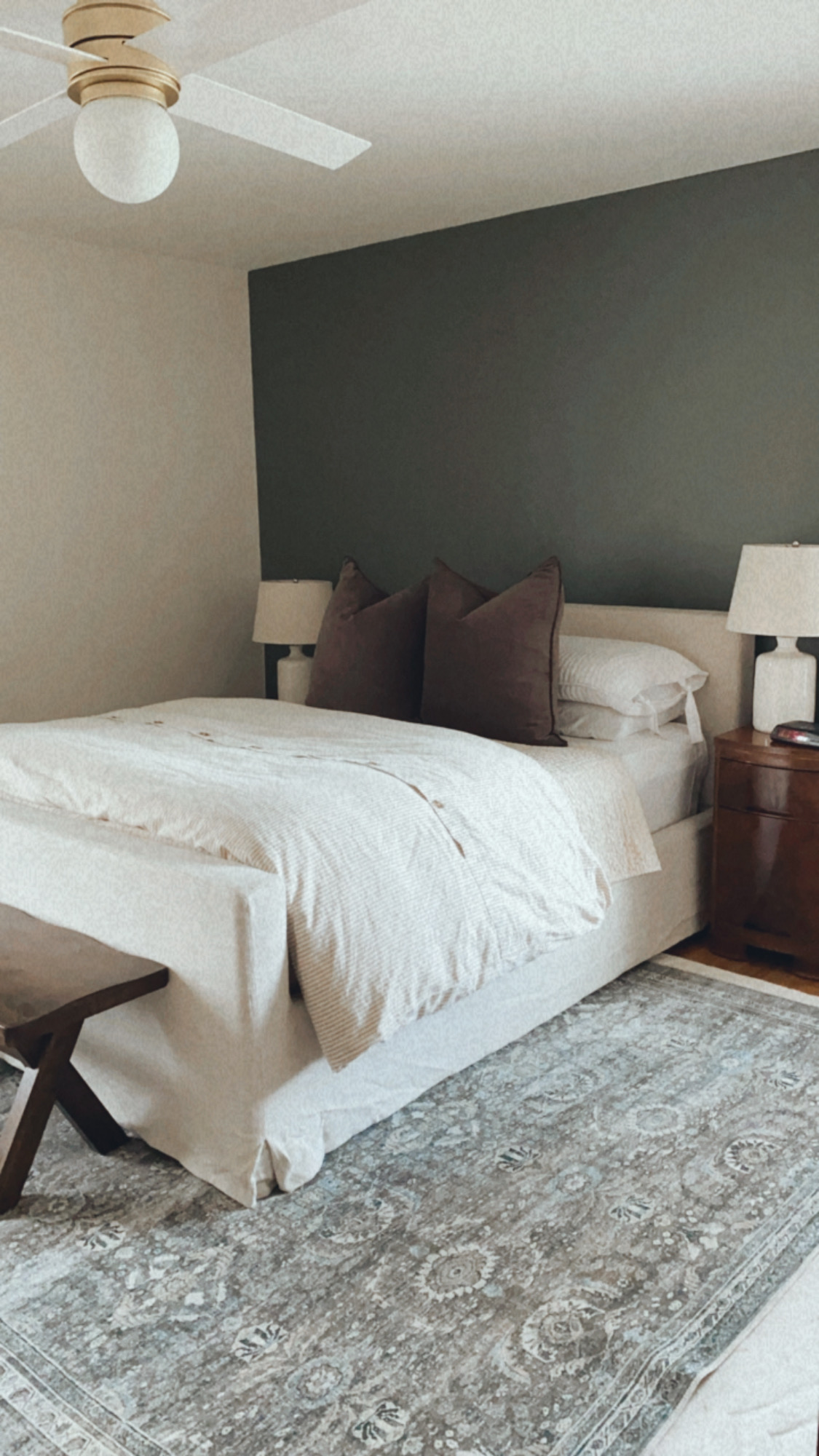 Our home is coming along slowly but surely. With our bedroom being the recent focus of our attention, receiving quite a few updates. Well I am happy to report we are so close to being finished with this space. From the least finished room in our home to almost complete – it feels quite amazing! Especially living and soaking in this space we have created for ourselves. It has always been said your bedroom should be your sanctuary, your warm place to land after a hard day and I can finally say we feel that way!
This is in large part due to the recent bedroom decor from Joss & Main we have added. While your big furniture make a statement I have found it is the small decor pieces that make the biggest impacts in a room. As you add these items in the room is completely transformed! A perfect example of this, our brown plaid curtains. They have added so much warmth to the room and immediately elevated the space. Honestly, they pulled the whole room together! The best part, they're under $60 per panel which is absolutely incredible for quality curtains like these. They're made of heavyweight fabric, include a fleece lining and offer the option of hanging them via rod pocket or tab top. I opted for tap top and steamed them to look as though they have pleats.
To add polish to our bed, I added two 26×26 pillows in an earthy dark taupe. They add a luxe touch to the bed while still being classic thanks to the solid color and velvet material. I also upgraded our down comforter to an all season version. While this one is made for all seasons it really packs the plush and fills out our duvet cover. Another luxe touch to the bed.
After adding the earthy dark taupe pillows I was inspired to add a wood bench in the same tone to the end of our bed. The perfect spot for placing our pillows in the evening to setting folding clothes to sitting to put our shoes on. Our exact bench is currently sold out but Joss & Main does have quite a few similar options. I am absolutely loving this one!
These items were all inspired by Joss & Main's 2021 Trend Report. Which includes eleven different interior trends for 2021. A few that specifically spoke to me: dressing up, earthy interiors, and comfort decorating. If you're refreshing, updating, or working on decorating your home I would highly recommend grabbing inspiration from Joss & Main's 2021 Trend Report and The Spring Edit! I'm loving the trends not your nana's florals, breezy materials, and cool curves (this mirror is everything) from The Spring Edit. Specifically this wallpaper – I have a little project in mind I think it would perfect for!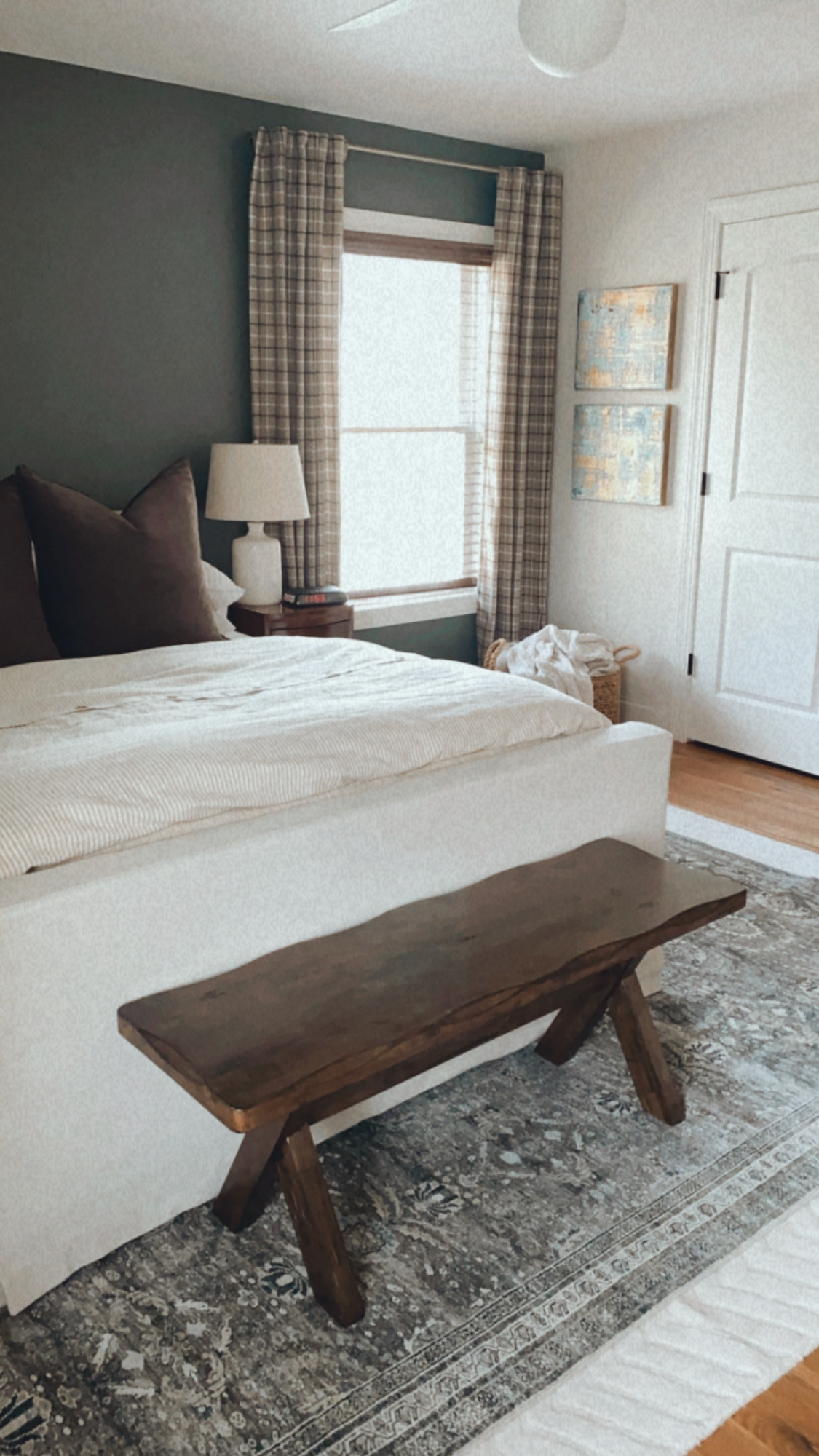 Stay up to date on all things home on the Louella Reese Home page.