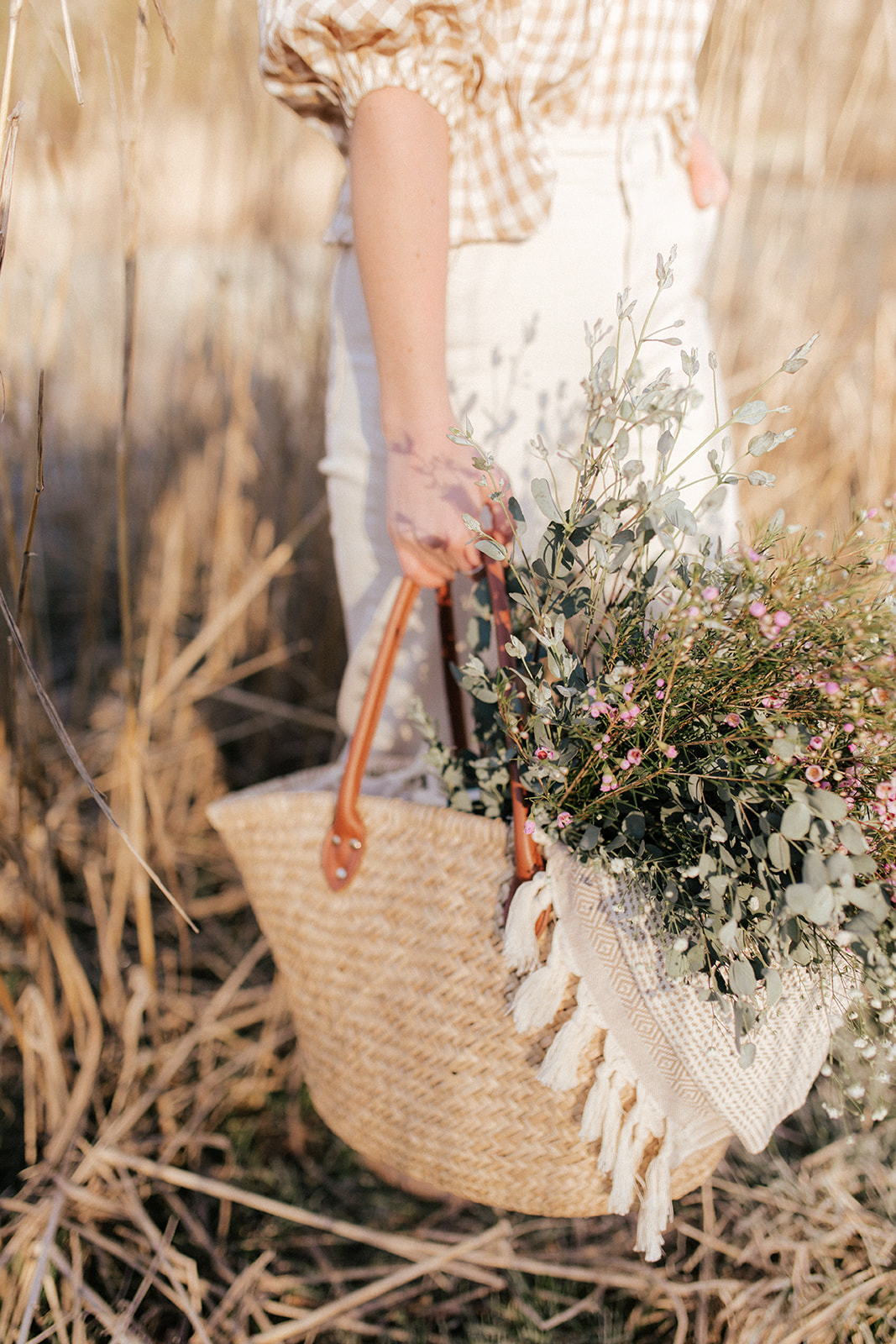 I think it's safe to say that I have a woven bag addiction. Which started a few years ago with one simple tote and then truly spiraled into a full-on obsession. This obsession continues to grow every time spring rolls around and new spring woven bags with unique details and designs emerge. They are quite possibly my favorite thing to wear during the spring and summer seasons! More often than not, from April to September, you will find me carrying one. Whether we're running errands on a Saturday afternoon, traveling, or out on date night, I always find a big (or small) woven bag to go along with my look.
I personally love the texture a woven bag adds to any outfit- tee and jeans just look cuter with a large woven tote, and a small woven basket pairs perfectly with dresses. With that being said, I thought I would round up a few of my favorite spring woven bags for the season – with save and splurge options for each style.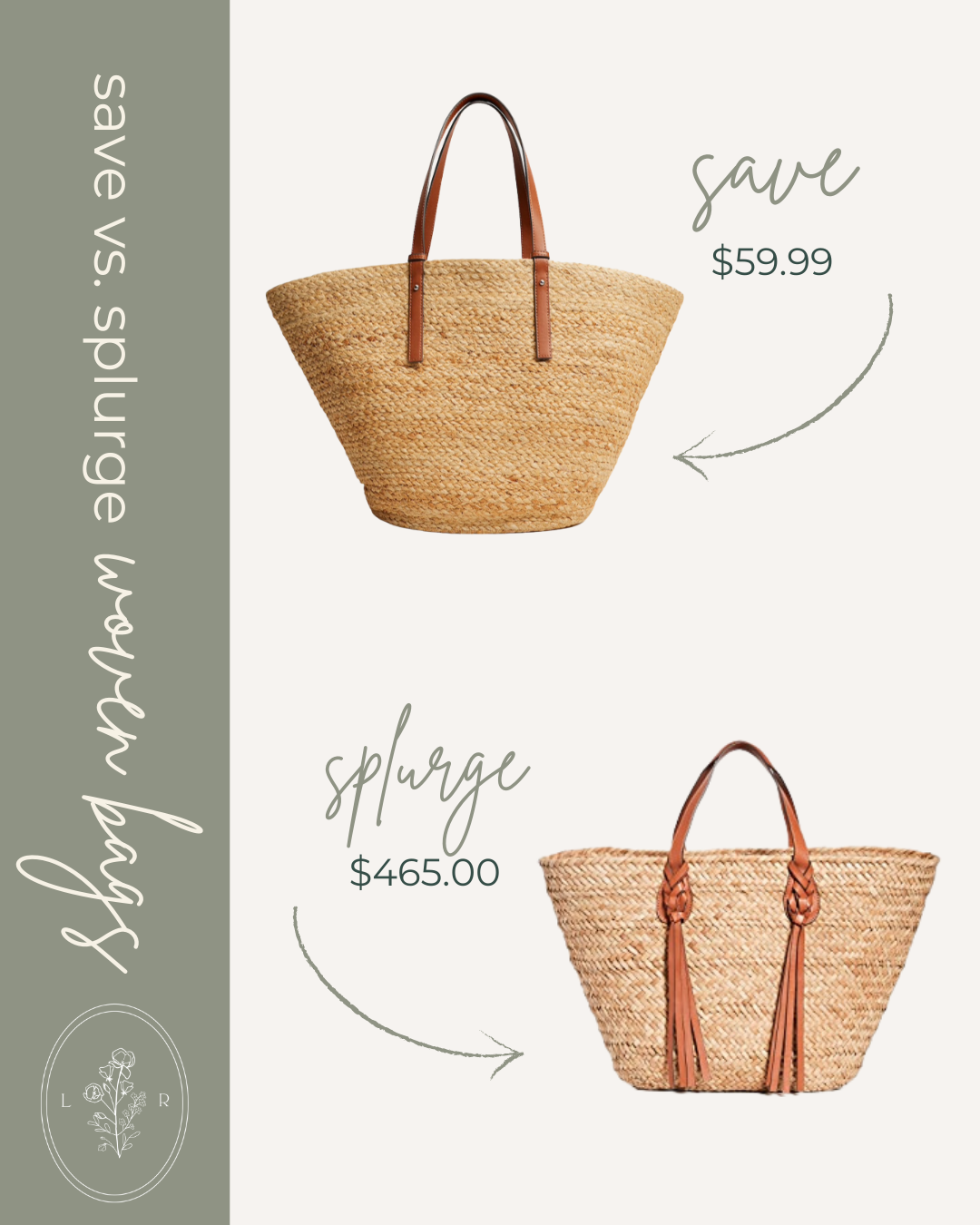 save woven tote bag // splurge woven tote bag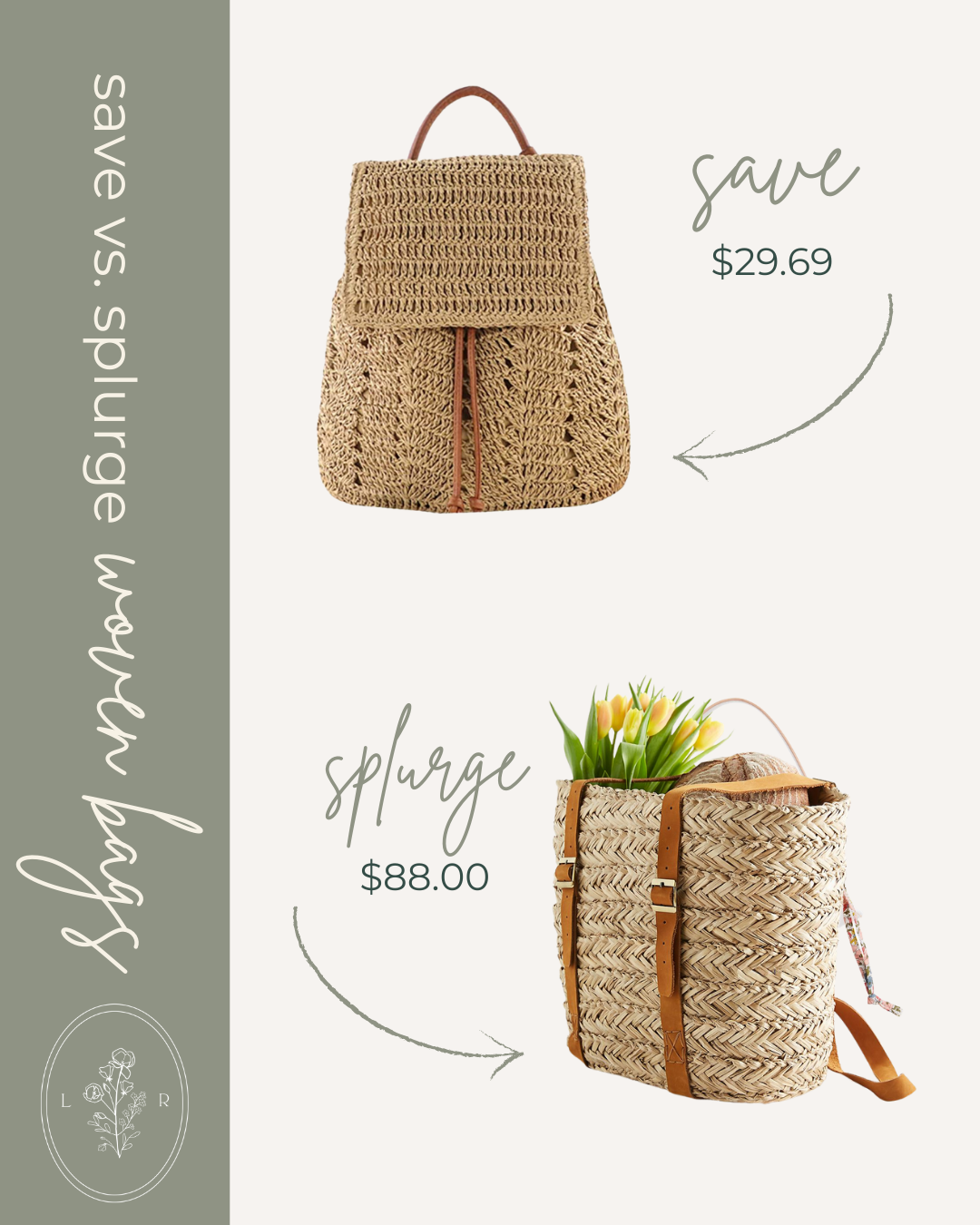 save woven backpack // splurge woven backpack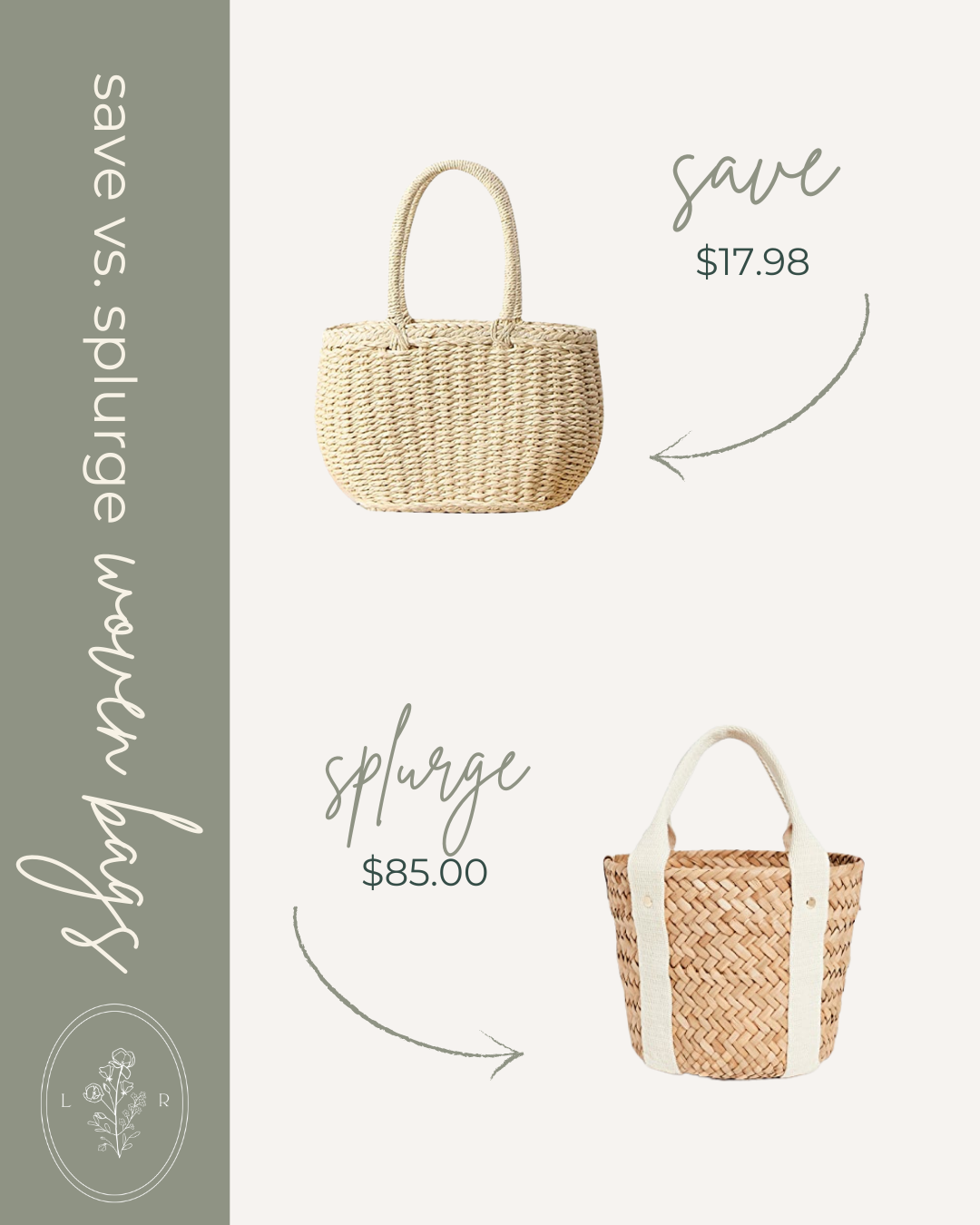 save mini woven bag // splurge mini woven bag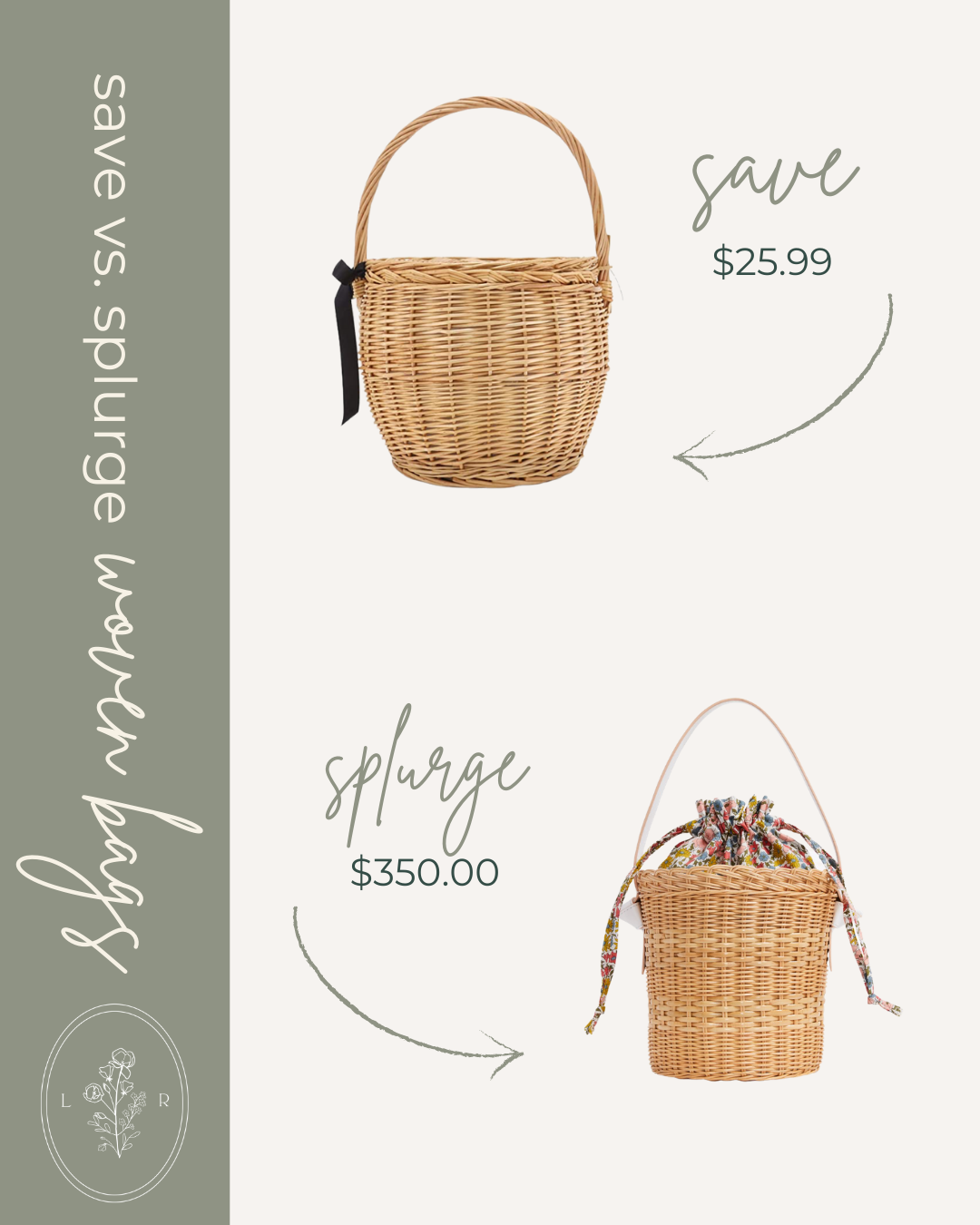 save Jane Birkin woven bag (large size) // splurge Jane Birkin woven bag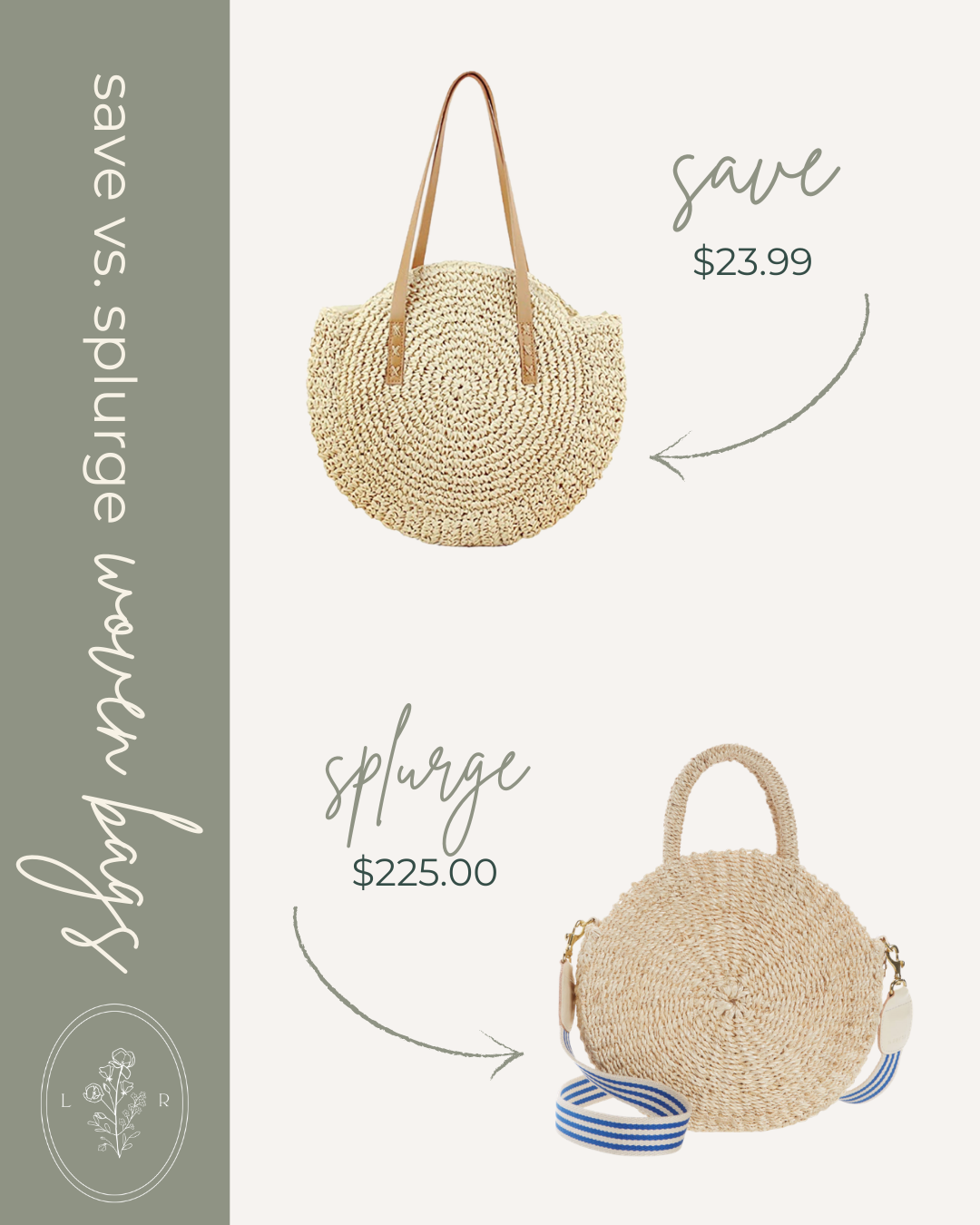 save round woven bag (another option – just $2 more) // splurge round woven bag
shop spring woven bags

Which spring woven bag makes it to the top of your wish list? Personally, I am obsessed with the splurge woven backpack! Definitely thinking it needs a spot in my woven bag collection. I mean how cute would it be at the farmer's market Saturday mornings or packed full of picnic goodies for a beautiful Sunday afternoon in the park.
Want more spring content? A few spring inspired recent posts: Neutral Spring Dresses to Shop Now, Spring Florals to Shop Now, 5 Things that Spark Joy for Me in this Season of Life, and 3 Clean Facial Sunscreens to Try this Season.
photo by Jennifer Austin Photography