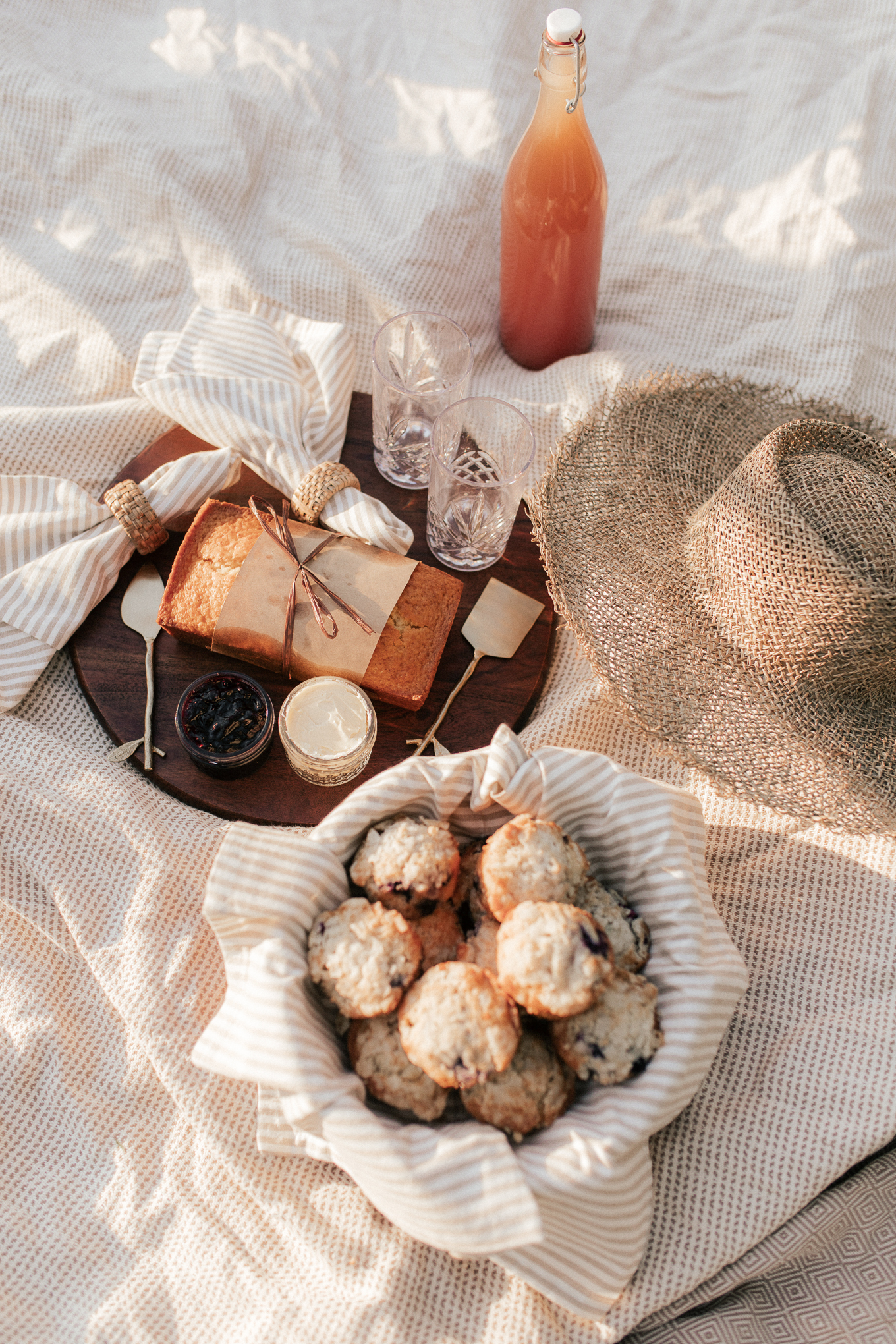 Warmer temperatures call for baking with fruit! Recently I have been very inspired to bake with fresh produce, with a focus on fruits. Seeing all of the juicy produce in-stores and at the farmer's market leaves me craving lighter baked goods with fresh fruits like lemon, blueberries, strawberries and bananas. Earlier this month I was inspired to make blueberry muffins and lemon pound cake in celebration of Mother's Day. I love celebrating and treating my mom to a beautiful brunch on Mother's Day. Which requires fresh baked goods!
These two recipes are simple and a little healthier with the swap of a few ingredients – coconut sugar vs. refined sugar, coconut oil vs. butter, and greek yogurt vs. sour cream. Trust me when I say these are healthier swaps you will be very happy about!
See below for both baking with fruit recipes. Enjoy!
Baking with Fruit: Lemon Pound Cake & Blueberry Muffins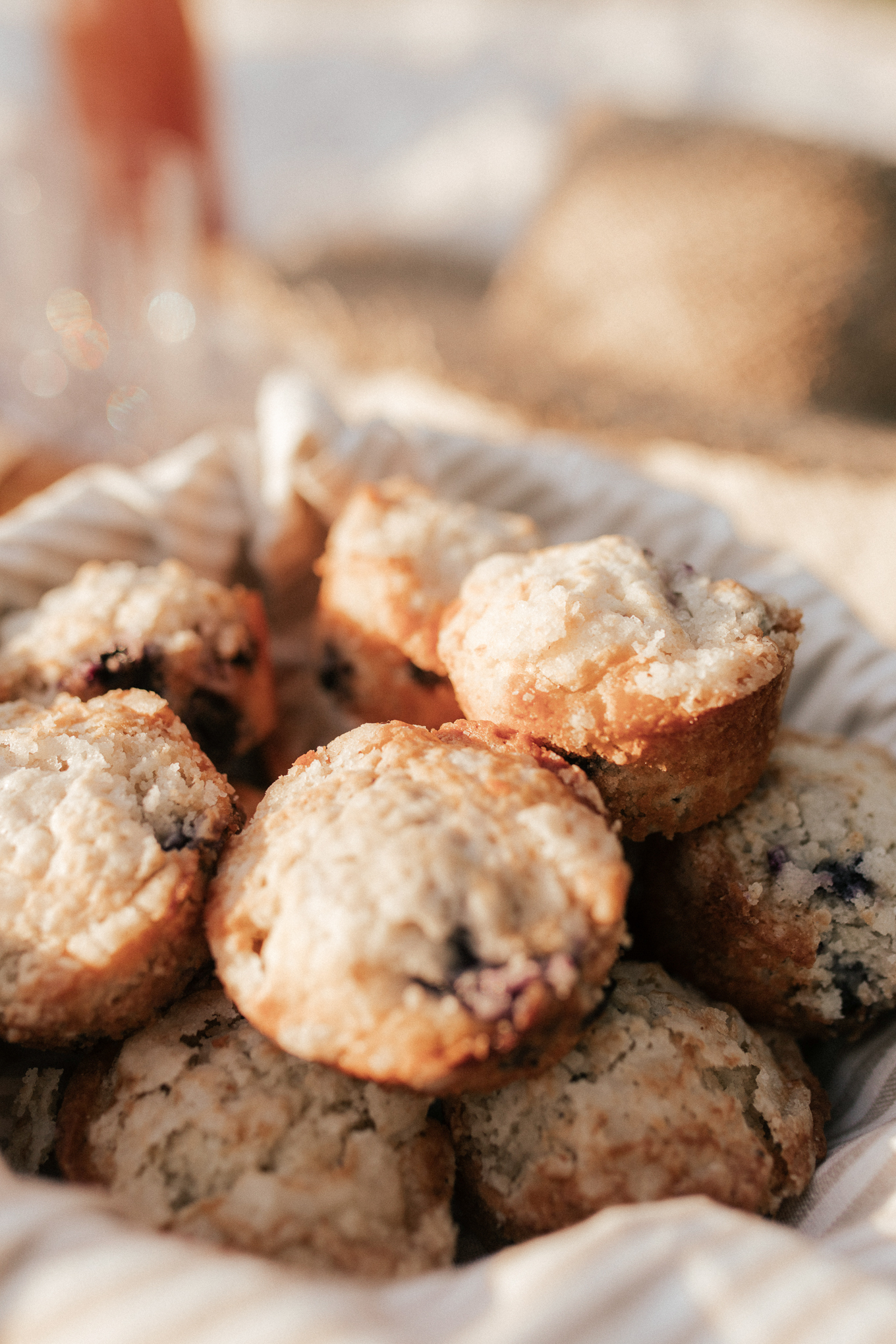 Blueberry Muffins
streusel
1/4 cup plus 1 tablespoon coconut sugar
2 tablespoons flour
2 tablespoons cold unsalted butter
muffins
1 1/3 cups flour
1 teaspoon baking powder
8 tablespoons coconut oil, softened
1 cup coconut sugar
2 large eggs
1 teaspoon pure vanille extract
1/2 cup greek yogurt
1 cup frozen blueberries, unthawed
---
to make the streusel: in a medium bowl, stir together the coconut sugar and flour. Use your fingers to cut in the butter, mixing it throughly until it resembles coarse crumbs. Place in refrigerator until ready to use.
to make muffins: preheat over to 350°F. Use melted coconut oil to coat 12 cups of a muffin tin or use cupcake liners.
in a medium bowl, stir together flour and baking powder. Set aside.
in a stand mixer with a paddle attachment, cream the butter and coconut sugar on medium speed until light and fluffy, about 2 minutes. Reduce the speed to low and slowly add the eggs and vanilla. Turn the mixer to medium-high speed and mix until well combined.
with the mixer on low speed, add half of the flour mixture, then half of the greek yogurt. Add the remaining flour mixture and greek yogurt. Mix until well combined. Fold in the frozen blueberries.
fill prepared muffin cups three-quarters full. Sprinkle streusel on top of each muffin – use all streusel.
bake 24-28 minutes, until toothpick comes out clean.
serve warm, enjoy!
---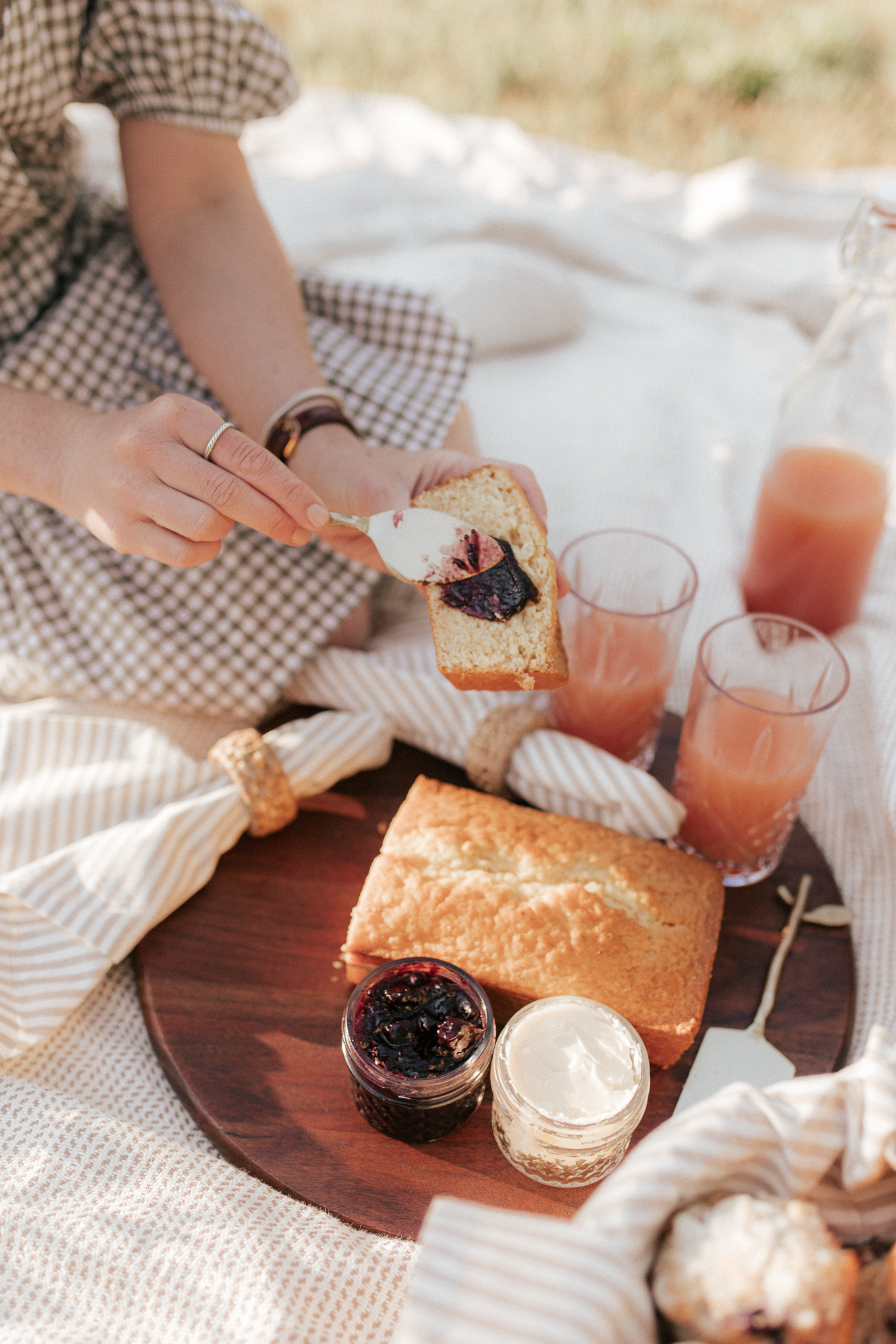 Simple Lemon Pound Cake
1 and 1/2 cups flour 
1/2 teaspoon baking powder
1 cup coconut oil, softened to room temperature
1 cup coconut sugar
3 large eggs, at room temperature
1/4 cup greek yogurt, at room temperature
3 Tablespoons freshly squeezed lemon juice (about 1 lemon)
zest of 1 lemon
1 teaspoon pure vanilla extract
---
Lower the oven rack to the lower third position and preheat the oven to 350°F. Coat a 9×5 inch loaf pan with melted coconut oil.
to make the cake: Whisk the flour and baking powder together in a large bowl. Set aside.
in a stand mixer with a paddle attachment, beat the butter on high speed in a large bowl until smooth and creamy, about 1 minute. Add the coconut sugar and beat on high speed for 2 minutes until creamed. With the mixer on low speed, add the eggs one at a time. Once the eggs are completely mixed in, stop the mixer. Add the greek yogurt, lemon juice, lemon zest, and vanilla extract, then beat on medium speed until well combined.
with the mixer on low speed, slowly add the dry ingredients just until combined. If needed, run a whisk through the batter a few times to rid any large lumps. Avoid over-mixing!
pour and spread the batter into prepared loaf pan and bake for 45-60 minutes, covering the cake with aluminum foil halfway through baking to prevent the top from over-browning. The cake is done when a toothpick inserted in the center comes out mostly clean.
Remove the cake from the oven and place on a wire rack. Allow cake to cool in the pan on the wire rack for 1 hour, then carefully remove the slightly warm cake from the pan.
Serve warm or completely cooled, enjoy!
---
Which recipe will you be trying first?
Looking for more recipe inspiration? Try the yummiest brookie cookies or if a healthier option, simple homemade granola and açaí bowl.
photo by Jennifer Austin Photography