It's not secret that Joshua and I love the farmer's market. Making a point to shop local produce at our small town farmer's market every Saturday morning. We have also turned into quite the farmer's ourselves. Okay, maybe not farmers but definitely amateur gardeners! This summer we have been growing zucchini, cucumbers, jalapeños, cherry tomatoes and several herbs.
To celebrate the abundance of fresh produce I've partnered with Flat Top Hills to create a late summer farmer's market menu with wine pairings. Ideal for a weekend gathering with friends, special weeknight dinner, or simply an excuse to get together with those you love. We opted to host on our front porch one Saturday evening to create a little front porch party.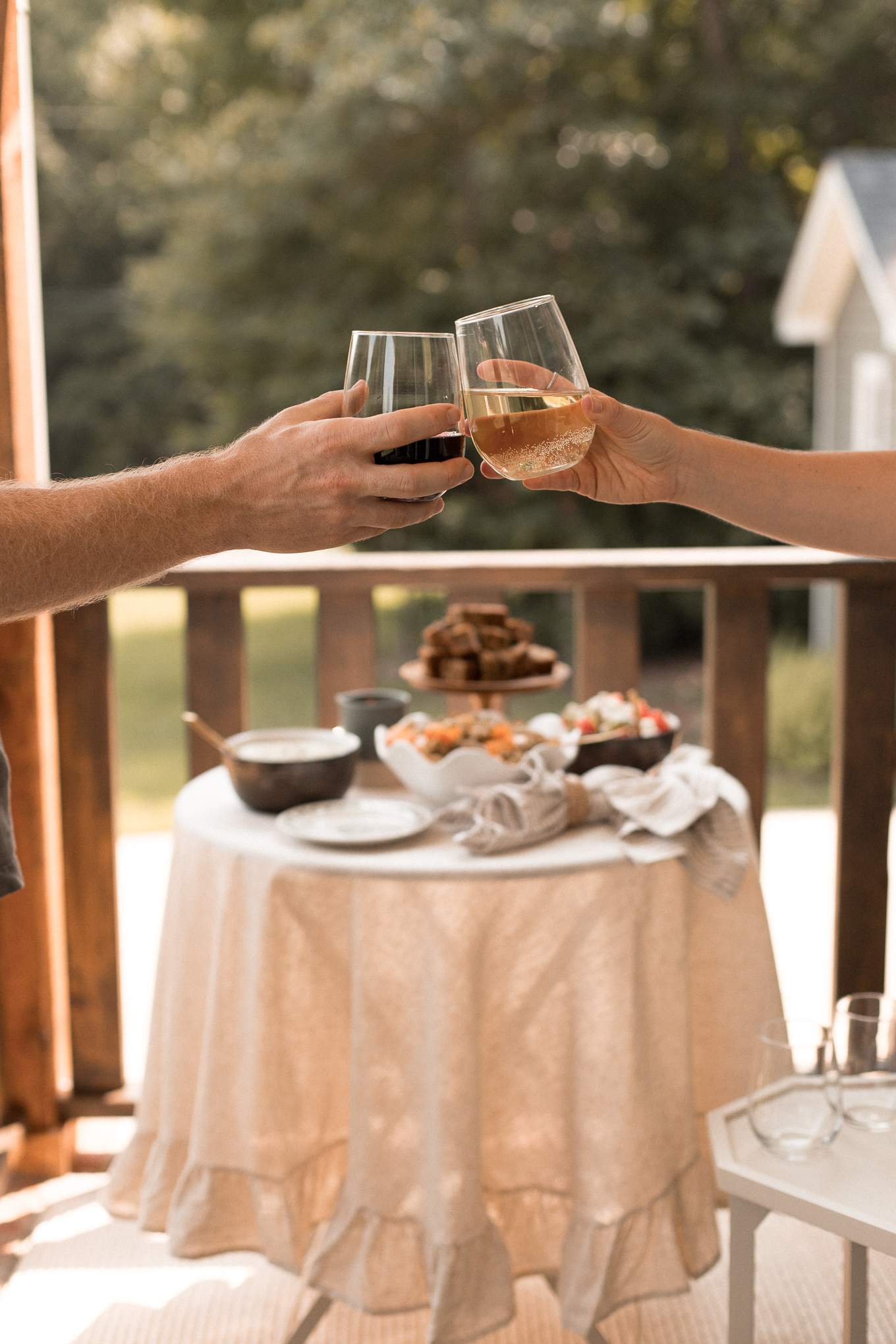 We served a variety of Flat Top Hills wines – including Sauvignon Blanc, Chardonnay, Cabernet Sauvignon, and Rosé. A little something for everyone! Flat Top Hills is a premium collection of vineyard-driven wines from the "G4," or fourth generation of the iconic C. Mondavi family, whose roots in California winemaking date back 75 years. Flat Top Hills is family-owned and draws from family-farmed vineyards. Which speaks to this small town gal's heart!
Below you will find our farmer's market menu plus four wines to perfectly compliment the menu. Find out where to buy the Flat Top Hills wines near you here.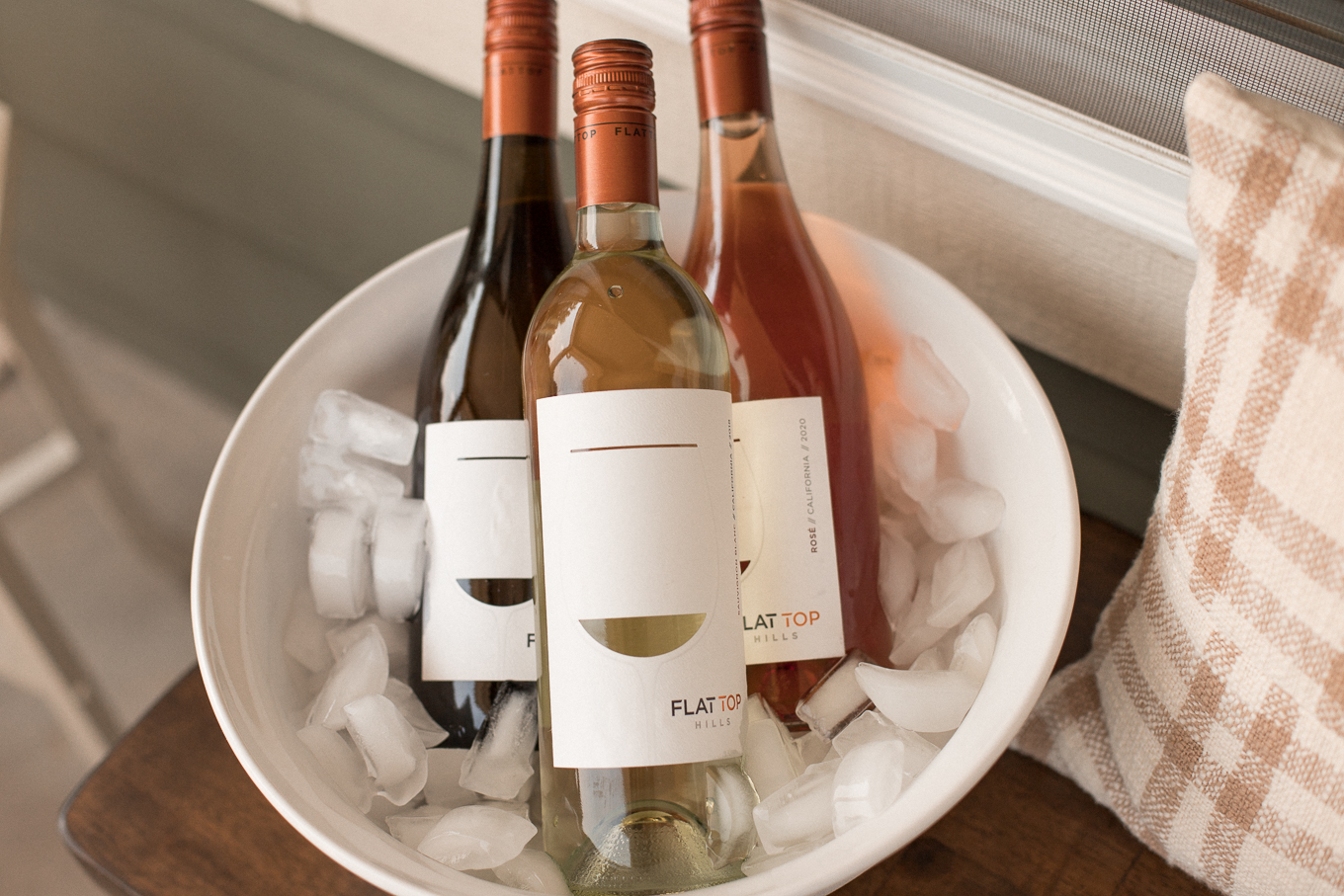 WINE
Sauvignon Blanc
Fresh, aromatic Flat Top Hills Sauvignon Blanc shows generous fruit, jasmine and lemon zest on the nose and has flavors of Key Lime pie and mandarin orange; crisp and balanced with a lemon drop finish.
Food Pairings:
Roasted Zucchini Hummus & Pita Chips
Cilantro Pesto Pasta Salad with Fresh Tomatoes
Chardonay
Rich, elegant and a bit refined this medium-bodied chardonnay from Flat Top Hills is a bright, fruit-forward wine with tropical fruit, lime and pear essence; complete with balanced acidity. A well-structured quaff with flavors of green apple, a touch of vanilla and toasted oak on the finish.
Food Pairings:
Roasted Zucchini Hummus & Pita Chips
Cilantro Pesto Pasta Salad with Fresh Tomatoes
Rosé
Flat Top Hills Rose of Grenache and Dolcetto is fruit-forward, yet dry and supple. This beautiful pink hued wine suggests aromas of strawberry cream pie, guava and has floral notes with a touch of whipped cream and mango on the finish.
Food Pairing:
Watermelon, Cucumber & Feta Salad with Pistachios
Cabernet Sauvignon
Rich, smooth and full-bodied Flat Top Hills Cabernet Sauvignon has deep blue and black fruit on the palate with cocoa powder and vanilla notes. Additionally, there are warm spice components, like nutmeg and cassis. The tannins are integrated and the wine ends with a long and velvety finish.
Food Pairing:
Dark Chocolate Zucchini Bread
Which Flat Top Hills wine and farmer's market menu item speaks to you most?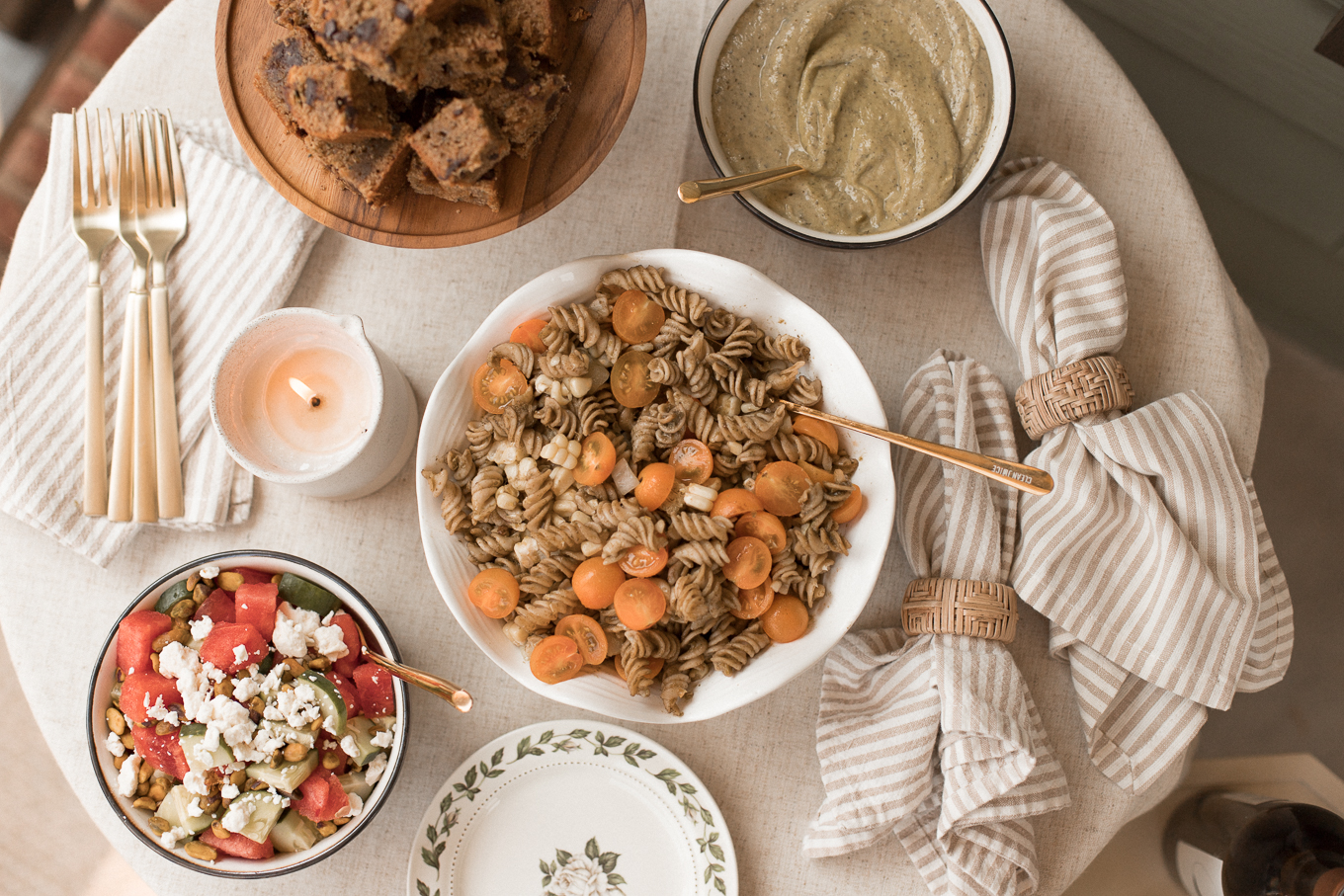 Zucchini Hummus Recipe
Ingredients
3 large roasted zucchinis
2–3 Cloves garlic
⅛ cup lemon juice- plus more to taste
½ an avocado
½ tsp Himalayan sea salt
½ tsp cracked pepper
¼ cup parsley
Directions
Preheat oven to 350 degrees. Cut zucchini lengthwise and brush with olive oil. Roast in the oven until tender. About 25-35 minutes depending on the size of your zucchini.
Place the roasted zucchini along with the rest of the ingredients in a blender or food processor, and puree until relatively smooth. Transfer to bowl. Serve either warm or chilled. *I much preferred it chilled.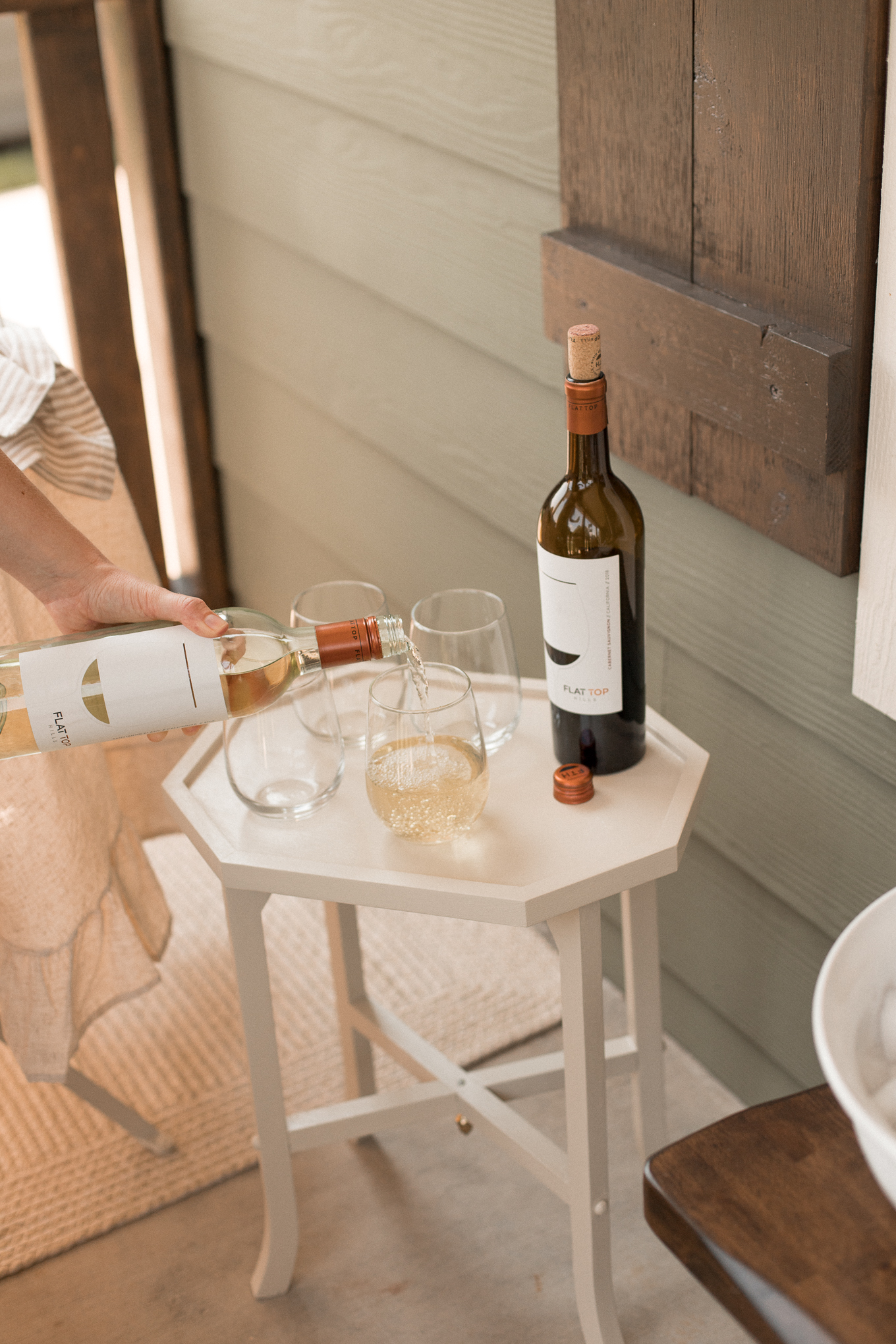 Watermelon, Cucumber & Feta Salad with Pistachios Recipe
Ingredients
4–5 cups watermelon cut into ¾–1 inch cubes
3 cucumbers cut into ¾ inch cubes
¼ cup sliced red onion
½ cup chopped mint
½ cup chopped Italian parsley
½ cup crumbled feta cheese
¼ cup pistachios
¼ cup olive oil
Directions
Place watermelon, cucumber and onion in a large bowl. Add herbs, feta and pistachios. Gently mix.
Add olive oil and mix to incorporate.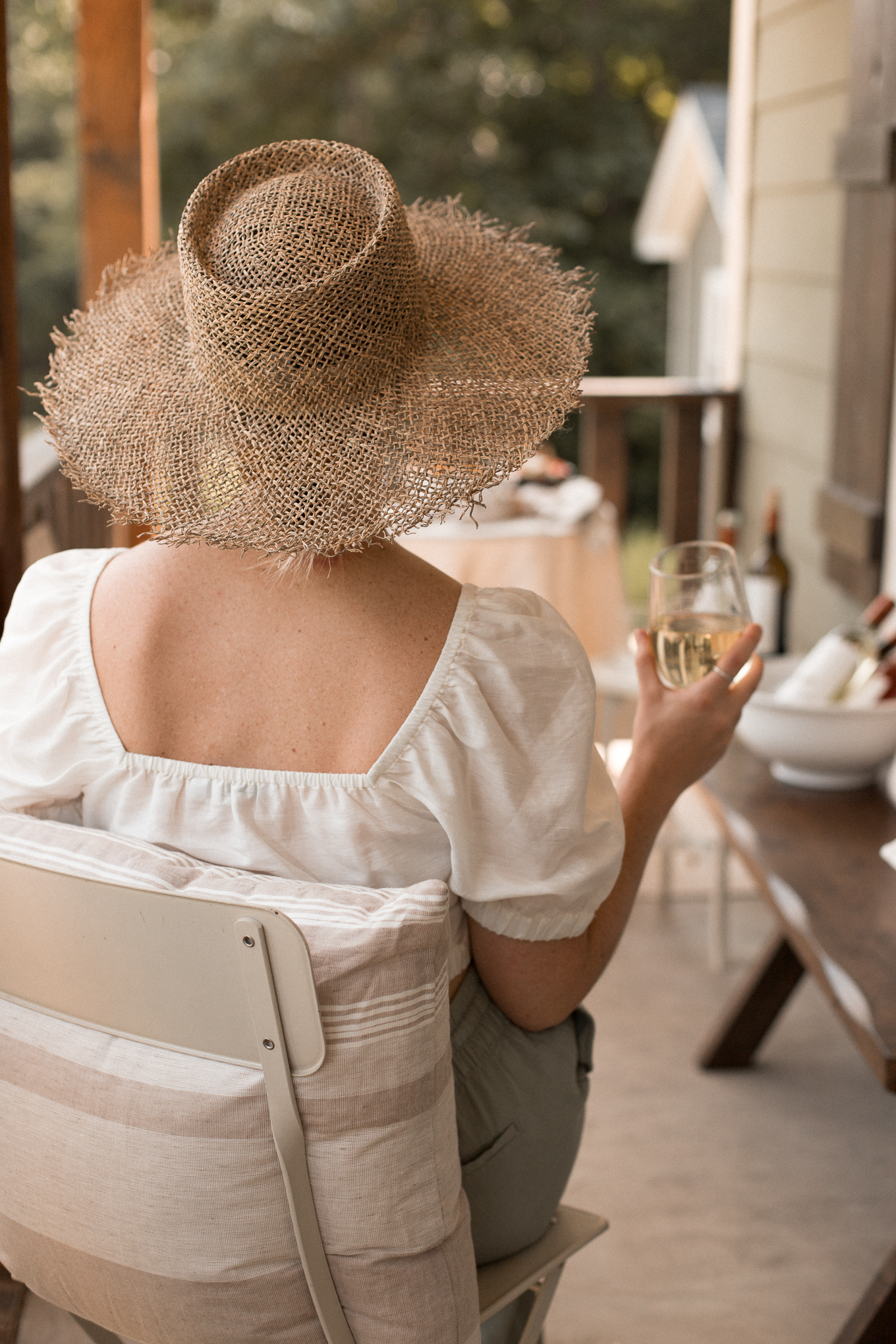 Cilantro Pesto Pasta Salad with Fresh Vegetables Recipe
Ingredients
6 ounces brown rice noodles
½ an onion thinly sliced
1–2 ears of fresh corn, shucked and boiled
Cherry tomatoes
Vegan Cilantro Pesto:
1 large bunch cilantro and thin stems
2 fat garlic cloves
1–2 tablespoons chopped jalapeno
½ cup olive oil
⅓ cup sunflower seeds
½ teaspoon pink Himalayan sea salt
¼ teaspoon pepper
2 tablespoons lime juice
Directions
Cook brown rice noodles according to packaging. Drain and set aside.
Place all the cilantro, garlic and jalapeño in a blender or food processor and pulse until finely chopped. Add the remaining ingredients, pulse until well combined. Consistency should be on the runny side – ideal for tossing the salad.
Cut tomatoes and onions into bite-sized pieces. Cut corn from cob. Place pasta in a large mixing bowl. Add the cilantro pesto and toss. Continue to toss until pasta is completely covered by cilantro pesto. Add veggies and toss again. Taste and add more lime, salt, and/or pepper as needed.
Place in a serving bowl and top with more cherry tomatoes. Chill in refrigerator and serve cold.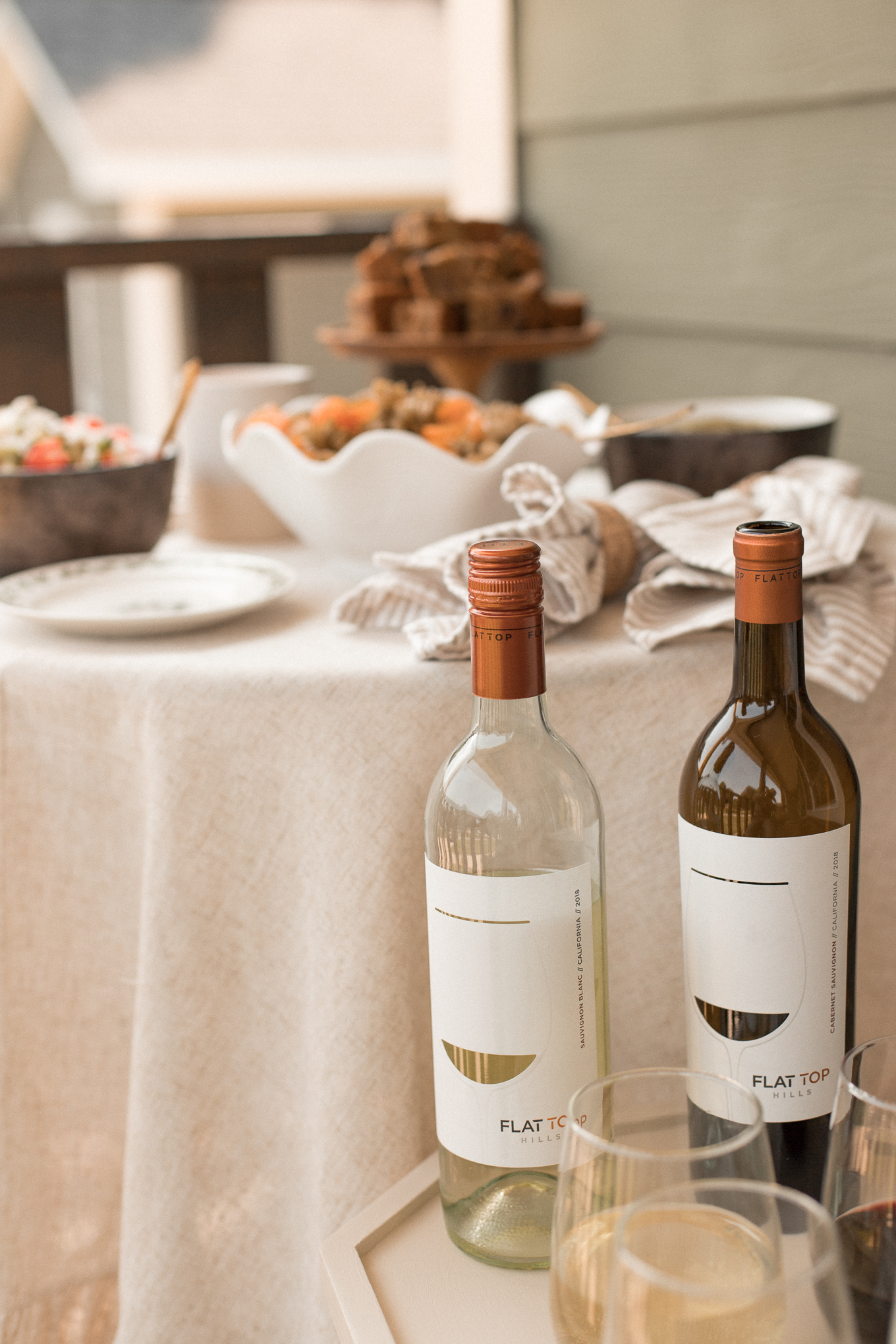 Thank you to Flat Top Hills Winery for sponsoring this post. Thank you for supporting the brands that make Louella Reese happen. All views and opinions are of course my own!