Sharing my recent spring uniform. Plus how to dress up the basic white tee and jeans combination for a spring date night!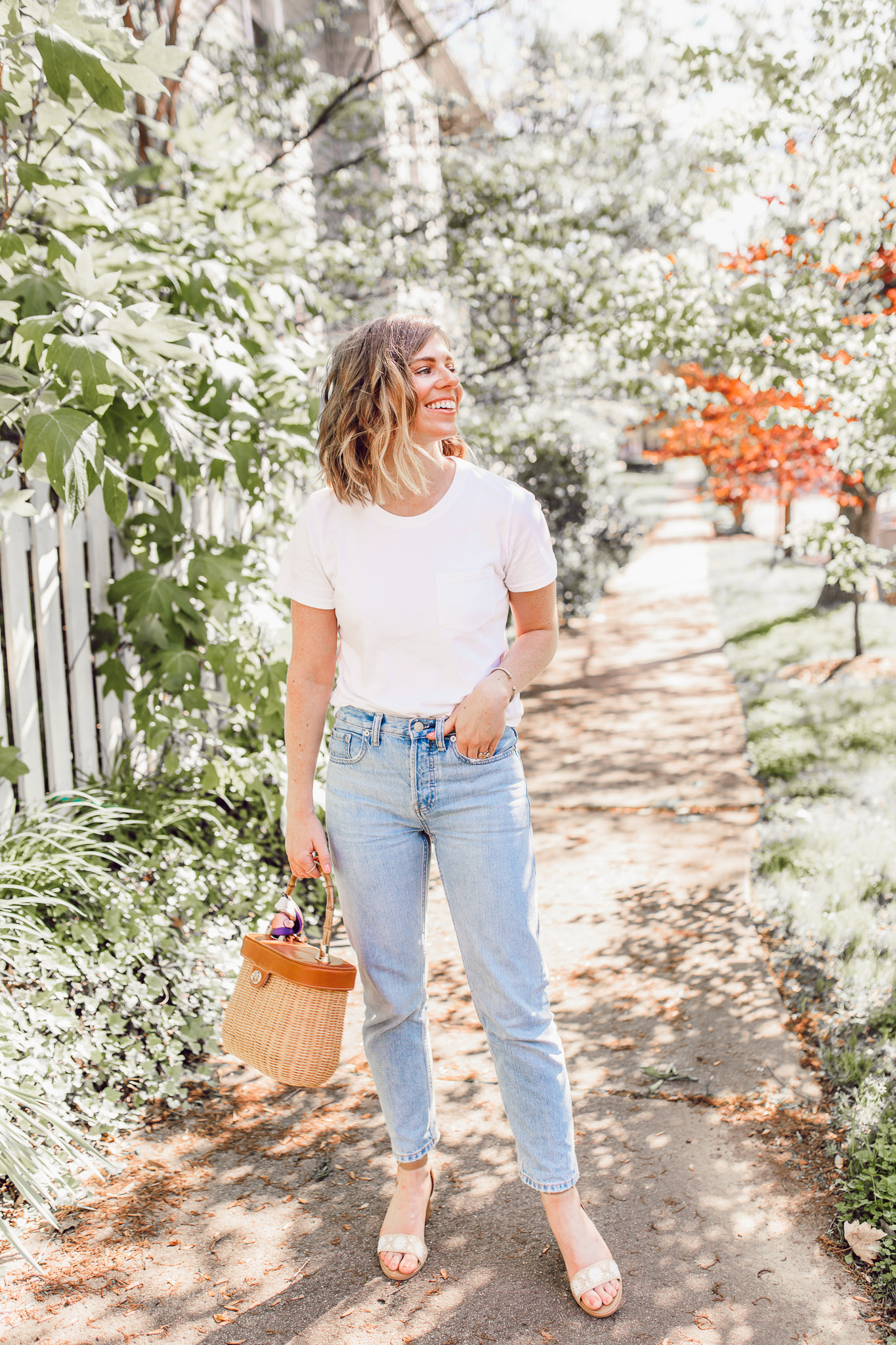 Come spring I'm typically all about dresses (maxi dresses, midi dresses, floral dresses, lace dresses) but lately, I cannot get enough of the basic white tee and jeans combination. I blame it on Everlane and their incredibly comfy crop tees + relaxed boyfriend jeans. They are game changers! 
I tried them both on while in NYC for Fashion Week this past February but didn't pull the trigger. The reason being spring was right around the corner and I figured I would be living in dresses. Well I couldn't stop thinking about the two pieces and definitely regretted not buying them. Especially when I kept seeing my size sell out in the jeans. So when the 24s were back in stock I JUMPED on it – adding both the relaxed boyfriend jeans and a crop tee to my cart. And I haven't looked back since. 
By that I mean, I have basically been wearing either or both of these pieces almost daily. Most recently, dressing them up for an easy spring date look. Adding a wicker handbag + silk scarf and raffia high heeled sandals. Both items give off major spring vibes and dress up the basic combo.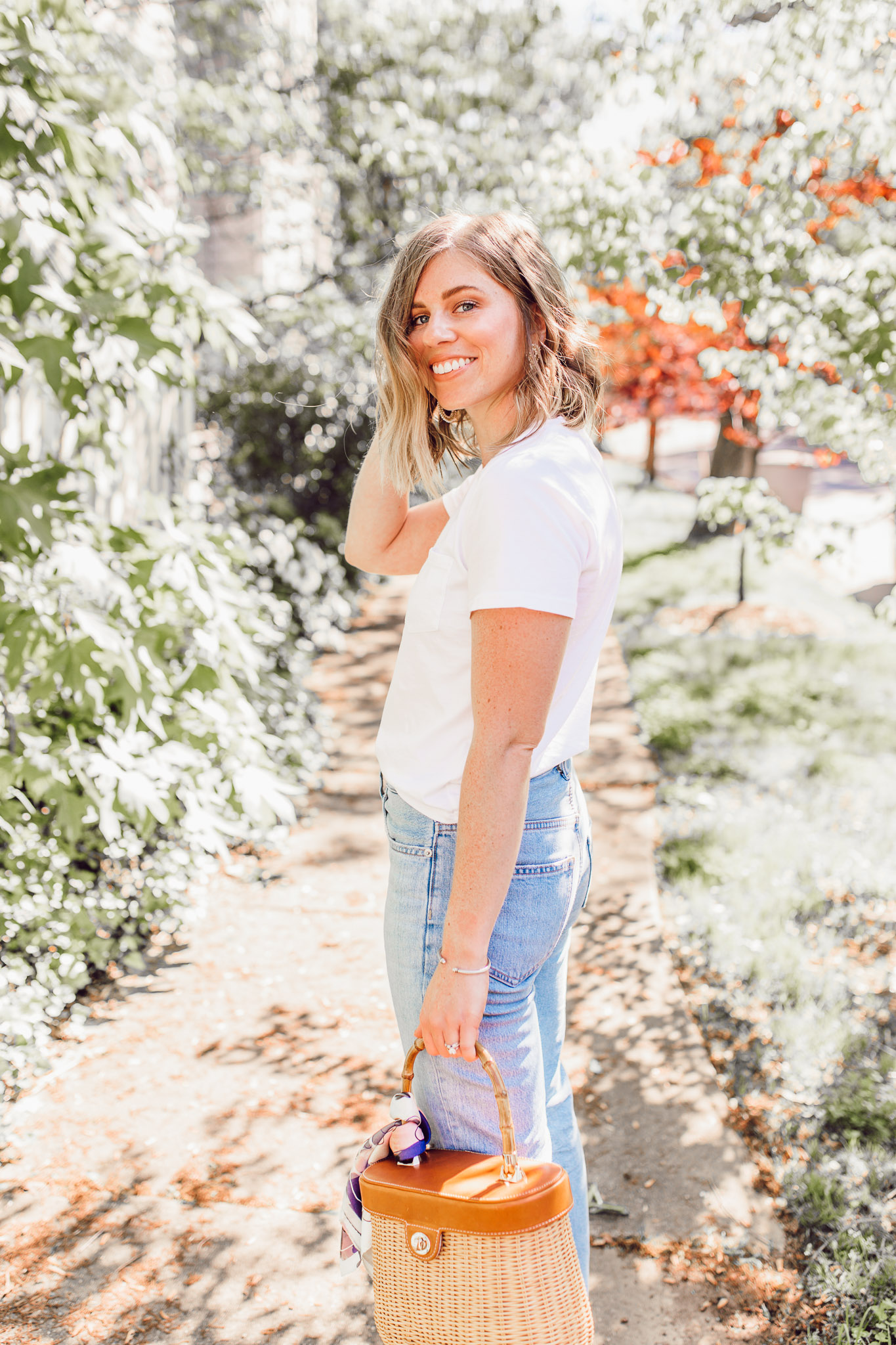 Straw + Wicker Handbags for Spring & Summer 
Come spring and summer 9 times out of 10 you'll find me carrying either a straw or wicker handbag. They are my absolute favorite and every year I cannot wait to pull them out. And to pick up an additional one or two! Every year it seems brands come out with cuter styles and this year is no different. There are so many adorable straw + wicker bags in stores right now!  Below you will find some of the cutest ones.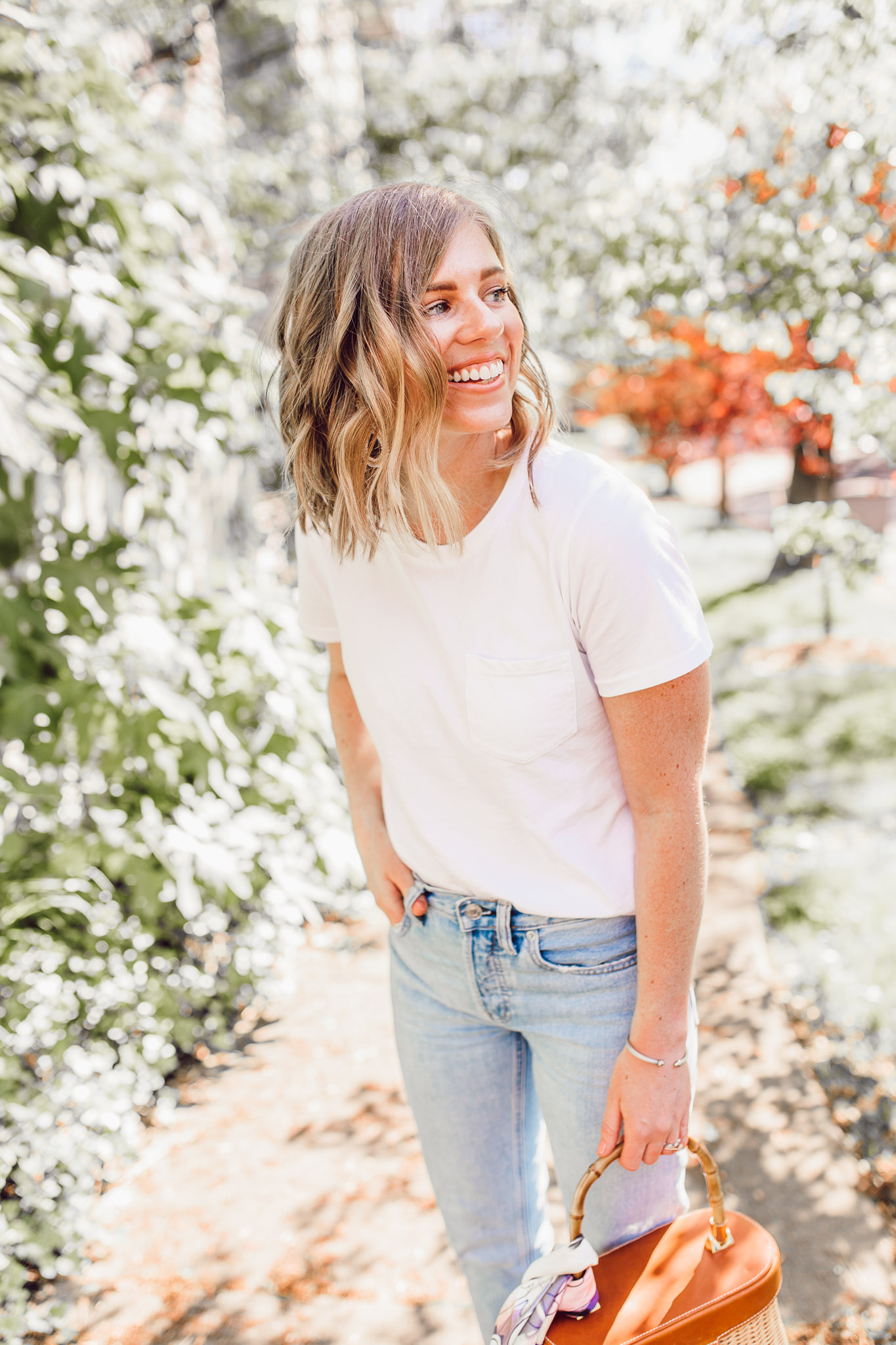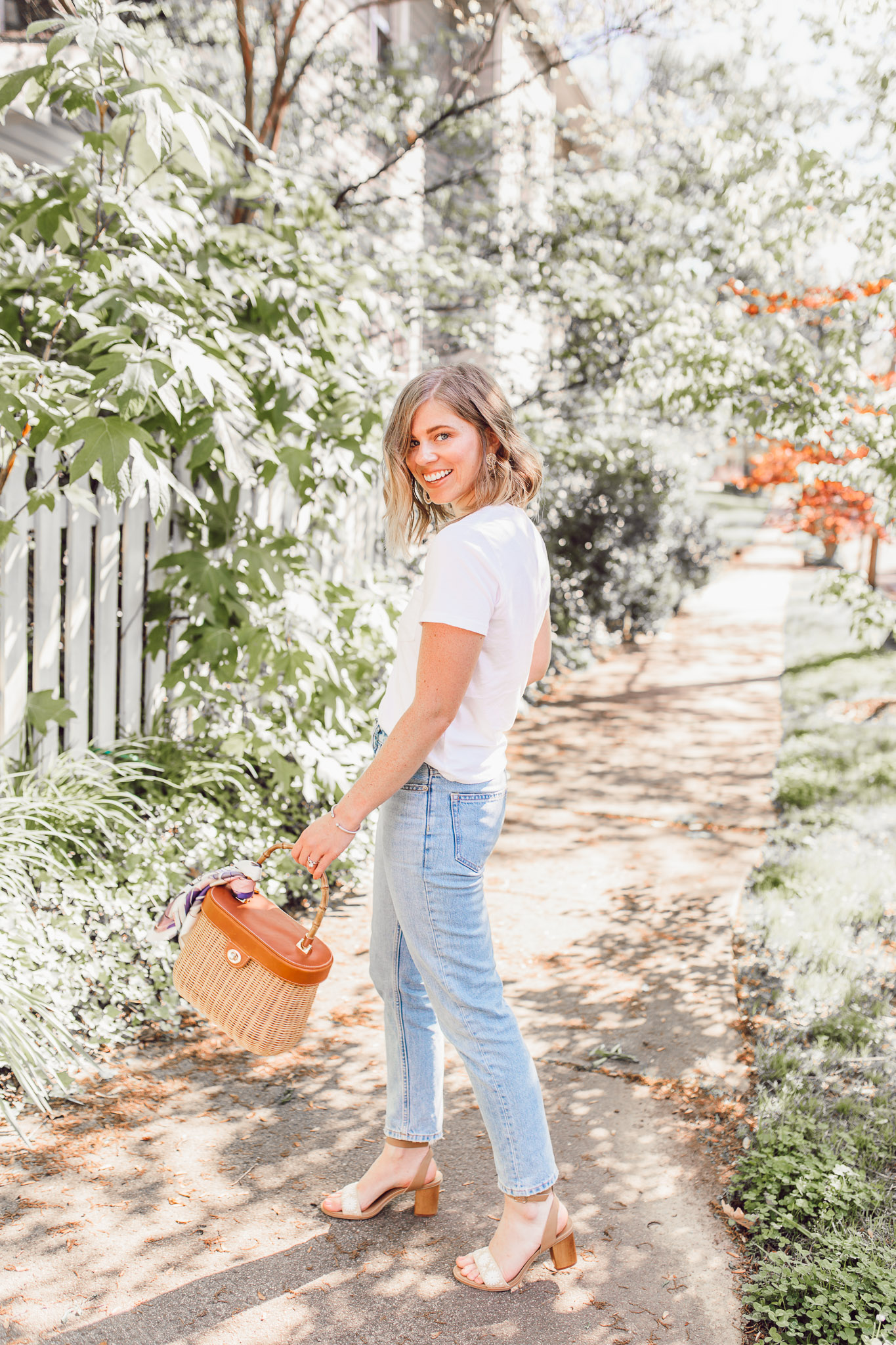 How to Dress Up A Basic White Tee and Jeans Combination for Spring
Add height 
The best way to instantly dress up the combination is to add some height. And by that I mean, high heels or wedges. Either of these two will add a feminine touch to the other wise casual look. If you're wearing high-heels opt for open toe to play up the spring feel. For wedges, I highly recommend espadrilles. One they're incredibly comfortable and two, they again add a more feminine, spring touch. 
Hold a wicker 0r straw bag
As mentioned above, these bags are perfect for the spring and summer seasons. They're sweet, playful and oh so fun to carry! Just as the high heels or wedges, they'll add feminine spring vibes to your look! If you're going for a more dressy look, opt for a clutch or small top handle bag. If you have lots to carry or are going a little more casual, pick a tote or cross body bag. 
Pair with playful accessories
Have a little more fun and add playful accessories. Think statement earrings, bandanas, floral silk scarves, or wrist full of bracelets. Whatever accessory fits your personality and showcases your personal style best!