Fall officially arrived last week, however, it is just now starting to feel like the season. Crisp mornings and chilly evenings requiring cozy sweaters and comfy boots. Porches are filling up with pumpkins and mums and we all cannot wait to see the changing leaves. With signs of fall comes the craving for something warm to wrap our hands around and sip. Whether it's a cup of tea, coffee, cider or hot chocolate – we cannot wait to taste our favorite warm beverage with a hint of fall. Bring on the pumpkin spice, maple, apple and cinnamon flavors. Fall drinks have arrived!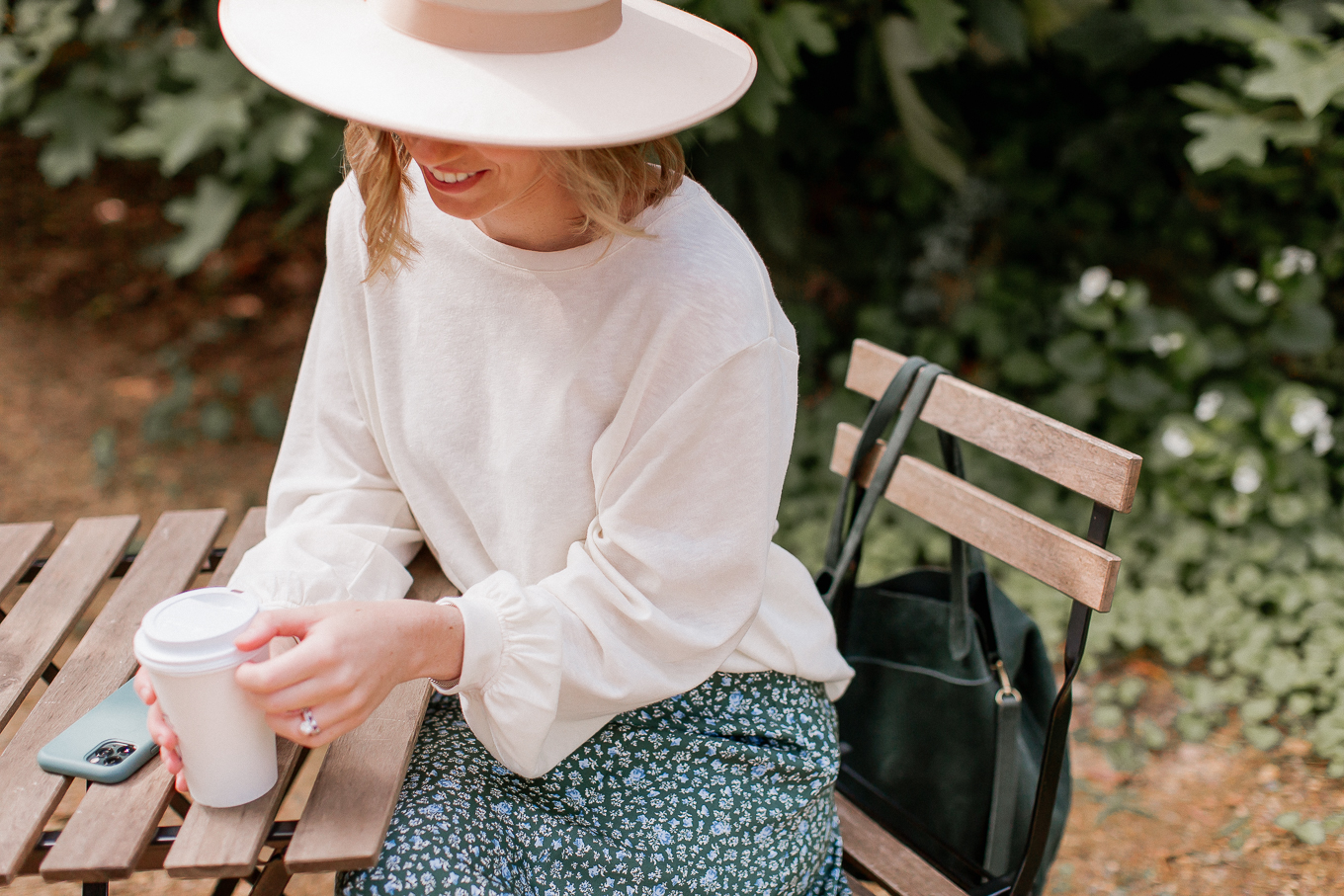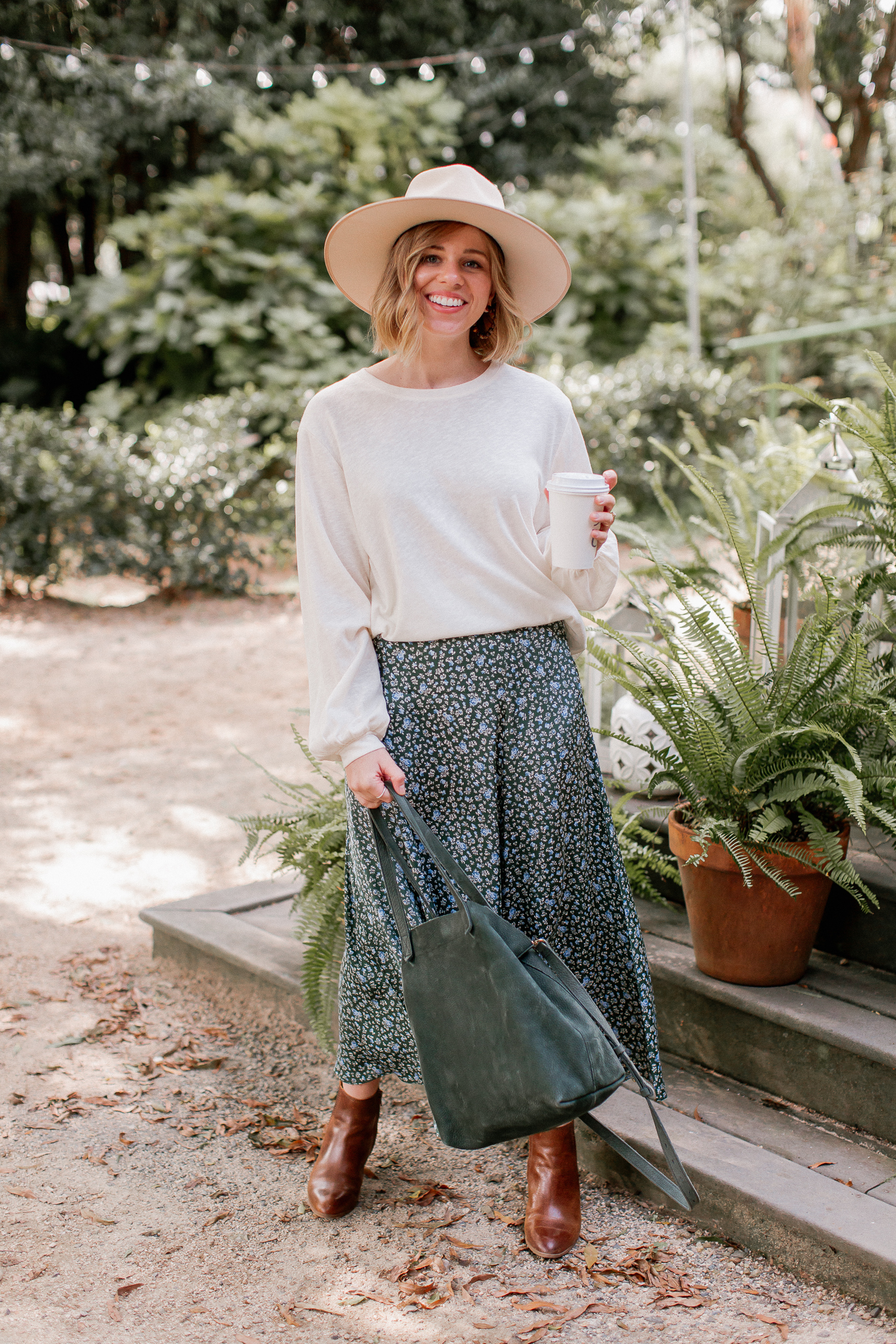 Relaxed Long Sleeve T-Shirt |Floral Midi Skirt | tote (sold out, same bag in braided leather) | brown leather booties | wool hat

Ready to taste fall? Me too! While personally I prefer tea, cider, and hot chocolate, I know there are so many coffee lovers out there – so I wanted to share a little fall drink inspiration for everyone. Below you will find fall drinks to try at home this season – including coffee drinks, teas, ciders, hot chocolates, and more. Again, bring on the pumpkin spice, maple, apple and cinnamon flavors.
Fall Drinks to Try at Home
Coffee Drinks
Low-Carb Keto-Friendly Pumpkin Latte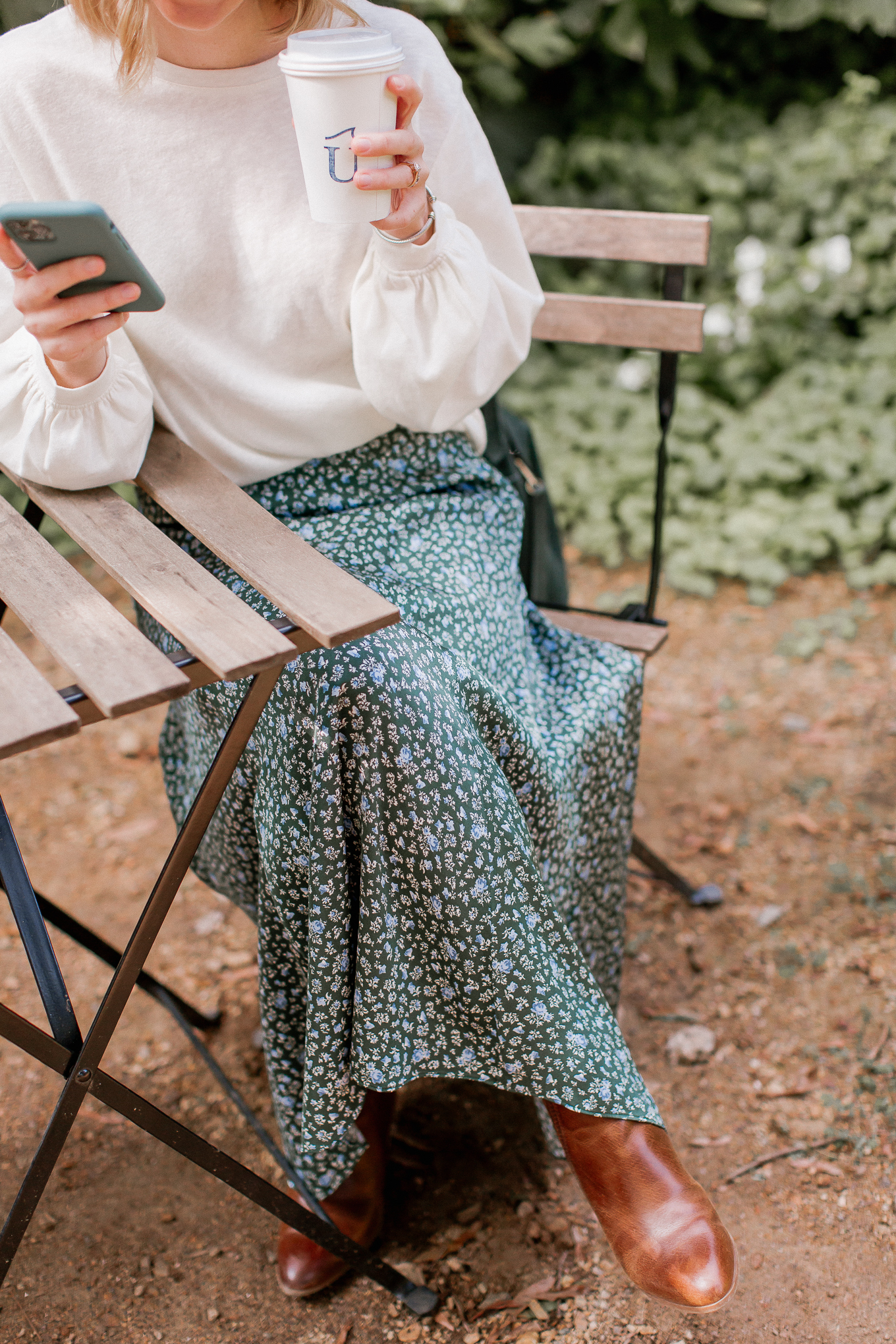 Teas, Ciders & Hot Chocolates
Pumpkin Spice White Hot Chocolate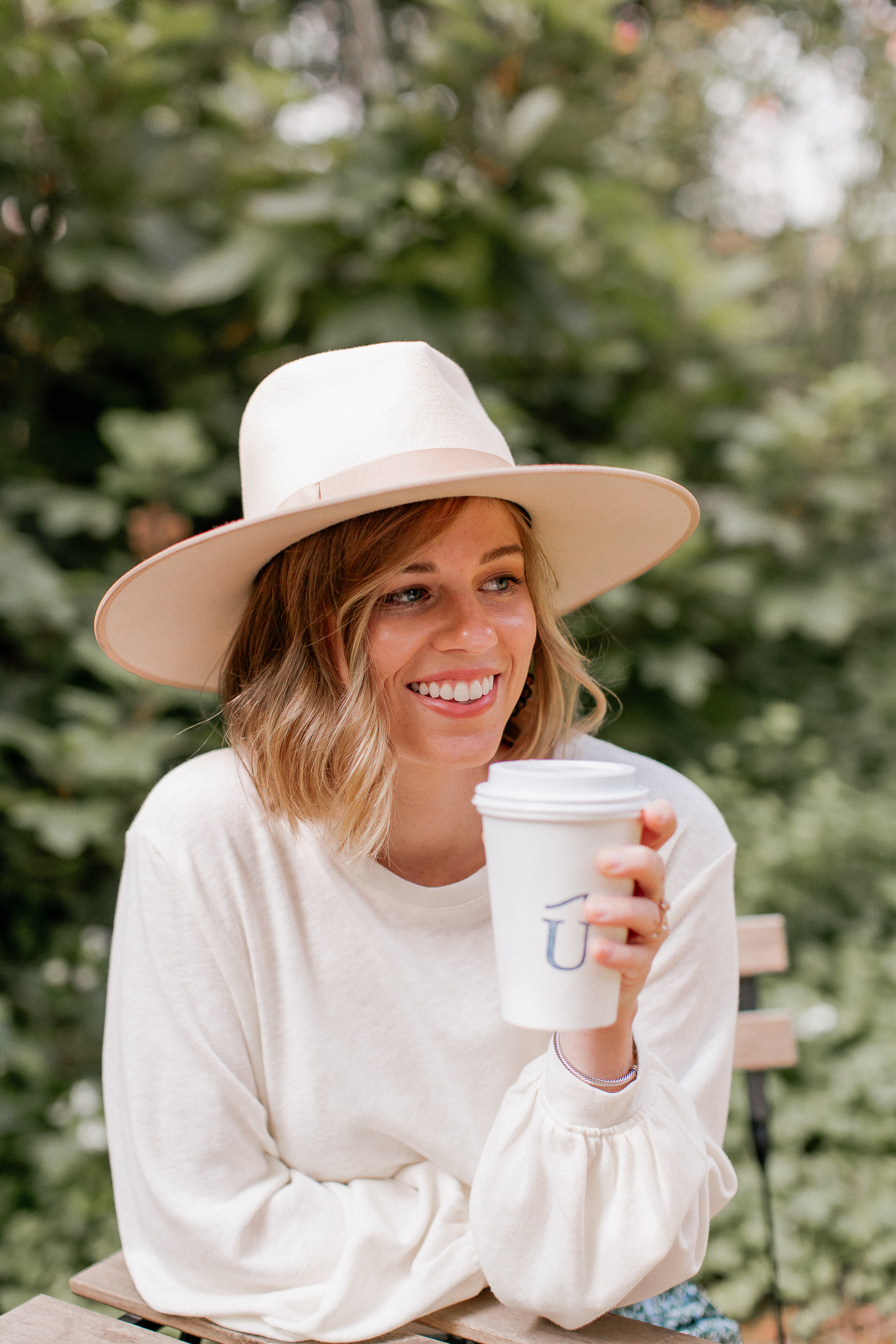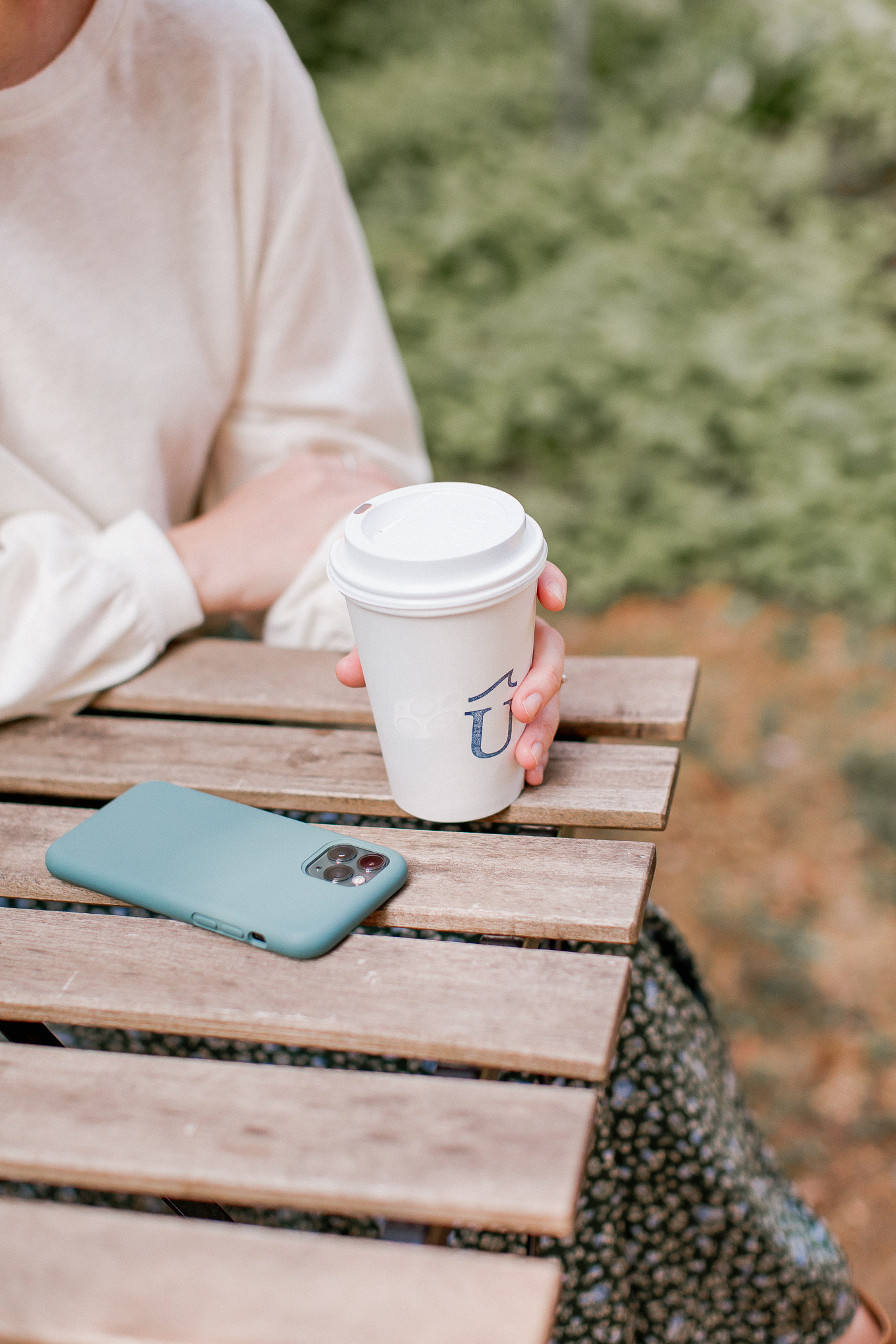 Where to get Fall Drinks Locally (in & around Charlotte)
Undercurrent Coffee – black forest latte and several more!
Mugshots – creme brûlée latte and pumpkin spice latte.
Brakeman's Coffee & Supply – the great pumpkin, Vermont apple, rosemary's brown sugar, white chocolate matcha, and pumpkin white hot chocolate.
Not Just Coffee – fall spice latte at all locations. Plus a couple specific to each location in the Charlotte area. Including the orange Thai tea at both the Jay St. and Atherton locations. As well as the oat'chata made with oatly a the Dilworth location.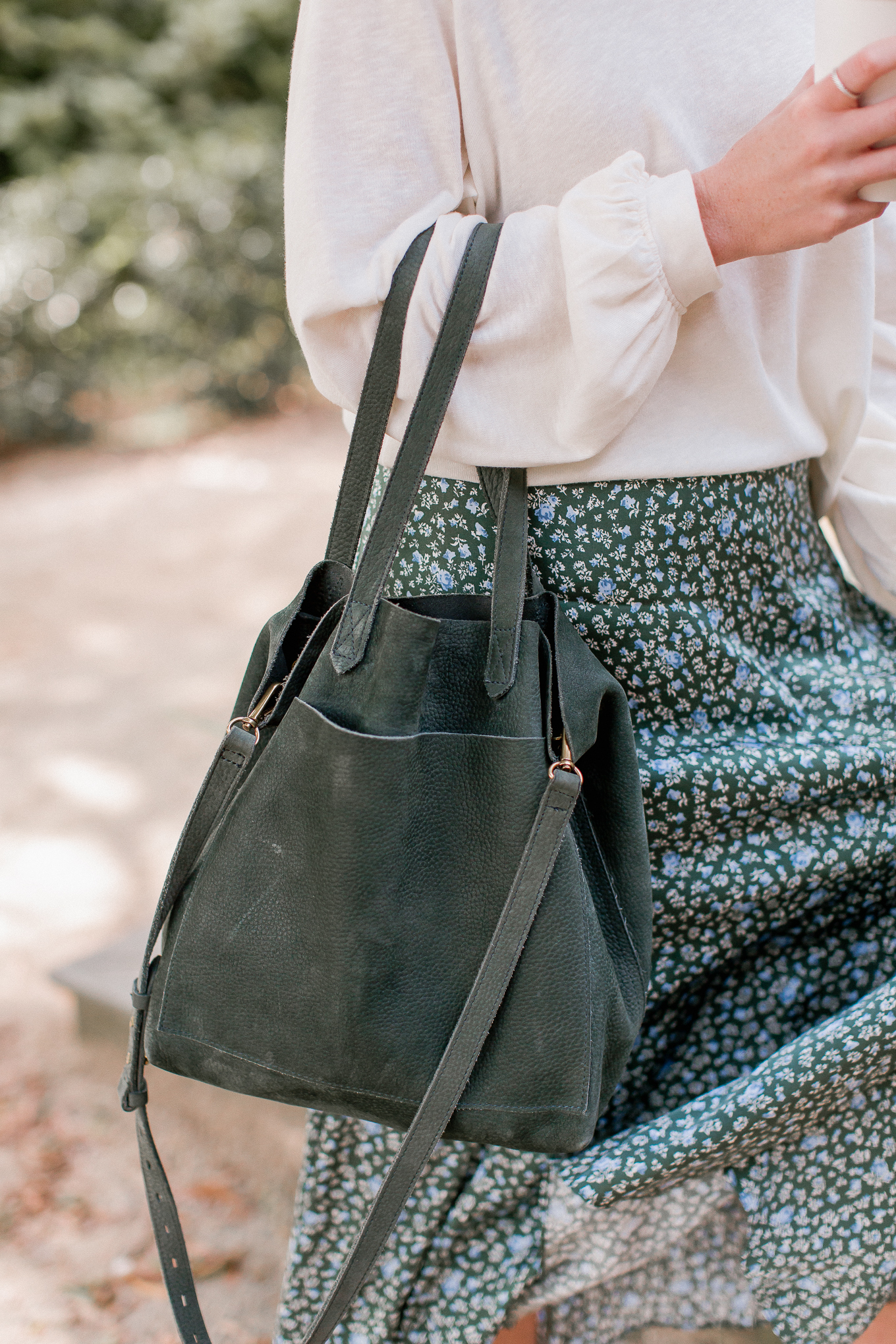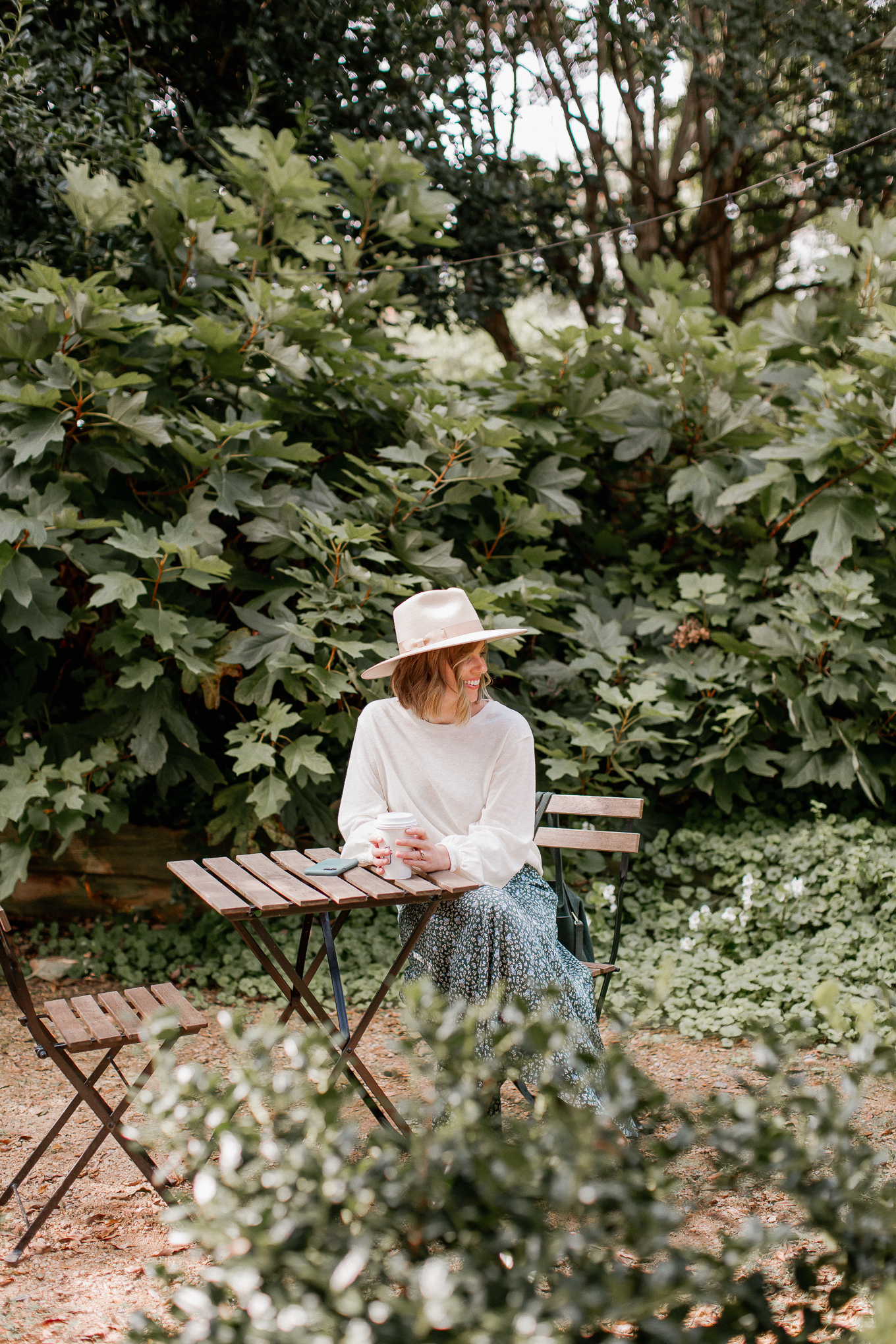 Which one are you going to try first? The Spiced Apple Tea Latte is really speaking to me! I cannot wait to whip one up very soon.
Along with fall drinks to sip on, I wanted to share some fall style inspiration. I recently purchased several pieces from my favorite store, & Other Stories, including the relaxed long sleeve t-shirt and floral midi skirt I'm styling in today's post. Both are versatile pieces and perfect for the fall season! The long sleeve t-shirt is one of those pieces you'll reach for time and time again to wear with just above everything in your closet. It's the perfect lighter layer to wear alone now and with several layers later into the fall season. Also available in dark green (which is calling my name) and purple.
For an easy yet feminine casual look I paired the relaxed long sleeve t-shirt with this floral midi skirt. I instantly fell in love with the floral pattern and color combination. I can easily see these pieces transitioning from fall to winter to spring. The skirt is also available in a black floral if that is more your style.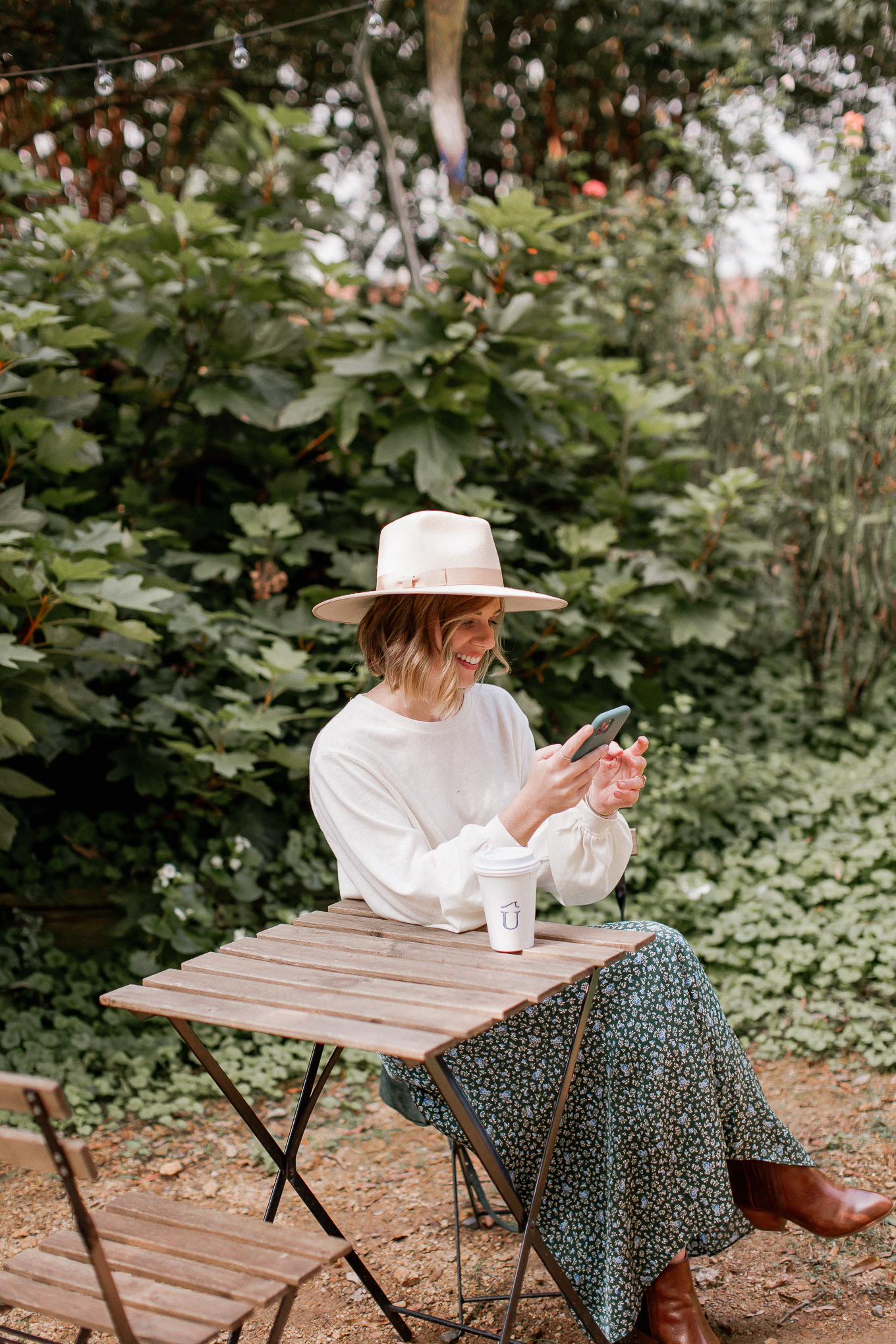 Relaxed Long Sleeve T-Shirt |Floral Midi Skirt | tote (sold out, same bag in braided leather) | brown leather booties | wool hat