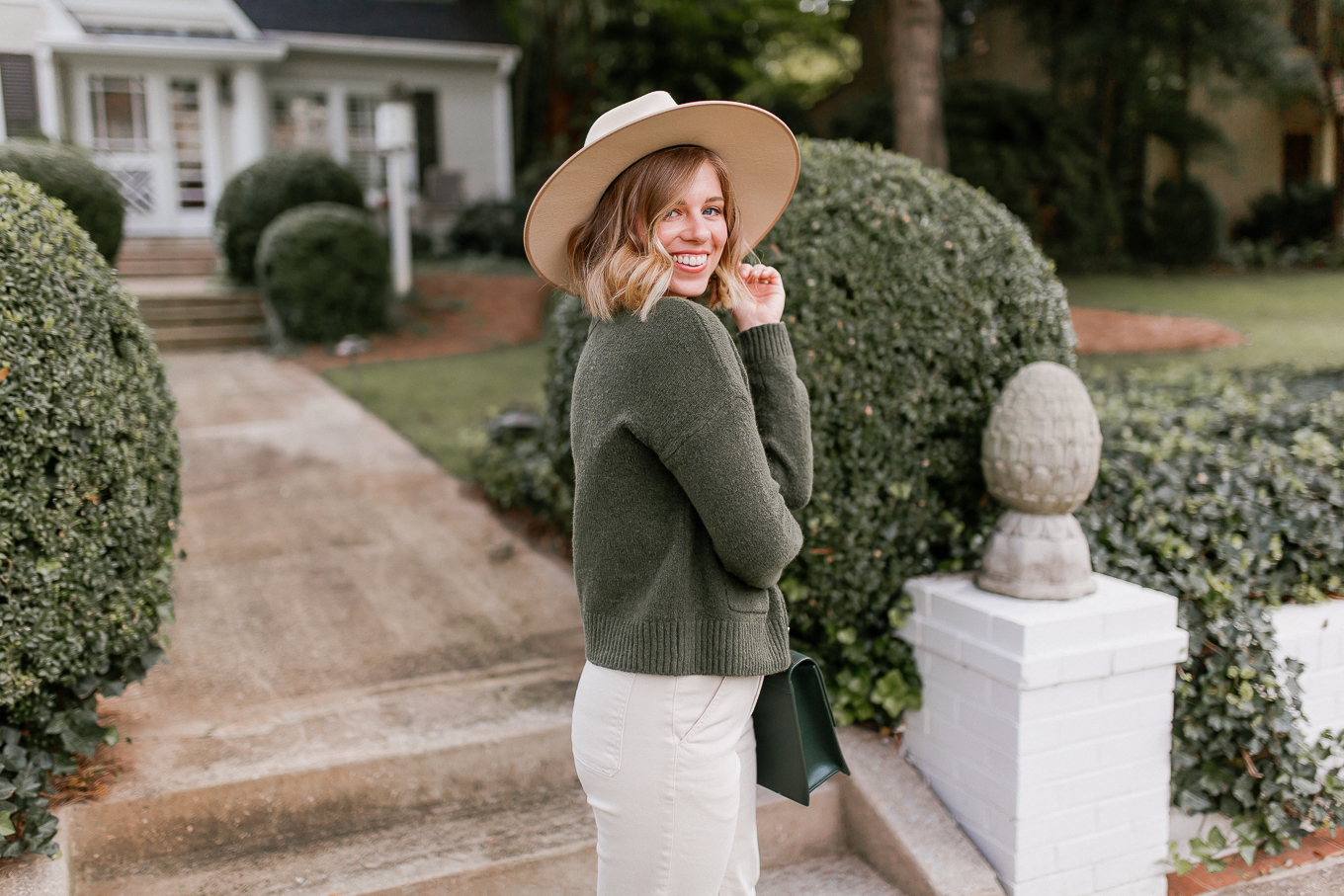 cardigan sweater | straight leg pants | nude pointy-toed flats | wool hat | c/o neely & chloe ladylike bag

Sweater weather as officially arrived! Anyone else squeal just a little when the temperatures drop enough to pull out their favorite cozy fall sweaters? It's not just me, right?
Really is there anything better or more basic than wearing a cozy sweater while enjoying the fall weather and a PSL? Okay, truthfully I have never had a PSL but I do love a good fall drink. And I definitely love a good cozy sweater! I think sweaters may actually be my favorite clothing item to purchase come fall. With that being said, I wanted to share 9 cozy fall sweaters to add to your fall wardrobe! 
9 Cozy Fall Sweaters
This is truly one of the coziest sweaters I have ever cuddled up in. So soft, so warm, so cozy! I really love this cardigan buttoned up and styled more like the key piece rather than an addition to a look. Although it does look cute worn over tops as well! It's just so cute I think it deserves to be the main feature!
This feminine sweater was an absolute must have! Which it seems y'all agree – so many people LOVED it when I shared on instagram last week. The ruffle neck is just such a sweet detail! 
Obsessed with this boxy, slightly masculine sweater. This is one I could see throwing on often when you just want something easy and cozy. Paired with a great pair of boot-cut or straight leg jeans and ankle booties or sneakers. I also think it would look amazing with a pair of flared jeans and heeled ankle booties. 
How sweet is this sweater? The knit and oversized buttons are just too cute. Pair with jeans and sneakers for a casual feminine look. Or wear with a midi skirt and knee-high boots for a more dressed up look. 
The perfect everyday cardigan sweater! This is definitely one of those sweaters you'll reach for every time you head out the door this fall season to throw over everything. 
I have a super similar I have worn for the past two fall/winter seasons – it is the perfect sweater to pair with high-waisted pants, jeans, and skirts. As well as to wear over dresses! A very versatile sweater!
The sweater I am currently wearing as I write this! In my opinion, every lady needs a simple crewneck cashmere sweater. It is such a timeless piece you can wear with everything and for years to come! 
Still so sad my favorite tunic sweater hasn't been brought back this year however this one is very similar! This sweater is a great option when you really just don't feel like getting dressed and want to be as comfortable as possible! 
Another sweater that is super similar to one I have and have worn often! It was honestly my favorite sweater last fall. Looks great with jeans and sneakers, over dresses, paired with midi skirts, and jeans + slippers. A very versatile sweater!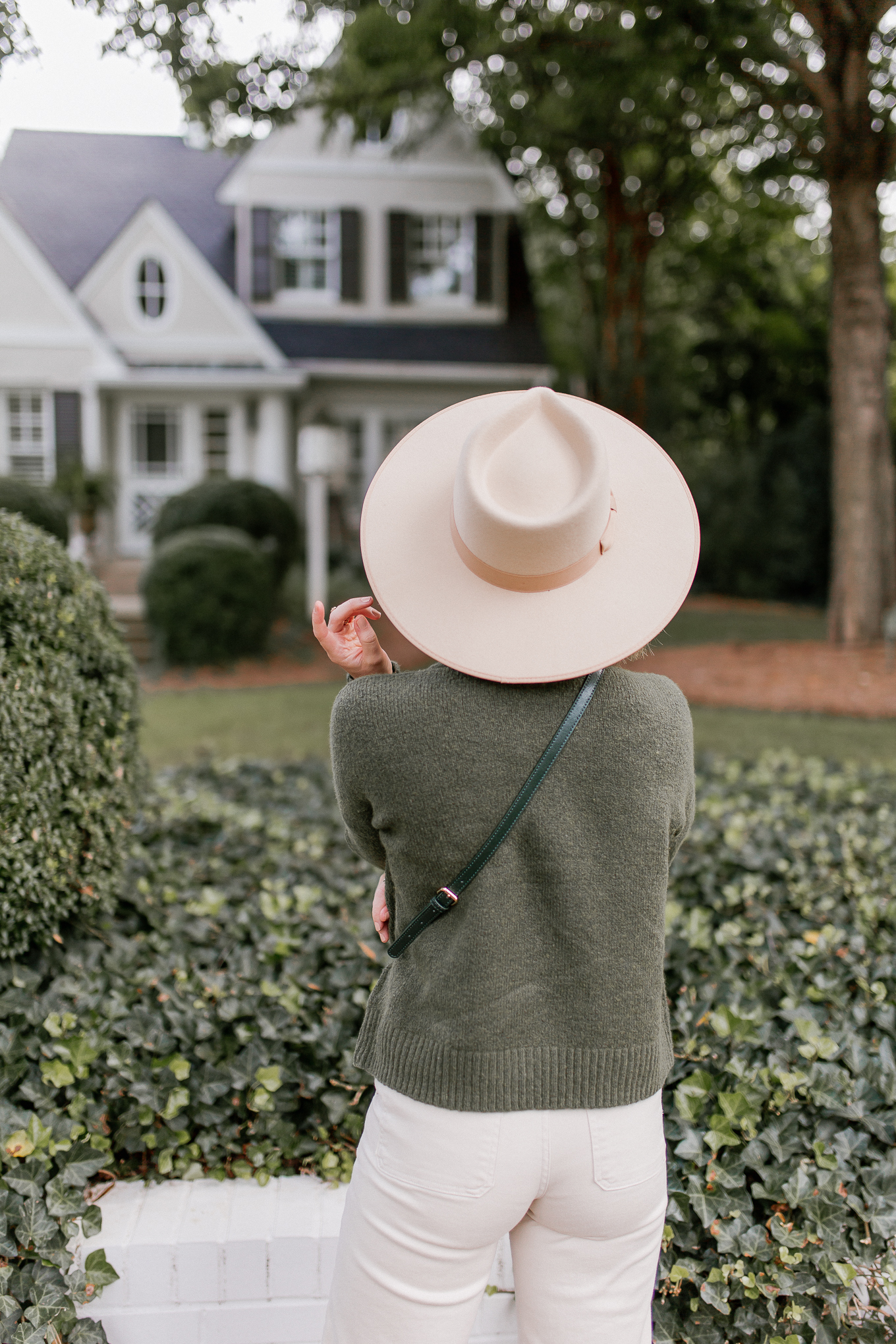 Which cozy fall sweater is your favorite? What type of sweater is your go to come fall?