Sharing my September 2020 recap – including lots of new clothing purchases & finds, yummy fall recipe, favorite blog posts and lots more!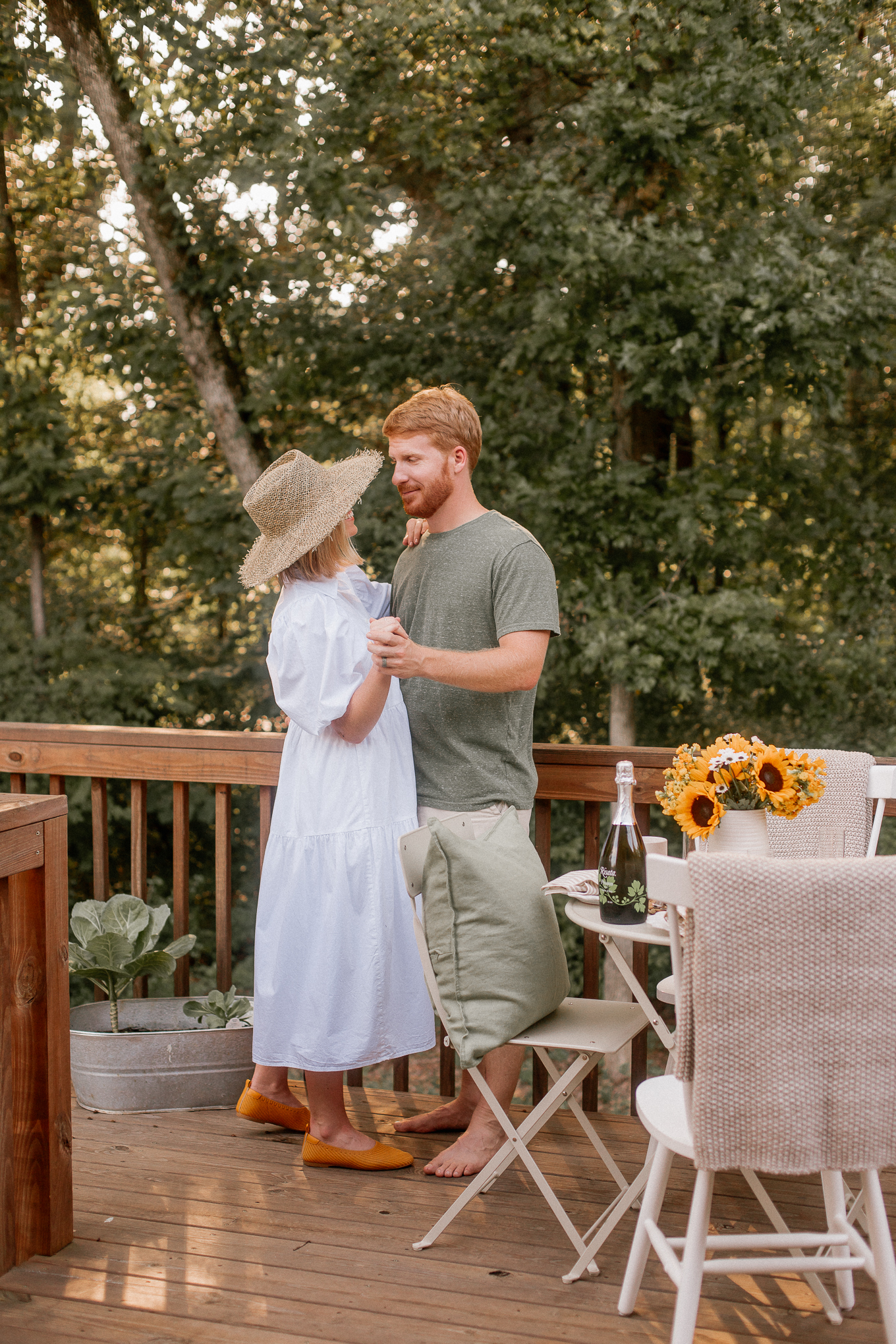 September 2020 RECAP
WHAT I BOUGHT
Floral Midi Skirt
Freestyle Sweatershirt – in a second color – forest
Relaxed Floral Midi Skirt
Relaxed Long Sleeve T-Shirt
Belted Button Up Shirt
Cardigan Sweater
Tie-Neck Ruffle Pullover Sweater
Stetson Panama Hat – Vintage
FOR THE HOME
Milk Jug Table Lamps (2) for bedroom
Brass Duck – vintage – similar, similar, similar
WHERE I WENT
Wake Forest, NC – We went to visit family the first weekend of September and enjoyed lots of great quality time!
Lake Norman – We headed to the lake mid-September for a fun weekend with Joshua's parents, two college buddies – their wives and kids. It was truly a fun-filled weekend and so great to catch up with friends + play with their little ones.
MOVIES WATCHED
We actually didn't watch a single movie this month.
RECIPES TRIED
Vanilla Bundt Cake with Maple Glaze
WHERE WE ATE
Shake Shack – I LOVE SHACK SHAKE. END OF STORY. No really – it is sooo good and definitely one of my top indulgent picks! Joshua and I went here for a quick bite before bible study one week and it was perfect!
Village Juice Co. – Optimist Hall – from indulgent to one of my favorite healthy spots in Charlotte. Met a girl friend at Optimist Hall for a working lunch and went for an açaí bowl & kombucha – honestly my ideal lunch.

FAVORITE BLOG POSTS ON LOUELLA REESE
Readers Favorite: Late Summer Soiree with a Farmer's Market Menu
My Favorite: Five Reasons Every Rug Needs a Rug Pad
FAVORITE BLOG POSTS
Date Night Ideas During Quarantine – My Style Vita
Our Southern Traditional Kitchen Reveal – Glitter & Gingham
Second Trimester Update + Q&A – Southern Curls & Pearls
Sponsorships Turned Brand Favorites – Hello Adams Family
FAVORITE SONG
WHAT I WATCHED
We have officinally finished season one and two of L.A.'s Finest with Gabrielle Union and Jessica Alba. We were honestly hooked – watching a few episodes each week. I have also been watching Siesta Key lots as my guilty pleasure. Love it when I want something mindless. It's so dramatic and over the top.
FAVORITE FINDS
perfect green tote for fall
cozy green cowl neck sweater
the best razors for dermaplaning at home
perfect long sleeve t-shirt for the transition between summer to fall
FITNESS UPDATE
Still doing FWTFL for the most part – sticking to low carb days and the intermittent fasting. Working out regularly and sharing those every Sunday now to plan out for the week. Shared a full post on workouts as well as what keeps me motivated to work out last week.
Thanks for reading my September Recap. Take a look back a previous monthly recaps here.