I recently polled my instagram audience (which hopefully includes you) about fitness and what kind of fitness content they wanted to see. One of the most highly requested topics was what is my workout motivation/how do I stay motivated to workout regularly? So today I'm spilling what keeps me motivated and drives my desire to workout.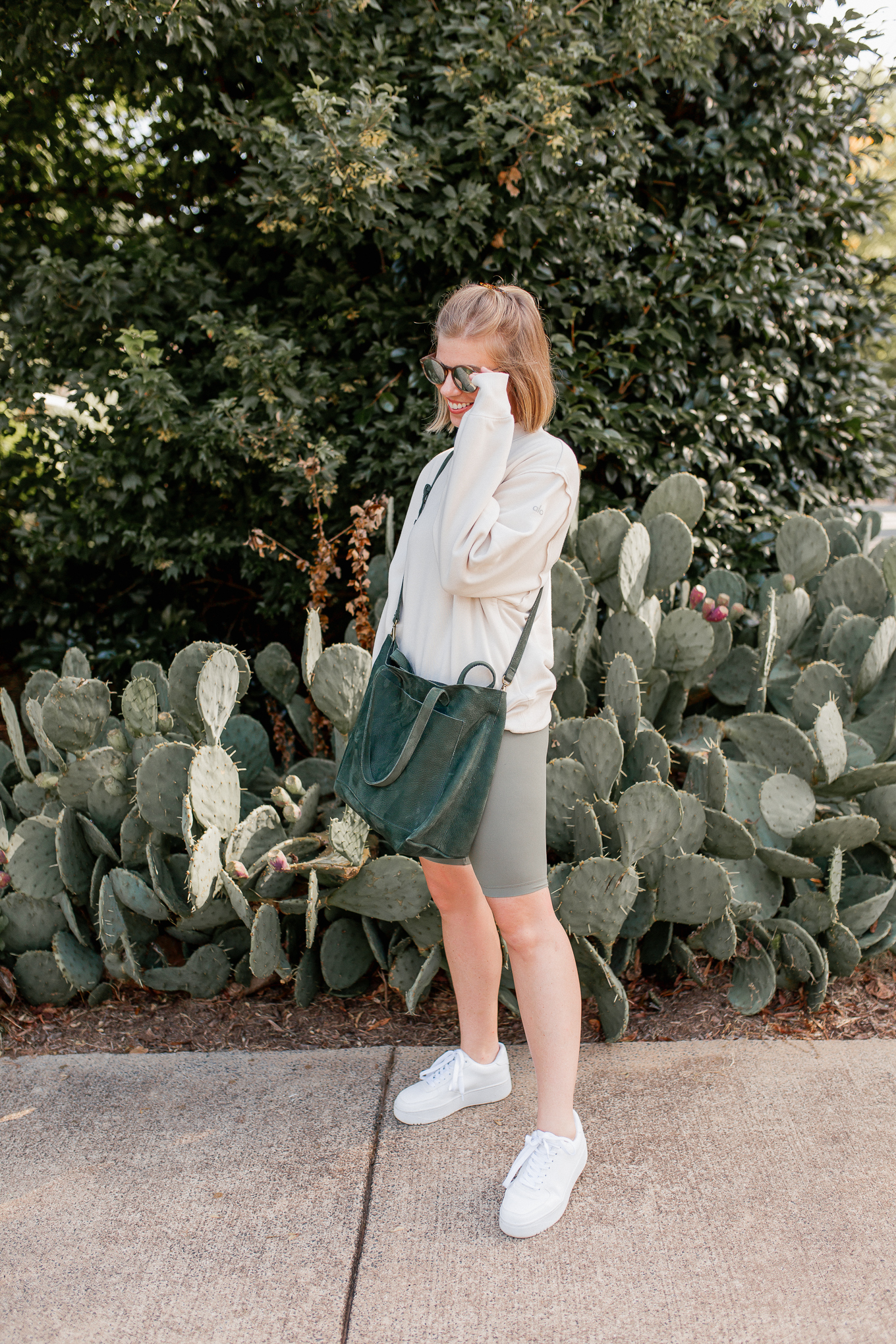 My Workout Motivation – How I stay motivated to workout
#1 Switch Up My Workouts
Nothing is more likely to make you feel over working out than boredom. Like sticking to the same workout routine every single day for months on end. I actually chatted about this recently as I experienced work out boredom while taking part in Chloe Ting's Two Week Shred Challenge. The program quickly made me realize the important of trying new workouts and switching things up regularly. From days focused on HIIT workouts to relaxing yoga to killer strength training.
Try to find a variety of workouts to do whether you're at home or visiting a gym for classes – keep things spicy!
If you need some workout inspiration, check out my post on FWTFL workout schedules and sample workouts.
#2 Have a Plan
Right after switching up workouts, the most important step is writing them down and having a plan! I typically schedule out my workouts for the week via a workout schedule I created in Canva. Sharing below if you want to save to your computer or screenshot on your phone to fill out for yourself. If you share via instagram be sure to tag me (@louellareese) so I can encourage you!
Having the workouts in writing makes them more official. Plus you get the satisfaction of crossing it off (or deleting it) from your schedule once your done. Which is honestly a huge driver for this OCD gal! If you're planning to take a class at a gym or studio be sure to schedule at the beginning of the week and place it on your calendar/to do list so you're setting yourself up for success!
#3 It Makes Me Feel Good
Working out makes me feel good! I feel more awake, more focused, more relaxed, more accomplished, have more energy, and I sleep better. Not to mention I feel stronger, fitter, and just overall proud of myself when I complete a workout. I know I'm doing good for my body and as cheesy as it may sound – my mind and soul as well.
Especially the latter two when I finish a yoga class. It blows me away how much better I feel after a great, relaxing yoga class. I could not recommend it enough if you're stressed out, feeling overwhelmed, dealing with anxiety, or simply need a break. Yoga is great at taking your mind off of everything and focusing only on where you are at the moment and what you are doing. Not to mention it improves your posture, lengthens your muscles, and increases flexibility.
#4 Results
Probably the most obvious motivation driver – RESULT! You really cannot beat them! Since results don't happen over night (wouldn't that be the life) I know I have to keep at it for a bit to start seeing how a workout or workouts are changing my body. But when I see that extra definition in my arm or some baby abs pop out – that is all I need to keep it up!
If you fall off the wagon and notice that definition isn't what it was a few weeks ago or even a week ago – don't fret, don't give up. Once you have definition it comes back faster after fading a bit. Your muscles have muscle memory and will bounce back faster than if you take a very extended break or have to start all over. So give yourself some grace if you miss a few days or a week or so BUT jump back on it and those results you'll see a little quicker will be even sweeter!
What is your workout motivation/what keeps you motivated to workout regularly? Drop your tips and recommendations in the comment below!
Photos by Jennifer Austin Photography