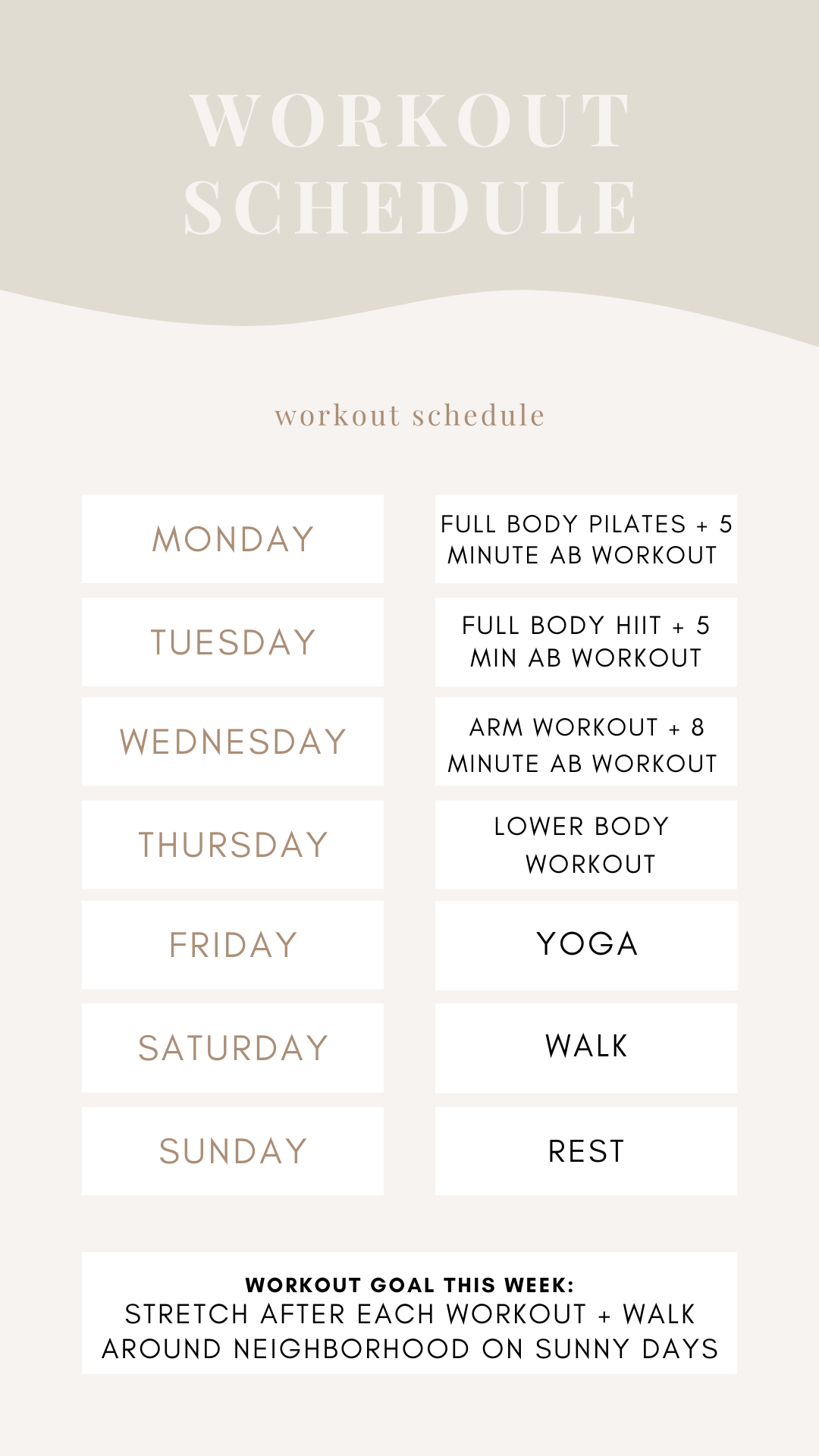 Happy Sunday! I am very excited to be kicking off this new blog series, At Home Workout Schedule, as a resource for all of you that have enjoyed the daily workout shares via Instagram. To make it easier for y'all to plan out your weeks and get those workouts in, I am going to be sharing my weekly workout schedule here on louellareese.com every Sunday. That way you can easily refer back to it whenever you need to!
Just as a little PSA – make sure you are warming up a bit before each workout and also cooling down/stretching appropriately. I love this warm-up video and a good foam roll as a cool down.
---
this week's at home workout schedule
Monday
Full Body Tone Up Pilates Workout
5 Minute Abs – Side Obliques & Love Handles
Tuesday
20 Minute Full Body HIIT Workout – light weights recommended
Wednesday
7 Minute Arm Workout – light weights recommended
Thursday
30 Minute Lower Body Workout (legs, thighs, and butt) – light weights recommended
Friday
30 Minute Yoga for people that sit at their desk all day
Saturday
Walk – 45-60 minutes
Sunday
REST
---
Create Your Own At Home Workout Schedule
Create your own workout schedule! Save the image below & fill out with your workout schedule for the week. If you post on instagram be sure to tag me @louellareese.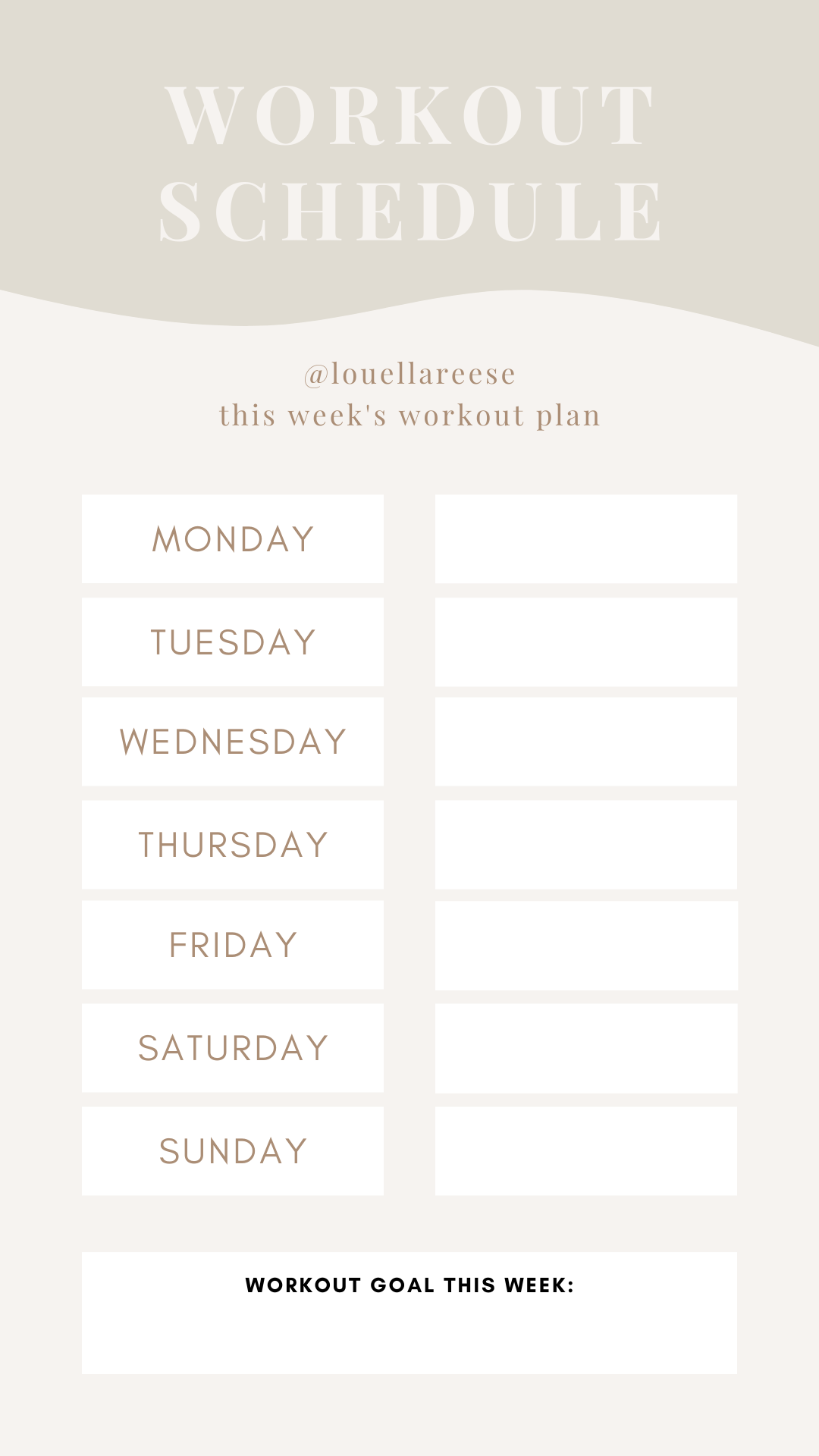 ---
At home workout equipment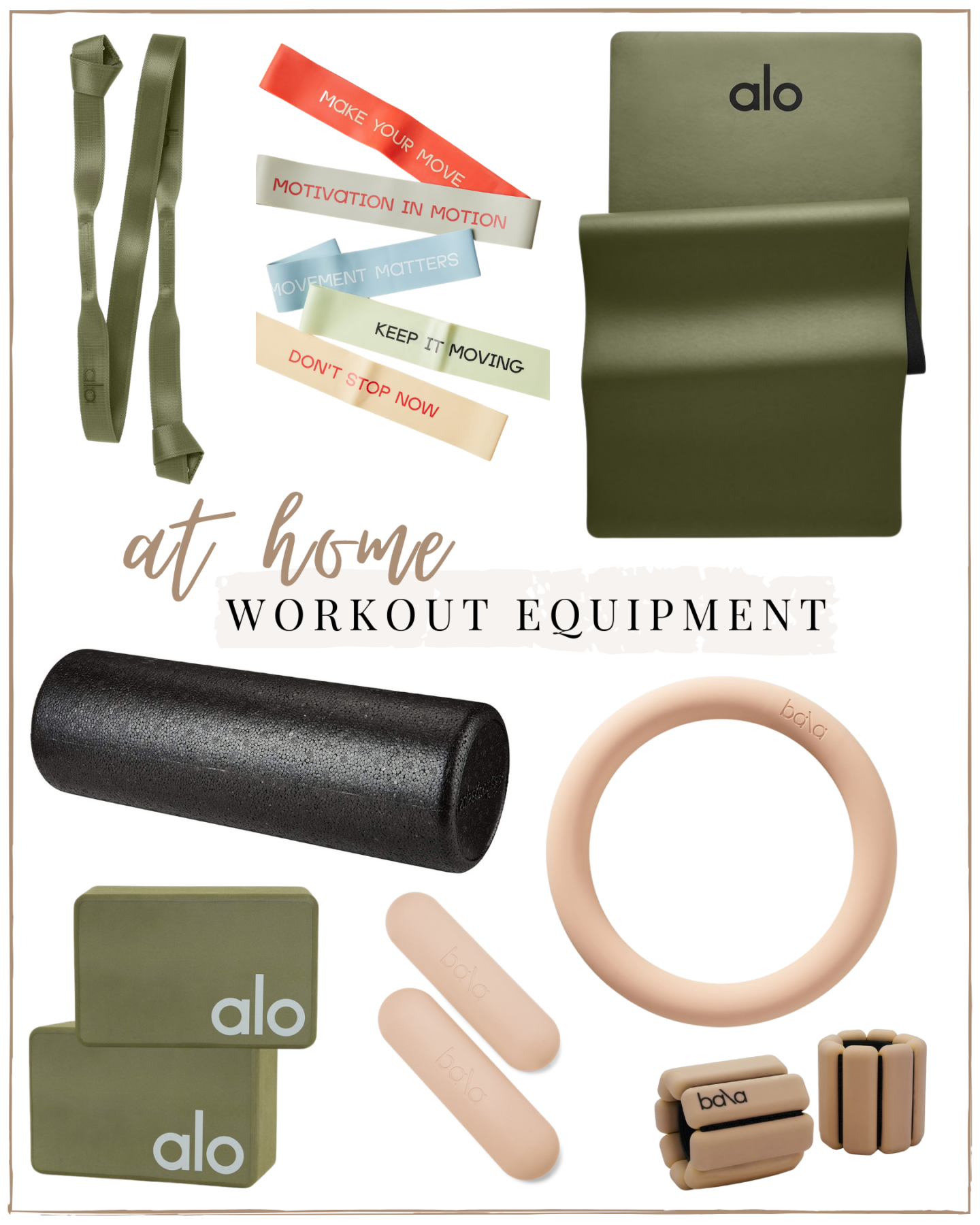 strap | band set | yoga mat | foam roller | ring | weighted bangles (also available here) | weighted bars | yoga blocks
shop the post

Want more health & fitness? Check out a few recents posts on the topics: 5 Day Low-Carb Meal Plan & Grocery List, My Workout Motivation & How I Stay Motivated to Workout and Chloe Ting 2 Week Shred Challenge HONEST Review. Or view all posts on the health & fitness page.