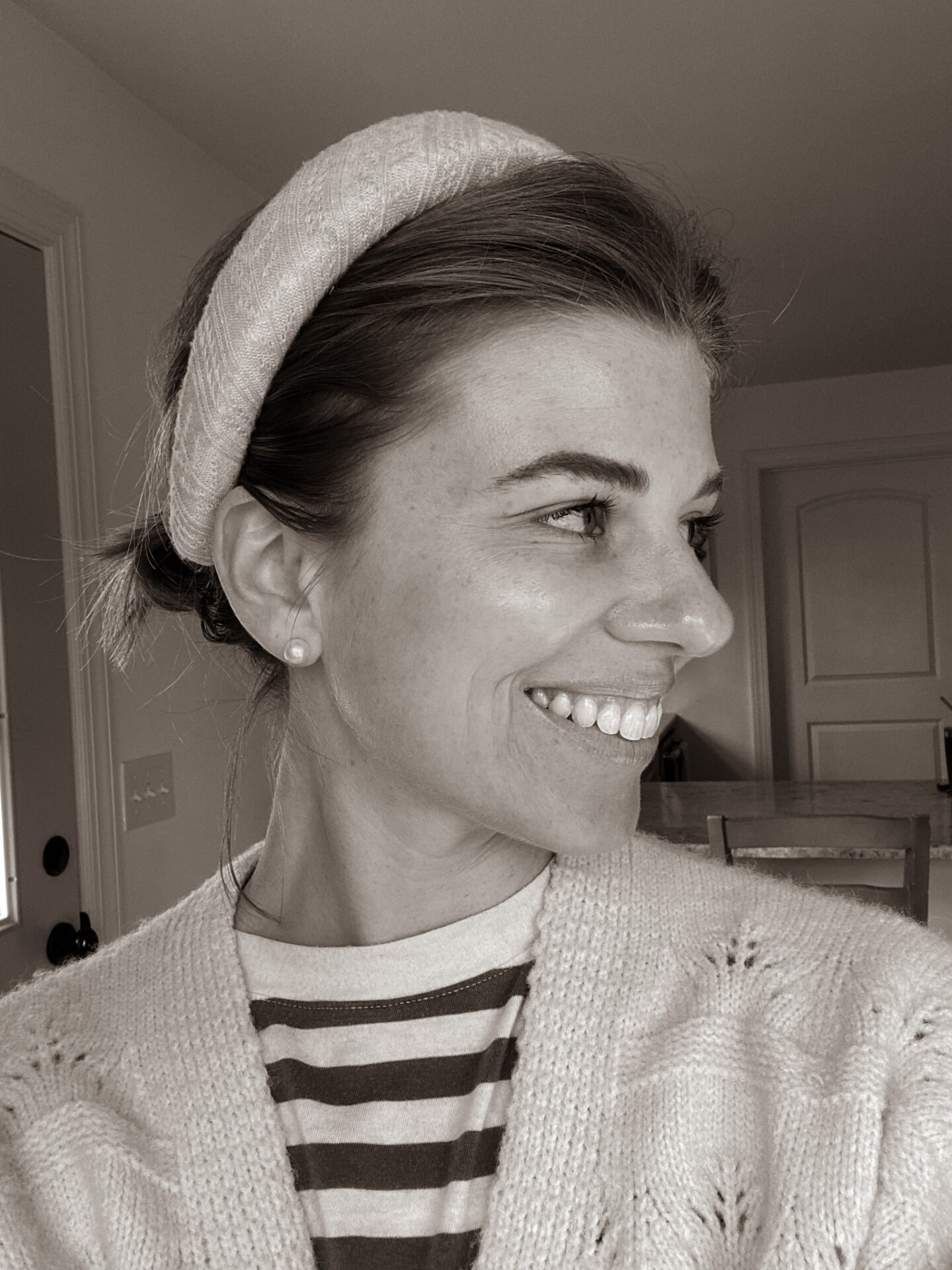 Over the last two years clean beauty has become a true passion of mine. I love researching products – learning about the brands behind the products and diving into their ingredient lists. Aside from being a passion, it has also become very important to me to only use products containing quality, safe ingredients. Especially since becoming pregnant. I have also noticed a huge difference in my skin since making the transition over to clean beauty. It is brighter, has more of a glow, and also holds onto hydration longer. Plus, I just feel good knowing what I'm putting on my skin (that's soaking into it) is good for me.
With all that being said, I wanted to share several of my favorite clean beauty products carried by my go to shop for clean beauty, Aillea. AILLEA is all about empowering everyone to make healthy choices about the products they put on their body. They offer full transparency with their products and have a long list of banned ingredients.
They have generously provided a code for first time shoppers to receive 15% off – this can be used both online and in-store. For online use, add LOUELLAREESE at checkout for 15% off. When shopping in-store, simply mention the code when checking out to receive the 15% discount.
Fun fact: Squalene is produced naturally by your own skin cells. But the amount of squalene your body produces declines with age (starting at at 27 for women). As a result, your skin becomes drier and rougher.
If I were to recommend one clean beauty product to start with, this would be it! Every time a girl friend asks for a clean beauty recommendation, this is the first one I give. I truly cannot tell you how many friends I have gotten hooked on this product – it is that good!
About the product: 100% pure, olive-derived squalane oil promotes skin elasticity, diminishes the appearance of age spots and hyper pigmentation, and boosts skin regeneration and color. Improves texture and tone. Leaves the complexion feeling soft and nourished – never greasy and non-pore clogging.
 Ideal for all skin types including dry, sensitive, oily and acne prone. 
2. Indie Lee Daily Vitamin Influsion
I look forward to putting on this oil every morning! And every morning with out fail, I say "that feels so good". This facial oil instantly hydrates your skin while giving you a dewy glow! I love to pat it on in the morning following my toner and Squalane oil and then after about 15-20 minutes utilize an ice roller. I cannot tell you how good it feels and my skin looks so refreshed + hydrated following.
About the product: This Ceramide-enriched daily facial oil will soothe and brighten complexion. This rich blend of oils help rejuvenate skin while Vitamin C promotes a more even skin tone. After application skin will appear noticeably supple, smooth and beautifully nourished.
You may notice a trend here, I am a big fan of Indie Lee products. They're clean, quality, and affordable. Which can be a hard combination to find when talking clean beauty. However, Indie Lee makes it happen and I have never been disappointed by a product from her line. In fact, as you see, they are at the top of my favorite list. This toner is no different! I have tried countless toners and while every other toner has caused my skin to break out, Indie Lee's CoQ-10 Toner leaves my skin feeling hydrated and primed to soak in the next products in my skincare routine.
About the product: Hydrate and rebalance your skin's pH level with this Hyaluronic Acid and Aloe Vera based essence. Alcohol-free and formulated with antioxidant CoQ-10 and Sage, this non-drying formula leaves skin primed and protected from pollution and environmental aggressors.
Rebalances pH level of skin
Ideal for all skin types
The look of Love has an undeniable glow and that's exactly what this mask leaves you with! While this mask is a splurge, it is definitely splurge-worthy! There were a lot more uses in the jar than I expected and I truly could not get over how fresh my skin looked and the glow it gave after every use! Treat yourself with this one girl!
About the product: The Glow Philtre treatment mask blends refining pomegranate pith enzymes, softening thalassic extracts of sea fennel stem cells & sea algae, with ultra hydrating silver ear mushroom to revitalize skin's surface. Use as a hydrating exfoliation pre-makeup or as a weekly indulgence to maintain clear pores, smooth texture, and a vibrant luminosity.
This mask offers gentle, efficient exfoliation, smooths skin for  makeup application prep, softens skin, clears pores, sloughs outermost layer of skin for better product penetration, brightens and imparts vibrant glow.
Favorite. Sunscreen. Ever. Hands down. No question about it! I could not love this product more! Silky sheer with a luxurious feel with no white residue. Which is very hard to come by with a clean sunscreen. In fact, I often skip foundation as I love the look Plumscreen provides. I'll just add mascara and brow tint for a simple no make-up everyday look.
About the product: Le Prunier Plumscreen® combines broad spectrum sun protection with the skincare benefits of Le Prunier's cult-favorite Plum Beauty Oil. Antioxidant-rich Plum Superfruit Complex® shelters skin and protects collagen from pollution, blue light and UV damage while shielding from DNA-damaging free radicals. Crafted with hydrating Zonaria Tournefortii Extract that helps protect against future wrinkles while moisturizing skin, the silky sheer, non-nano zinc oxide formula means less white residue — zero harm to coral reefs. Plumscreen® SPF 31 has been clinically tested by FDA registered and ISO certified labs.
6. Alpyn Beauty Bearberry & Vitamin C Glow Serum
Another brand I'm completely in love with! I haven't tried a single product from Alpyn Beauty that hasn't completely hooked me! This vitamin C serum instantly illuminates skin as it fades the look of dark spots and hyperpigmentation, for a visibly brighter and more even tone. Delivers a beautiful radiance while providing long-term glow.
About the product: Instantly imparts a radiant glow as it simultaneously works below the surface to give you makeup optional skin—looking smooth, bright and even toned. Vitamin C, bearberry leaf and licorice root target dark spots and hyperpigmentation, while plant-based AHAs gently resurface to reveal a fresh luminosity. Formulated to go under or over makeup.
7. Ilia Lip Wrap Reviving Balm
Never knew I needed a balm until I was introduced to this one! Now I'm hooked and have one in my purse and another on my desk. I don't need to use often as it is incredibly hydrating, however, I never want to be without it! Again (I know I'm saying this about several of these products but it is so true) because it is that good!
About the product: An everyday, barrier-building balm that hydrates lips instantly and over time with active levels of clean skincare ingredients. Lip Wrap Reviving Balm quenches lips on first glide, wrapping them in a hug of hydration that lasts. Lips instantly look smoother and more plump with a soft sheen. With every wear, the skincare-powered formula replenishes your skin's moisture barrier—helping lips stay hydrated over time.
8. Ilia Lip Wrap Overnight Treatment
Another lip product that changed the game for me! This amazing overnight treatment lives on my nightstand and has transformed my lips into the smoothest, softest version they have ever been.
About the product: This overnight treatment wraps lips in active levels of exfoliating and hydrating ingredients. The dual-action formula works like a facial, sweeping away dry, flaky skin while drawing in moisture to visibly renew and revitalize. Use it overnight to keep lips smooth, soft, and revived. 
Oh my heart is this product amazing! From the gorgeous packaging to the intoxicating scent to the luxurious hydration it provides. If I were to recommend one skincare product to splurge on, this would be it! While it is on the pricier side, I will say it lasts forever and benefits it provides are well worth the price.
About the product: Le Prunier Plum Beauty Oil is the gold standard of plum oils, grown, pressed, and bottled on-site at the 4th generation organic family farm in Northern California.  Perfect on its own or in combination with other serums and moisturizers, Le Prunier is packed with antioxidants and essential fatty acids that improve the look of irritation, blemishes, and dullness, while moisturizing with no greasy after-feel. This 100% pure plum oil supports the appearance of a youthful, glowing complexion and makes skin feel silky to the touch. Ideal for all skin types, especially acne prone & extremely sensitive or allergy prone skin.
Plums are a superfood that pack powerful doses of antioxidants, omegas, polyphenols, vitamins and minerals! Some of the highest amounts of antioxidants can be found in plum seed oil, even more so than kale, spinach and blueberries.
10. Alpyn Beauty Wild Huckleberry 8-Acid Polishing Peel
I can't use this one while pregnant but pre-pregnancy this was my go to once a week. Ideal for a gentle exfoliation that leaves skin brightened, refined, and radiant.
About this product: A five minute magic peel that doubles down on chemical and mechanical exfoliation. A dreamy texture of pink marshmallow whipped fluff with berry seeds. Contains a proprietary PlantGenius® Complex-Wildcrafted + Hand Cultivated in Jackson Hole, WY. Eight natural acids exfoliate dull, dry skin to help brighten & refine. Bamboo powder and berry seed paste act as a natural polish. Antioxidant-packed wild huckleberry and skin-refining wild white willow bark (nature's salicylic acid) reveal an instant glow. 
Which of the best clean beauty products from Aillea do you want to try first? Don't forget to use code LOUELLAREESE for 15%.
Other Clean Beauty posts:
Your Guide to Clean Facial Oils & Serums + Five I Recommend
Your Guide to Clean Fragrances + Two Affordable Brands to Try
Pregnancy Skincare: Clean Beauty Products I Stopped Using When I Found Out I was Pregnant