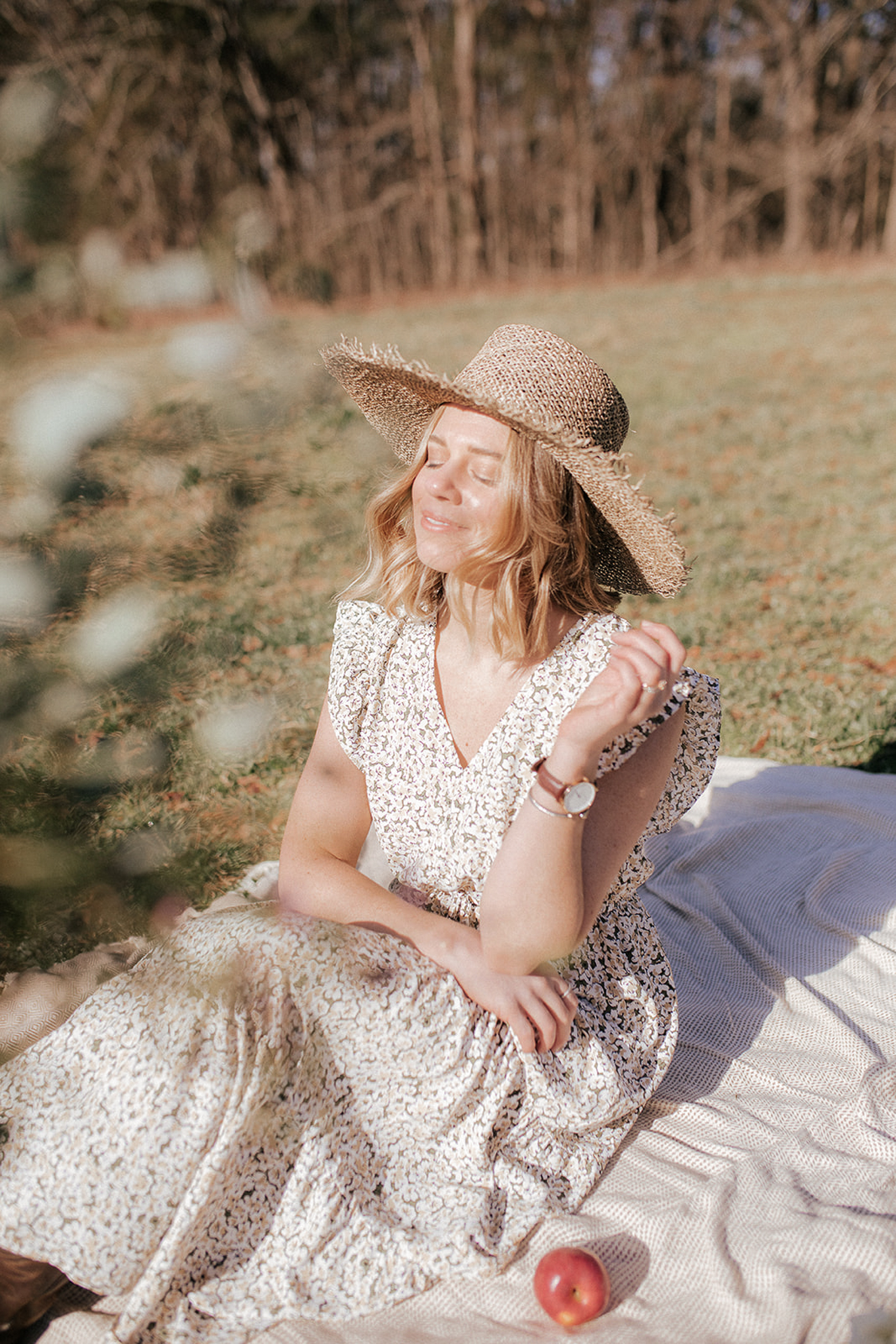 Even throughout this past year I have found reasons to wear dresses at home, but there is something quite exciting about wearing them out as more places are opening & more events are making their way onto our calendars! Even with plenty of precautions in place, we are loving the opportunity to enjoy beautiful late spring weather out and about. I wore this Mango floral maxi dress earlier this month for an afternoon meeting and again last week while running errands, and from the moment I slipped into it, I felt happy! See below for more affordable summer dresses, perfect for both everyday events, special occassions or creating your own moments at home.
10 Affordable Summer Dresses to Shop Now
yellow floral nap dress ($26.99): This sunny midi dress with a flowy fit is sure to be an instant summer favorite. Pair it with white sneakers for an everyday look or simple sandals. Dress runs a little small, I would recommend sizing up one size – two if you are well endowed.
yellow striped shirt dress ($59.99): I love the thin striped print print of this shirtdress-style mini. Style it with sneakers or these loafers for a polished look. Use code SARAHFLINT-BALR for $50 off loafers. The dress fits true to size. I do recommend wearing a slip under it.
yellow embroidered mini dress ($26.00): Three of my favorite details–ruffle sleeves, embroidery, and a flowy fit–come together in this mini to create the perfect everyday summer dress. The fit is true to size. Also available in five additional colors.
olive gingham mini dress ($59.99): The bow detail, gingham pattern, and puff details of this mini dress have me swooning! The perfect dress to wear when you want something that makes you feel cute! The fit is true to size.
floral maxi dress ($79.99): I love the details that cover this Mango dress, from the dainty floral pattern to the ruffle sleeves. Pair it with white sneakers to balance its feminine feel. The fit is true to size. The dress is also available in a brighter green hue.
white mini swing dress ($26.00): There is nothing better than throwing on an breezy white mini on a hot summer day. This one, from Amazon, is bound to become an instant staple. The fit is true to size. I personally own this one in a green floral print which is currently sold out, however, there are several additional colors and patterns available.
ecru textured midi dress ($79.99): I love the texture of this Mango dress. The airy silhouette, cinched waist, is perfect for breezing through hot summer days.
beige smocked flowy midi dress ($30.99): This smocked dress is the perfect transitional dress, thanks to its romantic silhouette and neutral hue. Wear it with sneakers now and sandals as temperatures rise. The fit is true to size. The dress is also available in four additional colors.
sage textured short dress ($49.99): One of those lightweight summer dress you'll want to live in all summer long! Style casually with sneakers or sandals. Or dress up with a pretty pair of wedges.
cotton & linen maxi shirt dress ($26.00): The linen dress you'll be reaching for constantly as summer arrives. It would make a great choice for summer travels – take you from the beach to dinner with the change of a few accessories. The dress fits a bit oversized but I would recommend still purchasing your true size. Available in several additional colors.
Want more style inspiration? Take a look at recent style posts: Save vs. Splurge Spring & Summer Straw Hats, Save vs. Splurge Spring & Summer Woven Bags, Neutral Spring Dresses and Spring Floral Favorites to Shop Now.
photo by Jennifer Austin Photography