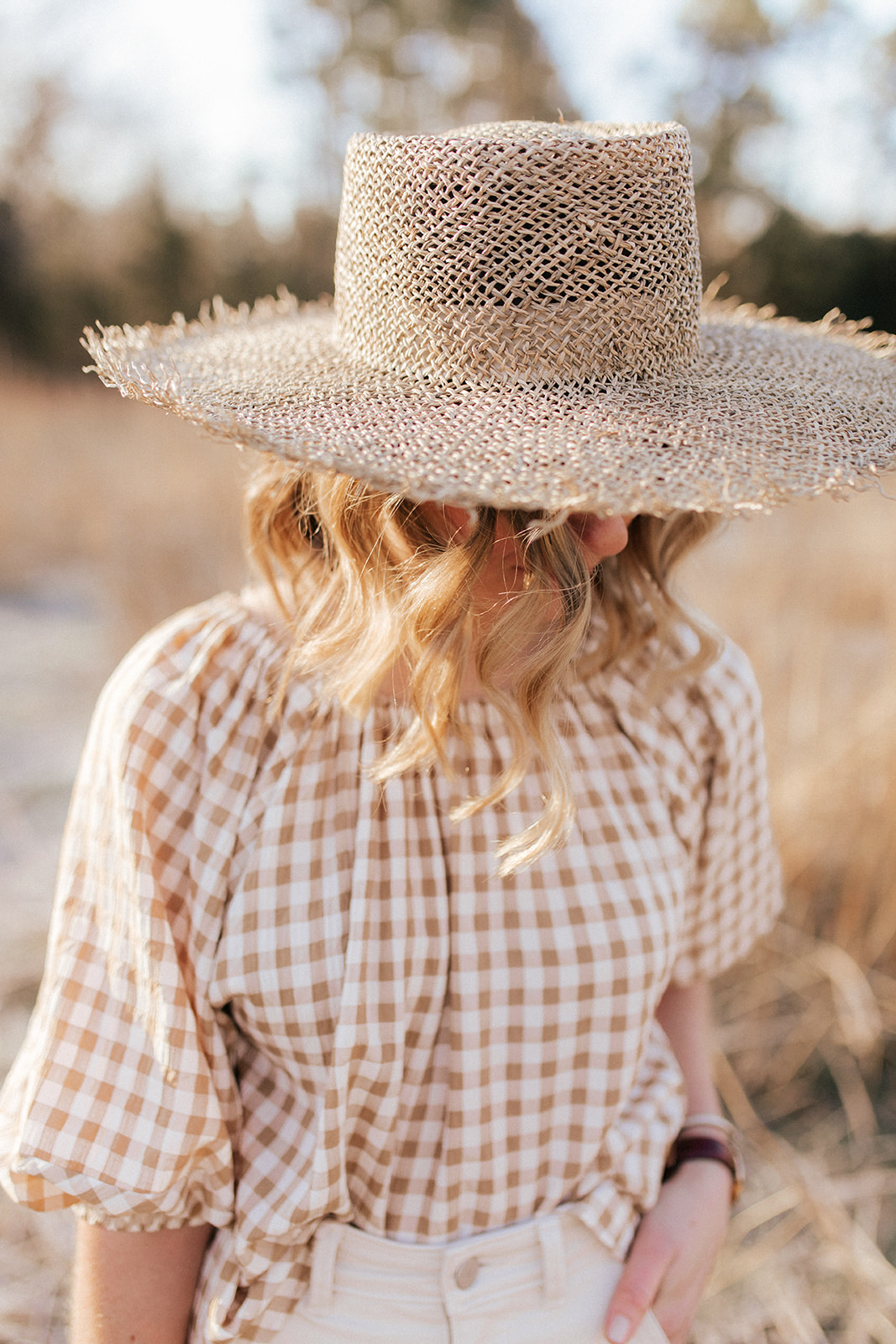 Hats have been become a staple of my spring and summer wardrobes, both for sun protection and for style. Even the simplest warm weather outfit feels more put-together and intentional when finished with a hat. One wide-brimmed straw hat (like this one you see my wearing often) is the perfect place to start when starting a hat collection or wanting to try out the accessory. Like woven bags, every time spring rolls around and new summer straw hats with unique details and designs emerge I find my collection growing!
With that being said, I thought I would round up a few of my favorite spring and summer straw hats – with save and splurge options for each style.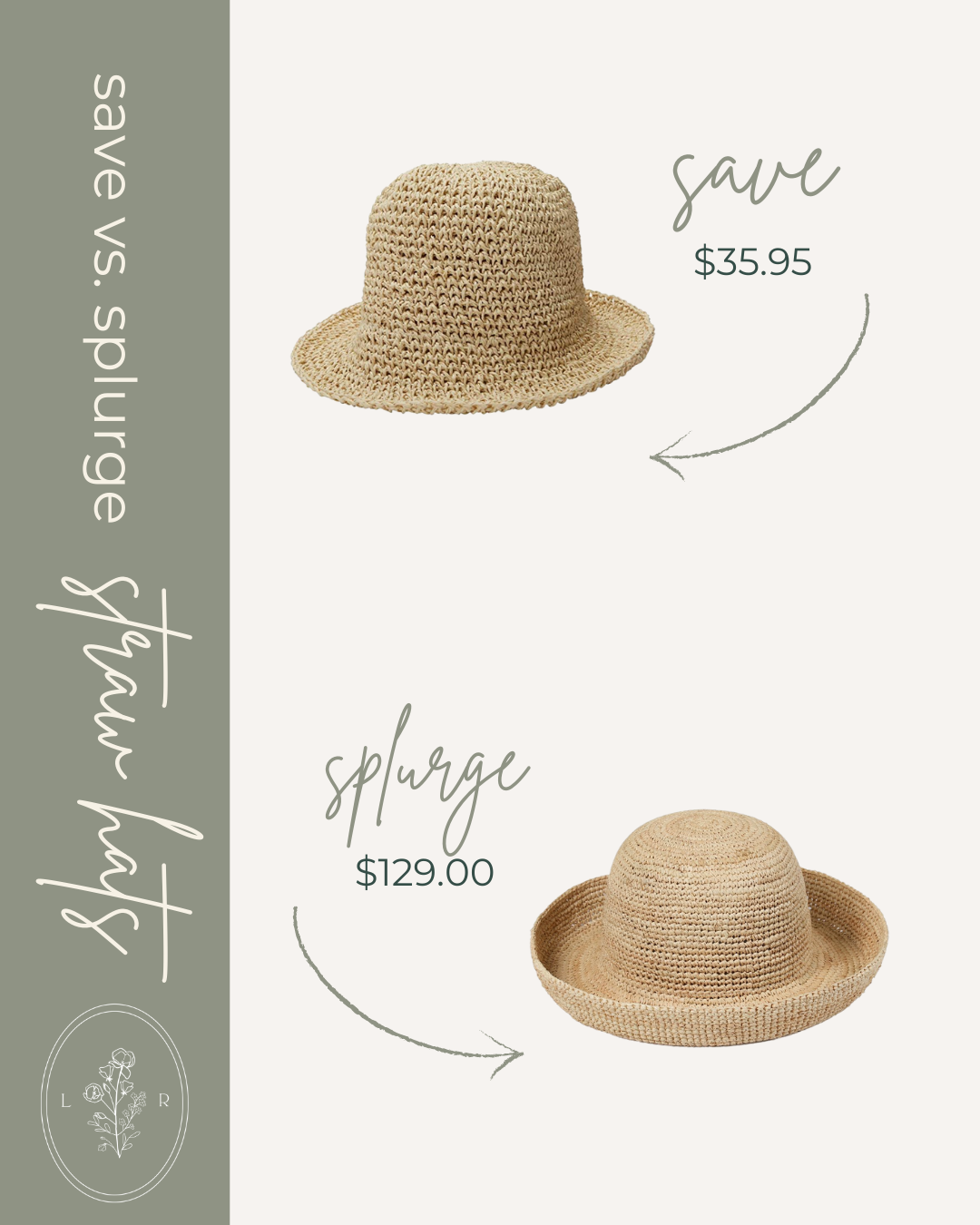 save straw cruiser hat // splurge straw cruiser hat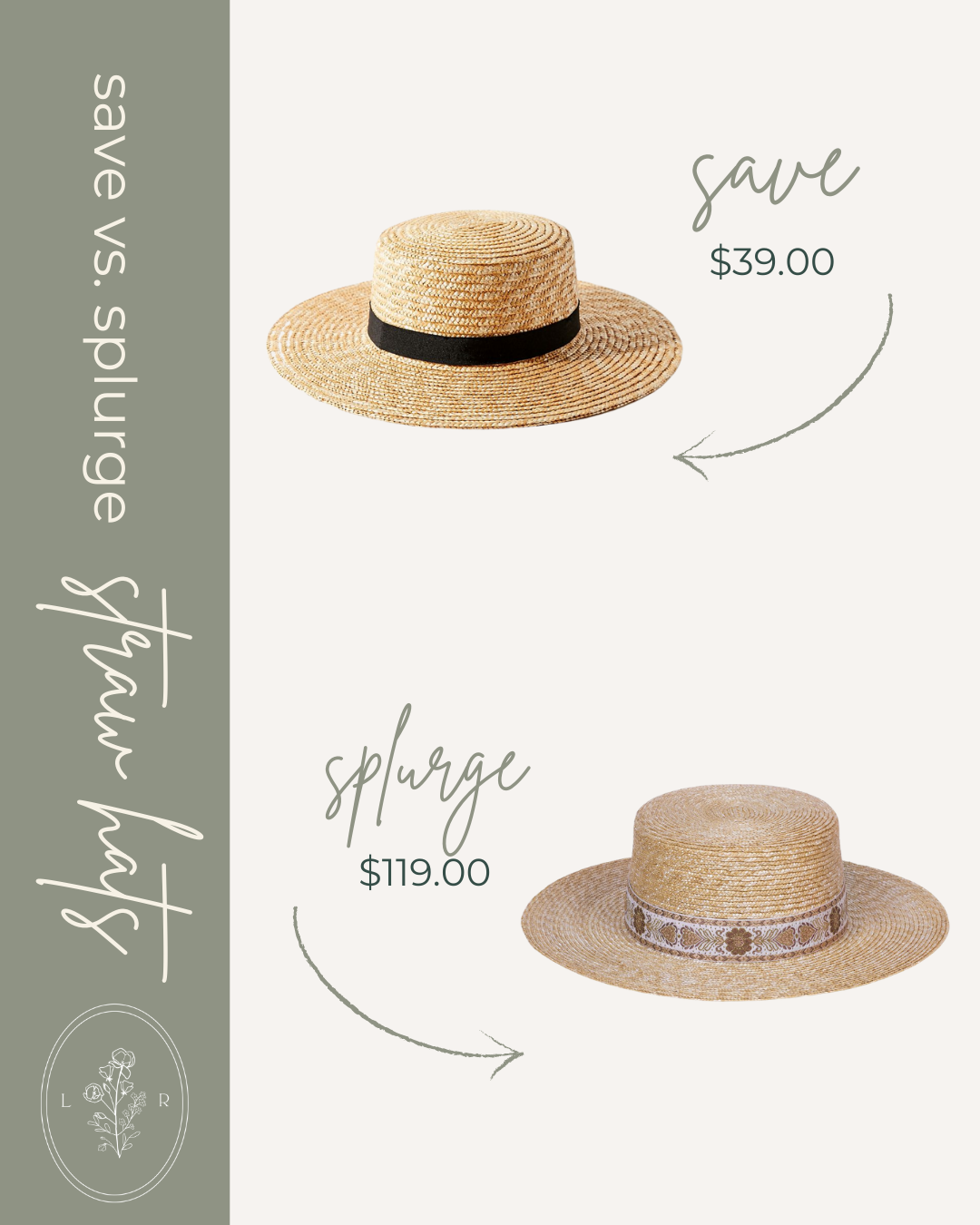 save straw boater hat (almost identical style for $17.99) // splurge straw boater hat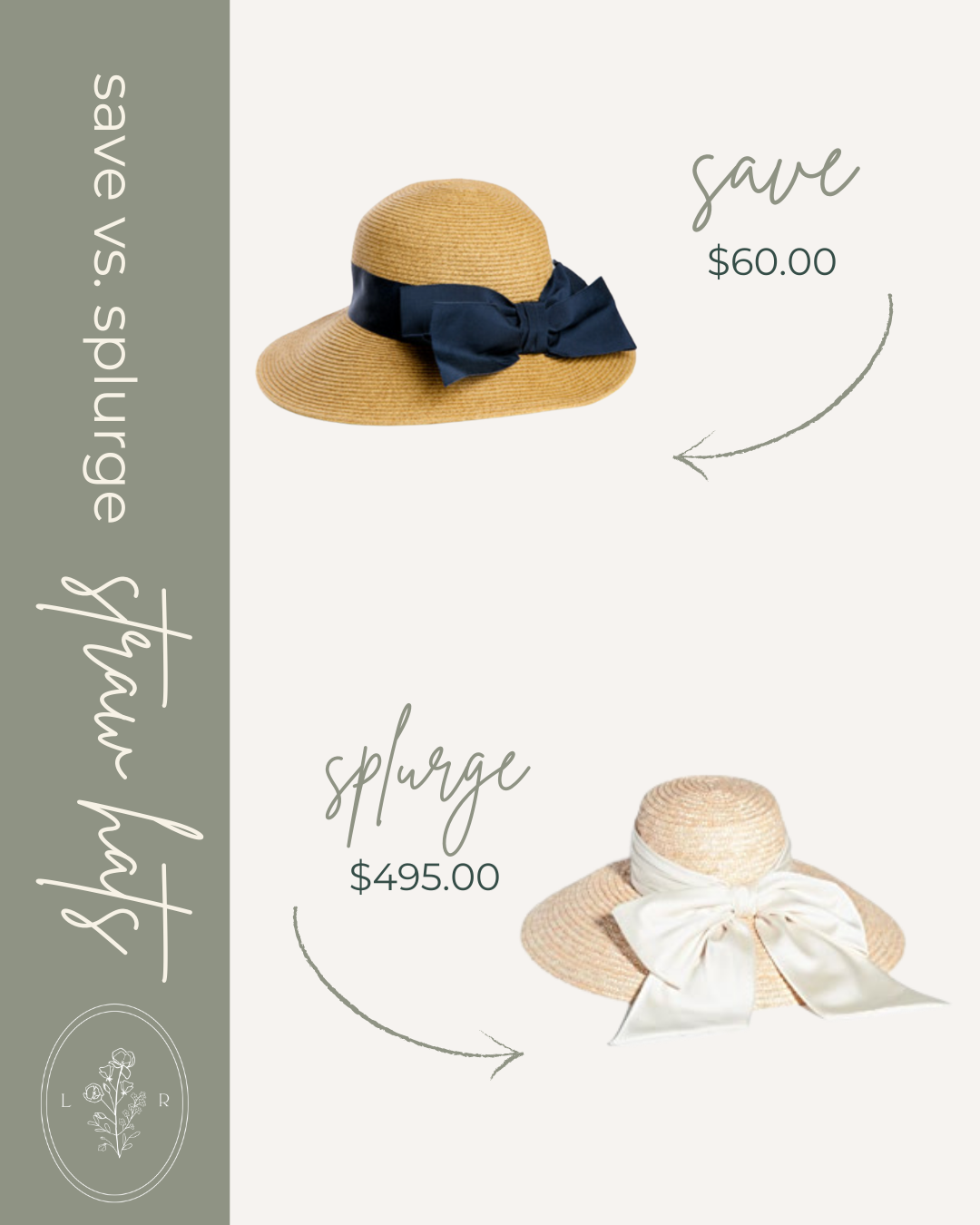 save big bow straw hats // splurge big bow straw hat
save straw fedora (more colors) // splurge straw fedora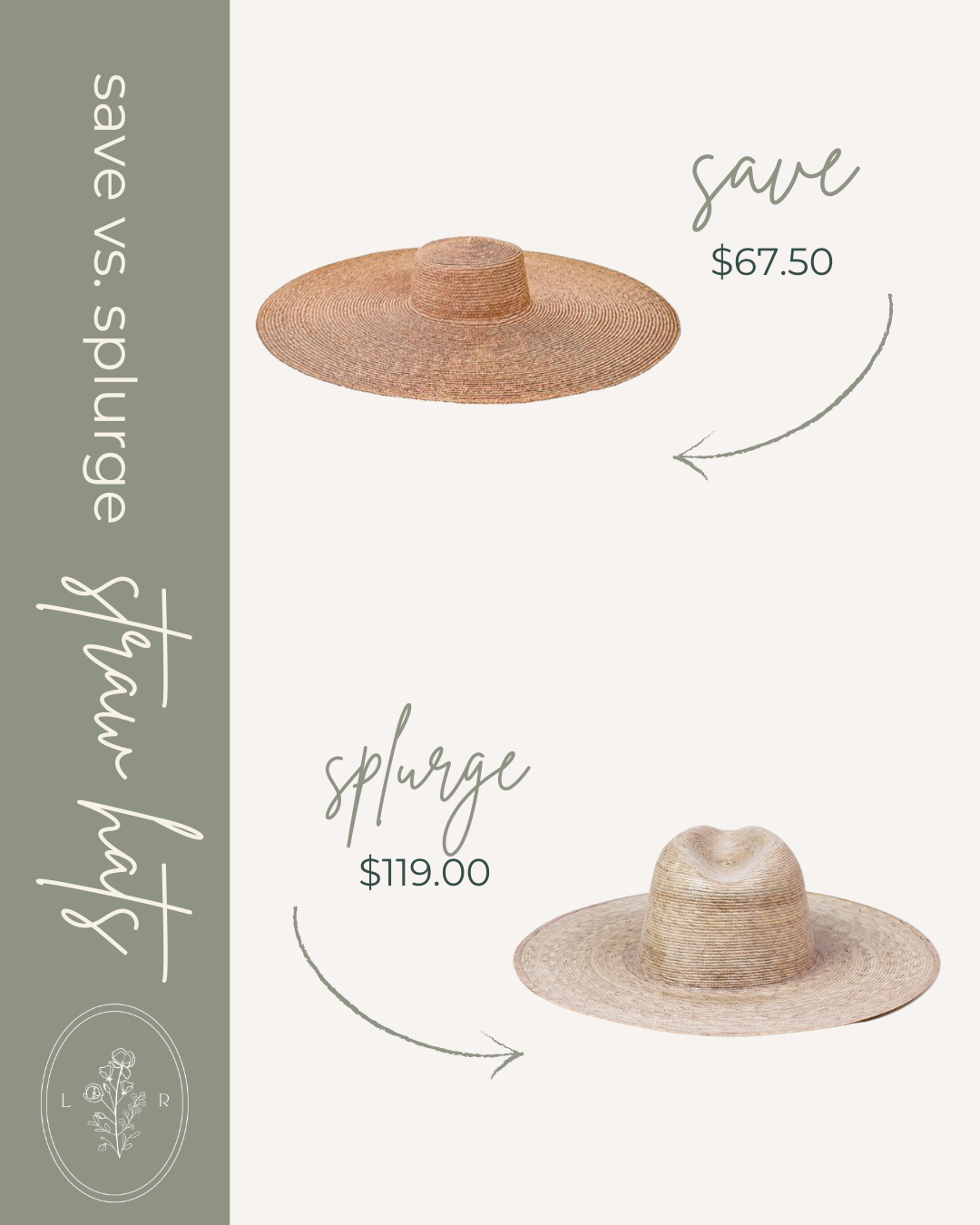 save wide brim straw hat // splurge wide brim straw hat
shop summer straw hats

Which summer straw hat makes it to the top of your wish list? I am honestly quite obsessed with this cruiser hat. Not 100% certain I can pull it off – which is why I haven't pulled the trigger. However, I keep coming back to it so I am thinking I need to give it a try! Which one is at the top of your wish list?
Want more spring content? A few spring inspired recent posts: Spring Woven Bags to Save and Splurge on this Season, Neutral Spring Dresses to Shop Now, Spring Florals to Shop Now, 5 Things that Spark Joy for Me in this Season of Life, and 3 Clean Facial Sunscreens to Try this Season.
photo by Jennifer Austin Photography