After taking a little break from workout challenges I decided it was time to dive back into them. When I'm feeling uninspired or unmotivated I have found the best thing to do is take part in a workout challenge. Doing so increases my motivation and gets me excited to work out, push myself and see results!
When I polled my audience last week on Instagram 75% said they would love to partake in the workout challenge as well…so here we are!
14 Day Inner Thigh Workout Challenge
This 14 day workout challenge includes 7 different workouts ranging from 6-10 minutes in length. With a majority of them being 6-8 minutes. Quick enough to fit in the morning, at lunch or in the evening after work. While they are all inner thigh focused I felt having a variety of workouts vs. the same workout every single day would help keep me motivated to complete the challenge!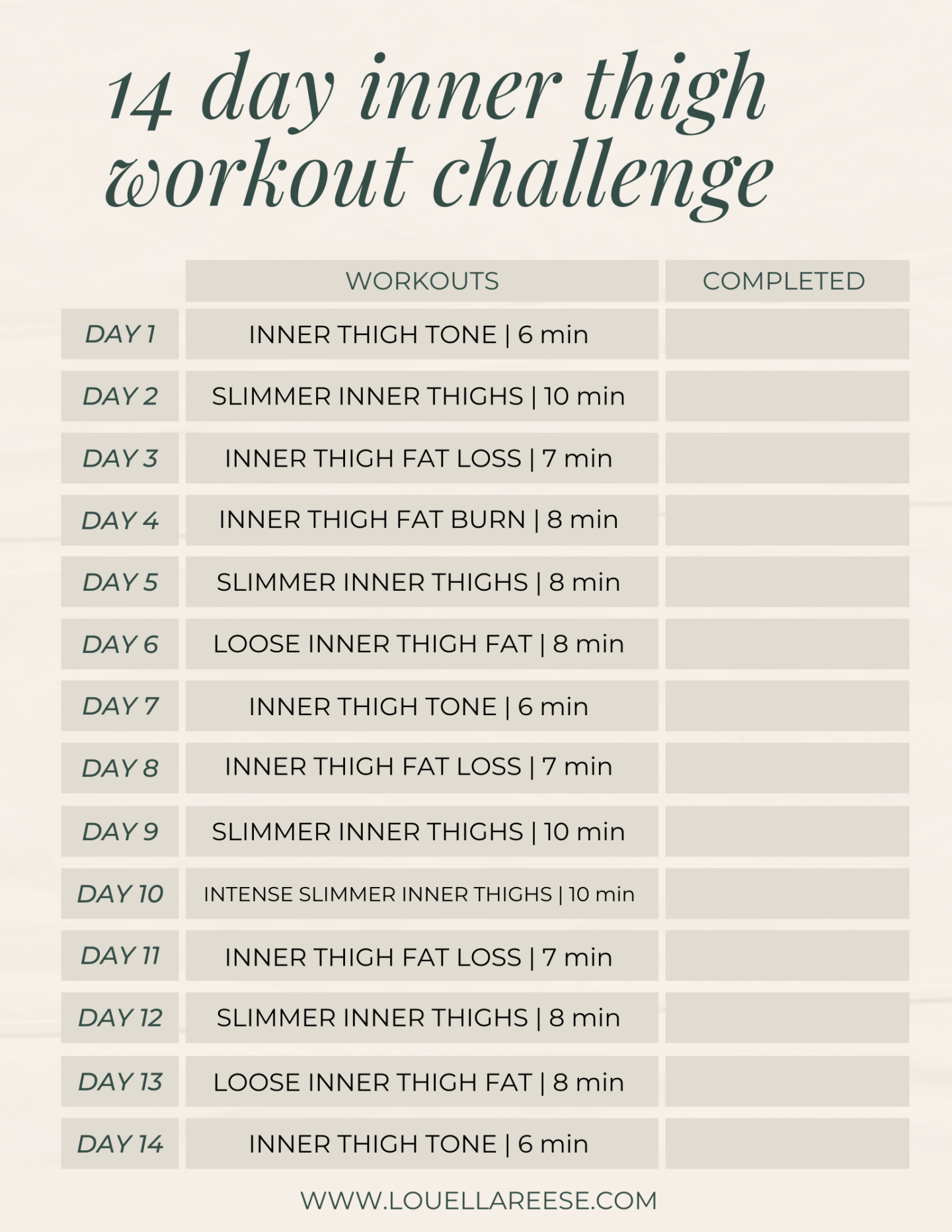 The Workouts
Want more health & fitness? Check out my at home workout week guides + few recents posts on the topics: Lily Sabri 12 Day Workout Challenge Honest Review, My Workout Motivation & How I Stay Motivated to Workout and Chloe Ting 2 Week Shred Challenge HONEST Review. Or view all posts on the health & fitness page.