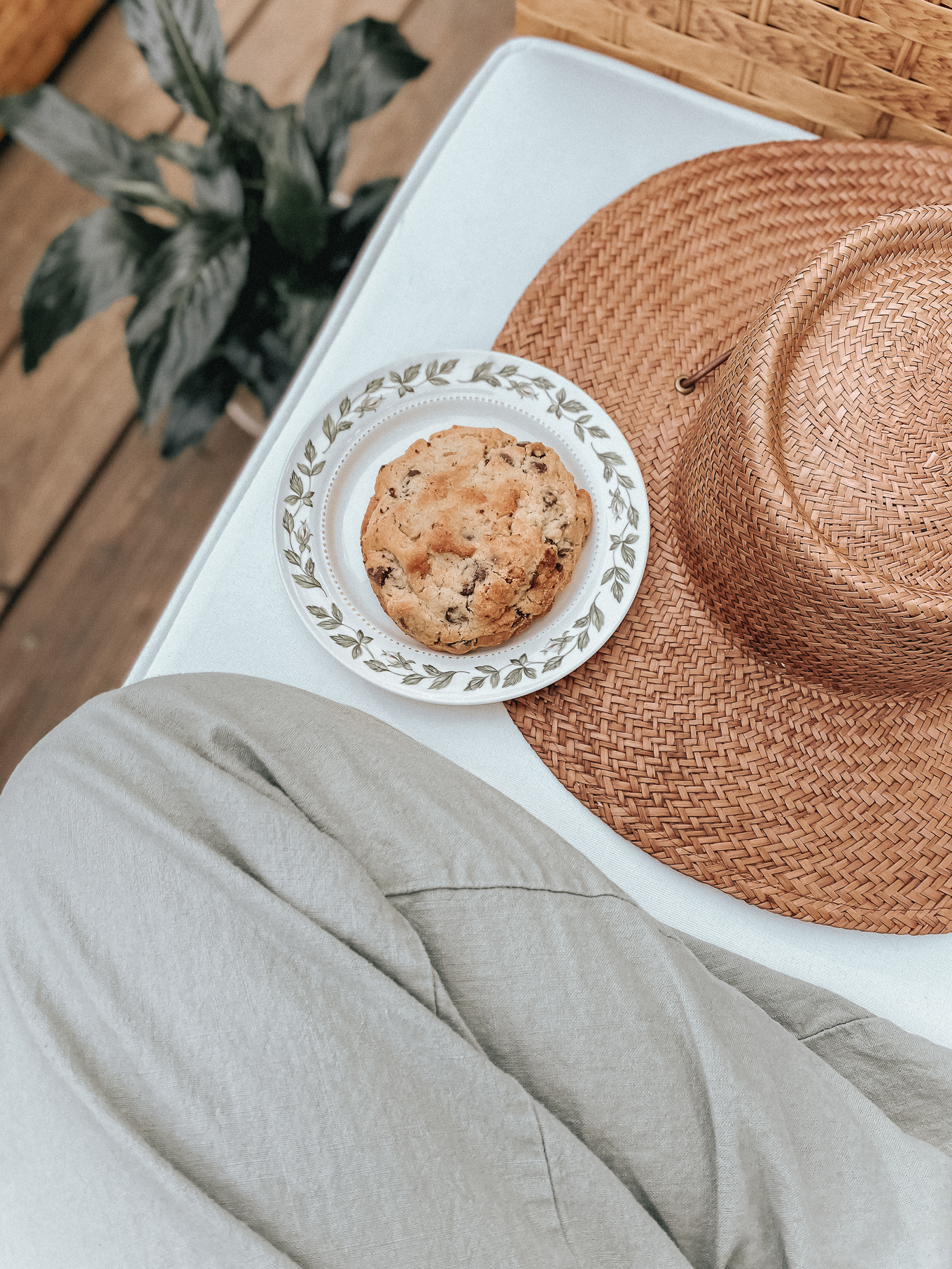 It's no secret, I am quite the cookie monster. While I love eating healthy I have no will power when it comes to fresh baked chocolate chip cookies! They are 100% my kryptonite. Which means I have tried a lot of them! Whether it's a local bakery or a hot spot in a town I'm visiting, if they have a cookie on the menu, I've tried it. Which has resulted in finding several melt in your mouth delicious chocolate chip cookies that I have decided I need to share with you! Here are the five best I have tried plus a few honorable mentions at the end…
Five of the BEST Chocolate Chip Cookies You Have to Try
---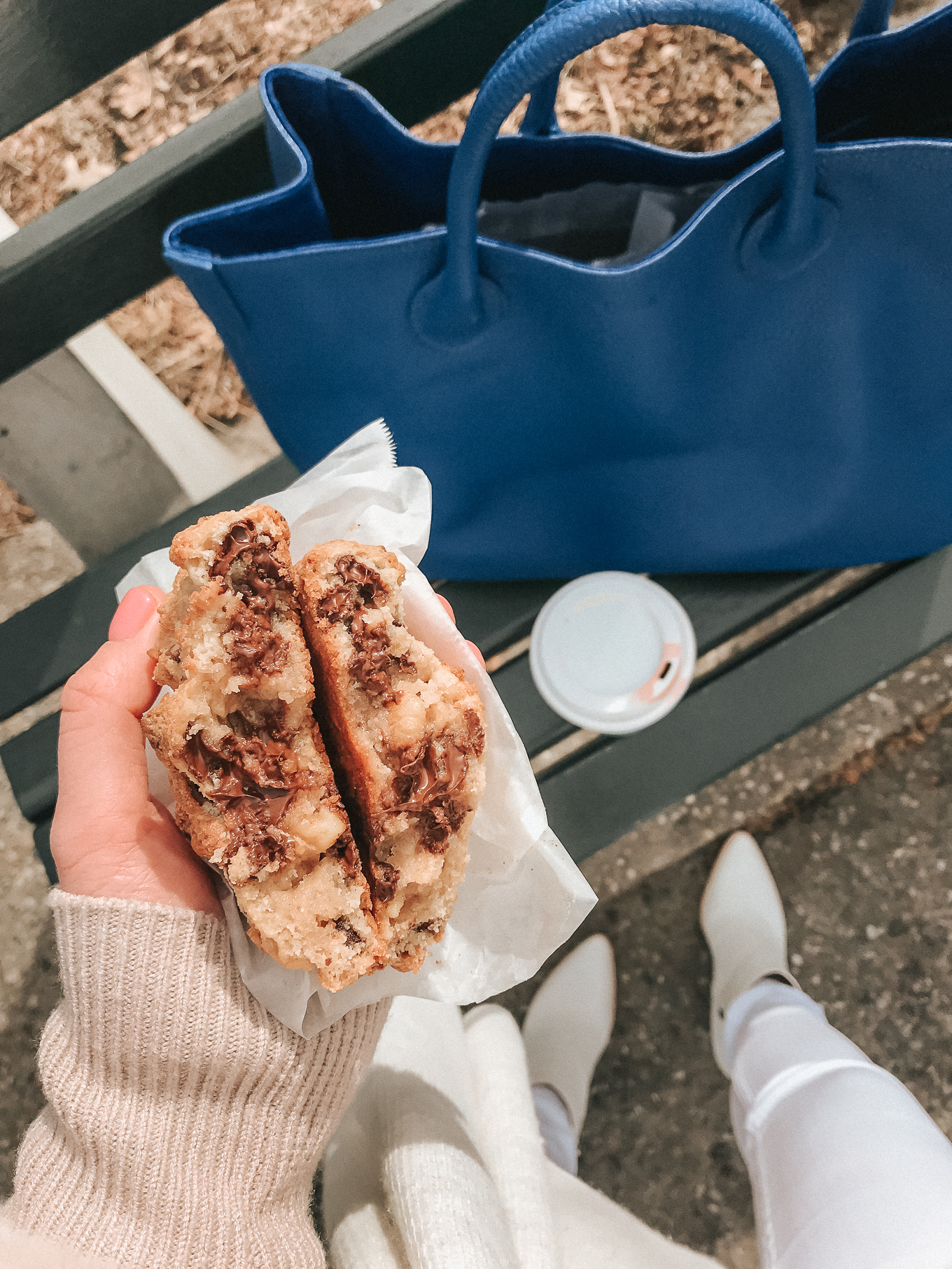 Levain Chocolate Chip Walnut Cookie
This is Levain Bakery's signature cookie. You will find the cookie to be perfectly crispy on the outside with a satisfyingly thick and gooey center. Every single bite is packed with semi-sweet chocolate chips and chunks of walnuts.
These cookies are famous on the gram for their thick and gooey centers. Which will instantly have your mouth watering.
The first time I attended NYFW with one of my best friends almost every person we chatted with stated we had to try a Levain cookie. With the fifth recommendation we decided this was top priority. After our initial bites we understood all of the hype and decided to order two more each! These cookies are a HAVE to experience kind of treat!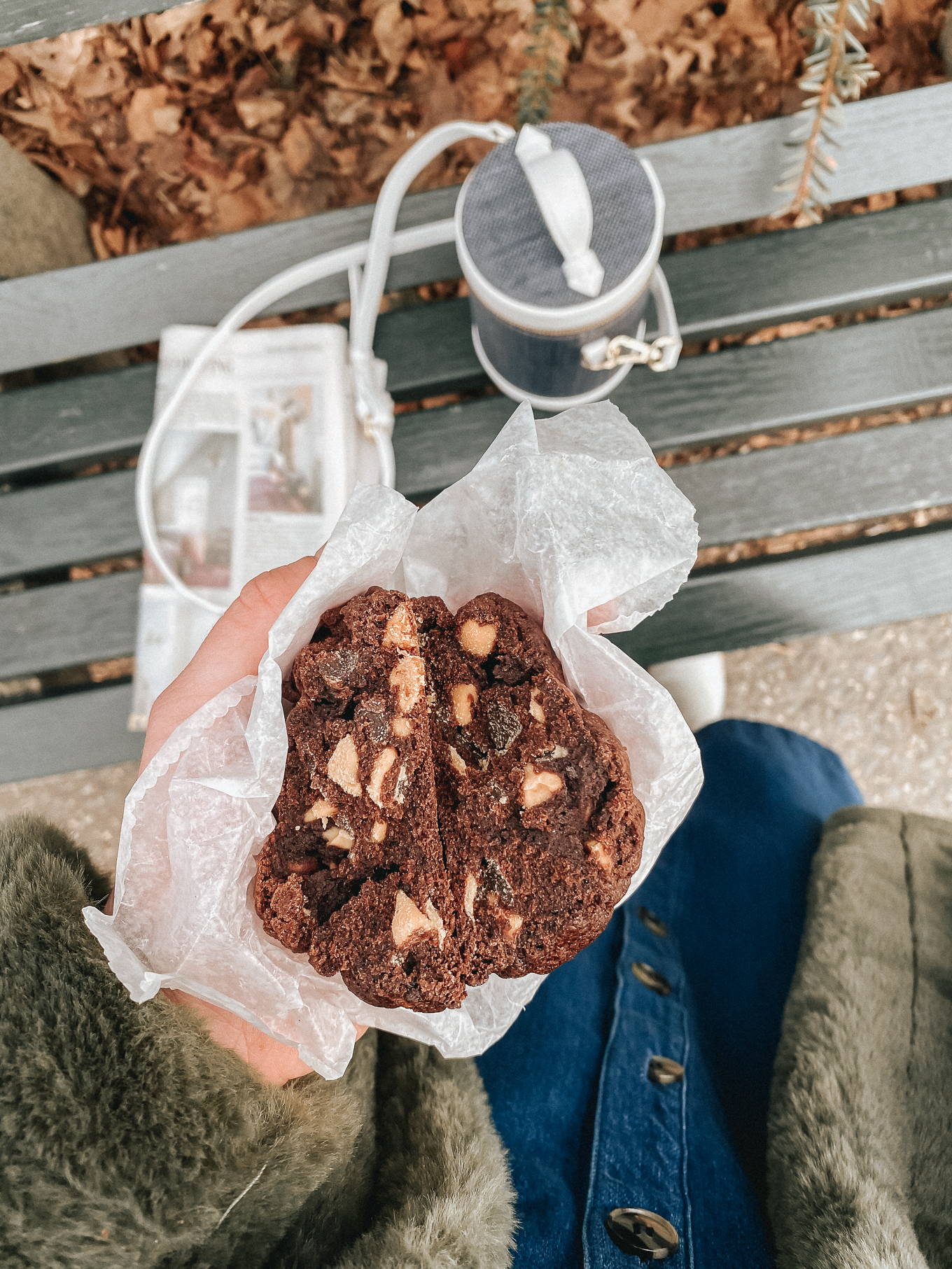 Levain Dark Chocolate Chocolate Chip
If you're a chocolate lover this cookie was made for you! Levain calls them the ultimate chocolate cookie and for good reason. These dense, chewy and dangerously rich cookies are an experience! Crafted with extra dark French cocoa and semisweet chocolate chips, these cookies are packed with chocolate goodness. They definitely call for a cup of milk on the side!
Much like the original, these cookies are perfect for those that like a little crisp but a more gooey cake like center.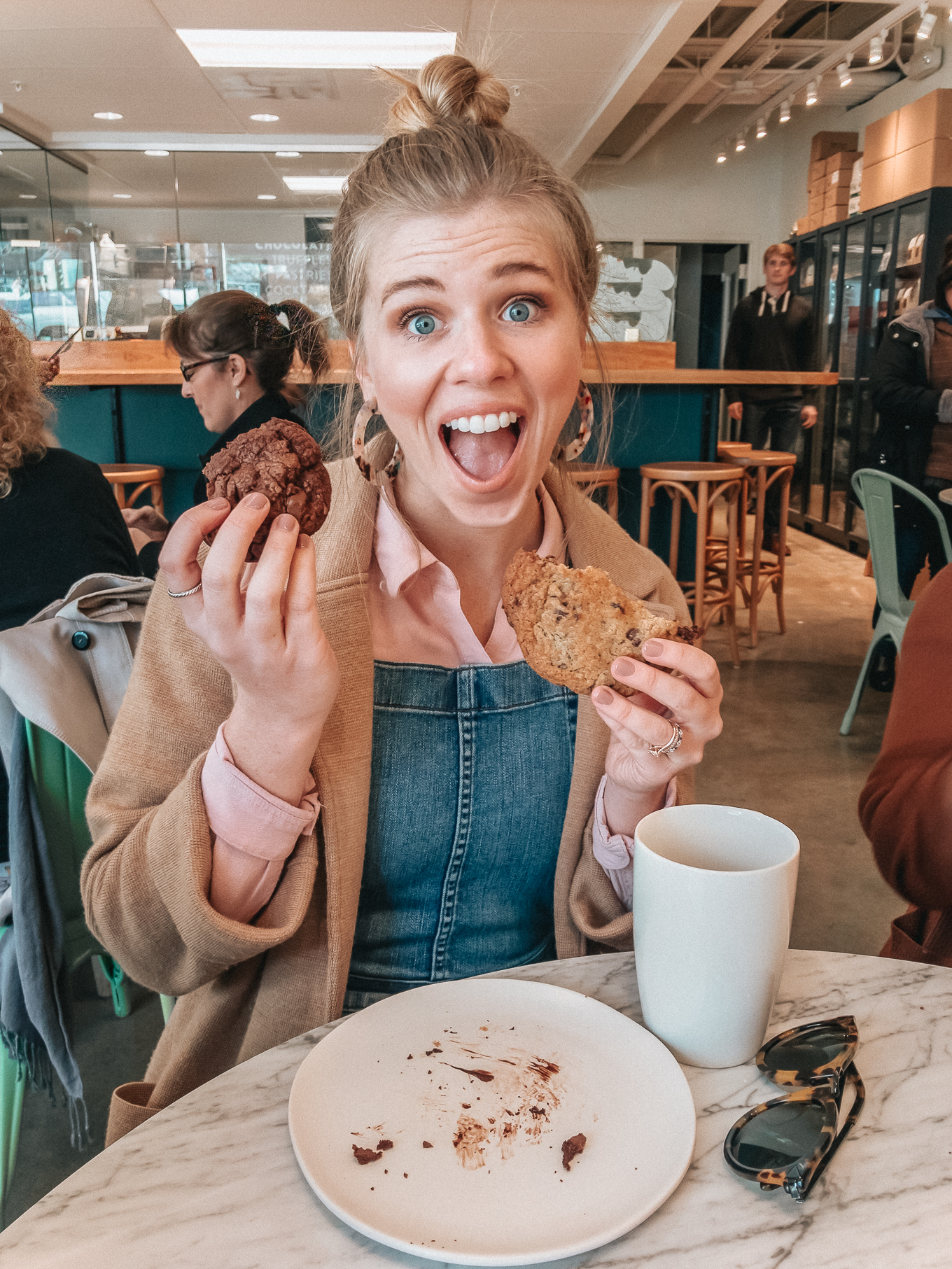 Markham & Fritz Brown Sugar Bourbon Chocolate Chip Cookie
Another cookie that received so many rave reviews I had to try while traveling. This time in Bentonville, Arkansas. A slightly different take on the classic chocolate chip cookie, these Brown Sugar Bourbon Chocolate Chip Cookies are large and preposterously good. They're made with 70% Dominican Republic dark chocolate chips, which are hand chopped in house. Fresh out of the oven they absolutely melt in your mouth.
Large in size and a little thinner in thickness, these cookies are ideal for those that like the classic size and texture of a traditional chocolate chip cookie.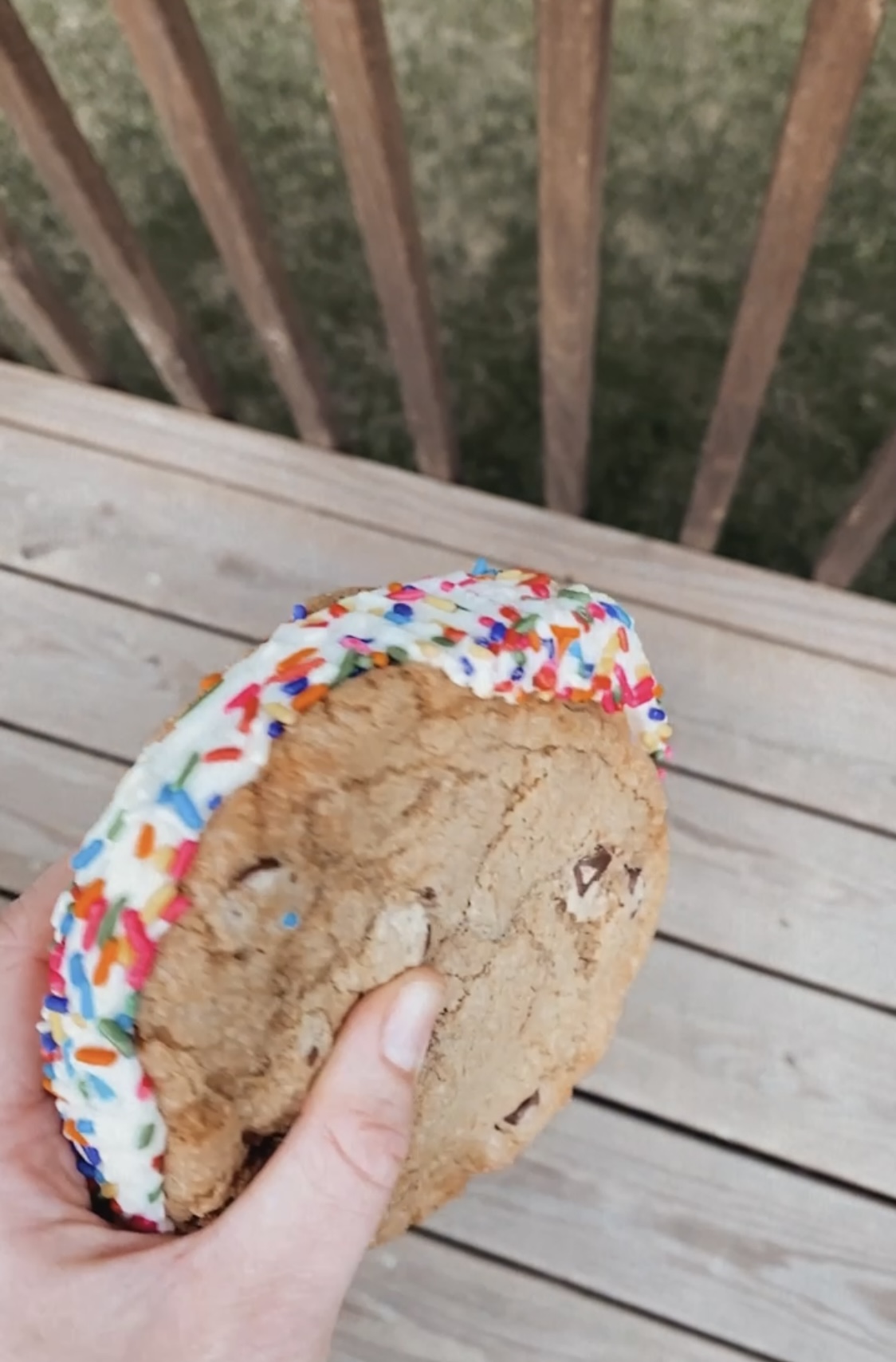 Queen Bee Bakery Chocolate Chip Cookie Sandwich
Technically you're getting two cookies and some frosting with this one. However, I couldn't keep it off this list! This monster of a cookie sandwich consists of two incredible classic chocolate chunk cookies and old school butter + powdered sugar frosting with sprinkles. It is the ultimate chocolate chip cookie sandwich. The kind you dream about as a little kid!
I would say it's big enough to split but who really wants to split? Not I!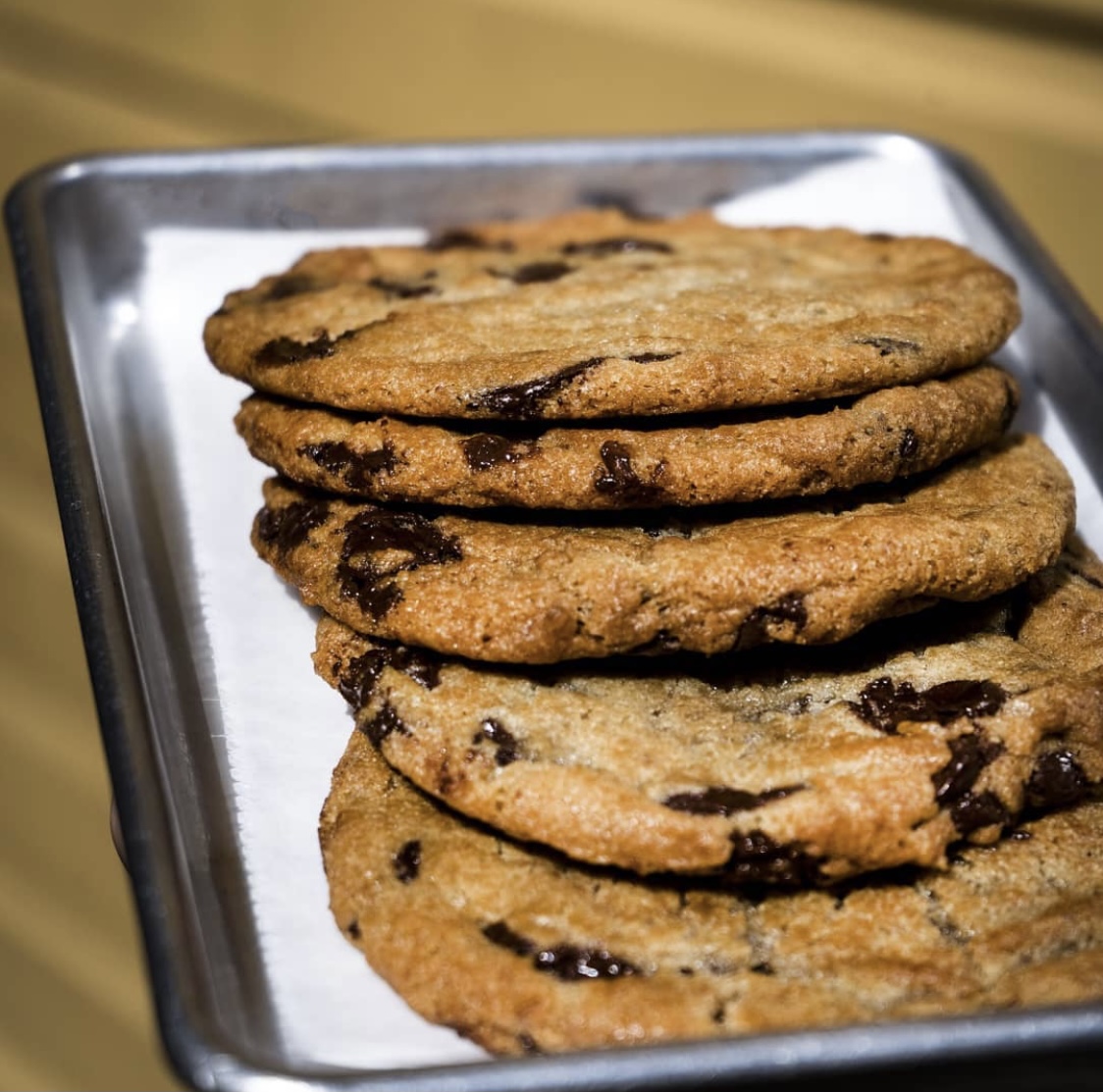 Sunflour Bakery Chocolate Chip Cookie
A crisp outside with a soft center this cookie is loaded with chocolate chips. To me this is the most authentic, classic chocolate chip cookie on the list. So if classic your style, this is the cookie for you! This is the cookie that takes you back to your childhood and sweet, sweet memories!
They also have a phenomenal dark chocolate chocolate chip cookie called the Fleur de sel. Which is a dark chocolate cookie loaded with bittersweet chips and topped with fleur de sel sea salt. Incredible!
*photo c/o of sunflower bakery – I need to pop in for one of my own!
Honorable Mentions
These are cookies I have not yet tried but came highly recommended by my instagram audience as the best chocolate chip cookies they have ever tried! If you have a favorite not on this list comment below and I will add to the list!
Crumbl Milk Chocolate Chip
Fleurs et Sel Sea Salt Chocolate Chip Cookie
Gideon's Bake Shop Original Chocolate Chip
Magnolia Bakery Chocolate Chunk Cookie
Please & Thank You Chocolate Chip Cookie
Silos Baking Co. Classic Chocolate Chip
Suarez Bakery Chocolate Chip Cookie Sandwich
Tiny Boxwood The Day Maker
Whisk Bakery Chocolate Chip Cookie