Back with the Sixth Annual Virtual Cookie Exchange!This year I combined two of my personal favorites, tea and cookies for a delicious combination. These yummy dark chocolate dipped chai tea cookies are the Christmas cookie exchange recipe you never knew you needed!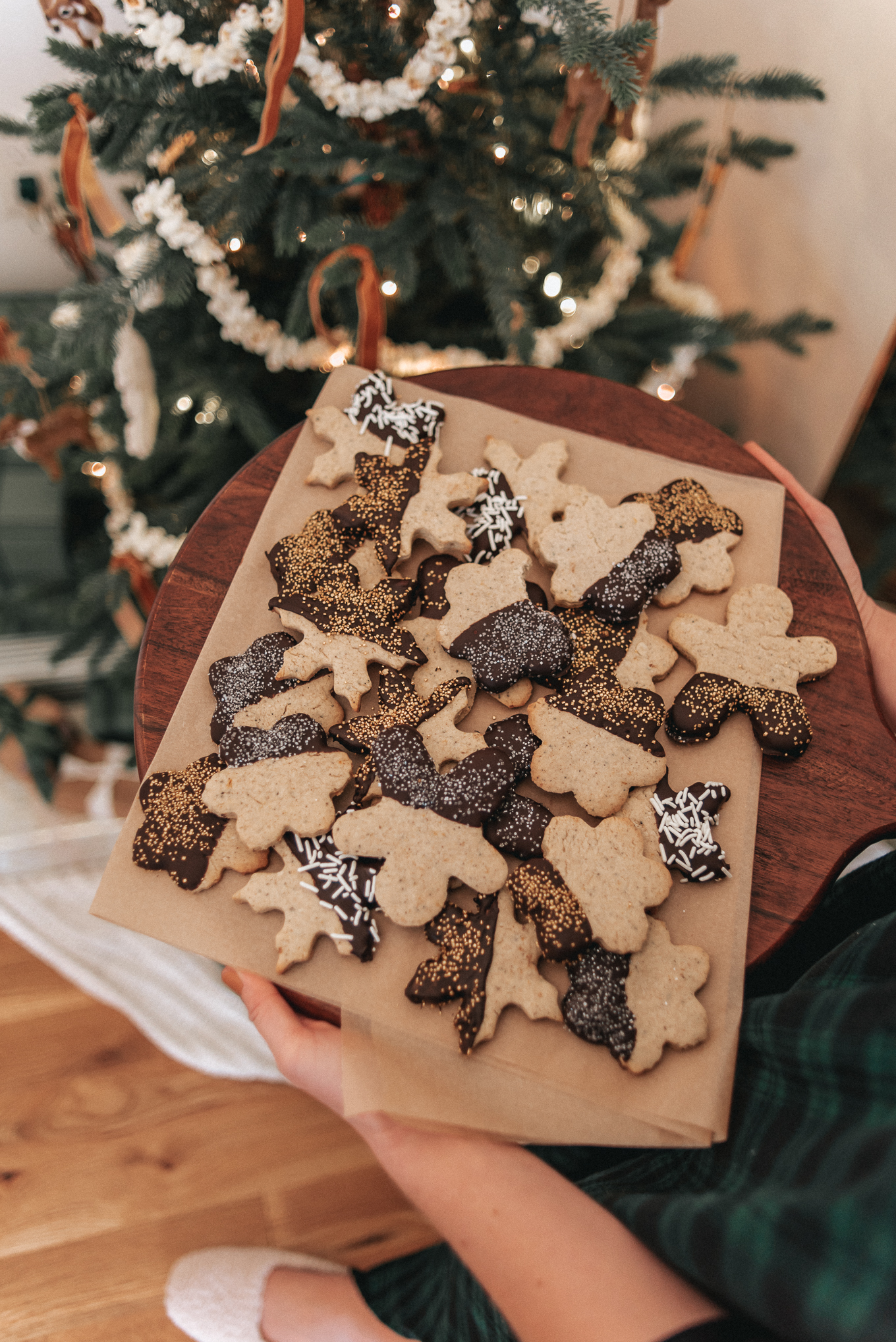 I am so excited to be back yet again with my favorite series of the year, the Annual Virtual Cookie Exchange! This year more than ever I have looked forward to this series and spending some time in the kitchen baking. I'm excited to bring back several of my best blogger girl friends for another year of cookie recipe swapping as well as a few new ladies. I hope you enjoy this series as much as I do and find a new recipe or two to try!
SIXTH ANNUAL VIRTUAL COOKIE EXCHANGE
Before diving into this years virtual cookie exchange check out past recipes. Last year was one of my favorite cookies ever but the previous year remains my favorite with Joshua taking part! Although, this year may take the cake, I'm already wanting to whip up another batch of these chai tea cookies!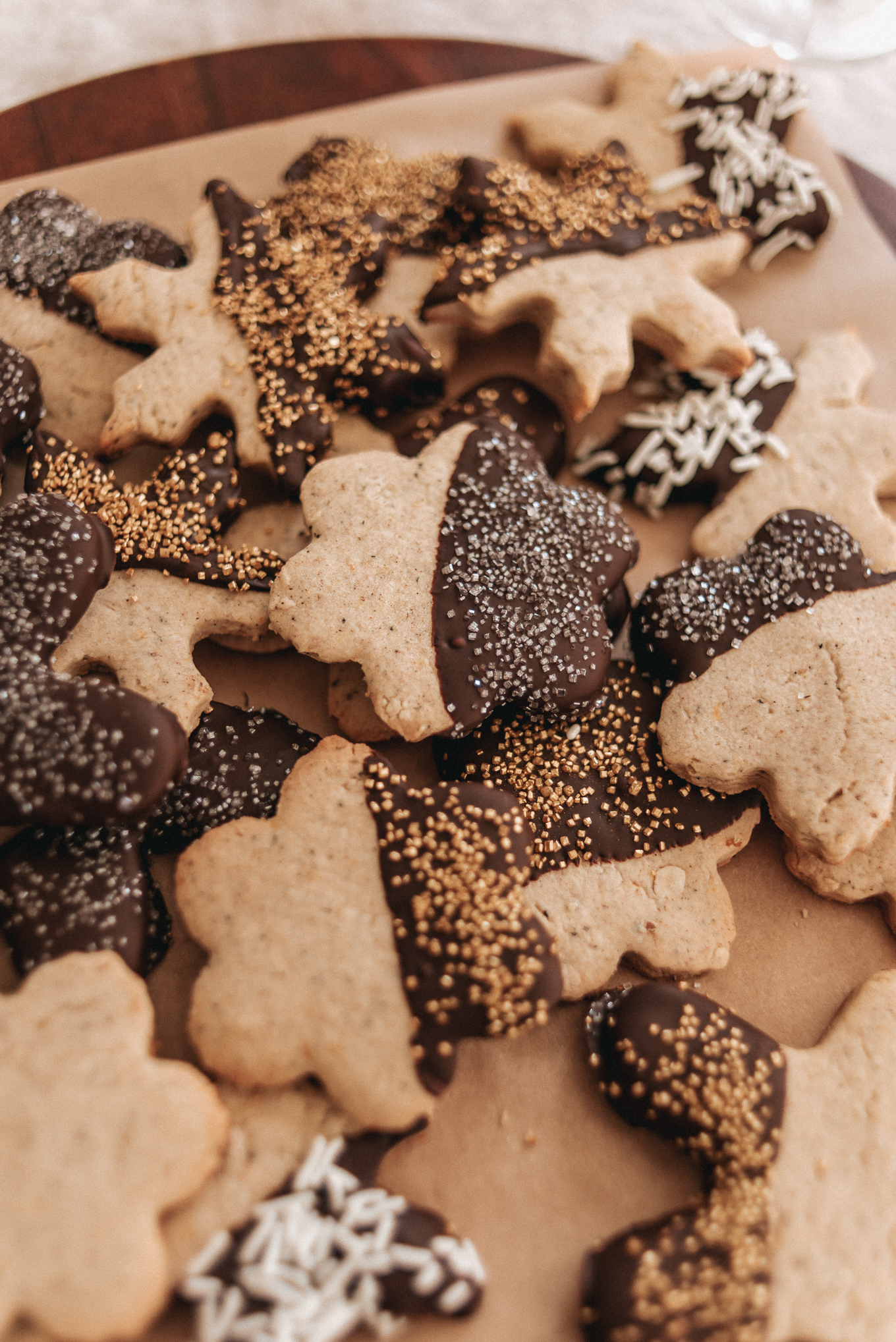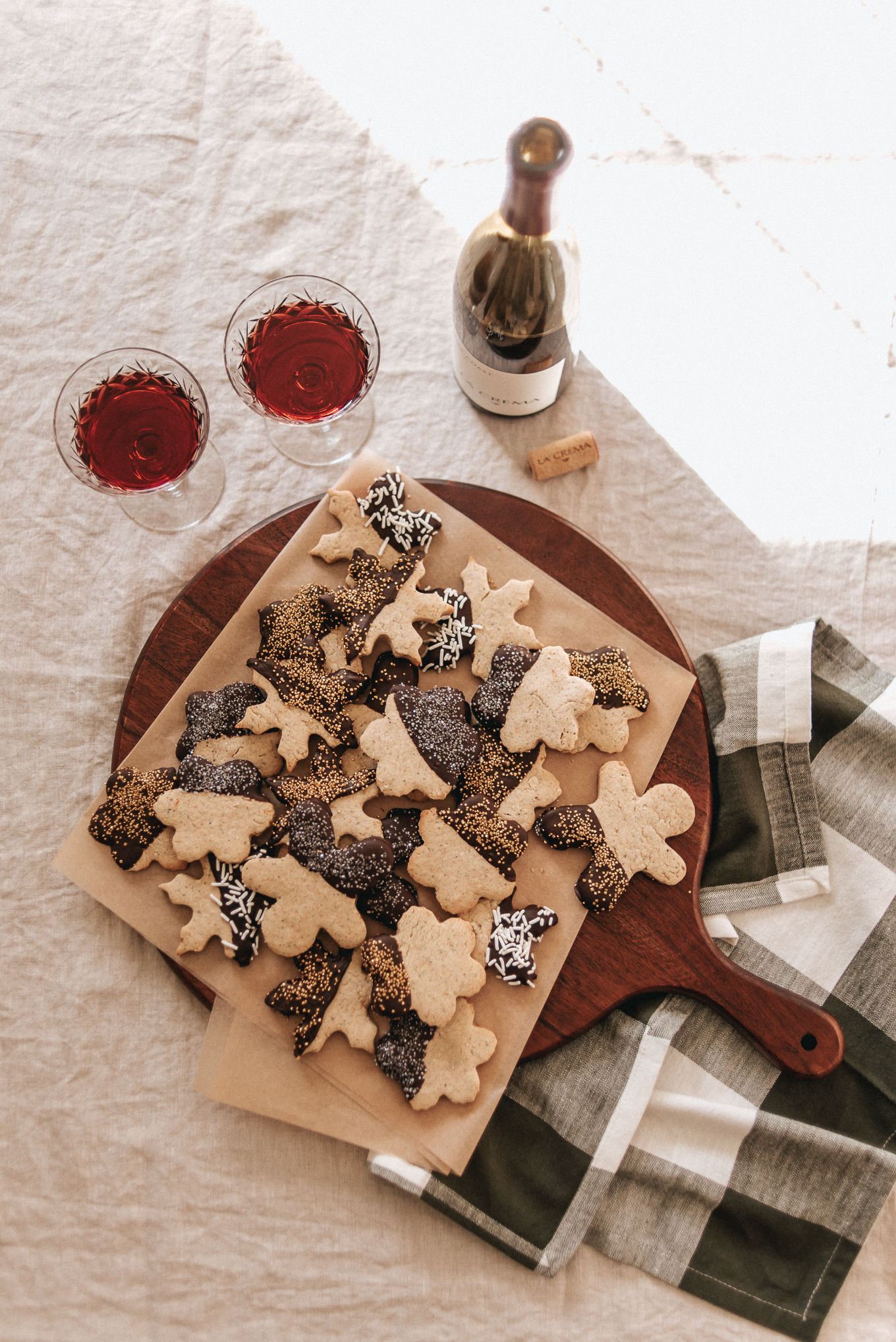 The way this cookie exchange works is each blogger will feature another blogger and their recipe at the bottom of their post. There you will find a photo, what cookie they made, and a link to their site. There are a total of eight bloggers participating in today's virtual cookie exchange. I highly recommend following the chain and checking them all out to find your favorite recipe!
P.S. I would love to know which recipe is your favorite cookie exchange recipe – so be sure to leave a comment below and let me know which one you will be trying!
Dark Chocolate Dipped Chai Tea Cookies
Ingredients
1 cup butter, softened
1 1/4 cup granulated sugar
1/4 tsp vanilla extract
2 eggs
chai Leaves from 3 – 4 bags of tea (about 1 1/2 tbsp)
1 tsp ground cinnamon
1 tsp ground cardamom
Zest of 1 orange
3 1/2 cups all-purpose flour
dark chocolate chips
sprinkles
Method
STEP ONE
Line two baking sheets with parchment paper and preheat the oven to 375 degrees F.
In a stand mixer, add the softened butter and granulated sugar. Beat together until well combined. Add the eggs, vanilla, and all of the zest and spices – mix together well stirred.
Add chai leaves to the mixture and mix on low until well combined.
Add the flour 1/2 cup at a time to the mixer, waiting until the flour has been incorporated by the mixer into the butter mixture each time before adding the next 1/2 cup of flour.
*Tip – scrape down the sides and bottom of the bowl halfway through to make sure all of the flour is incorporated.
Once the dough has come together, turn the dough out onto a lightly floured surface and use your hands to work the dough together into a disk. Wrap in plastic wrap and let sit in the fridge for about 15 – 20 minutes.
Remove dough from fridge and roll out to a 1/4″ thickness and use cookie cutters of your choice. Place the cookies onto the baking sheets.
Bake for about 12 minutes, then remove from oven. Watch that the edges don't get too golden, the middle of the cookies shouldn't take much color. Place cookies on a cooling rack after baking and allow to cool entirely before dipping into chocolate.
Melt dark chocolate in a microwave bowl or double boiler (depending on your preference), and dip cookies into the chocolate, placing on a parchment lined plate or tray. Add sprinkles of your choice onto the cookies while chocolate is still melted. Let the chocolate cool and set.
ENJOY!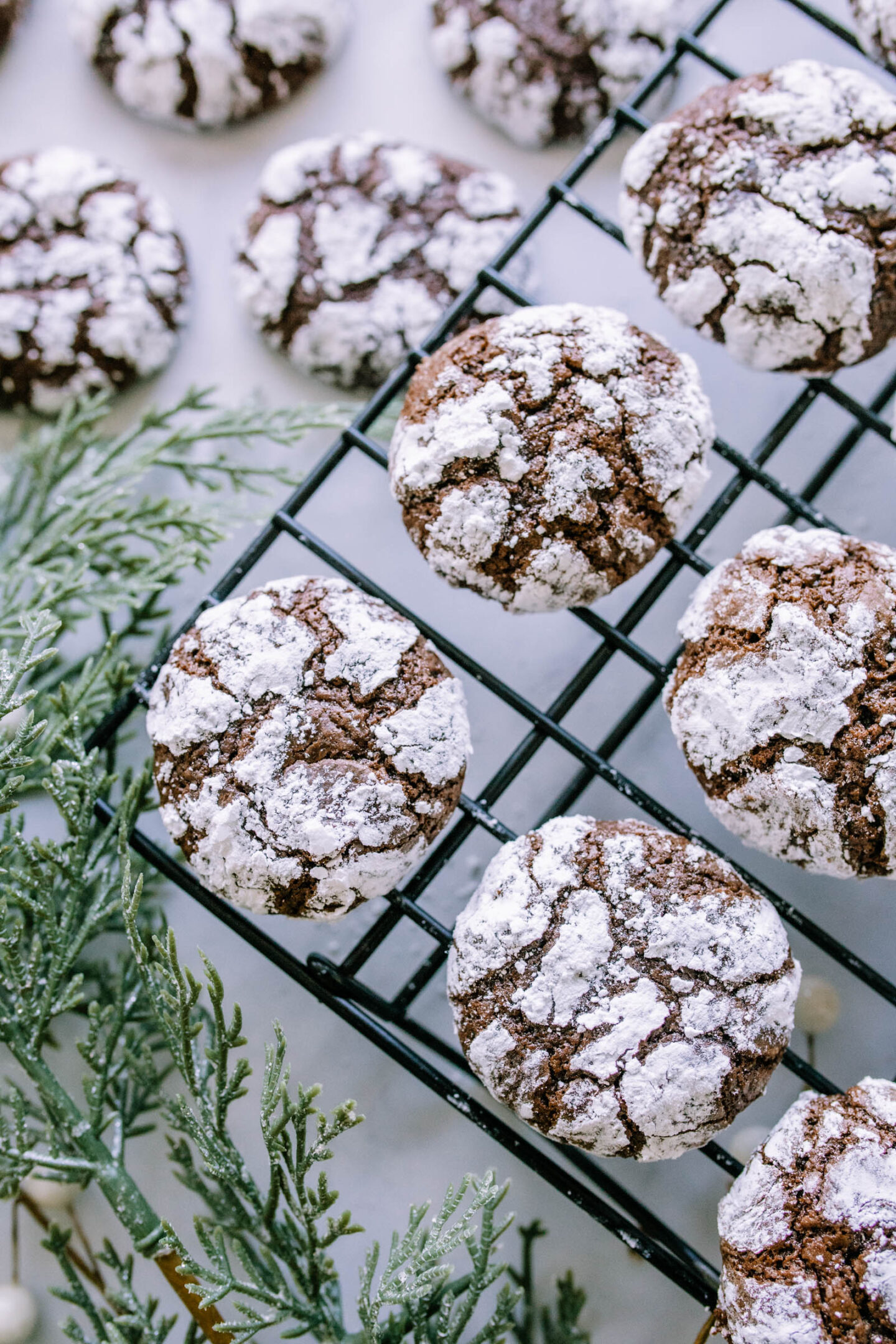 Now it's time to head over to the next bloggers site to find their cookie recipe! I am sending y'all to An Indigo Day by Jessica Camerata. An Indigo Day is a lifestyle blog that provides practical tips to elevate your everyday life. Including lots of delicious recipes – like these Crinkle Cookies Jessica made for our cookie exchange.