Sharing my November 2019 recap – including several Christmas decor purchases, movies to watch, and lots more!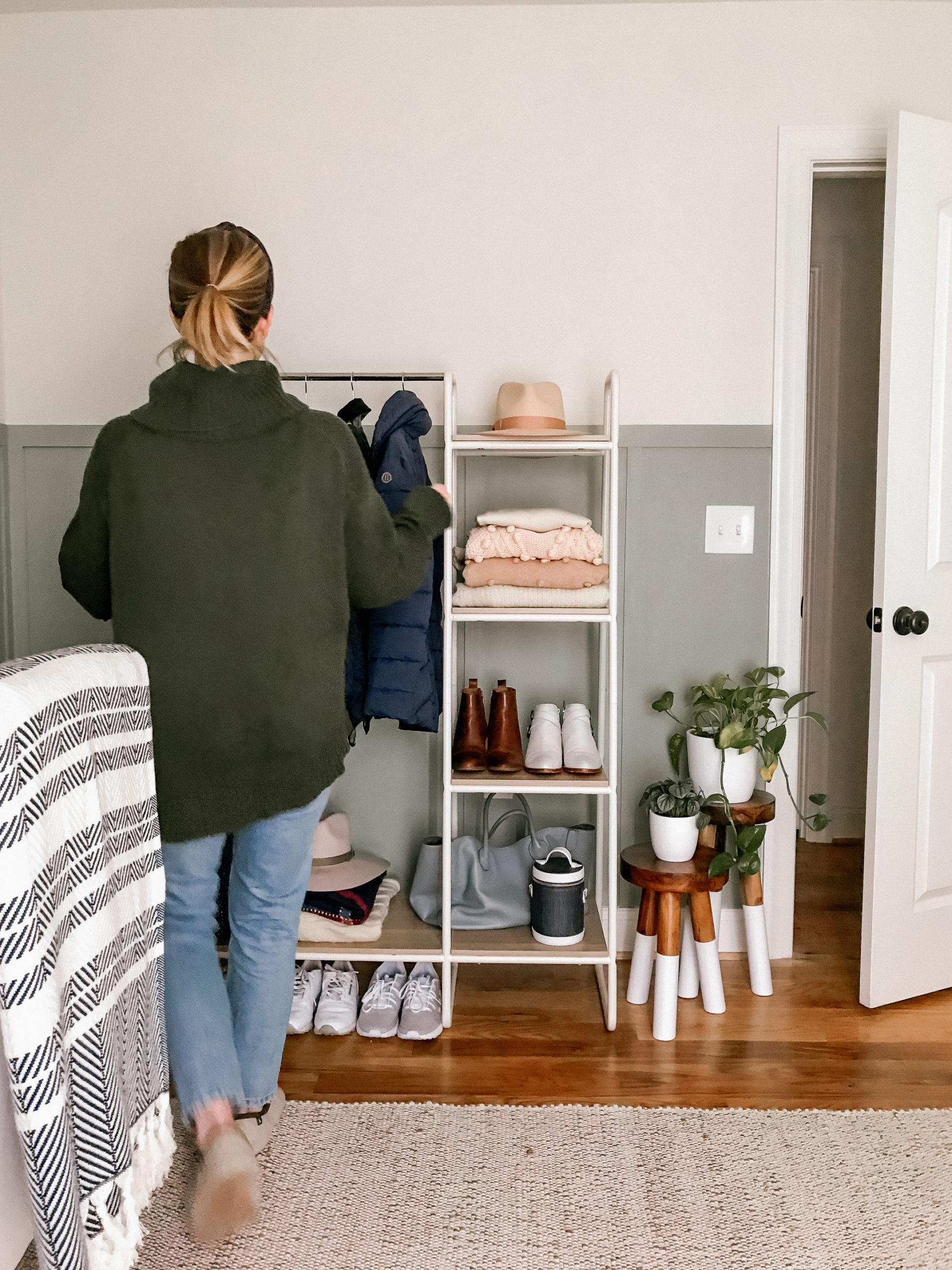 *Publishing this recap a little later into the month than usual due to last week's birthday celebrations AND all of the craziness of Black Friday + Cyber Monday.
WHAT I BOUGHT
Blowing my own mind right now as I just realized I didn't buy a single item of clothing in November! I think I was so focused on our house and was also incredibly blessed with gifted items that I didn't find myself shopping for well, myself ha.
FOR THE HOME
18" Faux Cedar Wreath
Keepsake Wood Box
Mini Faux Cedar Wreath
Woven Tree Collar
House Christmas Stocking Holder Set
Grapevine Wrapped Star Tree Topper
WHERE I WENT
Greensboro, NC – This little trip was for the wedding of two of my BEST friends! Morgan of The Her Chronicles and my boy Cooper tied the knot! It was truly the most beautiful wedding and OH.MY.GOODNESS. did we have fun! Joshua and I danced ALL NIGHT LONG! I told Morgan it was truly the most cozy, intimate, make you feel like family wedding I have ever been to.
Durham, NC – Joshua and I had a little mini getaway towards the end of November – an early birthday gift from Joshua. We visited Durham, NC to see Kip Moore play at the Carolina Theater. It was probably my favorite concert ever. Such an intimate and unique venue for a country concert. We had the best time!
MOVIES WATCHED
Stuber – Initially thought it looked like a pretty dumb movie and to be honest there are parts where it proves me right. BUT there are other parts (a majority of the movie) that are actually quite hilarious! A great funny, crazy movie when you just need a movie to get your mind off things and have a good laugh. Great movie to watch with a guy – Joshua really liked it.
Where'd You Go Bernadette? – This movie is a based off a book, one I read, so I had to see it! For the most part they nailed the book dead on. A couple of parts they left out or rushed a little too much in my opinion. Which I know happens a lot with movies based off of books but there were other parts I feel they could have left out. But either way I really loved the movie, thought Cate Blanchett was amazing, and would recommend watching it. A great story about a mother and daughter relationship.
RECIPES TRIED
Butternut Squash & Apple Flatbread
Simple Chocolate Sugar Cookies – everyone that tried these went crazy over them! A great way to switch things up from your typical sugar cookie.
Apple Pie Monkey Bread – I made this for our Sunday school friendsgiving and y'all it was the BIGGEST hit! Highly recommend making this yummy recipe this holiday season!
WHERE WE ATE
Kindred – I had been wanting to dine at this Davidson restaurant for years! However, we never seemed to remember it when making plans and reservations for special occasions. Finally one of our friends suggested we go for a triple date with her and her husband plus two of our other friends. So I am incredibly thankful for her role for helping me cross off this Charlotte bucket list item. Oh and Kindred did not disappoint y'all! The food was phenomenal, I am in love with the decor + ambiance, and the servers are amazing! I would 100% recommend dining at Kindred if you're a Charlotte local or visiting the area soon.
FAVORITE BLOG POSTS ON LOUELLA REESE
Readers Favorite: How to Create a Beautiful Fall Charcuterie Spread
My Favorite: How to Create a Beautiful Fall Charcuterie Spread
FAVORITE BLOG POSTS
A Day at the Fair – Hillheady
Our Powder Bathroom – Hello Adams Family
Things to do in Charleston SC at Christmas Time – Rhyme and Reason
Things I did when I started blogging, but don't do now – The Champagne Edit
FAVORITE SONG
WHAT I WATCHED
Most shows wrapped in November/early December for the next month or so. Finished out This Is Us, Riverdale, Dynasty and Grey's Anatomy. I have to say I honestly loved how each one ended. Lots of cliff hangers, questions, and a few concerns but I'm intrigued and excited for them to come back. Joshua and I started watching Jack Ryan on Amazon Prime as well and we're totally hooked. We're constantly asking one another, "do you want to slide in an episode?" #addicted.
FAVORITE FINDS
the prettiest serving set – perfect hostess gift
cutest, softest crossover slippers
the neatest stocking stuffer for the guy in your life
clean perfume
sherpa tote of your dreams – the dreams you didn't even know you had until you laid eyes on it!
FITNESS UPDATE
November was an awesome workout month for me! I also really honed in on following my macros and I have to say it paid off! I finished the month feeling really good, super strong, and confident in my body! I am still keeping up with FASTer Way to Fat Loss program and plan on continuing it through the holiday season. I definitely let myself slide on Thanksgiving day and plan to do so a couple days around Christmas – gotta enjoy those Christmas cookies! I've been sharing a lot of my low-carb meals on Instagram stories so be sure to follow along if you are interested. Will work on getting a new post together with more meals options but until then…check out previous FWTFL posts including: my FWTFL experience, FWTFL vs. BBG, Regular Macro Day Smoothie, and low carb day tips/recommendations – all on my health & fitness page.
Thanks for reading my November 2019 Recap. Take a look back a previous monthly recaps here.